Today it is my pleasure to Welcome author
Rose Lerner
to HJ!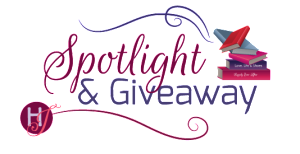 Hi Rose and welcome to HJ! We're so excited to chat with you about your new release, Listen to the Moon!
Hi everyone! I'm so excited to be here.

Please summarize the book for the readers here: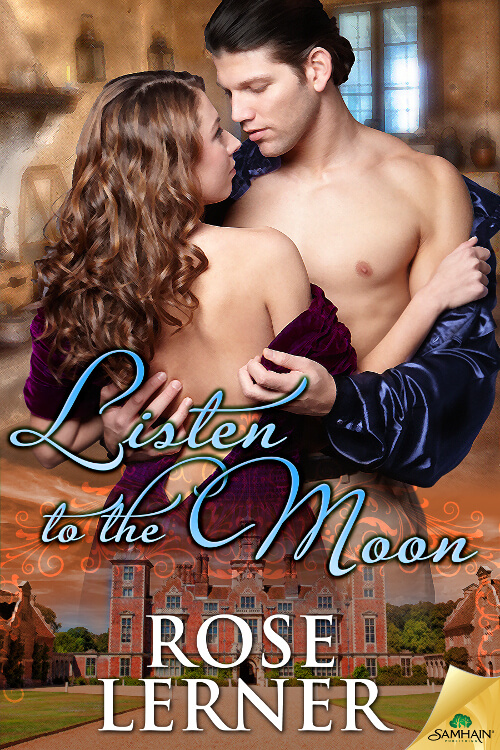 A very proper valet and a snarky maid-of-all-work marry to get a plum job.

Please share the opening lines of this book:
Sukey Grimes, maid-of-all-work, gave the chipped mantel a last pass with her duster. Empty of furniture, the two attic rooms looked nearly a decent size. But on a rainy day like this, nothing could hide the leak in the roof.
Please share a few Fun facts about this book…
Believe it or not, my starchy valet hero Toogood was inspired by Wolverine. (Just imagine Hugh Jackman reading his lines…)
While researching, I learned that Regency people ate hot sauce, including the equivalent of Tabasco. (I talk more about this here: http://roselerner.tumblr.com/post/135280349203/source-figured-id-post-this-now-since-a-couple)
Toogood and Sukey both appear briefly in the first book in the series (they work for the hero and heroine), but I didn't originally intend for them to end up together. I thought it wasn't fair to pair them off just because their bosses fell in love! But they were so perfect for each other I gave in.
On Boxing Day, Toogood and Sukey drink cherry bounce together. What a delightfully named beverage! It's a spicy cherry-infused brandy, made when cherries are ripe and drunk at Christmas. It sounds delicious, but I'll be honest, I trying serving it to some guests (there's a fancy distillery in Seattle that makes it) and they universally left their teensy cordial glasses half-finished. My roommate actually leapt up from the couch exclaiming, "It tastes like cough syrup! I need to get that out of my mouth, thank God I'm in my own home and don't have to be polite!" Bless her heart.
It's a fun note in cocktails though, especially combined with a squeeze of lemon.
If your book was optioned for a movie, what scene would you use for the audition of the main characters and why?
There's a scene where Sukey shows up at John's house late, upset, and tells him that she'll accept his offer of a marriage of convenience after all. The actress would have to run through a lot of different emotions in the scene, and the actor would have to make everyday actions and understated, straightforward dialogue dramatically interesting, which I think is the key to Toogood: still waters running deep. Here's a snippet:
She looked terribly sad all of a sudden. "I think I want to marry you." Her eyes filled, a tear slipping down her cheek.

John didn't know what to say. "I never intended the idea to make you so unhappy."

"I meant to get by on my own. I ignored my mother when she said I'd end in the workhouse. I didn't want to need help. I don't want to get married only to have some man to take care of me."

"It isn't weak to wish for a helpmeet. I wish for one myself."

She looked at him, and then she straightened, a little more cheerful. "That's right. You're lonely."

He had to fight a smile at the pleased way she said it. He widened his eyes and stuck out his lower lip, just a hair. "Terribly lonely," he agreed solemnly. […]He held his breath, waiting for her to decide that really, she was taking pity on him.

She turned up her little retroussé nose. "Really, I'm taking pity on you," she said slyly, eyes gleaming.

He met her gaze. "I hope you will."
What do you want people to take away from reading this book?
You are not doomed to be your parents! And also, don't be afraid to share your happiness or your problems with the people you love. Ask for help when you need it.
A reviewer on Goodreads said about the book, "It gives me hope for finding a permanent home myself someday." That's also a pretty wonderful thing to take away.
What are you currently working on? What other releases do you have planned for 2015?
I'll have a novella in an anthology sometimes in spring or summer of 2016—the theme is winning someone in a poker game! All different historical settings and eras. Me and Molly O'Keefe are organizing it and we've got some really amazing authors on board! After that I'll be working on the next Lively St. Lemeston book, but I doubt that will out until next year.

Thanks for blogging at HJ!
Giveaway:

I'll give an e-book of Listen to the Moon to a commenter chosen at random, in the format of their choice.
To enter Giveaway: Please complete the Rafflecopter form and Post a comment to this Q:

What household labor-saving device would you most miss if you were transported through time and space to Regency England?
Excerpt from Listen to the Moon:
In this scene from Chapter Ten, one of Sukey's friends has given her a makeover for the monthly servants' ball. (Note: John and Sukey are married at this point.) And if it makes you thirsty for some rum punch, here's a modern adaptation of Charles Dickens's own recipe: http://drizly.com/blog/holiday-punch-courtesy-charles-dickens/
John was early to the servants' ball. He generally was early when he went places on his own. At the servants' dances he'd been accustomed to in London, that was the best part of the evening. He could help mix the punch and talk with friends before it became too loud and crowded for conversation. But tonight he didn't know a soul. Not wanting to ruin the line of his gold-buttoned coat, John hadn't even brought a book.

In previous years he'd worn his beloved set of evening clothes, but that was too fine for his new station. He saw that even his Sunday suit overshot the mark. Slipping off his kid gloves, he eased them flat into his pockets.

He heard Sukey laugh behind him. She must have come in at the far door. Turning,he saw her embrace a group of friends, chattering and laughing. She shook her head at something one of them said. "Don't mind him," he caught. "Men are beasts."

She was dressed to the nines in an ice-blue gown she must have borrowed. Men were beasts, or at least John was, because he wanted to rip her out of that knot of happy young people and drag her somewhere they would be alone—to talk to her, to kiss her, or just to sit quietly, he didn't care which. The crowd already had him on edge. A fiddle tuned up, screeching, and he wanted his wife all to himself with a ferocity that disturbed him.

Instead he pasted on a smile and went to her, holding out his arm. He'd been to balls before. He could drag himself through one more. "Mrs. Toogood."

"Johnny!" Empty punch cup in her hand, she drew to the side and posed, tilting her chin up and pointing her toe in her worn boot. "Do you like my dress?"

It's two years out of style, he thought, and hated that his first instinct was always to be unkind. "Wait." He pulled her to him by her hand, pressing his palm into her wedding ring. She smelled strangely of lavender and starch, but when he kissed her, her mouth was friendly and quizzical. After a moment she sucked in a breath and went up on tiptoe, tasting of lemons and nutmeg and rum.

John drew in a deep breath and let it out. Yes, one could tell the gown was copied from a fashion plate. While the seamstress had got the darts right, the real trick to a seamless waist was how it fastened in the back, which wouldn't show in a magazine. But that didn't matter, any more than the boots did. Sukey looked trim and fantastical, slightly out of step with the world as he knew it. The pale wool turned her eyes a pure, clear blue, as if they reflected northern skies.

Beginning just above her nipples, the dress skimmed over her breasts and flowed to her ankles like water. The bodice gaped in the center, held taut with a bit of silk lacing that John guessed to be stronger than it looked. The illusion of indecency was preserved from the reality by a linen chemisette rising snowily over Sukey's bosom and curling into a wide collar of pointed lace, one of those fashionable antique touches.

"You look as if you'd wandered out of a faerie ring."

She touched the starched collar self-consciously. A loop of tiny blue beads nestled in her collarbone, a second falling to the V of her collar. "It's a bit much, I expect."

"I love it." God, he wanted to cup one of her breasts. He'd feel three layers of linen and her stays, but the soft gown tricked him into believing it would be only her under the wool, soft against his palm.

She drew closer. "It's held together with thirty-seven pins," she murmured in his ear. "I'll need your help getting them out later."

He put a hand to her shoulder and felt for the head of the first pin. "I'll start with this one." He trailed his finger down. The fitted arms of the gown were slashed and puffed, the full sleeves of Sukey's shift coaxed through three rings of slits in the wool and pinned into place. The shift was yellower than the collar; he'd offer to bleach it for her later. "Then this one."

She shivered, biting her lip, and John felt all at once that he could face the party with equanimity, because after it she'd go home with him.
Excerpt. © Reprinted by permission. All rights reserved.
Book Info:
John Toogood dreamed of being valet to a great man…before he was laid off and blacklisted. Now he's stuck in small-town Lively St. Lemeston until London's Season opens and he can begin his embarrassing job hunt. His instant attraction to happy-go-lucky maid Sukey Grimes couldn't come at a worse time. Her manners are provincial, her respect for authority nonexistent, and her outdated cleaning methods—well, the less said about them, the better.
Behind John's austere façade, Sukey catches tantalizing glimpses of a lonely man with a gift for laughter. Yet her heart warns her not to fall for a man with one foot out the door, no matter how devastating his kiss.
Then he lands a butler job in town—but there's a catch. His employer, the vicar, insists Toogood be respectably married. Against both their better judgments, he and Sukey come to an arrangement. But the knot is barely tied when Sukey realizes she underestimated just how vexing it can be to be married to the boss…
Book Links:


Meet the Author: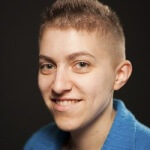 Rose Lerner discovered Georgette Heyer when she was thirteen, and wrote her first historical romance a few years later. Her writing has improved since then, but her fascination with all things Regency hasn't changed. She lives in Seattle with her best friend.
Website | Facebook | Twitter |