Today it is my pleasure to welcome Harlequin Romance author

Donna Alward

to HJ!
Donna for all of my readers who may not be familiar with your work, could you tell us a bit about yourself and your books?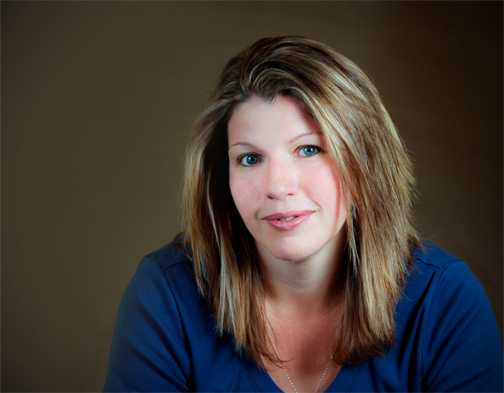 I'm a small town Canadian girl. I currently write for Harlequin and Samhain Publishing and sold my first book in 2006. This is my twenty-fifth book. My Harlequins tend to be small town westerns, which make sense because I'm really a farm girl at heart. My other books give me a chance to explore something new – I've done a winery, a veterinarian, and a series of novellas about First Responders. J I generally split my time between writing and cook and chauffeur duties for the family. J
What are the five best things about being a writer?
1) Being able to come up with stuff in my head, write it down, and have it be my job. It's awesome.
2) Working in my PJs and/or yoga pants
3) My boss is me and my coworkers are my dog and cat
4) Being able to adjust my schedule for appointments, sports, and whatever else crops up
5) No commute
One book you read in the last 6 months that has left a lasting impression and why?
THE BIRTH HOUSE by Ami McKay. She's a Nova Scotia writer and the book is brilliant. The setting, the dialogue, the unique characters and situations…It really deals with women and how they struggled to convince the world – and sometimes each other – that they know their own bodies in a time where talking about "that sort of thing" was really taboo.
What are you currently working on? What can we expect from you in the future?
I'm currently working on the second book in my Cadence Creek holiday duet. If things go right, they're out in November and January. I've got a number of other projects "in development" as I guess they'd say in the movie world. J
Let's talk about your new release 'Little Cowgirl on His Doorstep', If you had to sum up the book for the reader here…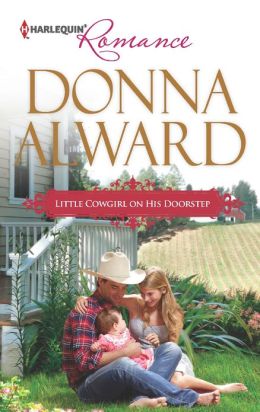 Avery Spencer's sister died shortly after giving birth, leaving Avery as guardian to her niece. Avery and her sister grew up without a dad, so Avery truly believes that the baby's father deserves to know she exists – even though telling him may threaten her custody of Nell. At first it seems pretty clear that gruff and grouchy Callum Shepard doesn't want anything to do with his daughter. Problem solved. Except Callum does finally accept that Nell is his, and he asks Avery to stay just a little longer so he can spend some time with his daughter. Of course, spending a few weeks in such close proximity means that Callum and Avery get closer too – and the more they learn about each other, the harder it is to say goodbye.
What sparked the idea for the book?
Anson Mount. Seriously. I just had this picture of him (with kind of the long hair/scruffy look of Bohannon on HELL ON WHEELS) opening the door to find a woman and baby on his doorstep. Rough around the edges for sure. But with a squishy middle.
If you had to pick your favorite scene from 'Little Cowgirl on His Doorstep' and why?
I really like that opening scene, actually. I had a lot of fun with it. There's another one where they're having a beer on the porch in the dark – it's the first time they really "talk" and start to get to know each other.
Who would play Avery and Callum in the movie version of your book? And why?
Well, as Anson Mount inspired the hero, I guess he'd do!
LOL As for Avery, maybe Jennifer Finnegan?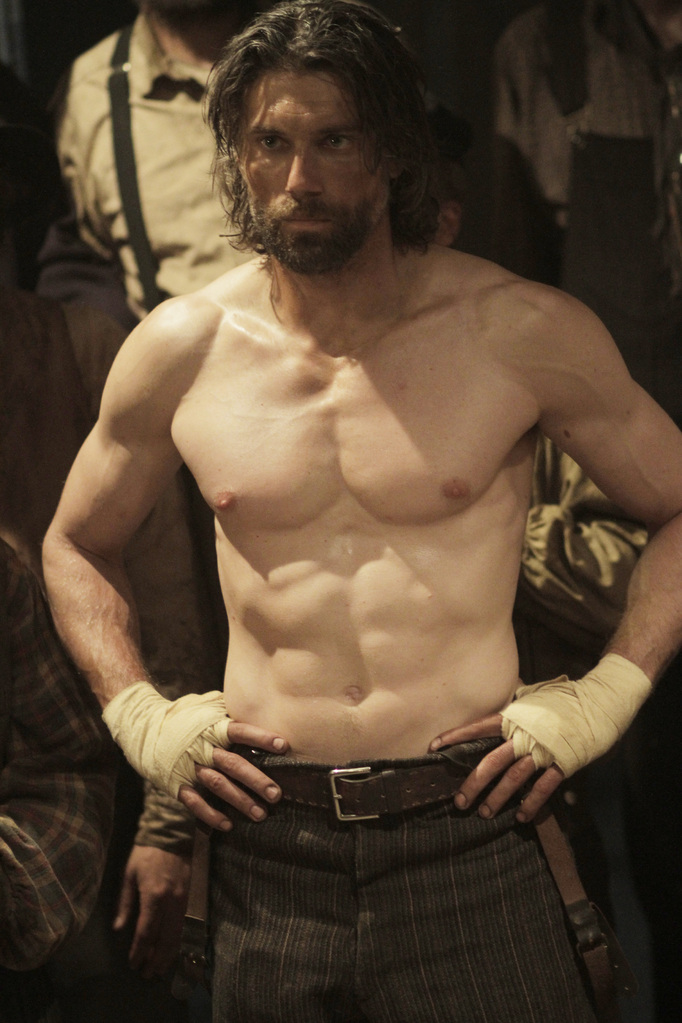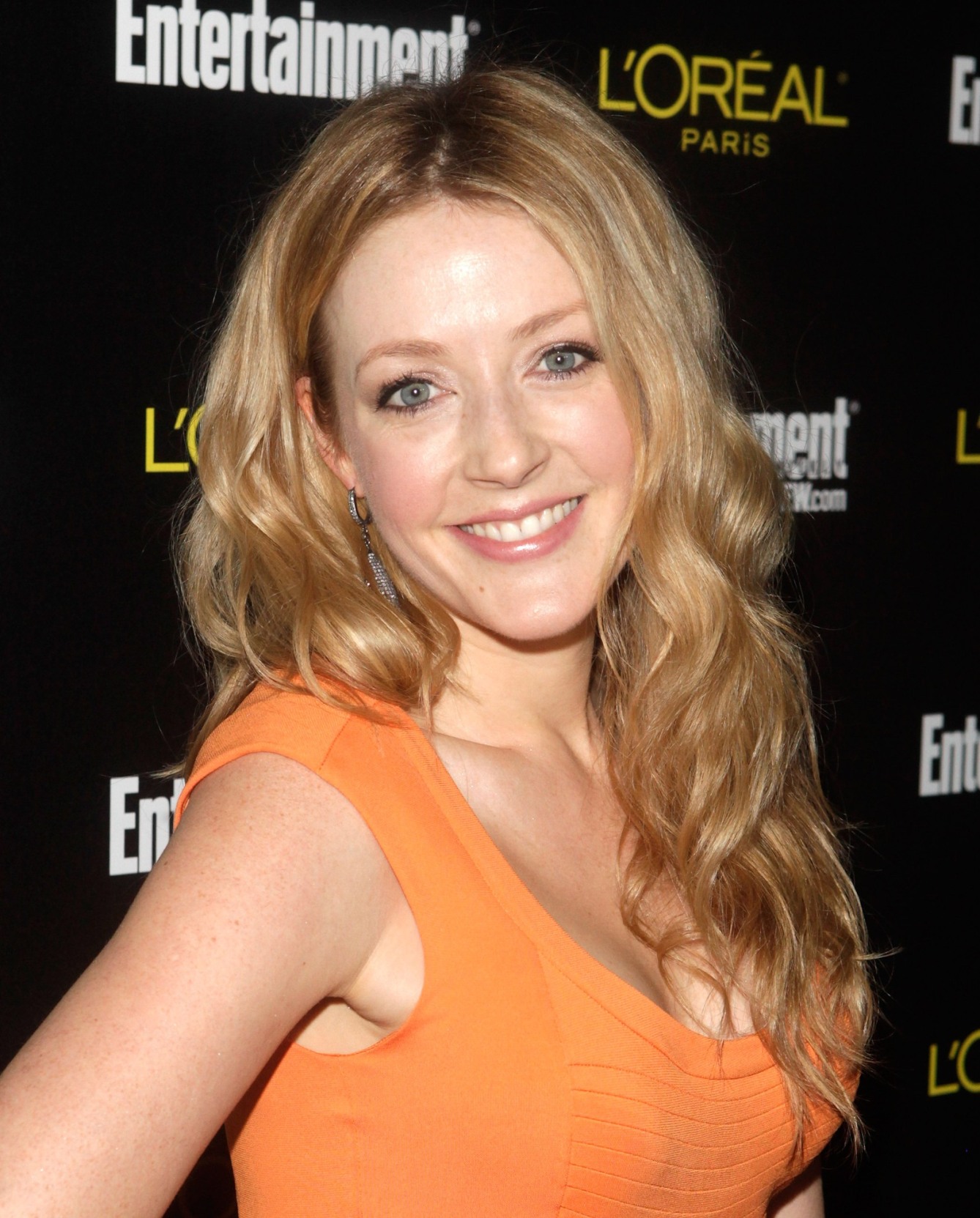 Giveaway:  One winning answer will get an
e-copy of Little Cowgirl on His Doorstep!
To enter giveaway: Please complete the Rafflecopter form below and post a comment to this Q:
When I was planning this book, my husband and I snuck off to Niagara Falls for some "research". I'd never been there before and it was so much fun – we did the Maid of the Mist, a wine tour, went up in the Skywheel…What was your latest getaway?
An excerpt from 'Little Cowgirl on His Doorstep'
He snorted. "I like that about you, Avery. You're not a pushover. You look all sweet and innocent but you've got a spine of steel."
He thought she was sweet? Innocent?
And strong. She thought she perhaps liked that best of all. Sometimes she wondered. She didn't feel strong. Most of the time she felt like she just had to keep pedaling to keep up.
"So why the sudden turnaround and baring of souls?"
He shrugged. "I guess I just figured that if we're going to make this work – me being a part of Nell's life and all – we need to make things civil. Friendly. Saying I was sorry and explaining my behavior seemed like a good start. I'm not usually so, well, rude."
He looked away from her, over the fields that spread out from the house. That same muscle ticked in his jaw again, and Avery got the sneaky feeling that there was more he wasn't telling her. But that was fine. They hardly knew each other. He had a right to his secrets.
"I think so too," she answered softly. But the something else in the air, the something electric she couldn't quite define, made her wonder if it would ever be truly possible to be simply "civil" and "friendly" with him. He wasn't the kind of guy that screamed platonic. He was too…
Too tall, handsome, strong, enigmatic…
Oh boy.
"I do remember you, you know," he admitted softly. His voice had lowered even further, and it was as smooth as silk but with just a hint of texture that made it ride deliciously over her nerve endings.
"Remember me?" Why on earth did her voice come out all breathy-like? She took a deep breath and told herself to get a grip.
"From the wedding. On the boat you were off to one side, taking pictures instead of crowded around the railing. The poncho came down past your knees and the hood wouldn't stay up. And afterwards when everyone was going to the casino, you wanted to stay back and walk through the Queen Victoria Garden."
She nearly swallowed her tongue. All this time she thought he didn't remember her. He'd pretended not to at first – to protect himself, she realized now. But he had noticed and she wasn't sure what to make of it.
"You remember all that?"
His dark gaze locked with hers. "I remember all of that. And thinking that I'd much rather spend a few hours walking with you in the fresh air among the trees and flowers than spend it in a loud, crazy casino."
His face seemed awfully close now, so close that her chest started to constrict and her stomach began turning nervous somersaults. Her gaze dropped to his lips…they were quite fine lips now that she examined them so closely. A puff of breeze ruffled his hair. "Why didn't you say so?" she breathed.
"Because I took one look at you and I knew," he replied, sitting back a bit, putting the tiniest bit of distance between them. "I knew that you weren't the kind of woman a man could flirt with and walk away from. Face it, Avery. You've got lifer written all over you. With you I would have been playing with feelings."
He stood up. "I don't play with feelings, Avery. And you were simply too complicated for a man like me."
With those parting words, he went inside and shut the door.
About the book
LITTLE COWGIRL ON HIS DOORSTEP
Harlequin Romance: March 2013
AmazonHarlequinBarnes and Noble
Little Cowgirl makes three…
For Avery Spencer, the sight of rugged, sullen and dangerously sexy Callum Shepard is enough to set her pulse racing. Too Bad she's only on his ranch to tell him that her adorable baby niece is his daughter!
Reclusive rancher Callum is shocked to discover he's a father. But now Callum must learn to believe he does have what it takes to become a dad, and convince Avery that both she and baby Nell belong on the ranch – with him!
Donna loves to hear from readers; you can contact her through her website at www.donnaalward.com, visit her facebook page, or Twitter: @DonnaAlward