Today it is my pleasure to Welcome author
Jodi Thomas
to HJ!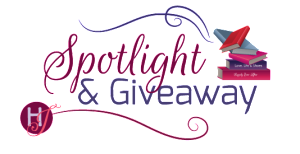 Hi Jodi and welcome to HJ! We're so excited to chat with you about your new release, Lone Heart Pass
Please summarize the book for the readers here:
I had a great time writing LONE HEART PASS.  It was fun to take characters who are down on their luck and allow them to shine.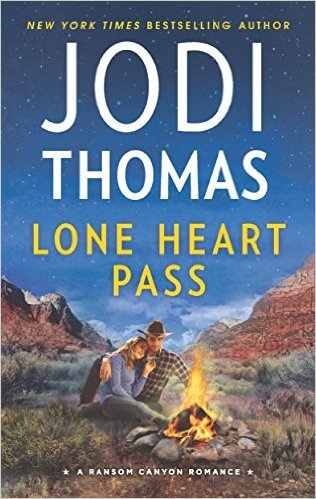 Charley Collins is good looking and all his troubles come from women.  Because he never said no, he is disowned by his rich father, loses his chance at a college education and is trying to raise a five year old daughter in a town where no one trusts him.  He's doing the best he can in a tiny apartment, working weekends at a bar and cowboying for any rancher that needs help.
Then he meets Jubilee.  She had a dream to be a big-time campaign manager and end up working at the White House, or at least a state capital.  But her bosses finished last.  Three strikes and you're out of a job in the campaign business.  She runs to the only place she ever felt loved.  Her grandfather's ranch.  Only he's long dead and the ranch is run down.
She hires Charley and together they form a partnership that works, in ranching and in love.
Lots of other characters add to the story, but give me a great love story to write and I'm happy.

Please share the opening lines of this book:
"Set 'em up, Charley. We'll have another round." The kid on the other side of the bar was barely old enough to drink, but his laugh was loud and his voice demanding. "It's Valentine's Day and  none of us have a date. That's something to get drunk over."
Please share a few Fun facts about this book…
My main character discovers he's attracted, really attracted to a woman he fears may be nuts.
The kid named Thatcher Jones (14) who drives up looking for rattlesnakes on Jubilee's ranch was based on a real kid I saw one day out at a ranch.   He really was fourteen, driving an old pickup with gunny sacks full of six feet long rattlesnakes.  I didn't get too close.
I often put twins in books because I have twin sisters.  I always tell people that I had a wonderful childhood until I was two, then the good life ended.  All I ever remember my mother saying to me before I was fifteen was, 'watch the twins'.
Please tell us a little about the characters in your book. As you wrote your protagonist was there anything about them that surprised you?
I usually don't describe my characters as very good looking.  When I began telling Charley's story I wasn't too close to him, then slowly I understood that sometimes good looks can hurt a man far more than it helps.  I loved the way Jubilee saw all of his good traits and never listed his looks as being the most important.  I loved how she trusted him and how hard he tried to be a better man because she believed in him.
If your book was optioned for a movie, what scene would you use for the audition of the main characters and why?
I think I'd use the scene where Charley is working with an injured horse that is about to foal.  Jubilee doesn't know much about horses but she tries to help and they bond as they spend the night in the stall.
What do you want people to take away from reading this book?
That maybe we all need to take a second look at people and sometimes their beauty comes from within.
What are you currently working on? What other releases do you have planned for 2016?
I'm working on book five of the series.  The sheriff in Lone Heart Pass will get his chance at love in this book and my kid, Thatcher is now eighteen and hell on wheels.
Sunrise Crossing will be out in August 30.

Thanks for blogging at HJ!
Giveaway:

Print copy of LONE HEART PASS (Ransom Canyon)
To enter Giveaway: Please complete the Rafflecopter form and Post a comment to this Q:

Did a second impression ever turn into love?
Excerpt from Lone Heart Pass:
On the mile ride to the pass, Lauren and Thatcher stayed on either side of Jubilee giving her pointers but she bounced up and down all the way.  Charley had a feeling her shoulders wouldn't be the only thing red tonight.
As they entered the pass, Charley looped a lead rope from her horse to his saddle horn.  Within minutes they left the morning sun and rode into the cool twilight darkness of the passage.  The walls on either side shot toward heaven and the slice of light allowed in seemed to slide down the rock showing off the beauty of the stone that stood silent against the weather for a million years.
When anyone spoke, the words echoed off the passage walls bouncing back and forth like dueling chimes.
Every time he glanced back, Jubilee looked terrified.  Her hands had a death grip on the saddle horn, her eyes wide.  But her back was straight and she didn't cry out or demand they stop.
"You're doing fine," he offered, but she didn't look at him.
Lauren's calm voice whispered from behind them.  "I remember how frightened I was when I rode through this pass for the first time.  The night was cold, but I wanted to see the moon cross the opening above.  There is a fairy legend that if you see the full moon while in the pass your heart's wish will come true.  Only that night I was too scared to wish for anything even though my Pop was with me."
From behind her, Thatcher added with a laugh.  "I'd be scared if the sheriff was with me right now.  I get the feeling he's worrying his brain trying to come up with one more thing I'm doing wrong."
Excerpt. © Reprinted by permission. All rights reserved.

Book Info:
Where family bonds are made and broken, and where young love sparks as old flames grow dim, Ransom Canyon is ready to welcome—and shelter—those who need it
With a career and a relationship in ruins, Jubilee Hamilton is left reeling from a fast fall to the bottom. The run-down Texas farm she's inherited is a far cry from the second chance she hoped for, but it and the abrasive foreman she's forced to hire are all she's got.
Every time Charley Collins has let a woman get close, he's been burned. So Lone Heart ranch and the contrary woman who owns it are merely a means to an end, until Jubilee tempts him to take another risk—to stop resisting the attraction drawing them together despite all his hard-learned logic.
Desperation is all young Thatcher Jones knows. And when he finds himself mixed up in a murder investigation, his only protection is the shelter of a man and woman who—just like him—need someone to trust.

Meet the Author: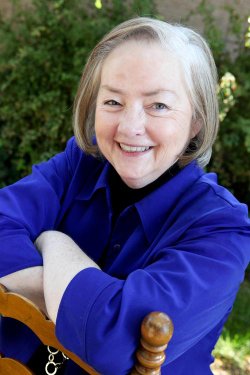 New York Times bestselling author Jodi Thomas is a fifth-generation Texan who sets many of her stories in her home state, where her grandmother was born in a covered wagon. She is a certified marriage and family counselor, a Texas Tech graduate and writer-in-residence at West Texas A&M University. She lives with her husband in Amarillo, Texas.
Website | Facebook | Twitter |