Today it is my pleasure to Welcome author
Kelly Jamieson
to HJ!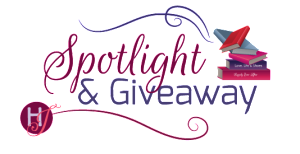 Hi Kelly and welcome to HJ! We're so excited to chat with you about your new release, Long Shot!

Thanks so much for having me back!

Please summarize the book for the readers here: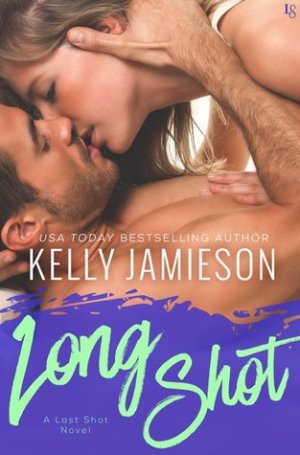 Long Shot is the third (and final) book in my Last Shot series, which features three former Navy SEALs who now own a tequila bar in San Diego. (Each book can be read as a standalone, so anyone who hasn't read the first two can certainly pick up Long Shot!) Cade's a former Navy SEAL who looks like a laid back surfer dude but is actually very rigid and controlling, which causes sparks to fly with one of the waitresses at Conquistadors, who also like to take control. Reese is hiding out in San Diego with a painful secret. She just wants to wait on tables and not have any responsibility, but she can't help butting in when she knows she can help her bosses in their goal to make Conquistadors better. That leads to her secret being revealed, which then leads to Cade's protective side coming out…

Please share the opening lines of this book:
Her boss was definitely a grade A manskank.
Reese walked toward the table at Conquistadors Tequila Bar, carrying a tray of champagne flutes and a bottle of Veuve Clicquot, trying to ignore the woman standing next to the table who was pouting at Reese's boss, Cade Hardy.
Everyone at the table had swiveled their heads to stare at the woman, the happy chatter falling silent.
Please share a few Fun facts about this book…
This book has a dog as one of the secondary characters and I fear he took over a little. I love Jack!
I love food, so writing the food scenes was super fun for me.
I may have tasted more tequila in the name of research for the book
Please tell us a little about the characters in your book. As you wrote your protagonist was there anything about them that surprised you?
As I said, Cade is rigid, controlling and tries to suppress his emotions. He has some scars from his past with an alcoholic father and a brother who committed suicide, which impact his ability to let himself feel things and be vulnerable. Like his Navy brothers who are now his business partners, he overcame big obstacles in his life to be successful as a SEAL and now as a business owner…but these scars are still preventing himself from being the man he needs to be to find love.
Reese is a strong woman who's been a success in a male dominated profession, but she blames herself for a tragedy that happened back in New York. Now she's living the relaxed beach life in sunny San Diego, waiting tables and not worrying about any responsibilities…except she can't quite leave her past behind.
I love how Reese stands up for herself. I didn't know when the story started that her old boss was going to show up, and I was proud of her for how she dealt with him. I also didn't know what Cade's "grand gesture" was going to be, and it was EPIC!
If your book was optioned for a movie, what scene would you use for the audition of the main characters and why?
I love the ending of this book! It's emotional and satisfying and I can picture the movie scene! Here's a bit of it…
She listened to the current song . . . "Blue Christmas," that old Elvis tune, sung by The Lumineers.
Sweet baby Jesus in the manger, this was a sad song. But very fitting for her current mood. She picked up the small remote that could skip to the next track, but lowered her hand and tortured herself by listening to the entire song.
The next one was much more upbeat, and she bopped a bit to the opening rhythm of Wham's "Last Christmas." Then the vocals started.
Damn. This one was no better. She sighed.
She really needed to get her shit together. She had a fantastic career opportunity she was embarking on. Los Angeles was an exciting city. Opening a fabulous new restaurant was going to be amazing. She should be happy.
Right.
Bing-bing.
The unexpected noise of her doorbell startled her so much she nearly fell off the couch. What the . . . who was here?
Her heart lurched into a rapid rhythm. Should she ignore it? She pushed up off the couch and padded in bare feet over to the door. The outside light was on and she peered out the small window.
Oh, my God.
Her eyes popped open wide as she took in the dog on her front step with a big red bow around his neck.
"Jack!" She twisted the dead bolt and flung the door open. "Jack! What are you doing here?"
As if the dog could answer her. But she'd always talked that way to him.
Had he run away from his new home? Somehow managed to find his way back here?
Jack bounded at her, tail flailing madly, tongue lolling and she crouched and caught him in her arms, tears stinging her eyes. "Oh, my God. Jack. I miss you already. What is going on? How did you get here?"
She looked around, and then she saw the man standing to the side, in the shadows watching them.
Cade.
"Merry Christmas." Cade moved into the light. He was wearing a light jacket against the chill of the night, hands in the pockets.
"M-merry Christmas." She peered at him over Jack's head, Jack still wildly licking her face. She drew back to avoid his tongue getting in her mouth. "What's going on?"
"I have something to tell you. And I brought you your Christmas present. Er, presents."
Her gaze fell to the bag at his feet on the sidewalk, a bright, glossy Christmas bag.
She swallowed, staring at him. "Okay." She had a present for him, too, just a small thing, that she'd bought a couple of weeks ago, which sadly she'd accepted she wouldn't be able to give to him. "Come in."
He picked up the bag and she rose, shooing Jack into the house. He barked and ran a lap around the living room—up onto the couch, down, around the coffee table, back up onto the couch. He paused, panting, barked again, then jumped down and did another lap.
"Oh, my God." She laughed, pressing a hand to her fluttering heart. "He's happy to be here."'
"Of course he is. This is his home."
She turned to him, wide eyed. "How do you have him? I don't understand."
He smiled, his eyes warm as his gaze moved from Jack to her. "I adopted him."
She gaped at him. "You . . . did? How?"
"I called the shelter and told them I wanted to adopt him."
"It can't happen that fast. They have to screen people."
"I made it happen."
She didn't question him. She fully believed he could make anything happen.
"It's Christmas," he added. "He's your Christmas present."
"Oh, my God." She blinked. "You're giving him to me?"
"If you want him. If you can take him to Los Angeles with you. If you can't . . . I'll have him. And maybe . . . you can visit us."
"Oh, God." She sniffed in a shaky breath and brushed her fingers over the corner of her eye. "Oh, Cade." She pressed her fingers to her lips. Their eyes met and a lovely warmth swelled around her. "Thank you."
What do you want people to take away from reading this book?
Dogs are great. Just kidding. Okay, they are. But seriously, this book is about being brave…letting go of guilt, not taking responsibility for things we don't control…and opening ourselves to feeling love.
What are you currently working on? What other releases do you have planned for 2017?
Right now I'm writing the next book in my Aces Hockey series, which is called Big Stick, and features a taciturn, grouchy hero and a bubbly heroine with a two-year old daughter who both melt his frozen-as-a-hockey-puck heart. ☺ My next release will be in May – Screwed, and then in July is the next Aces Hockey book, Playing Hurt.

Thanks for blogging at HJ!
Giveaway:

Ebook: LONG SHOT (A Last Shot Novel) by Kelly Jamieson
To enter Giveaway: Please complete the Rafflecopter form and Post a comment to this Q:

Do you have a pet? Do you have conversations with it?
Excerpt from Long Shot:
In the bar area Cade spotted Reese at a table for four. The guys weren't regulars, and judging from how they were casually dressed were probably tourists. They were giving Reese flirtatious smiles and hanging on her every word. This happened all the time. He rubbed his forehead.
When Reese approached the bar, he waved her over.
Her face blank, she approached him. "Yes?"
"I'm sorry."
She blinked.
"Sorry I spoke to you like that." He let out a breath. "I shouldn't have done that in front of everyone else."
She froze. For a moment, he was afraid she was going to bolt out the door. His insides cramped up at the expression on her face—pure panic. Her posture stiff, she swallowed, and then lifted her chin a fraction of an inch. "Okay, thank you." She drew in a breath that lifted her breasts. Not that he was looking. "I once had a boss throw a beer bottle at me, so what you said wasn't so bad."
Cade's jaw dropped. "He threw a beer bottle at you?"
"Yeah. When I told him I was quitting."
"Wow. We get frustrated with staff turnover, but you can rest assured that none of us will ever throw a beer bottle at you. Or anything, for that matter."
Her posture relaxed a bit, but her eyes were still shadowed and serious. "I know."
"Why did you do that?"
"Do what? Go in the kitchen?"
"Yeah."
"It seemed like a good idea at the time."
His mouth twitched.
"I just . . ." Clearly she was conflicted about what to say, her eyes shifting around, her teeth sinking briefly into her plump bottom lip. "The food here could be so much better." She pulled in a deep breath, squaring her shoulders. "And I know I shouldn't be saying that to customers, just to you in private."
"Touché." He drummed his fingers on the wooden top of the bar. "I can't disagree with you. We've been trying to get Sid to try new things for a while now. And he has been."
"I see that. But . . ." Again she hesitated. "Never mind. It's not my place. Beck, I need four shots of Patron Reposado," she called.
He gave her a thumbs-up and moved to get the special tequila glasses.
"You obviously have strong opinions about it," Cade said, eyeing her.
She lifted one shoulder, not looking at him, waiting for the drinks.
When she didn't respond, he asked, "What other ideas do you have?"
She slowly turned her head to eye him. "It doesn't matter. You're very correct. I'm not a cook." She said the word with something that almost sounded like disdain.
Cade frowned and shoved a hand through his hair, pushing it back off his face. Something wasn't adding up here. But she was placing the drinks onto her tray and then with a clearly fake smile she headed back to the table with the four dudes who were all apparently hitting on her.
"What's going on?" Beck leaned on the bar. "She looked pissed." He eyed Cade. "So do you, actually." He tilted his head, eyes narrowing. "No . . . I thought we told you. Stay away from the staff."
Cade glared at Beck. "I am."
"Then what was the heavy tension all about?"
"I don't know. Christ." He looked around to see what other servers were working today. Tony and Raul. He approached them each and asked them to let him know how customers liked the chips and salsa when they served it.
Then he marched to his office. He liked it in his office. It was quiet and controlled.
Excerpt. © Reprinted by permission. All rights reserved.


Book Info:
A haunted beauty inspires a Navy SEAL turned playboy bar owner to change his ways in this tender and sensual novel from the bestselling author of Hot Shot and the Heller Brothers series.
Waitressing at a tequila bar on the beach in sunny San Diego may not be what Reece Kirkwell wants to do forever, but for now it's perfect—other than the flashbacks to the tragedy she caused in Boston. And the fact that one of her bosses is a domineering, first-class manwhore who's as stubborn as he is sexy. If he'd just listen to her, she could double his business. But it would also mean getting close to someone, and that's a risk she can't afford.
Cade Hardy's partners at Conquistadors are like his brothers, but he's the money man trying to keep them all afloat. To blow off steam, he's been sleeping around a little. The last thing he needs is business advice from their crazy-hot new waitress. Cade can't figure Reece out. She's smarter than she lets on, and she doesn't hide her disgust for his active sex life. But after he recognizes her PTSD symptoms, Cade is determined to save her . . . unless she saves him first.
Book Links: Book Links: Amazon | B&N | iTunes | kobo | BAM |


Meet the Author:
Kelly Jamieson is a USA Today best-selling author of over forty romance novels and novellas. Her writing has been described as "emotionally complex", "sweet and satisfying" and "blisteringly sexy". She likes her coffee black, her wine white (mostly!) and her heels high! She also enjoys cheering on her Winnipeg Jets during hockey season.
Website | Twitter| Facebook| Goodreads| Pinterest| Instagram| Sign up for her newsletter