Today it is my pleasure to Welcome author
Jade Lee
to HJ!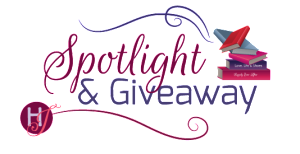 Hi Jade and welcome to HJ! We're so excited to chat with you about your new release, Lord Lucifer!

I love HJ! Thanks so much for having me!

Please summarize the book for the readers here: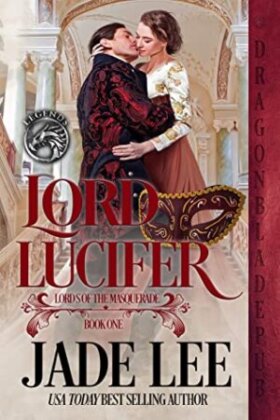 Diana met her true love Lucas when they were teenagers. They planned to court and marry in the usual way of things during the next Season. But then her father died unexpectedly, and she was forced into marriage with a man three times her age. Twelve years later, they've matured into different people with different dreams. When Diana's husband is unexpectedly murdered, she's accused of the crime. Lucas comes out of hiding to act as her bodyguard while she fights the attraction they never forgot. Diana can love again, but she's not so interested in marriage. Lucas, on the other hand, won't settle for anything less than her all. How can two childhood lovers find their way through murder, mayhem, and marriage?

Please share your favorite line(s) or quote from this book:
He was the one man who had ever tempted her to folly, the one man who had made her good sense scatter. And then he had failed her.

"Do you know why I hate you?" Diana asked when he finally ran out of nonsense to say.
"Why?"
"Because you make me feel, Lucas. You always have. And it has been so long since anything has touched my heart."

"I cannot wait to make you my wife," he said.
Her breath caught. "Wife?" she whispered.
Not.
No.
Never.
She knew this is what he wanted, but the reality of it hit her broadside. Not his desires, but hers. She never wanted to be a wife again.
Please share a few Fun facts about this book…
I started this book during the first COVID lockdown. I felt every bit of Diana's restriction as she was locked inside for fear of being attacked. It made it especially vivid for me, and I often escaped into her world just to feel a little freer. After all, I knew she escaped to a happily ever after. I just had to walk with her along the path. Or run or hide or kiss my way…er, her way to happiness.
What first attracts your Hero to the Heroine and vice versa?
I love bodyguard stories. I'm a true feminist, but there's something about being protected by a skilled defender that gets my heart beating. Lucas is a man with shadows in his past, like many soldiers. It was wonderful to see him step out of his darkness and find a new path as defender of the woman he loves. As for Diana, I loved that she was a strong woman who admitted she was out of her depth. She needed help and he was the one to give it. That she found a way to love again, to risk again, and to marry again is the story of a woman who discovers what she wants and (eventually) goes for it.
Did any scene have you blushing, crying or laughing while writing it? And Why?
There's a lot of this book that I loved. This is a particular favorite when Diana, Lucas, and Lucas's brother, Nathan, encounter men intent on bringing harm to Diana. Fun fact: Diana has a great throwing arm and held her own with some well-aimed rocks hurled at the would-be attackers.
She sat down quickly, Lucas at her side. Nathan had barely stepped into the interior before Lucas was pounding on the roof for them to leave. Nathan shut the door and dropped inelegantly in the seat across from them. Both men exhaled in relief as the steady clop of the horses' hooves began. And though Diana desperately wanted to say something, all she seemed able to do was grab Lucas's hand in a tight grip. He covered her hand with his other, but his gaze was on the window as he watched for she-didn't-know-what out there.

"This is ridiculous," she finally said. "Completely ridiculous." She wasn't exactly sure what she meant. The dramatic carriage ride through London? The way her mind kept spinning forward and back. She kept feeling that man's hand on her mouth as she tried to scream. And she kept focusing on Lucas by her side, his brother across from her, as both men stared out the windows with deep frowns.

"Your safety is not ridiculous," Lucas said.

"I'm in no danger," she retorted, and she so desperately wanted to believe it.

He turned and looked at her, his expression grave. She wanted to flinch away. She didn't want his steady regard forcing her to face something she didn't want to believe. Not yet. Not until she could breathe without feeling that man's hand on her face.

"My lady," Nathan said, his voice calm. "Perhaps there is somewhere you could stay for a bit. Somewhere to rest and settle your nerves."

Diana's temper ignited. "Do you know how many times men have said that to me? To sit down, be quiet, and steady my delicate nerves. You think because I am female, I have no logic? My husband hasn't been well for months. I have had the running of the estate, and that task is considerable."

Nathan blinked, his expression contrite. "I meant no offense—"

"Men never do," she groused. "And yet, I am offended."

"No, you're not," Lucas cut in. "You're just looking for a target because you are frightened. Aim your darts at me. My brother doesn't deserve it."

Lucas didn't deserve it either.
Readers should read this book….
Because it's a story about people coming out of darkness. It's got funny parts, sad parts, and heart-pounding adventure parts. (Plus some sexy parts!) But in the end, it's about falling in love when you thought your life was done.
What are you currently working on? What other releases do you have in the works?
I'm currently working on Book 3 of the series LORD ARES. This is a fun one because the heroine is a bastard raised in an aristocratic home without being given the benefit of being legitimate. She has to make her way and the hero helps her in the most unexpected ways.

Thanks for blogging at HJ!
Giveaway:

Winner's choice of a print or eBook copy of THE LYON'S DEN, a Regency romance novel connected to Lord Lucifer.
To enter Giveaway: Please complete the Rafflecopter form and Post a comment to this Q:

Would you marry again—even your one true love—if it meant giving up control of all your finances?
Excerpt from Lord Lucifer:
Lucas did not speak to her, nor she to him. Everything was done by way of their bodies. When he held her hand, his smallest finger slipped beneath to caress her palm. When he was meant to swing her around, he squeezed her tightly and put more effort into pulling her close than in drawing her around. But all of that paled in comparison to his gaze. Hot, dark, and so appropriate to his Lucifer moniker. His eyes smoldered when she met his gaze. Unwavering, unnerving, and so delicious to have his attention riveted upon her.

By the end of the dance, her heart beat much too fast, and her lips felt parched as she wet them with her tongue.

His gaze fell to her mouth, and she remembered the way he had kissed her that night before her wedding. The way his tongue had invaded her mouth and their bodies had pressed together with a desperation that nearly swept them both away.

Sometimes–like now–she wished she hadn't stopped him. At least she would have known one night of true passion. One night unchained from responsibility. One night with a man she desired and who made her think of nothing but their two bodies becoming one.

If you'd like to read a bit more, chapter one of Lord Lucifer is available on my website: https://kathylyons.com/excerpt/lord-lucifer/.
Excerpt. © Reprinted by permission. All rights reserved.


Book Info:
LORD LUCIFER
Twelve years ago, Lucas failed to protect the love of his life from being forced into an arranged marriage. The day she wed another man, he left England to join the fight against Napoleon. Now he's back with scars on his body and soul. He's happy hidden from the peerage as he helps his men reintegrate back into society. Then he discovers the woman he still loves is in terrible danger.
LADY DIANA
Diana is not the same obedient girl who wed a man three times her age. She's grown up and found a strength she didn't have before. Now the one man she can't forget is back and talking about things that can't be true. Then her husband is murdered, the estate is in jeopardy, and every finger points at her.
ALL OR NOTHING
No one will help her except Lucas who defies constables, thieves, and his own family to save her. But when she begs him to do more than stand guard, he decides on a dangerous ploy. He risks everything to save more than her life. He dances with the devil to win her heart.
Book Links: Amazon | B&N | iTunes | kobo |


Meet the Author:
Kathy Lyons is the wild, adventurous half of USA TODAY bestselling author Jade Lee. A lover of all things fantastical, Kathy spent much of her childhood in Narnia, Middle Earth, Amber, and Earthsea, just to name a few. Meanwhile, ball gowns and rakish lords caught Jade's attention and her fascination with historical romance began.
Both Kathy and Jade have a gift for creating a lively world, witty dialogue, and hot, sexy humor. Winner of several industry awards including the Prism—Best of the Best, Romantic Times Reviewer's Choice, and Fresh Fiction's Steamiest Read, Kathy/Jade has published 60 romance novels and says she's just getting started.
In her free time (what's that?) her hobbies include racquetball, rollerblading, and tv/movie watching with her husband. She's a big fan of the Big Bang Theory (even though it's over) and her favorite movie is The Avengers because she loves everything created by Joss Whedon. And she'd love to share all things geek with you in person at any of her many appearances. She's usually found at the loudest table in the coffee shop or next to the dessert bar.
Website | Facebook | Twitter | Instagram | GoodReads |