Today it is my pleasure to Welcome author
Kelly Elliott
to HJ!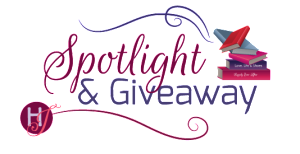 Hi Kelly and welcome to HJ! We're so excited to chat with you about your new release, Lost Love!
Please summarize the book for the readers here: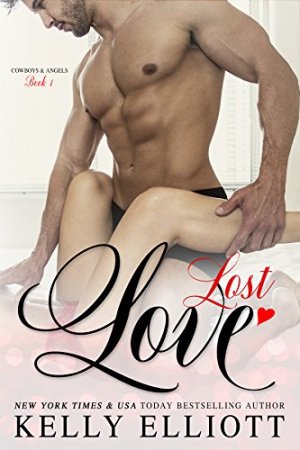 Lost Love is the first book in my new series, Cowboys and Angels. It's a story about a single dad trying to do the right thing for his daughter, a second chance at love, and the true meaning of family. Add in a few hot cowboys and two spunky cowgirls to round it all out!

Please share the opening lines of this book:
The rushing water of the Frio River wasn't enough to drown out the sound of Paxton's tears. They replayed in my head, and nothing would ever be able to erase them.
Lifting the beer to my lips, I took a long drink.
Please share a few Fun facts about this book…
There is a goat who is in a wedding
Steed is a single dad trying to start over with his daughter Chloe
I spent three days trying to think of a name for the city they would live in. Longest time I've ever tried to come with something!
Please tell us a little about the characters in your book. As you wrote your protagonist was there anything about them that surprised you?
Nope! It was crazy with writing this book. I had Steed and Paxton laid out in my head for so long that I knew exactly how their personalities and traits would be. It felt like they were in my head forever…so I really got to know them before I even sat down to tell their story. When it came time to write them, I knew Steed would sweep me off my feet and leave me swooning for more and he did just that. Paxton is strong, but struggles with something from her past that she is trying to move on from. I related with her and felt her struggle right along with her.
If your book was optioned for a movie, what scene would you use for the audition of the main characters and why?
Oh man. This is hard. I'd probably do the scene where Steed and Paxton run into each other after not seeing one another for a number of years. Here is a snippet of that scene.
We stood there for a few moments, staring. Her brown hair was pulled up in a ponytail with a few loose curls hanging down. My eyes swept over her body. The young girl I fell in love with had turned into a beautiful woman. The most beautiful woman I'd ever laid eyes on.
Paxton seemed totally stunned to see me, just as I was stunned to see her. I thought I saw a smile start to form at the corners of her mouth, but then it pulled into a frown. She headed my way, and I had the urge to cover my balls when I saw a dark look in her eyes. Her last words to me—that she would cut off my dick and shove it down my throat—flashed through my mind.
I grinned and that seemed to make her even angrier.
"What are you doing here?" she asked in a low voice.
"I'm here because—"
She grabbed my arm, digging her nails into my skin, and pulled me into a large supply closet. With a look of pure anger, she shoved her finger into my chest. "How dare you show up here. You have got some nerve, Steed Parker. You're lucky I'm not holding scissors or I'd make good on my threat."
I swallowed hard and tried to take a step away, but bumped into something.
"Get out of my classroom."
What do you want people to take away from reading this book?
The value of friends and family and how important they both are. This whole series really focuses around the Parker family.
What are you currently working on? What other releases do you have planned for 2017?
Currently I'm finishing up Love Profound (book 2 in the Cowboys and Angels series).
Love Lost comes out June 27, then Love Profound in September. After that I may have a little surprise or two up my sleeves.

Thanks for blogging at HJ!
Giveaway:

Signed paperback of LOST LOVE (Cowboys and Angels Book 1) by Kelly Elliott
To enter Giveaway: Please complete the Rafflecopter form and Post a comment to this Q:

There are five Parker brothers. Each very different. If you had to pick a Parker brother, would you pick, the hardcore cowboy, the single dad, the bar owner, the lawyer, or the cop?
Excerpt from Lost Love:
After Steed walked out of the room, I counted to thirty before I covered my face and let myself cry.
He's back.
Steed is home.
He has a daughter.
The small knock on the door made me jump. I dropped my hands and saw my best friend from college, Corina, standing with a stunned expression on her face. We had been short on teachers this year and I had begged her to move from Austin to Oak Springs and teach first grade.
"What in the world? Why are you crying?" She rushed into the room, shutting the door as she walked in.
I practically threw myself at her. "He's back. Oh, God, Corina. He's back and he has a family!"
She pushed me away and stared into my eyes. "Steed?"
I nodded.
"Holy crackers. Okay. This is an emergency. I've got this. I'm in control of the situation."
My legs felt weak. I couldn't get the look in his eyes out of my head. The second I saw him, I was overcome with happiness. Then everything that had happened came rushing back. When he smiled, I lost control, and let the anger win.
Corina rushed around my desk, grabbed my purse, shut off all the lights, and pulled me by the arm out the door.
"Where are we going?" I asked numbly.
"We're going out for ice cream."
Excerpt. © Reprinted by permission. All rights reserved.


Book Info:
Moving back home to my parents' cattle ranch in Texas was the last thing I thought I'd be doing.
But, here I stand … in front of my high school girlfriend. A beautiful, confident woman has replaced the young girl I once knew and loved. Hell. I'm still in love with her.
Yep. Paxton Monroe was my first love and the one girl in town who now hated my guts. So much so, Paxton swore her revenge on me if it took her until the day she died. The last words she spoke to me were a vow to cut my dick off and shove it down my throat.
The fight between my heart, my head, and last, but certainly not least, my dick starts tonight. Because all I can think about is how I want to be buried so deep inside Paxton she won't remember how I broke her heart, or how I left her when she needed me the most.
But who will win? My heart is too broken to listen to my head. And my dick, yeah it's not listening to anything or anyone. Not until it gets what it wants and what it wants is Paxton Monroe.
Lost Love is book one in the Cowboys and Angels Series.
BuyL
Goodreads: https://www.goodreads.com/book/show/34441171-lost-love
iBooks: https://itunes.apple.com/us/book/id1210908988


Meet the Author: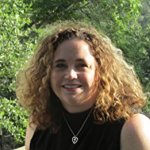 Kelly Elliott is a New York Times and USA Today bestselling contemporary romance author. Since finishing her bestselling Wanted series, Kelly continues to spread her wings while remaining true to her roots and giving readers stories rich with hot protective men, strong women and beautiful surroundings.
Her bestselling works include, Wanted, Broken, The Playbook, and Stay With Me, to name just a few.
Kelly has been passionate about writing since she was fifteen. After years of filling journals with stories, she finally followed her dream and published her first novel, Wanted, in November of 2012.
Kelly lives in central Texas with her husband, daughter, and two pups. When she's not writing, Kelly enjoys reading and spending time with her family. She is down to earth and very in touch with her readers, both on social media and at signings.
To find out more about Kelly and her books, you can find her through her website.
www.kellyelliottauthor.com
Facebook – www.facebook.com/kellyelliottauthor
Twitter – @author_kelly
Instagram – kelly_n_tx