Today it is my pleasure to Welcome author
Sharon Cullen
to HJ!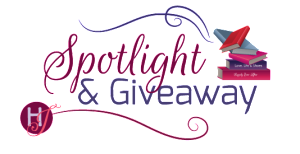 Hi Sharon and welcome to HJ! We're so excited to chat with you about your new release, Lost to a Spy!
Please summarize the book for the readers here: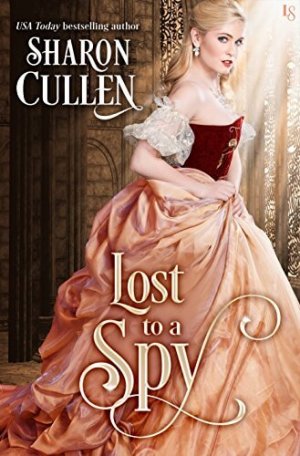 After witnessing the death of the king of Scotland, Emma Howard goes into hiding with who she believes is a lowly printer. Tristan is anything but. He's a spy for Queen Elizabeth's court and when he discovers that Emma is one of Queen Mary's closest ladies-in-waiting he knows he has something special. But he doesn't realize how special Emma will become to him.

Please share the opening lines of this book:
She should have taken Whickersham's offer of a carriage ride home. But, no, she'd insisted she could walk to Holyrood palace.

Sometimes her stubbornness was not a pleasing trait. Tonight was one of those instances.
Please share a few Fun facts about this book…
I based LaGrange on a real English spy who infiltrated Mary's court early on. But the real LaGrange wasn't nearly as honorable as the LaGrange in this series.
The relationship between Queen Elizabeth of England and Queen Mary of Scotland has always intrigued me and I knew I had to write a book about it.
I wrote most of this book at the park, in my car, during my lunch hours.
Please tell us a little about the characters in your book. As you wrote your protagonist was there anything about them that surprised you?
Tristan is a happy-go-lucky person, hiding the tragic death of his wife behind a quick whit, while working as a spy for Queen Elizabeth's court. Emma is still reeling from an abusive marriage. I think one of the things that surprised me most about these characters is the way Tristan wants to heal Emma from her past pain even as he can't heal himself from his.
If your book was optioned for a movie, what scene would you use for the audition of the main characters and why?
I think this excerpt gets to the heart of both of the characters. I would love to see actors recreate this scene to show the deep emotion:
"What's wrong?" he asked again.
She looked down at her toes then up at him, raising her chin a notch higher than was necessary. "I want us to . . . make love."
He reached out to grab the mantel and blinked a few times.
"Pardon me?"
Her gaze flitted away but came back to his, more determined. "I want to make love to you.
"Well that's certainly . . . I'm flattered . . ." He was desperately searching for words, while his body was already anticipating sliding into her. But that was wrong and his brain was trying to control his body's natural reaction. He was fairly certain that Emma did not want to make love to him. He didn't know what brought this on but he was sure making love wasn't the answer.
She approached. "Seeing Lord Darnley's body today did something to me," she said. "It was shocking and horrifying and sad all at the same time. Regardless of what he did or didn't do to the queen, or what kind of life he led, he was a young man in his prime who went to bed one night and didn't awaken in the morning."
Ah, now he saw the genesis of her request.
"Emma—"
She held up her hand, silencing him.
"It took a lot of courage for me to walk in here and it's taking a lot more to not turn away and run back to my room."
He pressed his lips together and nodded even though he had a thousand things he wanted to say and an overriding need to hug her.
"I know you probably think I'm being silly. Some people might say that Darnley deserved his fate or that we shouldn't be surprised that an enemy finally got to him and maybe they might be right. I'm learning to rethink a lot of long held beliefs, but that's not why I'm here making a fool of myself."
"You'll never make a fool of yourself."
She waved a hand in the air while the other hand desperately clutched the blanket to her chest. If she wanted to make love to him then she was holding that blanket like a soldier's shield in battle.
"The fact is that none of us know when our last day will be on this earth. Tomorrow is never guaranteed. I've lived all my adult life in fear of men. Angus was . . . Well, he was not a nice man and he taught me that making love is degrading and painful. I've heard that it doesn't have to be that way and if this were my last night on earth then I'd want to spend it with you learning that lovemaking can actually be beautiful."
What do you want people to take away from reading this book?
One of the reasons I love writing historical romance is learning things I did not know about history. I love marrying historical events with fictional people to bring history alive and to put people in positions that could have easily happened at that time. My goal is to entertain my readers, but to also give them that aha moment when they think, "I never knew that".
What are you currently working on? What other releases do you have planned for 2017?
Right now I have jumped 300 years into the future and am writing a Victorian romantic suspense.

Thanks for blogging at HJ!
Giveaway:

Ebook: LOST TO A SPY ( An All the Queen's Spies Novel) by Sharon Cullen (Gifted via Amazon)
To enter Giveaway: Please complete the Rafflecopter form and Post a comment to this Q:

Visiting Scotland is on my bucket list. What is something on your bucket list?
Excerpt from Lost to a Spy:
"You know that I was there the night of the explosion," she said.
His heart hammered. They had finally arrived at the explosion and his instincts told him that he was going to learn what he needed to know.
"I picked you up and carried you away from it." He grinned, sliding back into the Tristan who found humor in almost any situation. The man who could be counted on to lighten the mood.
"I think I saw Darnley murdered."
His grin faltered, died. "You think the king was murdered?"
"I believe so. And I believe that I saw it happen."
"What do you believe you saw happen?" he asked quietly, afraid to break the moment, afraid that she would suddenly decide she didn't trust him anymore and keep her secrets to herself.
"I saw a man lying on the ground, surrounded by other men. I saw one of the other men bend down and then the man on the ground started kicking his legs and then he went still."
Damnation. That was a very powerful story and it seemed almost indisputable.
"The man was lying where you said they'd found the king's body," she added softly.
If this were true then Tristan had the only outside witness to the king's murder sitting on his couch.
"Do you think it was the Douglases like that woman said?" She looked at him with those clear, blue eyes brimming with doubt and fear.
"I don't know," he said honestly.
She passed a hand across her brow, then drew her long, golden hair over her shoulder and played with the fringed ends.
"I don't know what to do," she said, staring into the fire. "Who do I tell? Who do I trust? What if that placard is true and Bothwell was involved? He has his hand in everything. If I say something it will eventually reach his ears."
She was right in every aspect, and Tristan knew for certain that Bothwell was involved, although he couldn't tell her that without revealing how he knew and then that would lead to a discussion about Will and how Will knew.
"I've been told they are examining the body. Maybe we'll discover more after that," he said.
She looked at him hopefully. "Do think it wasn't the king I saw? Maybe it was someone else."
"I think it would be very strange if it wasn't the king. Two people killed on the same spot? Or maybe one person was killed, the body moved and the king's placed there? It doesn't make sense."
Her shoulders drooped. "You're correct, of course."
Excerpt. © Reprinted by permission. All rights reserved.


Book Info:
Ladies in waiting can't help noticing more than they let on. After so many years at the court of Mary, Queen of Scots, Emma Howard sees quite plainly that the royal couple is anything but happy. Reeling from a failed marriage herself, Emma sympathizes with her beloved queen. But the last thing she wants is for the king to be murdered, let alone to witness the shocking act herself. With her whole world turned upside-down, Emma is saved by the quick thinking of a lowly printer . . . who, unbeknownst to her, is one of England's most daring spies.
At Queen Elizabeth's behest, Tristan has been stirring discontent against the Scottish nobility. Now that the king is dead, his mission is even more critical. There's only one complication: the exquisite courtier who's unexpectedly fallen under Tristan's protection. Emma rouses his body and his soul. But after she learns that he's a traitor, the fate of two nations hangs on her response. Tristan's prepared to risk his life in exchange for hers. Will Emma do the same for the man she's come to love?
Buy Links: http://www.randomhouse.com/author/162787/sharon-cullen?sort=best_13wk_3month
http://www.amazon.com/Sharon-Cullen/e/B006H46598/ref=sr_ntt_srch_lnk_1?qid=1418437854&sr=8-1


Meet the Author: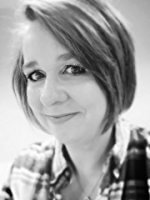 USA Today bestselling author, mom, wife, taxi driver, chef, mediator, housekeeper, friend and dog lover.
At the age of nine my lifelong ambition was to own a horse and write a book. I've published 19 books but have yet to own a horse. Three kids, one dog and one husband are enough for me right now.
My dream is to retire to St. Maarten, or some equivalent place with white sand and turquoise water. Hopefully that dream won't go the way of the horse.
If you want to talk about books, beaches or even horses, you can find me on Facebook as Sharon Cullen – Author, Instagram as SharonCullen, Twitter as @SharonCullen or contact me through my website, sharoncullen.net.
Website | Facebook | Twitter | Instagram |