Today it is my pleasure to Welcome author
Kelly Elliott
to HJ!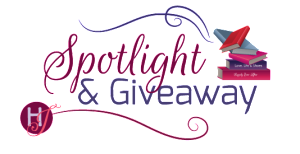 Hi Kelly and welcome to HJ! We're so excited to chat with you about your new release, Love Again!
Please summarize the book for the readers here: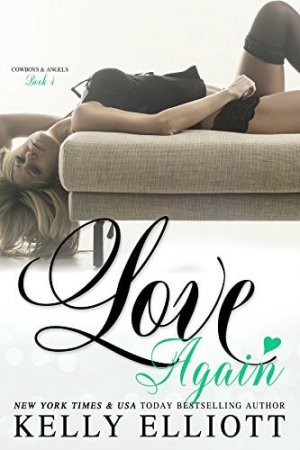 Waylynn Parker is on a journey to finding herself and where she belongs back in her small home town of Oak Springs Texas. Along the way she finds herself falling for her younger brother's best friend. The road to their happiness is paved with a lot of bumps, but in the end, Waylynn gets the HEA she so desperately deserves.

Please share the opening lines of this book:
I didn't hear a word that the interior designer was saying. I was focused on the way Jonathon looked in those Wranglers. And his boots. And the freaking black cowboy hat that made his grey eyes stand out.
Please share a few Fun facts about this book…
I named the character Waylynn after Waylynn Luccas from Food Network's Cake Wars.
Waylynn's book was originally not going to be a part of the Cowboys and Angels series but a stand alone completely separate from the series.
This was going to be the last book in the series when I originally plotted out the series.
Please tell us a little about the characters in your book. As you wrote your protagonist was there anything about them that surprised you?
Waylynn is one of my favorite female characters I've written to date. Her strength wasn't surprising, but the fact that she allowed her self to fall apart for a bit was refreshing. I liked that she didn't try to be something she wasn't.
If your book was optioned for a movie, what scene would you use for the audition of the main characters and why?
This is always so hard! I think I would pick the following scene because I feel like you would be able to feel the emotions between the two main characters. Feel how much Waylynn is struggling to overcome her fear of letting Jonathan into her heart. And the way Jonathan is determined to make his way in.
What do you want people to take away from reading this book?
The love of family. That true love can overcome anything and that dreams do come true, but not always the way we see them.
What are you currently working on? What other releases do you have planned for 2017?
Currently I'm writing a book for my agent about a professional bull rider. My next release is in July, BLIND LOVE, (book five in the Cowboys and Angles series) then in October, THIS LOVE (book six in the C & A series) will be out.

Thanks for blogging at HJ!
Giveaway:

Signed paperback of the first four books in the Cowboys and Angels series (LOST LOVE, LOVE PROFOUND, TEMPTING LOVE, LOVE AGAIN)
To enter Giveaway: Please complete the Rafflecopter form and Post a comment to this Q:

How do you feel about an older woman dating a younger man? 
Excerpt from Love Again:
I unlocked the door and watched Waylynn march through it. She threw her purse onto the table and faced me. Her hands went to her hips and her blue eyes locked on me with intense fire.
Oh. Shit.
"Brace yourself, Turner. I'm about to go all female crazy on your ass."
Lifting my hands, I took a step back. "Before you get all Parker crazy, let me explain."
"Explain? You want me to give you a chance to explain? You're fixin' to have another black eye to match the one my brother gave you."
"Waylynn, I couldn't lie to him. Earlier in the weekend, he asked me if I knew who you were crushing on, and I lied. I get why you didn't want him to know, but can you at least look at it from my perspective? He's my best friend. He's like a brother to me, and I didn't feel right lyin' about you and me."
She drew in a deep breath through her nose and slowly exhaled. Even though her expression softened, there was no way I was letting my guard down. I was smarter than that.
"I'm going to guess he was rather pissed off."
"Yes. At first. When we were on the plane."
Her eyes widened. "You told him on the plane? In an enclosed area with no escape? Are you crazy, Jonathon?"
I chuckled. "I actually thought it was the safest place, truth be told. The flight attendant separated us, speaking of, remind me to tell you about how she knew Cord."
Waylynn's brows pulled tight, figuring out their "connection" without me even vocalizing it.
"Anyway, by the time we got back to his place he had cooled off."
Pointing to my face, she smiled. "That's your definition of cooled off?"
"It could be worse."
Excerpt. © Reprinted by permission. All rights reserved.


Book Info:
Jonathon Turner is going to be the death of me.
Maybe not the death of me…but my panties for sure! They seem to disintegrate the moment he touches me. Looks at me. Smiles at me. Talks to me.
It's more than physical. He's breaking through an impenetrable wall.
There's a problem though—he's younger than me.
Six. Years. Younger.
Let's not forget he's also one of my brother's best friends.
Oh, the other problem I forgot to mention…
I never wanted to fall in love again.
But you know what they say….never say never.
Book Links: Book Links: Amazon | B&N | iTunes | kobo | BAM |


Meet the Author: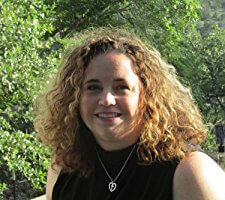 Kelly Elliott is a New York Times and USA Today bestselling contemporary romance author. Since finishing her bestselling Wanted series, Kelly continues to spread her wings while remaining true to her roots and giving readers stories rich with hot protective men, strong women and beautiful surroundings.
Her bestselling works include, Wanted, Broken, The Playbook, and Lost Love, to name just a few.
Kelly has been passionate about writing since she was fifteen.  After years of filling journals with stories, she finally followed her dream and published her first novel, Wanted, in November of 2012.
Kelly lives in central Texas with her husband, daughter, and two pups. When she's not writing, Kelly enjoys reading and spending time with her family.
To find out more about Kelly and her books, you can find her through her website. www.kellyelliottauthor.com