Today, HJ is pleased to share with you

Samantha Sotto's

new release: 

Love and Gravity
In this unforgettable novel for fans of One Day and The Time Traveler's Wife, a young Isaac Newton falls in love with a girl living in modern-day San Francisco, defying the laws of physics to forge a seemingly impossible connection.

Part love story, part historical "what-if" about a brilliant, lonely girl who meets a brilliant, lonely boy through a crack in her bedroom wall that opens while she plays her cello. Leading across time to a star-crossed relationship with the famously solitary Isaac Newton.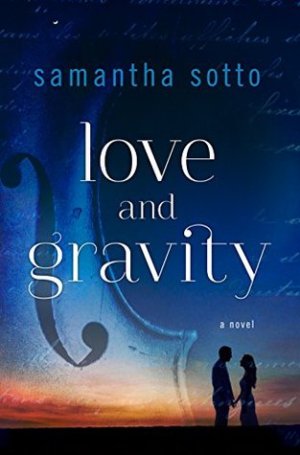 LOVE AND GRAVITY is a blend of science, romance, math, music, and magical realism in a beautifully woven novel. Sotto's voice is exquisite, striking a perfect balance of literary sensibility and commercial appeal that is just right for book clubs and reading groups.

Andrea Louviere is seven years old the first time he appears. While she's alone in her bedroom, practicing her beloved cello, the light shivers and a crack forms in the wall. Through the crack, she sees a candle, a window, a desk—and a boy. In the eerie silence, the boy clearly sees Andrea too. Then, as quickly as it opened, the crack closes and he vanishes.

Over the years, summoning the boy becomes an obsession for Andrea. On her seventeenth birthday, she receives a three-hundred-year-old love letter from Isaac Newton. Andrea knows that Isaac will change the world with his groundbreaking discoveries; the letter tells Andrea that she will change him.

As Isaac's letters intensify in passion and intimacy, Andrea grows determined to follow his clues to their shared destiny—despite a burgeoning romance in the present. Only when she discovers the way into Isaac's time does Andrea realize that she faces a heartbreaking decision between what was . . . and what might be.

Readers will remember Andrea Louviere and the young, hauntingly magnetic Isaac Newton long after reading the final pages of LOVE AND GRAVITY.

Read an exclusive excerpt from Love and Gravity: 
Woolsthorpe Manor
1666
Isaac is twenty-four

Isaac hauled a small wooden box from behind the trunk. A pair of butterflies, drawn in a corner of the writing box's slanted lid, watched him with their wings half-open, forever waiting to take flight. Isaac caressed them with his thumb, hoping that some of their patience would rub off on him. He sat on his haunches, admiring the flowers carved along the sides of the box, the trademark of the joiner he had commissioned to craft it. His eyes stopped at the two small intertwined circles scratched into the center of its front panel. His handiwork was crude compared to the joiner's, but he didn't mind. It was not meant as décor. He had copied the symbol from John Wallis's book Arithmetica Infinitorum. Wallis had invented it to represent infinity; Isaac employed it to carry a promise and a prayer.

Isaac lifted the box's sloping lid. A small pile of packages wrapped in parchment sat inside it. He plucked the largest of the parcels from the box as quietly as he'd done when he had stolen it from Trinity's library. Not once, in the five years that had passed since his crime, did he regret committing it. None of his schoolmates would ever appreciate the fifteenth century edition of the Roman poet Ovid's tales as much as Andrea would. He stroked the book's spine through its wrappings. The ridges of the winged nymph embossed on its leather binding rubbed against his fingertips. Isaac wished her a safe journey. She was going somewhere he could not. He returned the book to the box, laid his letters on top of it, and sealed the box's entire lid with red wax.

Isaac squeezed his hand between his feather mattress and bed frame. There was one last thing he needed to do before he sent Andrea's letters on their way. He drew out a small knife from beneath the mattress and tested its blade on his thumb. A red bead glistened in the candlelight, dribbled down his hand, and slipped under the black leather strap around his wrist. The 1952 Omega Seamaster fastened to the strap told him to hurry. He pressed the tip of the knife into the box's lid and etched two words onto it with short, hasty strokes.

COME HOME.

The toolshed seemed twice as far without his lantern, but Isaac did not wish to wake the farmhands or his family. His half brother, Benjamin, could snore through a thunderstorm, but his mother and two young half sisters were light sleepers. His late-night experiments had woken them on more than one occasion. Explaining the nature of gravity, white light, and fluxions was infinitely easier than having to confess his correspondence with Andrea. In their eyes, she would be the devil's work. In his, she was the sin that he would commit over and over again.
Excerpt. ©Samantha Sotto. Posted by arrangement with the publisher. All rights reserved.
Giveaway:

Print copy of LOVE AND GRAVITY by Samantha Sotto
To enter Giveaway: Please complete the Rafflecopter form and post a comment to this Q:

What did you think of the excerpt spotlighted here? Leave a comment with your thoughts on the book…
Meet the Author: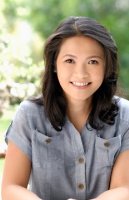 SAMANTHA SOTTO was born in Manila, Philippines. She fell in love with Europe's crumbling manors and history when she moved to the Netherlands as a teenager and took up Marketing at the Leiden campus of Webster University. She later returned to the Philippines and graduated with an AB Communications degree from the Ateneo de Manila University. She then went on to pursue an almost decade-long career in brand management. Her fascination with Europe never faded, prompting pilgrimages during various states of her bank account's health. She has spent the night huddled next to her backpack on a Greek beach, honeymooned in Paris, pub-crawled through London, and attended business meetings in Dusseldorf in the pleasant company of a corporate credit card. She lives with her husband and two children, and Tennant, the world's most adorable Golden Retriever in Manila, Philippines.