Today, HJ is pleased to share with you Lexi Blake new release: 

Love Another Day

A Masters and Mercenaries Novel by Lexi Blake

A man born to protect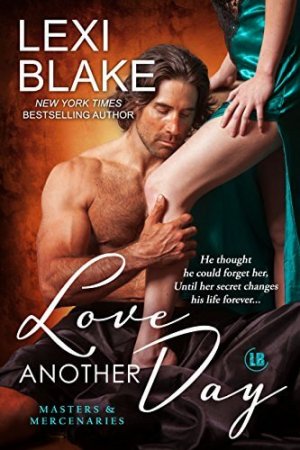 After a major loss, Brody Carter found a home with the London office of McKay-Taggart. A former soldier, he believes his job is to take the bullets and follow orders. He's happy to take on the job of protecting Dr. Stephanie Gibson while the team uses her clinic in Sierra Leone to bring down an international criminal. What he never expected was that the young doctor would prove to be the woman of his dreams. She's beautiful, smart, and reckless. Over and over he watches her risk her life to save others. One night of pure passion leads him to realize that he can't risk his heart again. When the mission ends, Brody walks away, unwilling to lose another person he loves.

A woman driven to heal

Stephanie's tragic past taught her to live for today. Everything she's done in the last fifteen years has been to make up for her mistakes. Offering medical care in war-torn regions gives her the purpose she needs to carry on. When she meets her gorgeous Aussie protector, she knows she's in too deep, but nothing can stop her from falling head over heels in love. But after one amazing night together, Brody walks away and never looks back. Stephanie is left behind…but not alone.

A secret that will change both their lives

A year later, Stephanie runs afoul of an evil mercenary who vows to kill her for failing to save his friend. She runs to the only people she trusts, Liam and Avery O'Donnell. She hasn't come alone and her secret will bring her former lover across the world to protect her. From Liberia to Dallas, Brody will do whatever it takes to protect Stephanie from the man who wants to kill her, but it might be her own personal demons that could destroy them both.

Enjoy an exclusive excerpt from Love Another Day: 
"Nate," she said, but it came out as a whisper, her voice hoarse as though she'd been screaming and couldn't do it anymore.
"He's fine. He's all right."
The dream had her in a fog. Why was she wet? And naked. She was naked and Brody was lifting her up.
He held her close. "Hush, luv. You're going to wake the baby and have every bodyguard in the area running in here. I don't want to have to punch the men we're paying to keep us safe so stop fighting me. It was only a dream."
A dream. A waltz through Hell was more like it.
What would he think if he knew the things she'd done? How she'd punished herself, tried to obliterate herself? Would he think he wasn't good enough for her then? Or would he look at her like her father had? Would he figure out she was nothing but a piece of garbage to sweep under the rug and out of his life?
"Come on. You're shaking. Can you stand?"
He was holding her and getting soaking wet. She was making a fool of herself. She slowly nodded, trying to get her mind off that terrible dream. She could still feel the wretched heat coming off the boss's body as he'd leaned in and explained how he would kill her precious baby if she didn't perform. She could smell the acrid scent of the cigar he'd smoked the whole time he was there.
Cool tile steadied her as Brody eased her down. She covered her breasts, wrapping her arms around her body in an attempt at modesty.
Brody stepped away for a moment and she was left shivering with the memory of how that man had stormed into her clinic, brandishing guns and knives and threatening everything she held dear if she didn't help him.
"He told me I had to get him what he wanted," she said quietly.
Brody came back, a big, fluffy towel in his hands. He wrapped it around her, his arms following and pulling her back to the comfort of his body. "Did he say what he wanted?"
She shook her head. "No. I don't know. Maybe, but I don't remember right now. I think Taggart's right and I need someone to walk me through it. God, Brody, I want to forget."
"I know, but you have to remember. Not tonight though. Tonight you need sleep. Try not to think about it."
How the hell was she going to do that? She couldn't get the vision out of her head.
"You're fine now." He held her tight, his voice whispering against her ear. "You're safe and here with me and Nate's sleeping. We're all safe. No need to be afraid."
She loved how strong he was, the way his arms seemed to cage her in the most delicious way. There was safety in that sweet cage.
But she had to remember that he'd made his choice long ago.
"I'm all right. I'll get dressed now. Thank you for waking me up." She made the words as polite as possible.
"You could have drowned."
That was a bit of a stretch since her hair wasn't even wet. "I'm good now. Like you said it was nothing more than a dream."
"I don't want to let you go," he whispered.
Would it be so bad to let him kiss her? To spend another night in his arms? Maybe if she let Brody make love to her, she wouldn't think about that terrible dream. Maybe he could tire her out and then she could sleep.
She knew it was wrong and there was a part of her that wondered if this wasn't another sick way to punish herself more. She wasn't planning on a life with Brody. He could be in Nate's life and not truly in hers. But maybe she could let herself have one more night with him.
"What if you didn't?"
She felt him go still behind her. What if he'd been joking? What if those words had been nothing more than a way to try to make her feel better about herself, and now he was going to turn her down again?
A sick feeling lit the pit of her stomach as she waited for him to let her go.
Then she felt him press a kiss to the top of her head, his hands moving to turn her around. "You won't regret this, Stephanie. I promise. It won't be like last time. Last time I was quick and rough and I didn't give you what you needed."
She let him turn her, staring up at the most gorgeous man she'd ever seen. "I got an orgasm, as I recall. A few of them. I think that was what I needed."
Excerpt. ©Lexi Blake. Posted by arrangement with the publisher. All rights reserved.
Giveaway:

Signed paperback copy of Love Another Day (Masters and Mercenaries #14) by Lexi Blake
To enter Giveaway: Please complete the Rafflecopter form and post a comment to this Q:

What did you think of the excerpt spotlighted here? Leave a comment with your thoughts on the book…
Meet the Author: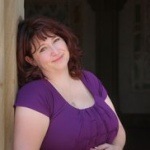 NY Times and USA Today bestselling author Lexi Blake lives in North Texas with her husband, three kids, and the laziest rescue dog int eh world. She began writing at a young age, concentrating on plays and journalism. It wasn't until she started writing romance and urban fantasy that she found the stories of her heart. She likes to find humor in the strangest places and believes in happy endings no matter how odd the couple, threesome, or foursome may seem.
Connect: FACEBOOK / TWITTER / WEBSITE / AMAZON AUTHOR PAGE

Buy links:
Amazon: http://amzn.to/2kUfoQ3
iBooks: http://apple.co/2rI4Wj0
Google Play: http://bit.ly/2qsPRgu
Barnes & Noble: http://bit.ly/2r5rJCD