Today it is my pleasure to Welcome romance author
Tess Woods
to HJ!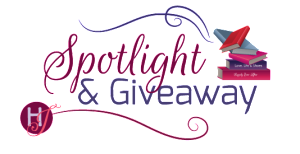 Hi Tess and welcome to HJ! We're so excited to chat with you about your new release, Love At First Flight!
Please summarize the book for the readers here: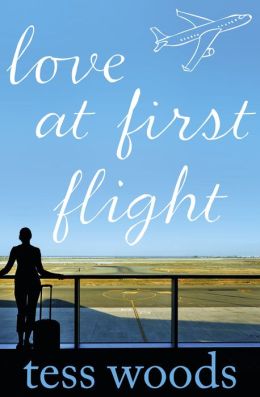 Love at First Flight is the story of a woman who seems to have it all – great career as a GP, a lovely sweet husband, beautiful children – but she boards a flight and falls in love for the first time in her life with the man seated beside her. Love at First Flight is an unconventional love story. It doesn't follow the typical romance theme and it asks the questions, how far would you go to be with the love of your life? What would you risk? And what if your soul mate is the one who will destroy you? It gets a little dark but also has warmth and humour and I hope readers are surprised by the turn of events when they read it.

Please share the opening lines of this book:
Looking back on it now, I can see it was instant. No question about it. The second we locked eyes. Boom. Just like that. The me I had spent a lifetime perfecting began its disintegration from that moment.
Please share a few Fun facts about this book…
I didn't come up with the title! I came up with Flight. But I got a memo from my editor, Anna, that Flight could be about birds or kites and she wanted something that sold the story more. I received that email while I was having lunch with my friend Emma on her birthday. I complained and moaned about needing to change the title. Emma came up with Love at First Flight. I emailed Anna. She thought I was a genius. I happily took the credit!
I submitted Love at First Flight to all twenty-two literary agents in Australia and they all rejected it. Everyone knows that finding an agent is even harder than finding a publisher but I was stubborn, I didn"t want to be published unless I had an agent behind. So after being rejected by all of Australia's agents, I didn't submit it to any publishers. I decided to take a break from submissions for a while, lick my wounds, and then try overseas literary agents. "A while" turned into two years as life got in the way! Then one day, out of the blue I received an email from literary agent Jacinta Di Mase. She said she had not forgotten my book even though she had rejected it two years earlier. Jacinta asked if I would like her to represent me, and the rest is history!
If your book was optioned for a movie, what scene would you use for the audition of the main characters and why?
I'd use the first scene between Matt and Mel to see if the actors had the chemistry between them that Matt and Mel had when they met on the flight.
At the mention of her husband, I couldn't help myself asking about him, despite the knot in my stomach.
'His name's Adam,' said Mel. 'He's an anaesthetist. We've been married fourteen years.' She bit on her lower lip.
'Is he a good guy, this specialist who never tells his wife she's beautiful?' I asked, narrowing my eyes.
I expected her to laugh at my expression but she didn't.
'He is a good guy. He's a really great guy, actually.' She looked at me for a second. 'I do love him.' She chewed on her cheek, hesitating. 'But he doesn't make my belly flip.' She hung her head as soon as the words were out.
That's the moment when everything changed. When she said that. That's the moment she was exposed and I knew for certain I had a real chance with her.
What do you want people to take away from reading this book?
More than anything I want my readers to be entertained. I want them to escape whatever they are doing and join Mel and Matt in their story. I want readers to be thinking about Mel and what direction her life will take when they have to leave her to get on with their real lives, and I want them to be happy to re-unite with her again when they pick up the book. I'm not out to challenge anybody and I don't have a world-changing message for anybody. I simply want to entertain. When readers finish Love at First Flight, I would hope they are satisfied and that it captured their imagination.
What are you currently working on? What other releases do you have planned for 2015?
I'm writing my second book and I'm very excited! I am writing a contemporary romance called Flat White With One which is about my main character Mel's son as an adult (he is a teenager in Love at First Flight). Nick is Australia's most popular football player, a real playboy who falls for a young, conservative Egyptian girl named Anna with a tragic past who is anything but the typical footballer's girlfriend. Flat White With One is their love story. Nick and Anna are tested by her family, Nick's football community and the Australian public as nobody seems to approve of them being together.

Thanks for blogging at HJ!
Giveaway:

2 digital copy from Amazon of Love at First Flight. This is for anywhere worldwide.
To enter Giveaway: Please complete the Rafflecopter form and Post a comment to this Q:

Would you risk breaking up your children's home to be with the love of your life?
Excerpt from Love At First Flight:
Even as I'd been convincing myself that my going home was best for all of us, rationalising my decision to choose Adam didn't take away from the heartache. The idea of ever getting over Matt was a joke. I would have to learn to live with the pain, it was there to stay.
This was how I was going to pay the price for being unfaithful. I was going to live with the burden of secret heartache and guilt forever.
As I turned the car into our street and approached the house, I was thankful for the small mercy that at least it was Sunday night and the children would be at youth group. I would have Adam to myself.
There was no volleyball tonight, his team had a bye, so he would be home alone and the timing could not have been better. Tomorrow was a new day. I could start again. I could wake up to the children with a new attitude. They would have their mum back. But tonight was just for me to begin being a wife again.
My heart raced when I spotted Adam's black BMW in the garage. I parked my car beside his and walked as quickly as I could through to the backyard to find him.
Then I stopped dead in my tracks.
He was seated at the table on the back patio, nursing a beer. At least a dozen crushed beer cans littered the table around him. He was unshaven and his hair was dishevelled. His shirt was creased and stained. His red rimmed unblinking eyes bored through me.
He knew.
I didn't know how he knew, but he definitely knew. I couldn't swallow, my mouth was dry and I felt the hairs on my arms rise.
As I looked at him, he stared straight back at me.
The silence was interminable.
'Are you leaving me?' he asked finally, speaking in a monotone.
'No,' I whispered. 'It's finished.' I couldn't insult him by denying it.
He continued to stare at me while he digested this.
I stood frozen in place.
Excerpt. © Reprinted by permission. All rights reserved.

Book Info:
A family is threatened by an irresistible attraction in this compelling debut that will appeal to fans of Liane Moriarty and Anita Shreve.
Looking back on it now, I can see it was instant. The second we locked eyes. Boom. Just like that. The me I had spent a lifetime perfecting began its disintegration from that moment. And despite the carnage it brought to all our lives, I still don't regret it.
What would you risk to be with the love of your life? And what if your soul mate is the one who will destroy you?
Mel is living the dream. She's a successful GP, married to a charming anaesthetist and raising a beautiful family in their plush home in Perth. But when she boards a flight to Melbourne, she meets Matt and her picture perfect Stepford life unravels as she falls in love for the first time ever.
What begins as a flirty conversation between strangers quickly develops into a hot and obsessive affair with disastrous consequences neither Mel nor Matt could have ever seen coming. Mel's dream life turns into her worst nightmare.
Love at First Flight will take everything you believe about what true love is and spin it on its head.
Book Links:


Meet the Author: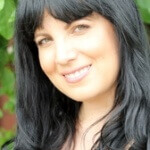 Tess Woods is a health professional who lives in Perth, Australia with one husband, two children, one dog and one cat who rules over all of them. Love at First Flight is her first novel for HarperCollins. When she isn't working or being a personal assistant to her kids, Tess enjoys reading and all kinds of grannyish pleasures like knitting, baking, drinking tea, watching Downton Abbey and tending to the veggie patch.
Website | Facebook |