Today it is my pleasure to Welcome author
Kendall Ryan
to HJ!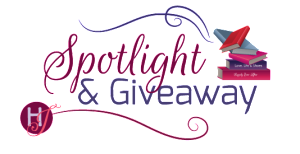 Hi Kendall and welcome to HJ! We're so excited to chat with you about your new release, Love Machine!
Please summarize the book for the readers here: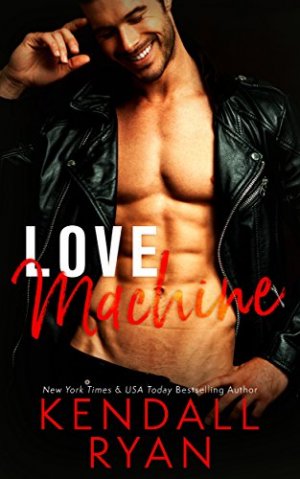 Keaton is ready to go from nerdy to flirty. And who better to help her get down and dirty than her bff/confirmed man-whore Slate Cruz? There's zero chance of any real feelings developing between them, right?

Please share the opening lines of this book:
Grin and bear it.

It's a familiar phrase to those of us who spend most of our lives people-pleasing. But I, Keaton Henley, software saleswoman and best friend extraordinaire, don't just grin and bear it at my favorite person's bachelorette party. I grin and wear it.
Please share a few Fun facts about this book…
This was one of my all time favorite books to write because it a lot of the story reminds me of how my husband and I met and eventually fell in love.
Keaton is a total nerd and she does get the hunk.
Throughout the book Slate, the hero in the story, is teaching Keaton how to be a better lover in the sack. What could go wrong with that?
Please tell us a little about the characters in your book. As you wrote your protagonist was there anything about them that surprised you?
Keaton is shy when it comes to men who aren't her best friend, Slate. She desires to have a good love life, but doesn't really know how to go about getting it, so she asks Slate for his help. Slate usually always has a woman warming his bed. He's a gentlemanly man-whore (is there such a thing?) who is all too willing to teach his best friend how to get and please a man.
I think what surprised me the most was the fact that they just jumped into this new predicament and still even continued to remain friends throughout—with only a little awkwardness.
If your book was optioned for a movie, what scene would you use for the audition of the main characters and why?
I would use the part where they brave up and tell each other how they feel about each other.
Here's a snippet of the scene…
"So . . ." My tone must tip her off, because Keaton sets down her drink and looks at me.

"Yeah?"

"What . . ." God, how do I say this? "What are we doing here?"

She bats her eyes at me. "For starters, handsome, I'm buying us another round."

There's that handsome again. What the hell is with that? "You know what I mean. Where do we stand?"

Keaton steeples her fingers in front of her mouth, then lets out a pensive sigh. "A very wise woman told me 'love is just friendship, but it is friendship with fire in its belly,' and I realized she was right. I've been way overthinking the line we drew between lovers and friends. I thought the two things were totally different, when really . . ." She looks at me, and I could drown in the deep blue of her eyes. "It's so easy for one to evolve into the other."

Is she going where I think she's going with this? I hardly dare to let myself believe it. I definitely don't dare to interrupt her in case she clams up.

"I'm sorry for the way I shot you down. I want to try again. For real this time. Me and you . . . seeing where it goes." She hesitates. "If you still want me."
What do you want people to take away from reading this book?
Sometimes love is right in front of you. You only need to open your eyes and realize it's there.
What are you currently working on? What other releases do you have planned for 2017?
Summer is going to start winding down next month, so I am gearing up for my fall releases.
Flirting with Forever, releasing September 3rd
Dear Jane, releasing October 15
Hunky Heartbreaker (1001 Dark Nights Novella), releasing November 27.

Thanks for blogging at HJ!
Giveaway:

An ebook copy of LOVE MACHINE by Kendall Ryan 
To enter Giveaway: Please complete the Rafflecopter form and Post a comment to this Q:

What is your favorite trope? Why?
Excerpt from Love Machine:
I'm trying my best to impart some wisdom here, but Keaton's adorably amateur attempts at blowing me make it hard to stay coherent. Just like in our first encounter, she's tiptoeing around my dick like she's defusing a bomb. It's hilarious, but also fucking sexy, because it's just so Keaton. Nobody else would approach sex quite so analytically. She's hot even when she doesn't mean to be. And her technique certainly isn't bad . . . but she needs a little guidance.

"Hang on." I place my hand on her cheek to halt her. I'm not just a dude getting his dick sucked. I'm a friend trying to teach. And as good as it feels, I know she can do better.

She pulls off with a faint, wet pop and looks up at me, her brow furrowed with confusion and more than a little impatience. "What's wrong? Am I that bad?"

"No, not at all, but I can tell you're thinking too much." My lips quirk. "As usual."
She lets go of me completely to sit back on her heels. "Thinking is bad? Then what should I do, just slap it around randomly?"

"What I mean is, just try to relax. It's just a dong, not a supercomputer." I grin when she cracks up. "There you go. Laughing is a good start. Sex is supposed to be about having fun."
Still chuckling, she gives me a skeptical, raised-eyebrow smirk. "Laugh at a man's penis. Hang on, let me write that hot tip down."

"Not at him, with him. You know what I'm trying to say . . . don't take things too seriously. You have to go with the flow and just do what feels right."

"That's what I was trying to do—plan out what would feel good for you." Her lips purse in frustration.

Maybe we need a different angle of attack. I rub my chin, figuring out what will make the most sense to her. "How about this? Forget everything you've ever read or heard about what men like in bed and just rely on my feedback. Every man is different, anyway, so reading his reactions works better than trying to memorize a bunch of stuff like you're studying for a test."

"So, playing a sexy version of that game Hot and Cold?" she asks.

"Sort of. Just do whatever comes into your head, and if I like it, I'll let you know."

She nods slowly. "I think I can handle that."

I tweak her nose. "No thinking, remember?"

"Yeah, yeah." Resting her elbows on my thighs, she puts one hand around my cock, letting the fingertips of her other hand rest on my leg, then lowers her mouth back down.
b b
Excerpt. © Reprinted by permission. All rights reserved.


Book Info:
A best-friends-to-lovers standalone romance from New York Times bestselling author Kendall Ryan.
She says she needs some help … in the bedroom.
Come again? No, really come again.
Sweet, nerdy, lovable Keaton.
She's my best friend and has been for years. Sure she likes numbers and math, and thinks doing other people's taxes is fun. And I like … none of that stuff. She's obsessed with her cat and reads novels I'll never understand, and yet we just click. There's no one I'd rather share breakfast burritos with or binge watch hours of Netflix. She's my person. And so when she takes off her glasses and asks me to help her improve her skills in the bedroom, I barely have to think about it.
Of course I'll help her. There's no one better for the job.
I've been there for her through everything, why should this be any different?
But what happens when she's ready to take her new-found confidence and move on?
Book Links: Amazon | B&N | iTunes | Kobo | Google |


Meet the Author: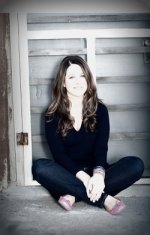 A New York Times, Wall Street Journal, and USA Today bestselling author of more than two dozen titles, Kendall Ryan has sold over 1.5 million books and her books have been translated into several languages in countries around the world. She's a traditionally published author with Simon & Schuster and Harper Collins UK, as well as an independently published author. Since she first began self-publishing in 2012, she's appeared at #1 on Barnes & Noble and iBooks charts around the world. Her books have also appeared on the New York Times and USA Today bestseller lists more than three dozen times. Ryan has been featured in such publications as USA Today, Newsweek, and InTouch Magazine.
Website | Facebook | Twitter | Instagram | GoodReads |