Today, HJ is pleased to share with you

Lori Wilde's

new release: 

Love of the Game

A sexy sports superstar discovers his body isn't the only thing that needs healing in this newest Stardust, Texas novel from New York Times bestselling author Lori Wilde.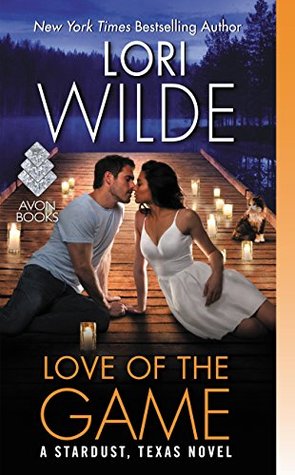 In the third addition to the Stardust series, Lori Wilde introduces Dallas Gunslingers relief pitcher Axel Richmond. Axel was living the good life but even the roar of the crowd could never distract him from the loss of his young son. But when he needs physical therapy after a shoulder injury, he's stuck recuperating at a ranch in Stardust, Texas. Even though Stardust has a reputation for love, this pitcher seems to be striking out with his gorgeous physical therapist.

Kasha Carlyle can't strike out on her new job as the physical therapist for the Dallas Gunslingers. She has one week to get Axel Richmond back in action or she can kiss her job and her chance to seek custody of the orphaned sister she never knew existed goodbye. Even with his major league good looks, Kasha must find a way to resist his charm.

But as his injury heals, Kasha realizes his body isn't the only thing that needs healing. It may require all kinds of sneaky plays and sexy movies in extra innings for them to find love.

LOVE OF THE GAME is a wonderfully charming read that will capture the readers and have them rooting for more!

Enjoy an exclusive excerpt from Love of the Game: 
Kasha's lips were so close, so hot and tempting, that for one insane second Axel forgot that she was shivering and that blood was trickling down her temple and that they were in a bathroom, for chrissakes.
As if hypnotized, he couldn't stop staring at her, nor could he stop thinking, I want to kiss her. Hard.
Long. Hot.
He could already taste them, those lips. Smell the sweet tanginess of her lemon-drop breath. He ached to press his mouth to hers, explore the contours, shape, and outline. Nibble and taste and tease.
Her dark-eyed gaze was pinned on him, and her breathing was so shallow, he wasn't sure she was breathing at all. Was the wound on her head more than a simple scrape? Had she actually struck the edge of the pool? Could she have a concussion?
Then again, he was the one entranced. Maybe he'd hit his head.
All he would have to do in order to kiss her would be to lean forward by an inch and . . . Compelled, he leaned in, and a stream of water drizzled from his hair onto her nose. She didn't react.
Axel shook himself, stepped back, and snapped his fingers in front of her face. "You still with me?"
"Here," she croaked in a deep-throated voice that sounded damn sexy.
Feeling like a jackass for his caveman thoughts, Axel tacked on an easy smile. "You all right?"
"Yes, yes." She sounded irritated.
He studied her a minute, not knowing what to tackle first, getting her out of wet clothes or attending to her wound. She shivered again, and her nipples beaded up so hard, he could see them through her bra, shirt, and the towel he'd draped around her shoulders.
The bleeding had stopped, and there wasn't a knot forming. Dry clothes first. First aid second.
"Take off your clothes," he said.
"What?" she asked on a soft gasp.
"Not with me standing here," he amended. "I'm going. Leaving." He gestured toward the door. "To take off my clothes. Alone. In the other room."
She stared at him.
He was over-explaining, but he couldn't seem to stop, not when she was looking at him like that. "And then I'll get dressed and come back with something for you to wear. I saw some chick clothes in the front hall closet."
Just shut the hell up, Richmond.
"Chick clothes?" She sounded amused.
"You know, dresses and lace and stuff. I don't know who they belong to . . ."
"My sister Breeanne."
"Oh yeah, Rowdy's wife."
Kasha's eyes glittered. She seemed to enjoy throwing him off his game. "So I'm supposed to sit here naked and just wait for you to come back?"
Fresh images of Kasha naked popped into his brain. "Um . . . here are more towels." He took a stack from underneath the cabinet, set them on the counter. "I'll be right back."
He rushed out of the bathroom, and he could have sworn he heard her chuckle. He let out a quick breath, and clamored upstairs. He changed and went to the hall closet where he'd seen women's clothing. He grabbed a blue flowered sundress and hurried to the downstairs bathroom where he'd left Kasha.
Heart thumping erratically, he knocked on the door with two knuckles. "You decent?"
"Depends on what you mean by decent."
He opened the door a crack, shoved the dress through it.
"No underwear?" she asked.
"Sorry. I didn't think about it. I'll let you handle that after I tend to your head wound."
"I can dress my own wound. I'm the medical professional."
"Not up for discussion. I'm going after the first aid kit, and when I get back I'm coming in."
"Not if I lock the door."
"Then how will you dress the wound? There's no medical supplies in that bathroom."
"Just go get the kit." She huffed.
Grinning, he went after the kit, and when he returned he announced, "Ready or not, I'm coming in."
He opened the door to find her trying to zip up the back of the blue dress. Her hair was wrapped up in a towel to keep her wet hair off her shoulders. She looked gorgeous in blue, and cute as all get-out with her hair in a towel turban.
The dress fit snug across the breasts. Kasha's younger sister was not as well endowed as Kasha, nor was she as tall. The hem hit her high mid-thigh, when on her sister it would have been knee-length.
Her wet clothes, bra and panties included, were draped over the towel rack inside the shower. No underwear. Beneath that thin cotton dress, she was naked.
"Here," he said, moving inside, setting the first aid kit on the vanity and trying his best not to think about her nakedness. "Turn around.
She squirmed as if to get away, but there was nowhere to go. The wall was in front of her, and he was behind her. She chuffed, still struggling with the zipper.
"Turn around," he commanded.
She looked like she wanted to argue, but then she slowly pivoted to face the wall, exposing her back to him.
He put a hand to her waist.
She wriggled away.
"Hold still."
She grunted, shook her head, but finally stopped moving. Good thing he couldn't see her face. He had a feeling she was glaring bullets.
He tugged on the bottom of the zipper with one hand, stretching the material taut, and reached up with the other to grab the zipper's tongue. His fingertips touched her bare skin, and he was happy to discover she was warmer. He finished zipping her up, and patted her shoulder. "All set."
"Thank you," she mumbled.
"Now sit back down."
"If you're going to insist on bandaging me up, I'd rather stand."
"Woman," he said, "you are stubborn as the devil."
Kasha grinned and he realized with a start that it was the first time he had seen an honest-to-goodness heartfelt smile on her face.
It was an electrical smile that transformed her from aloof, exotic goddess to playful girl next door.
She hid a lot from the world. Her eyes widened and her cheeks rounded and her chin dissolved into a sexy dimple.
Excerpt. ©Lori Wilde. Posted by arrangement with the publisher. All rights reserved.
Giveaway:

Print copy of LOVE OF THE GAME (A Stardust, Texas Novel) by Lori Wilde
To enter Giveaway: Please complete the Rafflecopter form and post a comment to this Q:

What did you think of the excerpt spotlighted here? Leave a comment with your thoughts on the book…
Book Info: 
With major league good looks and talent, Dallas Gunslingers relief pitcher Axel Richmond was living the good life. Even if the roar of the crowd could never distract him from the loss of his young son. But now with an injured shoulder and his career on the line, Axel is stuck recuperating at a ranch in Stardust, Texas . . . striking out only with his gorgeous physical therapist.
Kasha Carlyle has one week to get Axel back in action or she can kiss her much-needed job with the Gunslingers goodbye. And any chance to seek custody of the orphaned half-sister she never knew existed. She quickly learns that Axel's guarded heart also needs healing . . . requiring all kinds of sneaky plays and sexy moves in extra innings.


Meet the Author: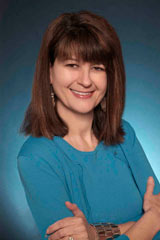 New York Times and USA Today best-selling author, Lori Wilde has sold seventy-eight works of fiction to four major New York Publishing houses. She holds a bachelor's degree in nursing from Texas Christian University and a certificate in forensic nursing from Kaplan University. She is a member of the International Association of Forensic Nurses.
A popular writing instructor, Lori is a two time RITA finalist and has four times been nominated for Romantic Times Reviewer's Choice Award. She's won the Colorado Award of Excellence, the Wisconsin Write Touch Award, The Golden Quill, the Lories, and The More than Magic. Her books have been translated into 27 languages and excerpted in Cosmopolitan, Redbook, Complete Woman, and Quick and Simple magazines. She lives in Texas with her husband, Bill, and her two New American Shepherds.
Author Links
http://loriwilde.com/
https://www.facebook.com/LoriWildeBooks
https://twitter.com/loriwilde
https://www.pinterest.com/loriwilde/