Today it is my pleasure to Welcome romance author
Tracey Livesay
to HJ!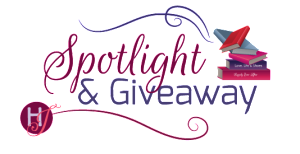 Tracey Livesay makes her Avon Impulse debut with a sparkling and sexy novel about a woman who will do anything to fulfill her dreams… but discovers that even the best laid plans can fail when love gets in the way.

Hi Sara. I'm thrilled to be here to talk about my newest release, Love On My Mind. You've been so supportive of my previous books… and me! ☺

Please summarize the book for the readers here: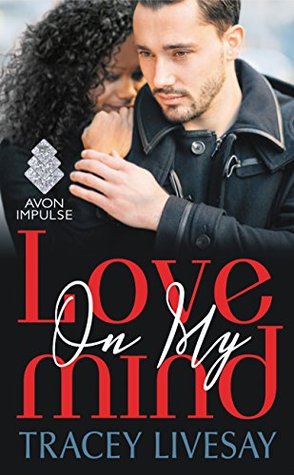 I LOVE this book. Love On My Mind is about Adam, a reclusive tech genius whose distrust of the press is about to destroy his company's newest device. A twist of fate brings Chelsea, a beautiful PR specialist, to the door of his mountain retreat and he ends up hiring her to help him with his image, unaware his company had already hired her for this particular mission.

Please share the opening lines of this book:
Chelsea Grant couldn't tear her gaze away from the train wreck on the screen.
She followed press conferences like most Americans followed sports. The spectacle thrilled her, watching speakers deftly deflect questions, state narrow political positions, or, in rare instances, exhibit honest emotions.
Please share a few Fun facts about this book…
My husband wrote me this incredible love letter when we'd first started dating in law school. It was so unique—he quoted a famous mathematician and philosopher—but if you knew him, it was totally in his character. I kept that letter for twenty years. I used it (with hubby's permission, of course) as the basis for Adam's declaration of love to Chelsea.
While watching the final season of America's Next Top Model, the last two models ended up being the perfect inspiration for Adam and Chelsea. Their names are Nyle DiMarco and Mama Adjei.
After writing this book, I feel a connection to tech events, especially Apple's. I watched so many unveilings before I started writing Love On My Mind and I watch them live if they stream them. I've spent a year with Adam; he's become real to me. I almost expect to see him walk on the stage! ☺
Please tell us a little about the characters in your book. As you wrote your protagonist was there anything about them that surprised you?


What's really great about this book is that it gave me a chance to play around with the characteristics that define alpha-ness in a hero.
Adam is the CEO of a tech company. He's disciplined, focus. He's a literal genius. He's also extremely sexy; he was named People Magazine's Sexiest Man Alive. He can be intense, so I tried to think of something that would make him approachable, something one wouldn't expect. I made him a sneakerhead. (For those uninitiated, a sneakerhead is a person who collects, trades or admires sneakers as a hobby.)
Chelsea is a driven PR executive. She's great at her job—the youngest to reach her title—and is one job away from making partner. She's not about to let anything or anyone get in her way. She works with actors and athletes, this tech geek should be easy. That's until she meets him in person. LOL
If your book was optioned for a movie, what scene would you use for the audition of the main characters and why?
OMG, if this happened in real life it'd be so exciting!!! I'd have to be there! For the audition I'd use the scene the morning after the storm. It works on many levels: there's the unexpected attraction between them, the secret that Chelsea is hiding and their verbal miscommunication, a key component of their relationship.
Her chin grazed her shoulder as she gazed back at him. "Thanks again for bringing in my bags and supplies."
"They would do no one any good sitting in your car."
"Right." She pressed her hands together and sighed. "It's finally stopped raining. That's a good sign."
"The crews have been working all night clearing away debris from the storm," he said. "You should be able to leave in a few hours."
"Great," she said. Was there a slight tremor in her voice?
With the smoothie reaching his desired consistency, he turned the machine off, leaving a sudden and conspicuous silence. She turned to face him and slid her hands into the back pockets of her jeans. Her breasts pushed against her shirt and his hands clenched into fists on the kitchen counter. He was a rational, intelligent adult male. He was more than capable of corralling his hormones, despite certain physical indices determined to prove him wrong.
"I slept well," she said. "The bedroom was quite comfortable."
A shiver of awareness slid through him. The image of her tangled in his sheets flashed in his mind.
"Mike convinced me to use one of the three extra bedrooms for its intended purpose. I use the others for a workshop and for storage."
"Is Mike your roommate?"
He narrowed his eyes. "I'm a grown man and I'm gainfully employed. I don't need a roommate. No, Mike is my business partner and best friend."
He poured half the smoothie into a tall glass and grabbed a straw.
"Sorry. I didn't mean to offend you. Uh, do you have any coffee?"
He frowned. "I don't drink coffee."
"That's okay, I usually bring my own. There's this incredible coffee shop around the corner from my office and they import their coffee beans from eastern Africa. I'm totally addicted to it but I can't find it anywhere else. So I stock up on it and take it with me whenever I travel." She crossed to his kitchen and stared at his uncluttered counters. "If you tell me where your coffeemaker is, I can take care of everything else."
"I told you, I don't drink coffee."
"I got that," she said slowly, opening a cabinet. "I don't need coffee, just the maker."
"If I don't drink coffee, why would I own a coffeemaker?"
She turned bulging eyes in his direction. "Because sixty-one percent of American adults drink coffee. What do you do when you have visitors?"
"That statistic isn't as staggering as you may have intended," he said, amusement at her aggrieved tone curving his lips. "On the very rare occasions I have guests, I offer them what I have. If they don't want what I offer, they remain thirsty."
What do you want people to take away from reading this book?
Love comes in the most unexpected forms and when we least expect it. That's what makes it so special and wonderful.
What are you currently working on? What other releases do you have planned for 2016?
The second book in this series, Along Came Love, comes out in October and it features Chelsea's sister, India and Adam's best friend, Mike. With one impulsive act, India finds herself arrested in San Francisco and the only person she can call is Mike, the man she hasn't spoken to in months, since she snuck out of his bed after their weekend-long fling!
I'm currently writing the third book in the series, which I'm really excited about. I've enjoyed writing these batches of books.

Thanks for blogging at HJ!
Giveaway:

Print copy of LOVE ON MY MIND by Tracey Livesay
To enter Giveaway: Please complete the Rafflecopter form and Post a comment to this Q:

Adam invents the HPC—Holographic Personal Computer—that allows a person wearing the device to view the computer screen on the air. Like in the movie Minority Report. What cutting edge tech device would you invent if you could?
Excerpt from Love On My Mind:
The camera zoomed out, and hands holding phones with a smaller version of the man's frustrated image filled the screen. Flashes flickered on the periphery, and he rubbed his brow, like Aladdin begging the genie for the power to disappear.
"How does one celebrate being deemed the most desirable man on the planet?" another reporter asked.
"One doesn't." His lips tightened into a white slash on his face.
"Is there a secret scientific formula for dating Victoria's Secret models? Didn't you used to be engaged to one?" A male reporter exchanged knowing looks with the colleagues around him. A smattering of chuckles followed his question.
"Didn't she leave you for another model six weeks before the wedding?"
"So you're single? Who's your type?"
"What's your perfect first date?"
"Can you create a sexbot?"
Questions pelted the poor man. The reporters had found his weakness: his inability or unwillingness to play the game. Now they would try to get a sound bite for their story teaser or a quote to increase their site's click-through rate. The man drove his fingers through his black hair, a move so quick and natural she knew it was a gesture he repeated often. That, and not hair putty, probably explained the spikiness of the dark strands that were longer on the top, shorter on the sides.
"This has nothing to do with my project," he snapped, then scowled at someone off-camera.
Chelsea glanced heavenward, grateful she wasn't the recipient of that withering look.
"Adam, what do you find sexy?"
The reporters didn't intend to give up easily. They circled, like shark to chum.
"This is why you called me away from my home? Do you have any idea what I'm working on? How revolutionary it is? You told me this was important. You neglected to mention I'd be subjected to idiotic questions by reporters from gossip rags." He continued talking to the person off-camera, raising his voice to be heard over the sudden uproar that resulted from his remarks. "I'm done."
He stormed off the stage, his exit allowing Chelsea to see what the bank of microphones had hidden: an enticing bottom half, clad in well-worn jeans. In the wake of his exit, clicks and flashes were the only animation on the screen. A young man leapt onto the platform.
He was dressed in a sleek gray suit, his blond hair perfectly styled, his even, white teeth perfectly bleached. "Thank you all for coming today. Mr. Bennett had to hurry to an important meeting. We'll be taking no further questions." He smiled winningly and headed off, ignoring the torrent of questions.
Across from her, Howard Richter, her immediate supervisor, pressed a button. The image froze on the enormous screen and the lights came up. The blackout curtains whirred along their track, unveiling the unusually rare, smog-free, sun-drenched view of downtown Los Angeles, the famous Hollywood sign a name tag in the distance. Silence blanketed the room.
Chelsea shook her head slightly, as if awakening from a daydream, then stared at the two people who controlled her fate at Beecher & Stowe.
"That was a disaster," she said bluntly.
Excerpt. © Reprinted by permission. All rights reserved.

Book Info:
Successful PR executive Chelsea Grant is one assignment away from making partner at her firm and nothing will stand in her way. Her big break? Turn a reclusive computer genius into a media darling in time for his new product launch. He may have been dubbed the "sexiest geek alive" but he has no patience for the press—and it shows. Piece of cake, right? Only problem is… his company doesn't want him to know they hired her.
After a disastrous product launch two years ago, tech CEO Adam Bennett knows the success of his new device depends on the media's support. When a twist of fate brings the beautiful PR specialist to his door, Adam hires Chelsea to help turn his image around. Their attraction is undeniable and the more time they spend together, the harder it becomes to keep things professional.
But when Adam discovers Chelsea's deception, will she risk everything for her career or is love the real thing on her mind?
Buy Link: https://www.harpercollins.com/9780062497741/love-on-my-mind


Meet the Author:
A former criminal defense attorney, TRACEY LIVESAY finds crafting believable happily ever afters slightly more challenging than protecting our constitutional rights, but she's never regretted following her heart instead of her law degree. She lives in Virginia with her husband-who she met on the very first day of law school–and their three children.
Facebook | Twitter |