Today it is my pleasure to Welcome romance author
Madeline Ash
to HJ!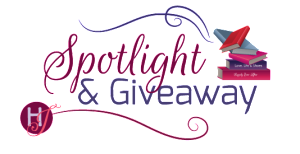 Hi Madeline and welcome to HJ! We're so excited to chat with you about your new release, Love & Other Lies

!

It's a pleasure to be back. Thanks so much for having me.

Please summarize the book for the readers here: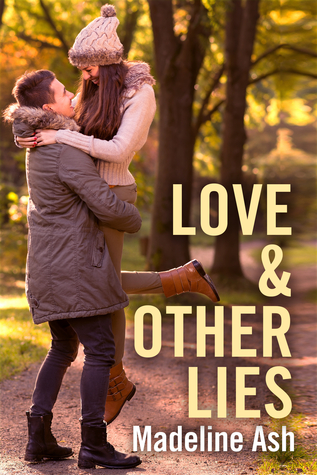 Abby is a reformed compulsive liar, who fears she might lapse into her old ways and hurt those close to her. Rue is an honest, kind man who falls for the selfless woman she is now. It's a romance about redemption, trust, and the power of love.

Please share the opening lines of this book:
She found it alive and terrified, bound in barbed wire.

The fence itself was plain wire, four metal lengths strung horizontally. Harmless, standard – until someone had done a hatchet job on it, weaving in barbed wire like a mangled spider web.
Please share a few Random facts about this book…
The hero, Rue, is younger brother to Dean Thorn, the hero of my previous release, The Playboy's Dark Secret. These were my first books connected through family, which was great fun to write!
The title changed a number of times throughout the writing process. It started with Lying with You (which I still quite like!) and went through Taken by the Liar, The Liar's Second Chance, Deceiving Mr. Right, Lying to Mr. Right, Tell No Lies, Taken by You, Taken In by Mr. Right…finally my editor and I settled on Love & Other Lies!
I listened to I'm Not Calling You a Liar, by Florence and the Machine many times while writing this book. Florence is great at getting the emotions to swell!
Please tell us a little about the characters in your book. As you wrote your protagonist was there anything about them that surprised you?
Rue is a beta hero. He's easy-going and kind-hearted. What surprised me was that he felt this worked against him. He's been told he's "too good" for past girlfriends, and fears he doesn't have enough edge to hold a woman's interest. I loved watching Rue settle into his own skin and heart with Abby by the end.
Abby, as I've mentioned, is a compulsive liar. I had her pretty well planned from the outset, but hadn't expected just how much I'd feel for her situation. Despite her past, she tries so hard to do the right thing now. I find her a surprisingly sympathetic heroine.

What, in your mind, distinguishes this book from other books out there in the same genre?
I haven't read a category romance that deals with compulsive lying. (Not to say they aren't out there, I just haven't read one!) As a reader, I find unusual conflicts intriguing, and hope others feel that way about Love & Other Lies.
The First kiss…
Took place due to this advice from Rue's alpha older brother:
'Kiss her when you want to. When you know she wants you to. But don't ask. Just do it.'

'That sounds—'

'Presumptuous,' his brother supplied. 'Be presumptuous.'
Did any scene have you crying or laughing (or blushing) while writing it?
All three, actually! But I smiled a lot while writing the dialogue between Rue and sub-character Elsie. She's elderly, blunt, and was great fun to write.
Elsie arrived as he marked the property line, referring to the blueprints she'd given him the day before. She carried a plate of lamingtons and a cup of tea.

'This isn't part of the deal,' he said, even as he accepted the mug.

'Nonsense.' She extended the plate. The coconut-covered sponge cakes were each as fat as his fist.

Rue eyed her. 'They look homemade.'

'They had better.'

'I don't want you baking for me.'

'Young man, I don't care what you want.' The plate nudged him in the chest and with a grin, he relented.
If your book was optioned for a movie, what scene would you use for the audition of the main characters?
I'd like to test the chemistry between them, with a scene like this:
He shifted his weight, moving closer. Abby pressed backwards, the edge of the bench cutting against her behind even as she wished he would hold her like he had that first night, chest hot and naked beneath her cheek. With her ear against him, she'd heard the shake of his breath, the leap of his pulse. She knew his reaction would be no different now. He had a gentle kind of charisma, not the kind of appeal that made a woman question her good sense at being attracted to such a man. With Rue's sparkling eyes and easy manner, her attraction made perfect sense.

But she couldn't.

'Do you feel guilty about moving on?' His voice was soft, deep.

No, because she wasn't going to move on. No relationships meant no one to hurt. 'No. But maybe I prefer being single.'

His forehead creased as he watched her. 'Do you?'

It was smarter for her to be single. Safer. But did she prefer it? She'd prefer to have never told a lie in her life. 'No,' she said, lowering her face. Damn it.

'Do you want to move on with me?'

Yes. But it wasn't as simple as what she wanted. 'Don't make me answer that.'

So he didn't. 'Are you attracted to me?'

Abby bit her tongue. Not answering that either.

Moving closer, the warmth of Rue's ankles pressed against hers. He brought his chest closer, his hips, and the air seemed to thicken around her, a sultry push that had nothing to do with humidity. 'Can you feel this?' His voice was rough. 'Or is it just me?'
If you could have given your characters one piece of advice before the opening pages of the book, what would it be and why?
Abby: Allow the past to be the past and judge yourself by who you are now
Rue: Don't change a thing (you sexy sweetheart!)

What are you currently working on? What other releases so you have planned for 2015?
I have a novella out with Tule Publishing in a few days, actually, called The Playboy. It's a fun, summery contemporary romance set in hot and sunny Byron Bay, Australia. As for what I'm working on right now – another novella!

Thanks for blogging at HJ!
Giveaway:

A digital copy of Love & Other Lies
To enter Giveaway: Please complete the Rafflecopter form and Post a comment to this Q:

I'd love to know what you think about lying. Do you think it's morally wrong in any situation, or can there be times where it's okay to lie?
Excerpt
I've decided to share the opening scene of Chapter One. Rue isn't in it, but he's not far off…

She found it alive and terrified, bound in barbed wire.

The fence itself was plain wire, four metal lengths strung horizontally. Harmless, standard – until someone had done a hatchet job on it, weaving in barbed wire like a mangled spider web. The kind of job Abby Benson cursed, because surprise, surprise, the rusting web had caught prey.

She'd almost missed it. Weary after a day at the clinic, she'd pulled into the empty driveway, searching for a dog supposedly left behind when its owner skipped town. The idea repulsed her – a rumour given too much breath – but she'd promised to check to calm the concerns.

'Come here! Come on!' she'd called, as she'd stepped onto the gravel.

No animal appeared. Yawning, Abby had moved away from her four-wheel drive and called again. She'd waited, listening for a bark or the pounding of paws. Here on the north side of Belgulla, the properties stretched down from the hills towards the valley, sloping acres lush with grass and trees and dairy cows. Insects rioted against the grey evening sky. The air vibrated with cicada song, rich with the tang of eucalypts and the slight push of humidity. She'd called a third time, in case the dog was down the back, and slapped a mosquito on her arm. Her next exhale had been more of a sigh. No dog to be found. Time for a shower, risotto for one and a cryptic crossword. She'd turned back to her car, muttering, 'As if anyone would leave—'

A soft whine pierced the air and unease had slung a rope around her neck. She'd scanned the fibro bungalow, the vacant carport, then further out to the surrounding gum trees, her eyes skimming over a dark, indistinct shape in the fence line. She'd looked away and then back again, gasping as the rope hissed tight.

Her eyes had been slow to focus in the darkening light. The shape became a jumble of limbs, shadowed like a spider curled over a kill. But bigger, as big as her torso, and as she'd stared, those limbs came together with horrific clarity.

A dog. Suspended in a mass of wire, two front legs and one back tangled together, its body hanging at an unnatural angle. All its weight was balanced on one spindly back leg, trembling with fatigue.

Now, the dog stared at her with wild eyes.

Abby sprinted, her pulse sped so fast she felt ill and adrenaline rushed into her veins. Her knees grazed on the coarse earth as she beside the dog. It moved, growling, whining, struggling, the wires digging deeper and she said 'Shh,' over and over as she navigated through the tangle to support its ribcage, easing the weight off its leg.

'There.' Her eyes stung as the dog relaxed against her. Its heart pounded, hysterical, into her palms. 'I've got you. Calm down. I've got you.'

It whined again, a thin sound. Only then did she see the wire under its throat, a barb too close to its artery. Her support had tipped its weight forwards.

'God.' A rock sliced her knee as she inched towards the animal's head, sweat cold on her skin. 'Shit.' She shifted her hold of its chest, moving one hand under its jaw to keep it raised. 'I'm so sorry.' Her fingers became sticky with blood, but not thick with it. The dog's throat was badly scratched, not pierced.

She exhaled heavily. Inhaled. Exhaled. The cicadas sang on – just another warm night in mid-north New South Wales.

'All right,' she managed to say. Every muscle in her body was tense, alert. Poised for action, with nothing to do but hold on.

The dog growled, terrified.

'Shush.' Not quite a stern tone. She glanced down its stomach and said, 'Calm down, boy. I've got you.'

She almost promised to get him out, but feared it would be a lie.

The air reeked of urine and his panting breath. He looked young but full grown, a Deerhound cross or a kind of Lurcher, with his wiry grey hair and skinny frame. The whites of his eyes glowed at her in the fading light. He stayed quiet. Still. He waited.

Abby waited too, panic pinching her airways.

She had no wire cutters, no mobile phone within reach. Only one neighbouring home near enough to help, but with an elderly resident who was too hard of hearing to heed her shouts.

She was stuck holding a dog she couldn't rescue.

The sun finished setting. Her muscles worked up to a scalding burn, but she didn't let go. Her arms were stronger than the dog's back leg. Not by much, but stronger was stronger.

Only once did she attempt to get her phone from the car. The dog howled as she released his weight, but it would only be for a moment, she thought, turning her back to run. His pants rose to squeaks as he struggled, desperate to follow, not to be left behind again, and Abby flung back around, picturing the barb against his throat, ripping at the skin and cutting into his artery.

What good was a phone if he bled to death before help could come?

So she calmed him again and held his ribcage and his neck and he sighed and growled. 'Good boy,' she cooed, pretending she wasn't stuck and frightened and wishing for the first time in a year and a half that she had someone at home who would notice her absence.

How long would it take before his panic gave way to exhaustion? She could grab her phone then, knowing he wouldn't struggle, but all his weight would be on the wires. The one at his neck. She battled against the image, alarmed, her thoughts buzzing like static and just as jumbled. If this went sour, hindsight would kill her.

'Good boy,' she whispered.

The dog's tail gave a single, feeble wag.

'I won't leave you.' The sky darkened and the first stars sparkled through the branches overhead. 'I promise.'
Book Info:
Small town vet Abby Benson has fled to the country to put her shameful past behind her. She's just beginning to find her feet again when handsome stranger, Rue Thorn, arrives in town and begins to stir things up. Rue is gorgeous, kind and thoughtful and the two share an instant attraction. But convinced he'll despise her if he learns about her history, Abby reluctantly keeps him at arms length.
Determined to win Abby over, Rue tries to reshape himself as the sort of guy he thinks she might be interested in. And for a while it seems his act is working. But when he finds out that Abby has been lying to him, it isn't long before everything start to unravel …
A moving story of trust, forgiveness and the power of love from the author of Uncovered by Love and The Playboy's Dark Secret.

Book Links:

Meet the Author: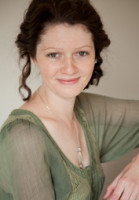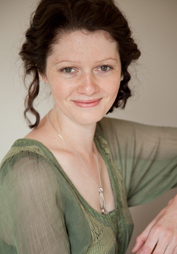 Madeline has always lived in Melbourne. She is emotionally allergic to spontaneity, and yet doesn't mind the weather that drags her into rain when she's planned for sunshine. She likes to call this her wild side.
She's a Virgo, vegetarian, and once had a romantic suspense-style dream in which the hero was a shredded lettuce sandwich and the villain was a cherry tomato. The tomato got away. She took the dream as a sign that she'd better stick to writing contemporary romance.
Her stories have spunky heroines, strong heroes, and as much dialogue as she can cram in. As for why she writes romance, she's in a long-term relationship with the genre and writing such stories makes it happy.
Website | Facebook | Twitter |