Today it is my pleasure to Welcome author
Meghan Quinn and Sara Ney
to HJ!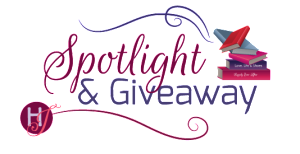 Hi Meghan and Sara and welcome to HJ! We're so excited to chat with you about your new release, Love Sincerely Yours!
Please summarize the book for the readers here: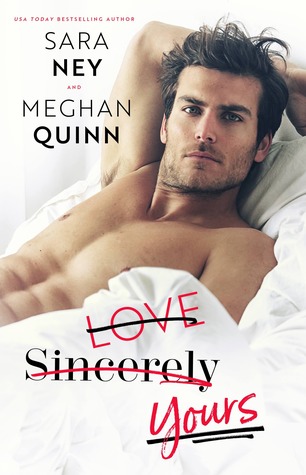 It's an office romance. Peyton has a huge crush on her tyrant of a boss. She goes out for drinks with friends on her birthday and while wasted she admits her crush. Her friend in IT makes an anonymous email for her and she drunkenly emails the boss telling him how much she wants to bang him.
At first, the boss is disgusted by the emails, but then slowly finds himself going down the rabbit hole.

Please share the opening lines of this book:
Prologue:
Vivian, via text: God, why is he such an asshole?
Kimberly: Don't you think the better question is, "Poor George, why is he never prepared?"
Peyton: George spends more time at the latte machine than his computer. That's why. And look how jolly he is. Like a cute little Santa Claus . . .

Ch 1:
Why the fuck is she staring at me like that? She hasn't said a goddamn word in— I look at my watch— three minutes. Allowing the seconds to tick by despite her discomfort, or possibly because of it, I let the silence stretch in front of us unpleasantly long.
Please share a few Fun facts about this book…
We didn't set off to write a Romantic Comedy, but it turned into one (by accident)
We went to New York to research the locations, and spent some time writing the book in the Rose Rome of the NYC Library
We had so many wardrobe malfunctions, we completely lost count.
Please tell us a little about the characters in your book. As you wrote your protagonist was there anything about them that surprised you?
Rome—our "hero"—is reluctant to fall in love. He came out harder and less amusing than I think we planned, and he really is an asshole. The consummate "Boss," and we can't help rooting for him because he OBVIOUSLY needs to find love. Only a woman like our Peyton can crack his hard exterior; she's his opposite in every way—a bit nutty, funny, and easy going.
If your book was optioned for a movie, what scene would you use for the audition of the main characters and why?
The scene where she is called into his office at the beginning and he is sizing her up. She's dressed professionally and it annoys him, but he's attracted to her. Which also annoys him….dang this guy has issues!
What do you want people to take away from reading this book?
We want people to breeze through it without having to think too hard; it's a fun, fast paced read that is PERFECT for a weekend where you just want to curl up with a book. The weather couldn't be better for a book like Love Sincerely Yours!
What are you currently working on? What other releases do you have planned?
Sara is finishing up "Jock Rule; a Jock Hard Novel", with a tentative release in early December, and Meghan is working on a January release titled, "How to Date Your Best Friends Sister."

Thanks for blogging at HJ!
Giveaway:

eBook of LOVE SINCERELY YOURS by Meghan Quinn and Sara Ney
To enter Giveaway: Please complete the Rafflecopter form and

Leave a comment with your thoughts on the book…
Excerpt from Love Sincerely Yours:
So glad she can be nonchalant. "You just cannot help needling me, can you?"
"Needling you? What are you, seventy?" She's laughing at me. "No, I'm not needling you—obviously not." She taps her chin. "You're adorable when you get yourself worked up into a snit."
A snit.
What the fuck.
No. I do not get myself worked up into snits; I'm commanding and in control of my impulses—unlike some people, apparently.
"I like it," Peyton adds, crossing her arms.
"You need to stop."
"Does it make you uncomfortable when I'm honest?"
"No. I prefer when people lie." I haven't rolled my eyes this hard since I was thirteen years old.
"Well, if it's opposite day, I love that I'm not working for you anymore, and I'm glad I never get to see your grumpy face again."
Wait. Huh?
I have no idea what to fucking say; but she's in my face, staring expectantly—and so is everyone else.
Through my clenched teeth, I say, "People are watching."
She tilts her head. Smiles. "They are."
"You should probably go back to your party."
I've said nothing that I came down to this floor to say—that she quit and doesn't deserve a fucking farewell party. That she's unprofessional—well, okay. That part I did say—that her blue dress makes her look smoking hot to the point of distraction.
Excerpt. © Reprinted by permission. All rights reserved.


Book Info:
Dear Mister…**strike out** no, too formal.
Hey there sweet cheeks *strike out* no, too forward.
To whom it may concern,
Full disclosure; before we move forward with this email, I would like it to be known that I have consumed an adequate amount of alcoholic beverages to intoxicate myself tonight. Three margaritas, two shots, and one beer—because it was free.
I think it's important to be open and honest with your co-workers, don't you?
So here I am, being honest. Drunk but honest. Or just drunk with lust? You decide.
I like you so much it's clouding my judgment and making me do things I never would sober. Like write this letter.
I have a hopeless, foolish, schoolgirl crush on you when you are the last person on earth I should be falling for. Did you know people around the office call you a sadist? An egomaniac. An insensitive, arrogant prick. Your bark is worse then your bite, and you don't scare me. The fact is, I'd love that bite of yours to nip at my bare skin while we're both wearing nothing but sheets.
For once I want you to look at me as more than one of your employees.
And as long as we're being honest, that navy blue suit you wear? With the crisp white shirt? It really makes me want to loosen your tie and show you who's boss.
Love,
Sincerely,
Yours.
Book Links: Amazon | B&N | iTunes |


Meet the Author Sara Ney:
Sara Ney is the USA Today Bestselling Author of the How to Date a Douchebag series, and is best known for her sexy, laugh-out-loud New Adult romances. Among her favorite vices, she includes: iced latte's, historical architecture and well-placed sarcasm. She lives colorfully, collects vintage books, art, loves flea markets, and fancies herself British.
She lives with her husband, children, and her ridiculously large dog.
Connect: Facebook | Twitter | Instagram |

Meet the Author Meghan Quinn:
Born in New York and raised in Southern California, Meghan has grown into a sassy, peanut butter eating, blonde haired swearing, animal hoarding lady. She is known to bust out and dance if "It's Raining Men" starts beating through the air and heaven forbid you get a margarita in her, protect your legs because they may be humped.
Once she started commuting for an hour and twenty minutes every day to work for three years, she began to have conversations play in her head, real life, deep male voices and dainty lady coos kind of conversations. Perturbed and confused, she decided to either see a therapist about the hot and steamy voices running through her head or start writing them down. She decided to go with the cheaper option and started writing… enter her first novel, Caught Looking.
Now you can find the spicy, most definitely on the border of lunacy, kind of crazy lady residing in Colorado with the love of her life and her five, furry four legged children, hiking a trail or hiding behind shelves at grocery stores, wondering what kind of lube the nervous stranger will bring home to his wife. Oh and she loves a good boob squeeze!
Connect: Facebook | Follow on Goodreads | Website | Amazon Author Page | Instagram | Follow on BookBub