Today it is my pleasure to Welcome author
Susan Fox
to HJ!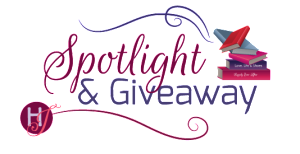 Hi Susan and welcome to HJ! We're so excited to chat with you about your new release, Love Somebody Like You!

Thank you to Harlequin Junkie for this Spotlight and thank you to everyone who comes to visit with me today. I know everyone's time is precious, so I really appreciate it.

Please summarize the book a la Twitter style for the readers here: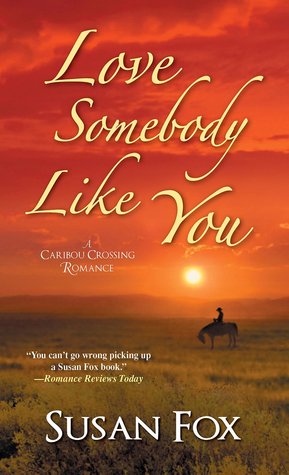 Sexy cowboy Ben Traynor, a friend from Sally Ryland's past, is the perfect man to help the young widow heal after an abusive marriage.

Please share the opening lines of this book:
Sally Ryland squeezed her eyes shut and opened them again, but the numbers on her computer screen didn't change. The mortgage payment would come out of Ryland Riding's bank account today, the feed bill was a month overdue, and her quarterly insurance premium came due in two weeks. She loved this place with all her heart, but most of the time she was treading water, desperately trying to keep the whole operation afloat.

If the bank foreclosed on this property, not only would her business go down the drain, but she'd be homeless. She'd lose her personal piece of heaven, not to mention her beloved horses and flock of chickens.
Please share a few Fun facts about this book…
The heroine is a former barrel racing champion.
The book's title is taken from Keith Urban's song, "Somebody Like You."
The hero is a rodeo cowboy who has fractured his left shoulder. A year after I wrote this manuscript, I broke my own left shoulder (a worse break) and needed surgery.
As part of my research on Ben's career as a saddle bronc rider and team roping "heeler" (the cowboy who ropes the steer's hind legs after his partner ropes the head or horns) I spent a fun afternoon attending a local rodeo.
Country music provides background to many of the scenes in the book. You can find a song list in the "Behind the Scenes" notes on my website: http://www.susanlyons.ca/books/love_somebody_like_you_info.php
What first attracts your Hero to the Heroine and vice versa?
Because it's a reunion story, they have a past. Back then, Sally was a champion and Ben was a somewhat younger up-and-comer. All the guys were attracted to Sally, and he was no exception. She never got serious about any of the cowboys, and she thought Ben was too young for her and too cocky, yet she had to admit that there was something about him that drew her.
When they meet seven years later, Ben is expecting an older version of the same spunky, sassy woman. Instead he finds a subdued, wary, stressed-out woman—fiercely independent, yet with a vulnerability she can't quite hide. He's as physically attracted as he ever was, but now there's a deeper dimension to his feelings: he wants to help her, protect her, take care of her. Sally sees the same handsome, sexy cowboy, but he's way more mature. After her abusive marriage, she can't believe she would ever trust another man, but Ben is persistent, thoughtful, and he can even draw an occasional smile for her. When he, recovering from a rodeo injury, insists on sticking around to help her, she can't find it in her heart to send him away.

Using just 5 words, how would you describe Hero and Heroine's love affair?
Tender. Healing. Passionate. Patient. Sensual.

The First Kiss…
The song ended and, still within the circle of Ben's arms, she looked up at him. She owed everything to this man. The one gazing down at her with warm eyes, eyes that held affection and—her breath caught—desire.

Her body tightened in response, every cell tingling with awareness. With an instinctive craving for his touch. And yet she'd learned to be scared of touch. Learned that a caress could so easily do a one eighty and become a blow.

His head lowered.

She tensed. She wanted him to kiss her, yet memories of being hurt made her afraid.

As Ben's lips touched her forehead, she kept utterly still. He held her loosely; she could pull away if she chose to. Yet she didn't. She waited and, as his soft lips lingered against her skin, she slowly relaxed and enjoyed the sensation, gentle and warm as the kiss of the sun. She closed her eyes and tilted her head up to him.

He kissed the space between her eyebrows, the tip of her nose.

Her breath quickened and her lips parted slightly to let air in and out.

His lips touched hers, feather-light. Not pressing, just resting there as she breathed against him. Did she want more? Could she handle more?

Before she could decide, his mouth left hers and he was stepping away from her with a sigh of regret. "Night, Sally. It was a fine one."

And he was gone, leaving her with her lips still open a crack, unable to find the right words. Maybe there were no words for how wonderful this felt.
Without revealing too much, what is your favorite scene in the book?
It comes before the first kiss and I think of it as the spilled-wine scene. Sally's been hanging onto the secret of her abusive marriage, though Ben has slowly been winning her trust. Then she drops a bottle of red wine and breaks two wineglasses, an act that would have brought a violent reaction from her husband. Ben of course reacts differently, which helps Sally believe that he truly is a different kind of man. Here's a snippet.
"Sally, you need to stop keeping secrets. They're hurting you. Tell me. Let me help."

Tears welled in her eyes. She choked back a sob.

He took off the inhibiting sling and cautiously reached out to capture a tear that had overflowed. She tensed. He put his good arm around her and eased her stiff body closer to his own. "Let it go, Sally. Let go of the fear, the secrets. You're safe with me."

"I don't cry." She spoke so low he could barely hear. "When I cried, he hit me."

It took all of Ben's willpower to keep his body from clenching with anger. "Cry all you need to, sweetheart," he whispered. Not that he liked to see a woman cry, but she had a lot of tears and pain bottled up that needed to come out before she could begin to heal. "I'm never going to hit you."

A shudder wrenched her body, as if something was letting go. Releasing, or maybe breaking. She made a choky, hiccupping sound. And then she clung to him, her arms tight around his back, her head on his chest, sobbing.

"Let it out, Sally. Let it all out." He wrapped his arms around her and stroked slow circles on her back.
If your book was optioned for a movie, what scene would be absolutely crucial to include?
Oh, so many of them! But here's one I love. The first time they have sex, they're in her bedroom. He only brought one condom. After, she wants more love-making. It's pouring rain and Ben's box of condoms is outside in his rodeo trailer. He runs out, stark naked, to get the box, and on his way stubs his toe against a rock. Here's what happens next:
By the time he made it up the back steps, she was on the deck. Out in the rain, still naked, she raised her arms and shimmied in a sensual dance. Like a woman under a tropical waterfall, not in a cool, Cariboo rainstorm. When he came up to her, she stopped dancing and grinned. "That was about the funniest sight I've ever seen, you naked in the rain, hopping around and cussing, hanging on to a box of condoms. I'm never going to forget it."

He brushed wet curls back from her forehead even as more raindrops landed on her skin. "You dancing naked in the rain was about the prettiest sight I've ever seen, and you can bet I'll never forget it." He circled his arms around her and moved close so the fronts of their bodies touched. Cool, rain-washed flesh quickly heated with the contact. "In fact, I'm never gonna forget a minute of tonight."

"Me either." She stared up at him, blinking against the rain. The outside light showed him that all traces of laughter had gone from her face. "Ben, you've made me whole."

His heart melted, but before he could speak she went on. "I promise I will never let anyone break me again."
Readers should read this book …
They should read it if they enjoy emotional, heart-warming, occasionally heart-wrenching, occasionally humorous contemporary romance. Sally's journey isn't an easy one, but Ben is the perfect man for her. And yes, of course they have a happy ending!
What are you currently working on? What other releases do you have planned for 2015?
I have two more Caribou Crossing Romances coming up. "Ring of Fire" (June 2016) pairs a single-parent female fire chief with a physically and emotionally wounded soldier. "Holiday in Your Heart" (October 2016) is Christmas-themed, featuring a lost soul hero seeking redemption and a vivacious heroine whose strongest desire in life is to have a baby. As with "Love Somebody Like You," one of the themes of each book is the healing power of love.
Thanks for blogging at HJ!
Giveaway:

I'm giving away two autographed copies of "Love Somebody Like You" to readers who comment on this post. The giveaway is open internationally.
To enter Giveaway: Please complete the Rafflecopter form and Post a comment to this Q:

As a reader and writer of contemporary romance, I'd love to know what kind of stories most appeal to other readers of contemporary romance. My favorites are emotional stories where characters have significant issues to deal with. What themes, types of characters, settings, and story lines do you prefer? And if you have a favorite book to recommend, I'm sure we'd all love to hear about it!
Excerpt from Love Somebody Like You:
Here's the background to this scene. Sally's husband Pete managed, insidiously, to isolate her from her family and friends. He led her to believe that her parents had cut all ties, mad at her for marrying Pete and moving away. This scene takes place the morning after Sally has spoken on the phone to her parents—for the first time in six years. It's also the morning after the "first kiss" scene.
Ben, at work in the barn, kept glancing at his watch. Usually, Sally was here by now. Had he offended her—or even worse, scared her—with that kiss last night?

When she finally appeared, her eyes were puffy and red. Damn. "You've been crying," he said gruffly. "If I did something to upset you—"

"No!" She shook her head, her tossing curls bright in the barn's dim lighting. "No, not at all. I called my parents and it got pretty emotional."

He peeled off his work gloves and caught her hand. "Oh, man, was it bad?"

Another head-shake, less vigorous. "No, it was really good. I told them everything. They forgave me, said they understood." Her lips twitched. "They both wanted to kill Pete."

"They can get in line behind me."

"I think they're going to come out for a visit."

"They'll be proud of what you've built for yourself here."

"You think?"

"This is damned impressive." It impressed the hell out of him. Made him very aware of how little he'd accomplished at going-on thirty. What did a bunch of trophy buckles and a few thousand dollars in a savings account count for compared to what Sally had achieved?

"It's strange to think that I wouldn't have all of this but for Pete. I think in his own way he did love me and want a good life for us. But he was . . ."

"Twisted. And an asshole."

"Yes." She smiled and freed her hand from his.

"I need to know something. Is it okay that I kissed you last night?"

Her eyes widened, then she blinked slowly, lashes fanning down, staying there for a couple of beats before they rose again. Something knowing and female touched the corners of her mouth. "You call that a kiss, cowboy?"

It was his turn to be surprised. He gulped, but quickly recovered. "I can do way better than that, ma'am," he drawled. "If you give me a second chance."

She gazed into his eyes, not blinking now or looking embarrassed. "I just might do that."

Heat surged through him, making his heart thud and tightening his groin. "Sally, I like you and I want you. You know I'll only be around for a little while. But while I am, I want whatever you're willing to give me. You get to set the boundaries. Always. Tell me what they are, and I'll never overstep."

"I believe you. Right now, the boundaries are a moving target. Let's take it one step at a time and see where we go."
Excerpts. © Reprinted by permission. All rights reserved.

Book Info:
With its breathtaking terrain and welcoming people, the Western town of Caribou Crossing is the perfect place for a heart to heal, and for love to blossom once more…
Since the death of her husband three years ago, young widow Sally Ryland has kept to herself and focused on her struggling business, Ryland Riding. Folks assume she's still grieving, because Sally has never shared the truth about her abusive marriage, or the trust issues that remain. But when a sexy rodeo rider from her past turns up for a visit, he's a reminder of the feisty woman she once was—and maybe still could be…
Ben Traynor was always attracted to Sally, but he didn't move fast enough. Now what Sally needs is patience and gentleness. With an injury keeping him from his next rodeo, Ben has the perfect excuse to stick around and help with her chores—and her healing. And as Sally finds the courage to face her demons and open her heart again, she'll have to decide if what she has with Ben is more than safety, gratitude, and short-term passion, but a forever love…
Book Links:

Meet the Author: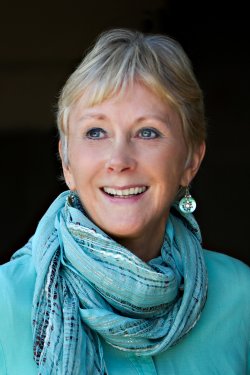 International bestselling author Susan Fox, who also writes as Savanna Fox and Susan Lyons, writes "emotionally compelling, sexy contemporary romance" (Publishers Weekly). She's multi-published in short stories, novellas, and novels. Her books have won numerous awards and have been translated into French, Italian, Portuguese, Spanish, and German. Many are available as audio books.
Susan is a Pacific Northwester with homes in Victoria and Vancouver, British Columbia. She has degrees in law and psychology, and has had a variety of careers, including perennial student, computer consultant, and legal editor. Fiction writer is by far her favorite, giving her an outlet to demonstrate her belief in the power of love, friendship, and a sense of humor.
Website | Facebook | Twitter |