Today it is my pleasure to Welcome author
Melinda Curtis
to HJ!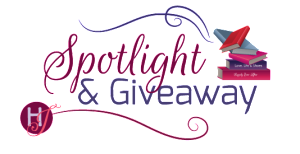 Hi Melinda and welcome to HJ! We're so excited to chat with you about your new release, Love, Special Delivery

!


Hello, HJ Readers!

Please summarize the book for the readers here: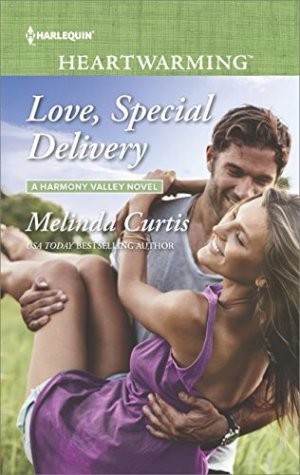 In the 9th installment of the popular small town Harmony Valley series, firefighter Ben finds postmaster Mandy a bit suspicious. Wherever there's a fire, there's Mandy. Ben is also the guardian for his friend's little girl, who's on a mission to rescue every stray raccoon and snake in Harmony Valley.

What's your favorite line(s) from the book?:
I particularly enjoyed how Ben pushed Mandy's buttons. He's a button-up fireman coming to a town that hasn't had firemen (or many fire inspections) in years. He feels as if he has nothing to smile about and Mandy uses her smile as a shield.
"…if you aren't concerned about your own well-being, what about your employees?"
And there it was—her true expression. A smile so artless and wide it made Ben wonder what her laugh would sound like. "If there was a fire, that rat Riley can burn."
Ben exchanged a look with Dad that he hoped said, Give her a citation. Please.
"That was a joke." Mandy suddenly turned serious, not serious enough for her smile to be wiped off the face of the earth, but serious nonetheless. "Riley isn't technically a rat. I mean, he has four legs and a tail, sure. But he's a raccoon."
When you sat down to start this book, what was the biggest challenge you faced? What were you most excited about?
First off, I love writing Harmony Valley stories because there are characters over the age of 60 and (much like my parents) they are "characters". It's great that Harlequin lets me write the quirk.
The biggest challenge was learning how to start fires and put them out. I did visit with my brother-in-law, who is a fireman in Las Vegas. Their lingo and rules make my eyes cross.
Please tell us a little about the characters in your book. As you wrote your protagonist was there anything about them that surprised you?
Mandy's smile surprised me. I was writing a scene with her and Ben, and suddenly Ben was annoyed that she had anything to smile about, and she was smiling as if her life depended upon it. I love when something magic appears.
What have you learned about your own writing process/you as an author while writing this book?
I wrote this book after my dad and mother-in-law died. I'm a firm believer that writing is like dieting. You don't get stuck, you try new things. I tried a lot of new writing methods to get this one done on time.

The First kiss…
In this first kiss scene, Ben accidentally compares their first kiss to being lip-bombed by a girl in middle school with disastrous results:
Ben felt the momentum as if he was riding a roller coaster for the first time. He was losing his balance. He was free-falling. He rested his thumb on her lips to steady himself. Or maybe to reassure himself this wasn't a dream. She was in his arms.
"Ben?" Mandy whispered against his thumb, sounding unsure.
Ben was suddenly very sure. That he wanted to get to know her better. That he wanted to take her to dinner. That he—
Ben closed the distance between them and pressed his lips to hers, letting the glider add to the momentum of the moment—the kiss, the discovery, the knowing that this was right. His hands moved to the curve of her neck and the strength of her shoulder. Her skin was soft. And she tasted of salsa, and something he couldn't quite name, not with the glider making his stomach do flip-flops and his brain short-circuited by the unexpected rightness of this kiss.
This kiss…It was a first. His first kiss on a glider. His first kiss in Harmony Valley. The first time he'd kissed Mandy. It felt the way a first kiss should be.
He drew back and stared into her dark eyes, into her unsmiling face. "Lori Caldwell who?"
Mandy flopped back in the corner of the glider as if she couldn't get away from him fast enough. She opened her mouth to speak, but Olivia beat her to it.
"I probably wasn't supposed to witness that." She opened the slider screen door, and Mandy fled through it, sending the glider on a crazier ride than that kiss. "And Ben, note to self," Olivia continued. "The first words out of your mouth after kissing a girl shouldn't be the name of some other girl." She shut the slider and locked it.
Did any scene have you crying or laughing (or blushing) while writing it?
I really enjoy writing reversals, like this exchange between Ben and his firefighting dad.
"I'm just trying to figure her out," Ben said.
"I'd say that sounds less like suspicion and more like attraction." Dad tried to chuckle, choked, and looked out the window instead.
"Listen to yourself. Is it any wonder you need someone to watch your back?"
Dad sat up and put both hands on the window. "Slow down."
"I want to keep my eye on her," Ben said. "Purely for reasons associated with fire." Why didn't his words sound convincing?
"No, I mean literally. Slow down."
"I'm only going thirty-five." They had the country road to themselves, and the trees were far enough back from the pavement that the engine was clear of branches.
"Stop!" Dad twisted in his seat to look behind them.
If your book was optioned for a movie, what scene would you use for the audition of the main characters?
I'd love to see them do the first meet scene (which involves a fire).
"FIRE. THAT'S A FIRE," Mandy said in disbelief at the same time the seriously hunky fireman demanded, "Where's the fire extinguisher?"

Readers should read this book….
If they want a heartwarming story with some laughter and some tears.

What are you currently working on? What are your up-coming releases?
I'm currently revising the next Harmony Valley book: Support Your Local Sheriff. I just finished A Kiss is Just a Kiss, which is a romantic comedy novella in my popular Bridesmaid series.
Thanks for blogging at HJ!
Giveaway:

One lucky commenter will receive a free e-copy of any of the previous Harmony Valley books (not Love, Special Delivery).
To enter Giveaway: Please complete the Rafflecopter form and Post a comment to this Q:

My heroine is the postmaster in her small town, which means she has to deliver mail and often interacts with residents. On one recent round of deliveries, she received brownies and a bottle of water. Have you ever had a favorite mail carrier? One you enjoyed chatting with or gave gifts to?
Excerpt from Love, Special Delivery:
"You're always smiling," Ben said, awe in his voice. "How do you keep it up?"
"I…" It was easy talking to him in the darkness, easy to overshare. But he'd half thought she was an arsonist! She wanted to give him a generic answer. Instead, she blurted, "It's my only defense."
"You're incredibly honest."
"I'm not. I just…I have very little to hide." Only her feelings and her debt and the fact that she'd lied to Olivia about her inheritance and the reason their mother stayed away.
"I doubt that. Everyone has layers." His head bent toward hers, almost as if he was going to kiss her. And then he pulled back, cocking his head to the side as if offering his ear for a whispered confidence.
The kiss impression was totally the moon's fault.
The moon was waning, appearing to turn half his face away and wink.
Stupid moon.
Excerpts. © Reprinted by permission. All rights reserved.

Book Info:
What we do for family…and love
Third-generation firefighter Captain Ben Libby is sworn to keep Harmony Valley safe. But a recent series of fires points to arson. Not that Ben really suspects Mandy Zapien, who's back in town to reopen the defunct post office—a potential fire hazard.
Turns out Ben and Mandy—she of the incredible smile—have a lot in common. They're both trying to rebuild their lives. Mandy's raising her teenage sister, just as Ben's devoted to his godchild. Though lately, he's started to suspect she's his biological daughter. Amid secrets and family dramas, do Ben and Mandy have what it takes to go the distance together?
Meet the Author: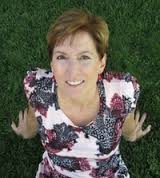 Melinda Curtis is an award-winning USA Today bestseller. She writes sweet romance for Harlequin Heartwarming, sweet romantic comedy novellas, and traditionally sexy contemporary romances. She just released her first book for writers: Frankly, my dear…Creating Unforgettable Characters.
Website | Facebook | Twitter |
Sign up for my mailing list and receive free reads (currently book 1 in the Bridesmaid series and book 5 in my sexy Breaking the Rules series). Sign up here: http://bit.ly/12vucZV