Today it is my pleasure to Welcome author
Samantha Chase
to HJ!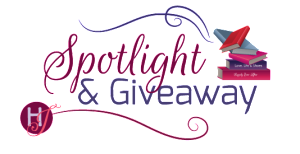 The Shaughnessy Brothers are back in Book #2 in New York Times and USA Today bestselling author Samantha Chase's dazzling new series: Love Walks In!
Fun Facts from Love Walks In:
Hugh and Aubrey end up working together thanks to a wine distributor who Hugh is trying to get a contract with – William Bellows aka Bordeaux Bill. Bordeaux Bill is actually based on the boss of a good friend of mine. He is also a wine distributor and he is loud and obnoxious and has absolutely no filter whatsoever and he LOVES knowing that he is part of this book. He was a little disappointed that he wasn't the hero, but he's come to grips with being the comic relief.
I did a book signing in Myrtle Beach last year and it was my first time visiting there. As we were driving around and doing all of the tourist stuff, I was amazed at how much there was to do and how many things I had never tried before. That made me think of Aubrey – who grew up being very sheltered and now was just starting to come into her own. So I imagined her in a place like Myrtle Beach and tried to think about all of the activities she'd like to try – most were pretty tame but I thought they'd work for a beginner.
Even though I am much older than the characters in Love Walks In, I used a bit of my own cluelessness and some personal experience for the scene where Aubrey meets Hugh's brother Riley – who is a world-famous rock star. He takes it for granted that everyone knows who he is and when he meets Aubrey for the first time and she has no clue that he's famous – that was all me. I've met several famous people who – upon introduction – I had no idea who they were!
In the beginning of the book, Hugh teases Aubrey about her shoe addiction. For me, my shoe addiction is flip-flops. Seriously. I am the Imelda Marcos of flip-flops. You cannot woo me with designer shoes and I totally can't walk in heels. But give me a pair of flip-flops to match every outfit I own and I'm happy.
Back when I was a teen, my sister and I went to the grocery store and someone was giving away puppies. True story. They were black labs and so darn cute! So we picked one and brought him home and our mom promptly told us to take him back. We had already named him – Abercrombie. I don't even remember where that name came from, but we both loved it. Devastated, we had to get back in the car and take him back but I never forgot him. So when you meet Abercrombie in the book, that's who he's based on.
Samantha's Favorite Scene from Love Walks In:
He whispered her name as his head slowly tilted toward her. She heard the pain and plea in his tone. She knew he was battling his own demons, and while this could complicate everything, Aubrey didn't have it in her to care.
A million questions raced through her mind, and yet the only thing to escape her lips was a hushed, "Yes."
Closing the distance between them, Hugh hesitated, his lips hovering above hers, and Aubrey sighed, hoping to encourage him. Her eyes closed, her heart raced, and then he was there, his lips against hers. Softly. Gently. Tentatively. Aubrey was ready to throw caution to the wind and simply crawl into his lap when a sound by the door pulled them apart.
"Hey, big brother! I guess you forgot I was coming."
Aubrey looked at the man in the doorway and then back to Hugh. "Is this… Is he…?"
Hugh nearly growled as he raked a shaky hand through his hair and stood. "Aubrey Burke, I'd like you to meet my younger brother Riley." Hugh had never been more frustrated in his entire life. While he was always happy to see one of his siblings, Riley's timing was the worst.
He'd finally caved. Finally said screw it and took a chance to taste Aubrey's sweet lips, and his brother chose now to show up? Why the hell hadn't he called first?
Hugh introduced them as Riley stepped forward— all six- foot, lean, rock-s tar inch of him— and took one of Aubrey's hands in his and kissed it.
Hugh wanted to kill him.
"It's a pleasure to meet you, Aubrey," Riley said smoothly, a knowing smile on his face.
"It's nice to meet you too," she said shyly before taking her hand back. She looked from Riley to Hugh and back again. "Are you in the resort business too?"
Riley let out a full throaty laugh as he looked at her with disbelief. "Are you serious?"
Aubrey nodded. "Hugh didn't mention what the rest of his siblings did for a living. I was just curious."
Now Hugh looked at her like she was crazy. "Aubrey, don't you know who he is?"
"Of course. He's your brother Riley. Why?"
In an instant, all of the anger left Hugh's body as he started laughing too. He looked over at Riley, who suddenly didn't look quite so cocky. His trademark smirk was gone and in its place was a bit of a pout.
"I…I don't understand," Aubrey said, trying to be heard over Hugh's laughter. "What's so funny?"
"Sweetheart," Hugh began, taking a deep breath to get his laughter under control, "don't you listen to the radio?"
Looking at him as if he were speaking another language, she frowned. "Why? What does that have to do with anything?"
Now it was Riley's turn to step forward. "What kind of music do you listen to, darlin'?"
"Classical. Jazz." She stopped and considered for a moment. "That's it."
And Hugh started laughing all over again.
"I don't see what's so damn funny," Riley snapped.
"Little brother, I do believe we just found the one person in the world who doesn't know who you are!"
"I still don't understand. What do you do, Riley? Are you on the radio? Like a disc jockey or something?"
With a growl of frustration, Riley walked over to the kitchen to grab something to drink, muttering the whole way about how he had a song in the top ten in the country.
Aubrey blushed and looked at Hugh apologetically. "I'm sorry," she said, scrambling to get her files together. "I really should be going. Thanks for going over all of this with me, Hugh."
Snapping out of his amusement, Hugh helped her collect her things. When he was right next to her, he murmured in her ear, "Don't worry about Riley. It's good for him to be humbled every once in a while." Then, because he couldn't help himself, he nuzzled closer.
"Hugh," she whispered right before she moved away.
"I should go. It… It's late and…"
They both straightened and faced each other, and Hugh skimmed a hand down her cheek, marveling at its softness. "I'm sorry the night ended like this."
She shook her head. "Maybe it's for the best."
Excerpts. © Reprinted by permission. All rights reserved.

Thanks for blogging at HJ!
Giveaway:

Print copy of Love Walks In (The Shaughnessy Brothers) by Samantha Chase.
To enter Giveaway: Please complete the Rafflecopter form and Post a comment to this Q:

Aubrey has a shoe obsession and I admitted to my flip-flop obsession. What about you? What article of clothing or accessories to you have way too many of?
Book Info:
He lives by a schedule
Aubrey Burke is on the run from an about-to-be-disastrous mistake when resort owner Hugh Shaughnessy catches her climbing through his office window. Until Aubrey tumbled into his life, Hugh had relied on work and discipline to safeguard a heart damaged by family tragedy. Now his careful world will never be the same.
She lives for the moment
Hugh's approach to life and love is the opposite of Aubrey's, but she soon finds herself falling hard for the handsome hotel mogul. There's a darker reason behind her "live for today" attitude than Hugh could possibly know, but for the first time Aubrey dares to hope this man's love might make it worth taking a chance on the future.


Meet the Author: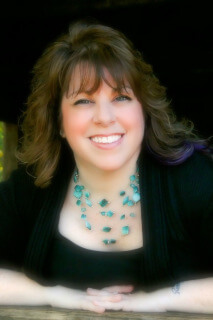 New York Times and USA Today Bestseller Samantha Chase released her debut novel, Jordan's Return, in November 2011. Although she waited until she was in her 40's to publish for the first time, writing has been a lifelong passion. Teaching creative writing to students from elementary through high school and encouraging those students to follow their writing dreams motivated Samantha to take that step as well. Stay With Me (Montgomery Brothers book 3) hit the USA Today bestseller list upon its debut. "Catering to the CEO" was included in the romance bundle "Loving the CEO" – a five-book package that made the New York Times and the USA Today Bestseller list. In March 2013, "The Christmas Cottage" was nominated for two Indie Romance Convention Awards – Best Indie Romance Novella and Best Indie Contemporary Romance, while Samantha was nominated for Indie Author of the Year. When she's not working on a new story, she spends her time reading contemporary romances, blogging, playing Scrabble on Facebook, and spending time with her husband of 24 years and their two sons in North Carolina.