Today it is my pleasure to Welcome romance author
Wendy S. Marcus
to HJ!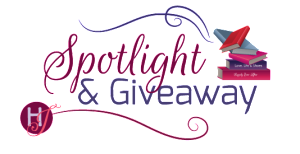 Hi Wendy S. Marcus and welcome to HJ! We're so excited to chat with you about your new release, Loving You Is Easy!
Hi Sara! Thank you so much for having me here today to talk about my new Loveswept Contemporary Romance, Loving You Is Easy.
Please summarize the book a la Twitter style for the readers here: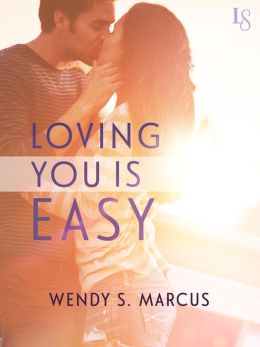 When a blue-collar bad boy turned soldier and a good girl, politician's daughter meet as pen pals, can they find true love together in real life?
Please share the opening lines of this book:
Dear Sergeant Develen,
My name is Brooke Ellstein. I'm a seventh and eighth grade math teacher responsible for coordinating NYS Governor Howard's Support Our Troops Initiative that matches active-duty members of the military, serving overseas, with school classrooms across New York State. (In case you're wondering how my involvement came about, my father is currently the New York State comptroller, and he works closely with the governor.)
Please share a few Random facts about this book…
– As part of my research for this story I reconnected with two friends from high school, one currently working as a middle school teacher and one a retired police officer. It was fun chatting about old times in addition to gaining information to enhance the realism of this story.
– While writing this book I became obsessed with the song Somebody's Heartbreak by Hunter Hayes, to the point my daugther balked at riding in the car with me! Check it out here: https://www.youtube.com/watch?v=1BYu7gugd2Y (And now I'm listening to it over and over while I write this blog post!)
– I completed my final review of this manusctipr, prior to sending it to my editor, over the most fun writing weekend ever with my pals Jennifer Probst, River Jaymes, and Abbi Wilder. I don't know how we all got anything done, but we did – despite sometimes breaking into a bottle of wine before noon!
Please tell us a little about the characters in your book. As you wrote your protagonist was there anything about them that surprised you?
When I first wrote this book, I made my heroine, Brooke, prim and proper and somewhat naive. In my mind, the perfect opposite of my tough-guy, bad-boy, hero. Well, my editor didn't like Brooke AT ALLll! For my first major revision I had to re-write Brooke to make her stronger and more believable/more relatable to today's woman — while trying to maintain the well-mannered, respectible character I'd initially imagined her to be.
Shane turned out a little moodier than I'd first imagined he would be. But as I put him in each scene I tried to internalize what he'd be thinking and feeling. I let his frustration with his situation and pain and physical limitations ring true to his character. And a moody – albeit with hints of humor, caring and sensuality – Shane was the result.
What kind of research did you do for this book?
First I had to play around with exactly how pictures travel around Facebook. That was an eye opener! Check your privacy settings people!!!
I interviewed a middle school teacher to find out how allegations of a teacher having inappropriate sexual contact with a student would be handled by the school.
I spoke with a retired police officer to find out what procedure would be followed to investigate claims against a teacher made on Facebook and allegations of a teacher having inappropriate sexual contact with a student.
Then there was the reasearch involved in how many baked goods Shane's mother could make with apples!
The First kiss…
Set up: When Brooke surprises Shane at the airport and they meet for the first time.
"Hey." He turned in her direction, still smiling. "What are you doing here?"
So big and handsome. He carried himself with confidence and a physical strength she found most appealing. She started toward him, controlling her pace, trying not to appear overeager. "Welcoming you home." Because his mom had recently undergone a medical procedure of some sort, and he didn't want to bother the family to come pick him up. Because every soldier deserved a warm welcome home. And because she'd desperately wanted to meet him in person, to see for herself that he'd returned safely and unharmed. She met his smile with one of her own. "Maybe I should have brought a sign and some balloons to spell it out for you."
He came to a stop right in front of her, so tall she had to tilt her head back to see his beautiful blue eyes staring down at her.
"Maybe you should have jumped into my arms and greeted me with a big hug and a kiss. Then there'd be no doubt."
Oh no. Brooke shook her head. "I think you have me confused with a girlfriend. You see when a girlfriend greets her boyfriend it's perfectly acceptable for her to run out and launch herself into his arms. Whereas a female friend tends to hang back so her actions won't be in any way misconstrued."
"You and your big words." He smiled again. "To be honest, I'm pretty sure when welcoming a guy home from war it's perfectly acceptable for a female friend to lay a big, wet kiss on his lips. It's a special circumstance."
"Really?" she teased, enjoying their banter, so happy to finally meet him for real. "Funny, I haven't heard of that."
"So the guy knows how happy the girl is to see him home safe and sound." He removed his backpack and set it at his feet. "I mean, how else am I supposed to know, seeing as how you neglected to bring a poster or balloons?" He cupped her head with both hands, threading his fingers into the hair behind her ears while he studied her face, his gaze dropping to her lips. "I'm not gonna lie, I have been dreaming about kissing you for months."
Gulp. This was it! But she couldn't stop herself from asking, "You dream about kissing all your female friends?"
He shook his head. "Never. Even so, after traveling over sixty hours to get here, the only thing I want more than a shower and a bed is you."
She could easily love this man if he'd let her. "Then what are you waiting for?" Brooke rose up on her toes, clasped her fingers behind his neck, and lifted her chin.
He dipped his head, moving his hands to her low back, pulling her close. "You're even prettier in person," he said a fraction of a second before his lips met hers. Soft and warm. Gentle.
One large hand slid up under her sweater to her bare back, the other slid lower, almost to her butt, both holding her tightly, pressing her against him from chest to thighs. "You're so soft." He kissed her again, harder. "Feel so good, smell so good." His tongue pressed for entry and she let him in, reveled in the delectable taste of him combined with the specialness of this moment. But as his kiss grew more passionate, the politician's daughter in her remained cognizant of the fact they were in a public place acting most inappropriately.
Was there a scene in this book that was harder to write than others?
I actually had to take breaks while writing the scene where Shane speaks at the memorial service for his best friend who'd been killed while fighting in Afghanistan, because my eyes kept tearing up.
This is in Brooke's point of view as she watches Shane.
Shane looked down at the podium. "Tommy and I had some good times over the years." He looked up. "He was my best friend, my brother, in every way that mattered. I still can't believe he's gone." Shane glanced at Tommy's picture.
"The first time we talked about dying was the night before we headed out for our first deployment over to Iraq."
They couldn't have been much more than eighteen years old. While Brooke and her friends had been preparing to head off to college, dreaming of their bright, promising futures, their whole lives ahead of them, Shane and Tommy had been preparing to head off to war and thinking about dying. Another reminder of how different their lives were.
"We talked about it a couple of more times over the years, most recently a few months ago." Shane shifted his weight in a move Brooke had come to recognize as a sign he was in pain. "Tommy didn't want people sitting around all sad, mourning his death. He wanted a party to celebrate his life."
If your book was optioned for a movie, what scene would be absolutely crucial to include and why? 
I think the scene that occurs the morning after Brooke's sexy picture shows up on Facebook is crucial to the story. It shows how quickly erroneous information can spread and the damage it can do to a person's requtation because we are so quick to believe what we read on the Internet.
On the television a reporter stood in front of her school, interviewing a colleague Brooke barely knew. The sixth-grade science teacher said, "It's always the quiet ones, the ones you'd least expect."
"You have got to be kidding me." Brooke fought to remain calm.
Never concerned about remaining calm, Neve yelled at the screen, "Consider the source, you moron. Facebook! Where kids go to brag and make themselves appear more interesting than they really are. They'll say anything for attention. This could easily be happening to you!"
The shot changed to the reporter standing with a woman dressed in a pale blue tracksuit. "How do you feel about the allegations a teacher at this school has been engaging in inappropriate sexual relationships with children?"
"Why do reporters ask such stupid questions?" Neve asked.
"There it is again," Brooke pointed out. "Relationships. Plural. What—?"
"Shhh." Neve motioned to the interview in progress. "I'll tell you in a minute."
The parent she didn't recognize went on, ". . . and her rich daddy is all involved in politics. You know she's going to get off scot-free."
"Because I didn't do anything wrong!" Frustration started to build, the pressure making her head throb. "What happened to innocent until proven guilty?" Last night Brooke had decided against calling an attorney for fear that retaining legal counsel would make her look guilty, naively hoping the boy who'd made the false claim would come forward with the truth and her name would be cleared by morning.
Maybe she needed to reconsider.
The parent kept right on going. "Who suffers? Our children, that's who. My daughter's scared to come to school."
Brooke clutched the back of the sofa in an attempt to keep her life from spiraling even further out of control. "I'm a good person," she said quietly, her eyes locked on the television, wishing she could talk to the concerned mother and the reporter, to explain what happened, to make them understand the truth, to tell them who she really was.
"I follow the rules," she said, even though they couldn't hear her. "I walk in the crosswalk. I obey the speed limit in town. I volunteer my time to improve literacy in the county. I stay after school every day to provide extra help to my students. I'm an adviser for student council. I run the school's Thanksgiving food drive." She looked at Neve's sad face. "And a few comments on Facebook are enough to erase all the good. To have my fellow teachers thinking I'm the type of person capable of sex with children. To have parents thinking I'm a threat to their children, and students afraid to come to school."
What do you want people to take away from reading this book?
That not everything we read on the Internet or see on the news is true.
That people are innocent until proven guilty in a court of law.
That being quiet and well-mannered doesn't mean a woman, or a man for that matter, is weak.
That a woman who appears to have everything may be lacking the one thing only a very special man can give her, even if that man seems all wrong for her.
What are you currently working on? What other releases so you have planned for 2015?
Right now I'm working on the sequel to Loving You Is Easy, Neve and Rory's story. The title is Loving You Is Everything and it's scheduled to release in October 2015. I know, I know. That's a long way off. But please hang in there. I promise to do my very best to make it worth the wait!!!
I'm also working on my first self publishing project with two good friends, Jennifer Probst and Liz Matis which we plan to release in August 2015.
Thanks for blogging at HJ!
Giveaway:

One digital copy of Loving You Is Easy.
To enter Giveaway: Please complete the Rafflecopter form and Post a comment to this Q:

Loving You Is Easy deals with the reality of a sexy picture making it onto Facebook and the erroneous claims and allegations that follow. It shows how a few comments on social media can ruin someone's reputation. Have you, a friend, or a family member ever had to deal with this? Have you seen it happen to someone else? Or are you extremely careful about keeping your sexy pictures private??? One commenter will be chosen at random to win an e-book copy of Loving You Is Easy.
Thank you all for stopping by!
Book Info:
She's a survivor of the front lines of politics. He's a wounded soldier returning home from the battlefield. Can they place their trust in the power of love?
Nobody plays the role of perfect politician's daughter better than quiet, respectable math teacher Brooke Ellstein. But she won't be caught swimming with the sharks again, not after the son of a wealthy donor sinks his teeth into her and gets away with it. Still, political connections have their perks, such as heading up the governor's "Support Our Troops" pen-pal initiative–and getting first dibs on the smoking-hot sergeant whose picture shakes her right down to her goody-two-shoes.
When corresponding with sweet, classy Brooke, Shane Develen instinctively hides his commando tattoos and blue-collar roots–and he can tell that she's hiding something, too. But Shane knows he's gained her trust when Brooke gives him a blisteringly sexy photo. Then he's injured in an ambush and a fellow soldier posts the snapshot online. Overnight, Brooke's reputation turns to ashes. Even though he's totally wrong for her, Shane shows up on Brooke's doorstep, determined to set things right–and discovers that right or wrong has nothing on the chemistry they share.
Book Links:
Meet the Author: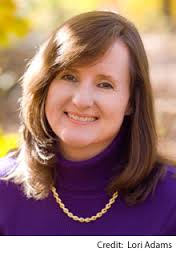 Wendy S. Marcus is an award-winning author of contemporary romance. A nurse by trade, Wendy holds a Master of Science in Health Care Administration, a degree that does her absolutely no good as she now spends her days, nights, and weekends mucking around in her characters' lives creating conflict, emotion, and, of course, a happily ever after. Wendy lives in the beautiful Hudson Valley region of New York. When she's not writing, she enjoys spending time with her family, which includes her dog Buddy, and blogging/e-mailing/tweeting/facebooking with her online friends.
Website | Facebook | Twitter |