Today is it my pleasure to welcome debut romance author

Susannah Scott

to HJ!
Susannah is here to tell us about her debut release Luck of the Dragon
My inspiration for the shape-shifting dragons in Luck of the Dragon, involved a summer day, a spring feed river, and a Smith and Wesson dagger.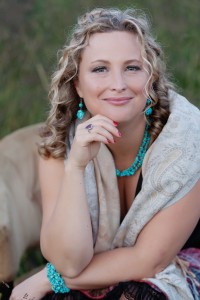 I live in the Missouri Ozarks, where rivers and rolling mountains and livestock abide. During the summer, it is our family's favorite escape to go to one of the local spring-fed rivers. Now, lest you think it is entirely bucolic, our peaceful spot of heaven is also "floated" by folks from the metroplex, who carpool south in party barges loaded with kegs, and Mardi Gras beads, and vodka Jello shots.
The canoers hit our stretch of the White River about mid-afternoon. Up and down the canyon, the limestone bluffs echo with their whooping and music and rated-R antics. When we don't have to shepherd the kids inside, we very much enjoy the entertainment. If you've never seen a drunk, sun-burned man stand up in the back of a canoe and yell at his wife to watch for rocks, only to plow into said rock, then summersault-face-plant into 65 degree water—it is a laugh-out-loud show!
The juxtaposition of one of the most beautiful places on the earth, with the Bourbon Street behavior, never fails to tickle my funny and creative bones. I sun bathe and make up back-stories for the couples that float by. I pull out my body language and emotional thesaurus books and test my skills. I plot novels in my head.
One summer day, my kids recovered a sheathed dagger in the river and reluctantly surrendered it to me. Usually we find sunglasses and shoes—lots of beer cans—but not weapons. I twirled the knife in my hand as my imagination skipped like a flat rock over the water: a dagger, a fight, a thief…
Overhead, a blue heron flapped by, big and graceful in the air, elegantly swooping his feet toward the river with each U stoke. I warg-ed into his brain, feeling the wind through his wing tips, the brush of water on my feet, the lure of fish swimming under the surface, the thrill of the hunt.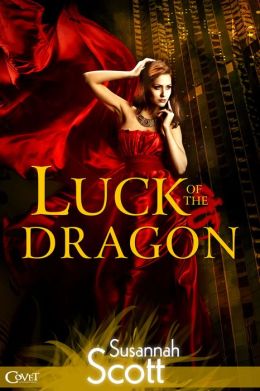 Ah ha—a dagger, a fight, a thief—and a dragon!  I knew then, that my hero would be a shape-shifting dragon, and my heroine a conflicted thief.
Now, all these years later, I have Alec, my uber hot, Joe Manganiello-looking hero whose Las Vegas casino provides a hidden-in-plain-sight sanctuary for his dragon people. Alec's only problem is the sexy gem appraiser trying to steal from him just might be his mate.
Here is an excerpt from Luck of the Dragon. Stand back, Lucy's red-headed temper is in full swing:
Alec opened the door to face 130 pounds of fury.

"I am a respected professional and you are manhandling me and treating me like a criminal!" Luciana yelled at him. "No one on the planet will appraise your exhibit when I get through telling them what you've done."

Alec made a show of locking the door and strolling across the expansive room to the bar. The room was paneled in dark wood, with deep reds and blues in the carpet and paintings. The one wall facing the outside was made of two-inch thick glass. Alec poured Kentucky bourbon into a tumbler and a double-shot of single malt scotch over two ice cubes into another.

He handed her the scotch and sat in a deep-seated leather chair. The chair sighed with ease when he leaned back. He crossed his ankle at his knee and took a sip. "Luciana—"

"Oh, please, all my captors call me Lucy." She glared at him. "You sound like a priest hearing confession when you call me Luciana."
I love Alec and Lucy! They really give each other heck before they settle into the HEA.
All my best,
Susannah Scott
Giveaway:
2 e-copies of LUCK OF THE DRAGON
To enter Giveaway: please complete the Rafflecopter form below and post a comment to this Q:
What about you? The recovered dagger led me to Lucy and Alec's story. What is the strangest and/or coolest thing you've ever found?
Luck of the Dragon 
Luciana de Luca has a PhD in sass and gemology—and a problem. Her twin brother's gambling debts have gotten out of hand, and a mob enforcer is blackmailing her to rob the latest, greatest mega-casino on the Strip. Although Lucy has worked her whole life to get away from her family's grifter past, to save her brother, she dons three-inch heels and a sluts-r-us dress and struts into Alec's Gerald's casino, determined to put her long-forgotten thieving ways to the test again.
Alec Gerald, a shape-shifting dragon, has built the Crown Jewel casino to provide sanctuary for his people amongst the flash and awe of Las Vegas. Unfortunately, the sexy little thief trying to rob his gem exhibit turns out to be his mate, and he must woo her before he loses his dragon form forever. With enemies in every corner, and the all-important mating ceremony looming, Alec and Lucy must learn to trust each other, before time runs out for Alec and the rest of the dragons.
 Luck of the Dragon buy-links:
Amazon | Kobo | Barnes and Noble
Susannah Scott's Bio:
SUSANNAH SCOTT lives in the Missouri Ozarks and is the lone female in a very loud household of males ranging in age from 4 to 40. While she jokes that the extreme levels of testosterone inspired her to write romance, it is really the love of creating an excellent story, and the occasional dreams of twenty-foot dragons, that wake her and send her to the laptop before the chaos of daily life ensues. Susannah loves to hear from her readers. Please visit her website at www.susannahscottbooks.com or follow her as Susannah Scott on Facebook and @Susannah_Scott on Twitter.