Today it is my pleasure to Welcome author
Tracy Anne Warren
to HJ!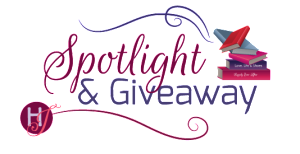 Hi Tracy and welcome to HJ! We're so excited to chat with you about your new release, Mad About the Man!

My thanks to the great folks at Harlequin Romance Junkies for asking me to share some of my favorite scenes with you.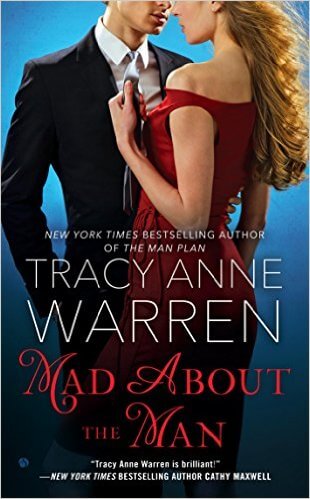 I had a wonderful time writing Mad About the Man, which kept me laughing, sighing, and even crying, along the way. There are multiple scenes that stand out in my memory, so it's not easy to pick just a few. However, I've tried my best to whittle them down to my top three.

The first favorite scene that comes to mind is the moment when Brie Grayson and Maddox Monroe meet again after more than twenty years. Brie doesn't recognize Maddox initially, since she hasn't seen him since age twelve, but her instincts go on high alert the moment she gets a glimpse.
Her inner alarm shrieked again, the weirdness crawling back over her skin. She was too good a litigator, though—and Texas Hold'em player—to let any hint of reaction show on her face.

But inside . . .

She shivered.

His eyes were dark, the brown of rich teak. Under other circumstances, she might have thought them beautiful. Instead, all she could see was their shrewdness, their keen calculation and sharp understanding. It was as if he knew the punch line to some joke she hadn't heard. And if there was one thing she hated, it was realizing that someone else knew something she didn't.

Suddenly, he grinned. And not just any grin but one that was wide and shit-eating.

She was still considering that peculiar turn of events when he spoke, his voice deep and smooth. "Why, if it isn't the creamy little cheese herself. How many years has it been, Brie-Brie?"

Her mouth fell open, her mind racing backward to her childhood.

No, it isn't possible! It cannot be him.

She looked closer, comparing her memory of the hateful boy she'd known in junior high school with the sophisticated man who now stood before her.

Christ almighty, it is him!

How could she not have seen? How could she not have known that M. J. Monroe and Maddox Monroe were one and the same? No wonder her body had been sending out warning signals. It was a miracle she hadn't broken out in hives.

Yet here he was, live and in person, her worst nightmare come back to life—the bully who'd turned seventh grade into a slice of pure hell!
And then there's their first kiss in the back of Maddox's Mercedes sedan, which happens after Brie unexpectedly finds herself caught out in a rainstorm on her way home from work. Against her better judgment, she accepts a lift from him.
Maddox paused. "You know, I think this is the first time we've ever had an actual conversation."

"Lunch the other day was an actual conversation."

He shook his head. "No, that was business. This was the two of us, just talking."

"I think we'd be better off sticking to business from here on out. I am your attorney, after all."

"Hmm, so you keep reminding me. I suppose you'll be billing me, now that we've discussed business?"

"I'm off the clock right now. No billable hours."

Maddox shot a quick glance out the window, seeing a street sign for East Sixty-third. Only a few blocks left to go. "Then since you're off the clock, I'm going to do something I've wanted to do for a very long time."

For more than twenty years.

Without giving her a second to react, he took her face between his hands, leaned forward, and kissed her.

Brie gave a muffled protest and wrapped her fingers around his wrists to push him away. He deepened the kiss, pressing her lips insistently apart so he could slide his tongue inside. Pleasure shot through him, hot and intense, desire burning like a fire in his blood. He'd always wondered how she would taste and now he knew.

Better.

Better than his fantasies.

Better than his expectations.

She was silky and sweet with a dash of spice like some exotic elixir and he wanted more. He wanted to strip her naked and drink her down, leisurely and slow as if they were on their own private island where time had no meaning.

Her long fingers tightened around his wrists, so he kissed her harder, knowing she was about to end the embrace. But then she did the most remarkable thing—one that shocked them both—she kissed him back.
And one more scene that I especially love comes later in the story when Maddox drops by Brie's apartment to make her a delicious spaghetti dinner…and perhaps something more.
Brie sat and watched, aware that they'd just passed the most normal forty minutes they'd ever spent together in their entire lives. It was almost like they were a regular couple, cooking and chatting and relaxing together on a quiet evening at home.

The thought disturbed her.

She set down her glass. "Maddox, this is really nice of you, cooking me dinner and all, but you know nothing's going to come of it."

"Oh?" He rinsed his hands, then dried them slowly on a towel.

"What happened last night . . . it was . . . unexpected. We were both out of our element, what with all the excitement of the wedding. Neither of us was thinking straight and things just got out of hand. It didn't mean anything."

He didn't speak. Just leaned back against the counter.

"What I'm trying to say is that nothing between us has changed. Not in any measurable way. We still have a lawyer-client relationship that ethically precludes us from acting on . . . well, from moving any further along that particular path."

Quickly, she met his eyes, which were dark and frustratingly enigmatic, then glanced away again.

"As for anything more," she went on, "we've never gotten along, so a friendship seems rather unlikely at this point. We don't like each other and I understand that."

"Who said I don't like you?"

Her eyes flashed up.

"I like you just fine, Brie. I even liked you when we were kids."

Her mouth twisted up at one corner. "You certainly had a strange way of showing it."

"I already told you—boys do stupid things around the girls they like best." He pushed away from the counter and crossed to her. "Are you finished with your little speech?"

Lines creased her forehead. "I wouldn't characterize it quite like that. I just want to get things straight between us."

"Oh, I think things are totally straight when it comes to the two of us."

Leaning down, he slipped one arm under her legs, the other around her back, and hoisted her over his shoulder into a fireman's carry.

She let out a cry. "Maddox! What do you think you're doing?"

"You're a smart woman. Surely I don't have to explain it." Playfully, he smacked her bottom and walked toward her bedroom.
A few random facts about this book…
In my initial idea for Mad About the Man, Maddox Monroe was going to be an FBI agent. But I decided it would have turned the story into a romance suspense novel, which didn't fit the other books in the series, so he became a hotel magnate instead.
Of the three Grayson sisters, Brie Grayson is the only one who was never in a romantic relationship with James Jordon. James appears in all the Graysons Series novels–The Last Man on Earth, The Man Plan, and Mad About the Man.
Open beverage containers are not permitted at Broadway plays and the theaters have special cups to keep drinks from being spilled. Of course that doesn't work if the lid gets removed!
Although Brie Grayson is NOT named after Brie cheese, the comestible has a lively history. Some stories claim that eighth century Emperor Charlemagne first tasted brie cheese at a monastery in Reuil-en-Brie, France. Today, the French government officially certifies only two types of Brie: Brie de Meaux and Brie de Melun, although Brie is made in many others countries and comes in many different varieties.
When playing tennis, white clothing was originally worn by the wealthy as a way to display their status and life of leisure. Professional tennis players adopted "tennis whites" at the turn of the twentieth century, although the rule about wearing tennis whites on the court has been relaxed to include colors these days.

I hope you've enjoyed reading these mini-excerpts from Mad About the Man and are eager now to read more about Brie and Maddox to see how two former adversaries meet again and find the last thing either is expecting––real love.
~Tracy Anne
Giveaway:

2 print copies of Mad About the Man Tracy Anne Warren
To enter Giveaway: Please complete the Rafflecopter form and

Leave a comment with your thoughts on the book…
Book Info:
After a devastating love affair broke her heart–and derailed her career–it's taken Brie Grayson a while to recover. Now she's back at a top New York City law firm, determined to rise above it all. And she'll have to—especially when a major new client turns out to be the boy who made the seventh grade a living hell.
Luxury hotel magnate Maddox Monroe has clawed his way out of the ruins of his former life to build an empire. He knows what he wants and how to get it. But he couldn't have anticipated reconnecting with the girl of his boyhood fantasies—all grown up and more alluring than ever.
But once Maddox breaks through Brie's barriers to find the fiery woman hidden underneath, will lust lead to something lasting? Or will past heartache and fresh betrayals tear their future apart before it even has a chance to begin?


Meet the Author: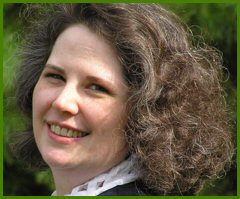 New York Times and USA Today bestseller Tracy Anne Warren is the author of more than a dozen Regency historical romance novels and novellas. She penned her first manuscript at age 17. After earning a Bachelor of Arts degree in history from The Ohio State University, she worked for several years in finance before finally achieving her dream of publication.
Her debut novel, The Husband Trap, was an instant success, landing on the USA Today bestseller's list and garnering acclaim from both readers and critics alike. A recipient of the romance industry's prestigious RITA® award, Warren's subsequent novels have continued to earn praise, while delighting and entertaining her growing circle of fans. She is also the winner of the National Readers' Choice Award, the HOLT Medallion, the Golden Quill and several other writing awards and honors.
Currently, Warren is at work on two new romance series: The Rakes of Cavendish Square, in which the younger Byron family siblings (Leo, Lawrence, and Esme) make their return; and The Graysons, her new contemporary romance series. Warren's latest historical romance release, The Trouble with Princesses (Princess Brides Trilogy, Book #3) is available now. Also in stores is her newest contemporary romance novel, The Man Plan (Book 2 in the Graysons series) with The Bedding Proposal (The Rakes of Cavendish Square, Book #1) coming in March 2015.
Warren lives in Maryland with a small but exuberant clowder of Siamese rescue cats. When she's not busy writing or enjoying the antics of her cats, she loves watching movies, expanding her music collection and, of course, reading romance novels.
I love to hear from readers and can be reached at taw@tracyannewarren.com or on Facebook at www.facebook.com/tracyannewarrenauthor.