Today it is my pleasure to welcome New York Times bestselling author

Lori Wilde

to HJ!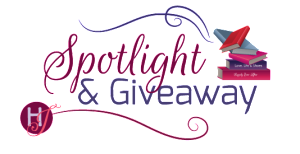 Hi Lori, welcome 🙂
If someone wrote a biography about you, what do you think the title of the book should be? Why?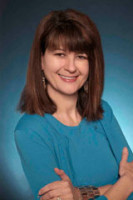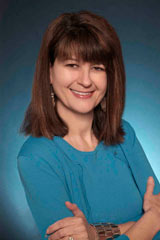 Stir Crazy. Because I grew up in a creative family–read: slightly nuts–and writing helped me make since of my life, but it took a lot of stirring the crazy to get there.
Would you rather… visit the world 100 years into the past or 100 years into the future? Why?
A 100 years in the future. I can't wait to see what shakes out after the tech revolution. We already know what happened 100 years ago. There's no mystery to it.
Let's talk about your newest release: MAD ABOUT YOU
If you had to summarize the book for the readers here…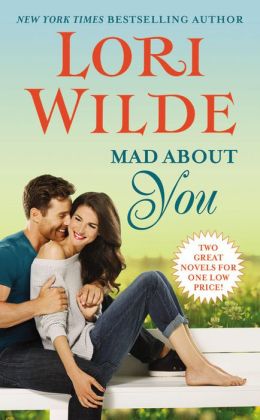 MAD ABOUT YOU is a reprint of two previous books, LICENSE TO THRILL and YOU ONLY LOVE TWICE. They're humorous, action/adventure romps.
Please tell us about the characters in your book
In LICENSE TO THRILL, Charlee Champee is a private eye whose grandmother has gone missing with the grandfather of straight-laced Mason Gentry. It's a rich man/girl from the wrong side of the tracks trope.
In YOU ONLY LOVE TWICE, Marlie is a shy comic book artist who's been ostrachized from society by her Navy father's misdeeds. Joel is an undercover NCIS agent sent to spy on her.
As you wrote your protagonist was there anything about them that surprised you?
Charlee's fear of black widow spiders was unplanned in LICENSE TO THRILL, but it turned out to play a part in a major plot twist.
In YOU ONLY LOVE TWICE, the reason Joel's first marriage fell apart turned out to be a surprise as well. It's not what anyone would guess.
What scene did you most enjoy writing? Why?
In YOU ONLY LOVE TWICE it was the opening scene where Marlie opens the door to a UPS man who just happens to be a hired assassin.
You can read an excerpt of the scene @ http://www.amazon.com/Only-Love-Twice-Warner-Forever/dp/0446615161/ref=sr_1_2?ie=UTF8&qid=1395161154&sr=8-2&keywords=you+only+love+twice#reader_0446615161
What scene was the hardest to write? Why?  
Most definitely the ending of both books. I have a hard time working on the best way to end a book. I go through many drafts before I hit on the right ending.
Who would you cast in the role of your characters if your book were optioned for a movie?
Oh this is a fun question. In LICENSE TO THRILL Mason Gentry would be Matt Czuchy who played Logan on The Gilmore Girls and now is Cary Agos on The Good Wife. He's got that controlled, well-heeled look.For Charlee Champagne I'd have to pick Katie Holmes, innocent, but spunky with a tough streak you don't see coming.
In YOU ONLY LOVE TWICE, I'd love to see Zoey Deschanel play Marlie. She would be perfect as the awkward girl-next-door. For Joel, I'd pick Chris Pine.
If you could have given your characters one piece of advice before the opening pages of the book, what would it be and why?
For Charlee and Mason–Beware of Elvis.
For Marlie and Joel–Look at the big picture.
What are you currently working on? What other releases do you have planned for 2014?
I'm working on the first book in a new series set a fictional East Texas town named Stardust. It's got a little mystical element to it, like in my Wedding Veils Wishes series.
Where can readers get in touch with you?
I'm on Facebook; https://www.facebook.com/pages/Lori-Wilde/126384860719020. Twitter: https://twitter.com/LoriWilde Pinterest:
http://www.pinterest.com/loriwilde/ Write to me @ loriwilde1@gmail.com
 Thanks for blogging at HJ!
GIVEAWAY:

2 print copies of MAD ABOUT YOU
To enter Giveaway: Please complete the Rafflecopter form and post a comment to this Q:

What's your favorite type of romantic story? Friends-to-lovers? Family Feuds? Cowboys? Bad boy/good girl? Marriage of convenience? Secret baby? Meddlesome matchmakers? Ugly Duckling makeover into swan? Something else? Why?
Excerpt:
"You live your entire life by someone else's rules, is
what you do," she mumbled.
"What?" He cocked his head. "I didn't quite catch what
you said."
"Nothing."
"You muttered something. Let's hear it."
Charlee folded her arms over her chest. "I said, lest you
forget, we're being followed."
"That's not what you said."
"Pretend it is."
He knew exactly what she'd said and she was right. He
was a law- abiding man. Where would society be if everyone
threw the rules of civilized behavior out the window?
Charlee probably went for those swaggering bad boy types
who broke the law and broke her heart with equal ease.
"So let them follow us."
"Need I remind you my grandmother's trailer was ransacked,
we were shot at, and someone torched my father's
apartment complex?"
"Your father did that."
"No he didn't."
"Whatever you say."
"What does that mean?"
"I'm tired of arguing with you." The woman could
wear a professional fi libuster into the ground.
"Oh, no, no, no." She shook a fi nger. "You don't believe
me and simply saying you do doesn't change your mind.
You can't just give in because you don't want to argue."
"Yes I can. See, I'm shutting up. No more arguing
with you."
Gleefully, Charlee found the chink in his logic. "Good,
then let's ditch the Bentley."
"No."
"Thought you weren't going to argue."
"Sit back and hush."
He wondered if he was going to have to kiss her in
order to shut her up. Why was kissing her such an appealing
idea?
This had to stop. He was almost engaged.
Think of Daphne.
Determined, he tried to call up Daphne's image and
his mind went blank. He struggled to summon her scent
but instead of the fl oral aroma of Daphne's expensive
perfume, he could only smell Charlee's fresh soap scent.
Instead of mentally seeing Daphne's sleekly coiffed blond
hair, he saw long, jet- black tresses twisted in beguiling
braids. Instead of hearing Daphne's dulcet acquiescence,
his ears vibrated with the sound of Charlee's deep,
throaty- voiced fi rmly held opinions.
Something about Charlee called to that wildness inside
of him he'd buried along with Kip. The wildness that
scared him because he knew what trouble it could cause.
The wildness he missed and feared with equal intensity
Book Info
Two Lori Wilde romances together for the first time in print!
LICENSE TO THRILL
Las Vegas private eye Charlee Champagne is absolutely fearless. But when handsome Mason Gentry strides into her office, demanding to know where his grandfather is, she can't control the goosebumps. It's not like Mason to be in Sin City while the biggest deal of his banking career wraps up without him, but one moment with Charlee brings out his wild side. Before he knows it, Mason is on a mission, driving pedal to the metal across the desert with the toughest, sexiest woman he has ever met . . .
YOU ONLY LOVE TWICE
Comic book creator Marlie Montague's life isn't as exciting as her heroine's . . . until someone points the business end of a pistol right at her. Now she needs help from a real-life action hero: her rock-hard Navy secret-agent neighbor, Joel Hunter. Soon he and the beautiful Marlie are blowing the doors off a full-blown conspiracy with more double agents than a Bond flick. But the real mystery is: How does Marlie manage to leave Joel both shaken and stirred?