Today it is my pleasure to Welcome author
Stacia Kane
to HJ!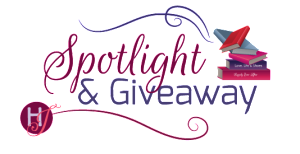 Stacia Kane introduces her most addictive antihero yet: a Las Vegas PI who makes his own luck—and embodies everything that's oh-so-right with Sin City.
Please summarize the book for the readers here: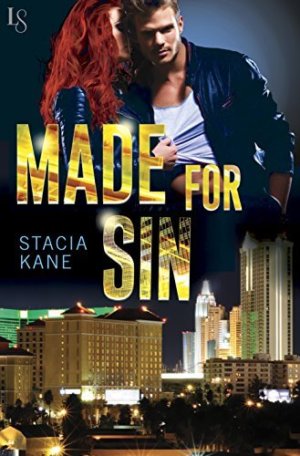 E.L. Speare's work as a private investigator in Las Vegas means he keeps a lot of secrets. He keeps them for his clients, he keeps them for the mobster who might be his father, and he keeps them for the supernatural community they're both a part of. But the biggest secret is the one he keeps for himself: Speare's got an actual demon from Hell living in his head, and the only way to keep it from taking over his body is to sin regularly.
When a high-ranking member of the criminal underworld turns up dead, Speare's investigation teams him up with local thief Ardeth Coyle. Speare is a man used to giving in to temptation and Ardeth is a woman who seems custom-made to tempt him, but as bodies start piling up and the killer's horrifying goal becomes clear, Speare must do everything in his power to resist the desire to make Ardeth his—even if it means sacrificing his own life.

Please share the opening lines of this book:
The home of Lazaro Doretti sat way back from the road, hidden by a stucco wall and a row of trees. The wall and trees, in turn, hid a couple of guard posts, with armed men watching the street and the wide green lawn. Two towers at opposite ends of the sprawling cream-colored mansion held more guards and guns and a direct line to a private "security company" that was more like an army.
Please share a few Fun facts about this book…
It's set in Las Vegas! I've never been there, so I spent many, many hours looking at maps and images, "driving around" via Google Earth, and reading about the various neighborhoods and areas. I also got to insert little snippets and mentions of the city's fascinating history, which was a lot of fun for me.
Speare's need to sin in order to "feed" the demon in his head, and the demon being a traditional Biblical demon, means I had to define sin in a very specific way—it couldn't just be "bad things," they had to be actual sins as defined in the Bible (or one of the Seven Deadly Sins). My Catholic history was quite useful there!
It's the first full-length novel I've ever written entirely from the POV of the male main character—I wrote a novella from the POV of the male MC of my Downside books (and am working on another one), and I've written dual-POV books before where you see the story through both the heroine and the hero's eyes, but this was the first time I created and described an entire world and cast of characters, and told their entire story, solely through the eyes of a man. It was especially fun to write scenes or moments where Ardeth (the heroine) says or does things whose meaning would be obvious to a woman, but Speare just doesn't quite catch it—or moments where he notices things she probably doesn't!
If your book was optioned for a movie, what scene would you use for the audition of the main characters and why?
Hmm. That's a tough one! There are a few scenes later in the book that would be good "audition" scenes, I think, but they also give away big spoilers. So I think I'd go with this one, which takes place at Speare's house:
What was she thinking, when she looked at him like that? An evaluating sort of look, cool and distant, yet soft somehow. Curious. "Your place isn't what I expected."
"Oh?" The bottle still stood on his desk, behind and slightly to the right of where she'd resumed her lean. He headed for it and reached out to grab it, realizing too late that the movement placed him right in front of her. Close to her. That perfume she wore was going to drive him crazy. So was the way her breath caught, just a tiny, almost-unnoticeable hitch when his arm started to curve around her. That sound was going to keep him from falling asleep for a while, he imagined. Or maybe it was more accurate to say it was going to keep him up.
Okay, that kind of thinking was going to get him nowhere. More alcohol was what he needed. He yanked both the bottle and himself away from her, as smoothly as possible.
Her voice sounded like she was trying to be smooth, too. "It's not very seductive."
"What?" Glass clinked against glass. Jesus, he felt like an idiot. And probably looked like an idiot, unable to keep the bottle steady as he poured.
"Seductive. Like, used to seduce people and—"
"I know what it means," he said. "I just don't know why you're talking about it."
That cool, evaluating look again. "Your place. I'd expected it to be different. More . . . more pickup artist, I guess. Given how many women you—"
"Okay." Fuck this. His temper flared; he turned to face her again and set the bottle and his glass on the desk with two decisive slams. If she wanted him to be a sleazeball, he could be a sleazeball. And if she wanted to be smug and superior, well, maybe she'd learn there was at least one thing she'd never be able to best him at. "Enough of this. You want to tell me why you're so fixated on how many women I sleep with? Why it matters to you so much?"
She opened her mouth, but he wasn't in the mood to let her talk yet. The beast was definitely not in the mood to let her talk; it started growling with pleasure when he advanced on her, invading her personal space enough that she had to lean her head back to look at him. Good. Her eyes widened when they met his, and that was good, too.
He plucked a lock of soft, shining hair off her shoulder, caressing it between his fingers as he lowered his voice and injected a confidential, just-between-us tone to it. "Do you want to be one of them, is that it? Are you wondering just how good I am? Have I wounded you somehow by not trying to get you into my bed?"
He leaned in even closer, forcing her to tilt her head back and to the side to make room for his. Her pulse raced in her throat. The beast could hear it, and he could see it. He let his lips barely—barely—brush her earlobe as he said, in a tone that was almost a whisper, "Don't take it personally, sweetheart. You're just not my type."
Lie. That was a huge damned lie. That was the kind of lie they called congressional hearings to investigate, it was so big.
For a long moment she didn't move, so long he almost started to feel bad. Then she pushed his hand away. The suspiciously dazed look in her eyes disappeared. "Hardly. I just don't like working with little-boy men who treat women like cheap toys. And I don't trust people whose lives revolve around anonymous sex and have never had an actual relationship. Is it your hatred of women that keeps you single at an age where normal men have at least lived with someone, or are you defective in some other way that ought to worry me, if I'm trusting you?"
That hurt, a deep pain right in what was left of his soul. Did she think he wanted to be alone, to never have someone to call his own, to never look into a woman's eyes and see that he was important to her? Loved by her? Did she think he wanted to spend his life sinning with random women, being just another notch on their belts and having them be the same to him? Did she think he was proud of it?
The words started to form on his lips. He almost said them. But then he realized, of course she did. Of course she thought that, thought all of those things. She thought he loved using and being used.
And he needed her to think that, or at least some variation of that. He sure as fuck couldn't tell her the truth, that he was indeed defective in ways she could never even imagine.
He didn't have to let her see how much her comment stung, either, and he didn't have to accept her insinuation that he wasn't trustworthy. "Sorry, Mrs. Grundy, but that bullshit isn't going to work here. You know damn well you can trust me, because you wouldn't be here otherwise—Felix wouldn't have sent you to me. So don't use that as an excuse to lecture me about things you know nothing about."
"I know about men who get what they want and then—" Her mouth snapped shut. She looked away, fast, as color suffused her cheeks. Interesting. Enchanting.
And enlightening. Was that what her problem was—some guy had used her and thrown her away? Funny, she didn't seem like the type who'd be attracted to idiots, and as far as he could see only an idiot would climb out of her bed and never return.
He wanted to say that, to say something kind that might chase away the clouds passing over her face. But his chest still burned from the wounds she'd inflicted, and he wasn't quite ready yet. He settled for, "Yeah, well, I'm not one of those men. And you don't know me at all like you think you do, so unless you want to deal with whoever's coming after us by yourself, I suggest you lay off my personal life. You think you can do that? Or do you want to take your chances alone?"
Oh, she didn't like that. Her eyes flashed cold ice; she hopped off his desk, putting distance between the two of them. "I can take care of myself. And you still need my help to find the demon-sword."
"You're not the only thief in town."
"But I'm the best," she snapped. She looked, standing there, like a princess. Like a queen. Like a woman who could take on the entire world, and would, if she thought it was necessary—and like she would win, too.

Excerpt. © Reprinted by permission. All rights reserved.
I think what I like best about this scene is the competitiveness between them and the way they're both being forced to reveal things they didn't want to reveal, while still trying to hide as much as they can; the unwilling trust they're forced to place in each other is a big part of their relationship in the beginning, as is the way they keep trying to one-up each other. This scene illustrates that, while also—hopefully!—demonstrating their chemistry. I think the hypothetical actors auditioning here would have to be able to express both the outer emotions and some of the inner thoughts and feelings both characters are dealing with, and those thoughts and feelings really get down to the root of their conflicts with themselves and each other.
I've never thought about that kind of question before—that was fun, but quite difficult!
What do you want people to take away from reading this book?
I just want them to have enjoyed themselves! I'd like them to feel like they got to visit a different place for a while and met some interesting people there. And it's always been important to me to make people feel good, and optimistic about the world and themselves—to show that no matter how badly damaged someone may be, or how insecure they are about themselves, that there is always the possibility of meeting someone who will accept them for who they are, faults and all. I like to write about people finding that person, and I like to write about people learning that others aren't always what they seem at first. And I like to write about people finding strength in those other people.
What are you currently working on? What other releases do you have planned for 2016?
I'm currently working on a dark gothic romance set in modern-day Cornwall, which is a lot of fun, and of course the sixth book in my Downside series (and a new novella from the POV of Terrible, the male MC of that series). I have a few other projects in the planning stages and am hoping to get one out there by the end of the year: a fun little self-publishing project that I hope readers will also have fun with.

Thanks for blogging at HJ!
Giveaway:

Ebook: MADE FOR SIN by Stacia Kane (Gifted via Amazon)
To enter Giveaway: Please complete the Rafflecopter form and Post a comment to this Q:

I mentioned above that one of the big themes in my work that's really important to me is the idea that there's someone out there for everyone, and that people aren't always what they seem on the surface. What message about people and relationships do you especially like to see in books you read? What message makes you smile the biggest when you reach the end of a story, and what message do you take away from your favorite books and carry into your everyday life?
Book Info:
A lot of bad hands get dealt in Vegas, but E. L. Speare may be holding one of the worst: He's cursed with the need to commit sins, and if he misses his daily quota, there's hell to pay—literally. Fortunately, his hometown affords him plenty of chances to behave badly.
But Speare's newest case really has him going out on a limb. The right-hand man of a notorious crime boss has been found dead in a Dumpster—minus his right hand, not to mention the rest of his arm. What catches Speare's attention, however, is that the missing appendage was severed clean by a demon-sword, a frighteningly powerful tool of the underworld.
Speare's out of his element, so he turns to a specialist: Ardeth Coyle, master thief, dealer in occult artifacts, and bona fide temptress. Ardeth's hotter than a Las Vegas sidewalk on the Fourth of July, but she's one sin Speare has to resist.
The dismembered corpses are piling up, unimaginable evil lurks in the shadows, and if this odd couple hopes to beat the odds, Speare needs to keep his hands off Ardeth, and his head in the game.


Meet the Author: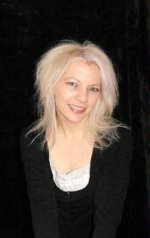 Stacia Kane has been a phone psychic, a customer service representative, a bartender, and a movie theatre usher. Writing is more fun than all of them combined.
She currently lives with her husband and their two daughters. She wears a lot of black, still makes great cocktails, likes to play music loud in the car, and thinks Die Hard is one of the greatest movies ever made. She believes in dragons and the divine right of kings, and is a fervent Ricardian and a fan of truth, justice, and the American way.
Website | Facebook | Twitter |