Today it is my pleasure to welcome romance author

Rochelle Alers

to HJ!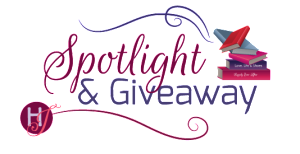 Fun Facts from Rochelle Alers: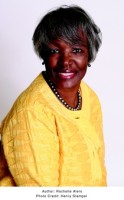 I'm a native New Yorker born, raised, and educated in (Manhattan) – the Big Apple.
I'm an American History buff.
I bake bread from scratch.
I'm addicted to Downton Abbey.
I don't need an alarm clock to wait up at an appointed hour.
After penning more than 70 novels and short stories spanning a writing career of more than 25 years, certain scenes from several of my favorite titles stand out more than others.
The following are my top 5:
HIDEAWAY … This character appears in one scene, and he literally jumps off the page resulting in readers' demanding his story.
Chapter 35

Only Martin's grip on her hand kept Parris from bolting when Matthew Sterling walked into the room. He was tall, taller than Martin, Joshua or David, and broader. There was something wild, almost savage, in the amber-green eyes under thick black eyebrows.

His sun-browned skin was smooth where a short black beard didn't conceal his face. He held his head like a large cat, sniffing the air for the scent of his prey. He didn't sit, preferring to stand in a corner where he blended into the shadows.
"Is there anything about your ex-husband that would make him vulnerable?" Matt asked Parris. "Any bad habits or vices?"
PLEASURE SEEKERS … This title ranks high on my personal favorite list. Introducing the hero and heroine to each other for the first time can sometimes be awkward; therefore, I always give the scene a lot of thought.
Chapter 18

She smiled at one of the wannabe Baywatch twin bartenders. "I'd like a gin martini, please."
"What kind of gin?"
"Give her a Beefeater's. Make it extra dry and very dirty," ordered a soft male voice behind her.
Faye turned to stare up at a tall, middle-aged man with close-cropped silver hair and intense gray eyes. Not handsome, but very attractive. The tailored lines of the dark suit on his slender body had not come off a rack. She smiled at him, bringing his gaze to linger on her mouth.
"What will you have, Mr. Houghton?" asked the other twin.
"I'll have what the lady's drinking."
Faye lowered her lashes in a demure gesture. "Thank you, Mr. Houghton."
He angled his head and smiled, the expression softening his rugged face. It's Bart."
Faye extended her right hand. "Faye."
He held her fingers, bringing them to his mouth and dropping a kiss on her knuckles. He waited until she looked up at him before releasing her hand. "Does Faye have a last name?"
"Ogden."
"Faye Ogden," he said thoughtfully, as if memorizing her name.
JUST BEFORE DAWN …is one of many titles in the Hideaway Legacy series, and is one of my top 10 personal favorites. Sometime the hero and heroine don't hit it off very well when they first meet, which can lead to a great deal of sexual tension.
Chapter 1

Salem drove another quarter of a mile, slowing and stopping in front of an expansive one-story ranch house. "I'll help you down," he announced quietly when she unsnapped her seat belt.
Sara's head came around slowly and she stared directly at him for the first time since getting into the truck. Sitting less than two feet away from him made her aware of his blatant masculine virility and beauty. The rich, deep red undertones of his sun-browned, clean-shaven face were similar to those in her own complexion.
She nodded, waiting for him to step out of the truck and come around to help her out. His hands curved around her waist for the second time, but instead of swinging her to the ground he held her aloft for several seconds. Her hands went to his shoulders as she attempted to maintain her balance. Sara felt the heat of his flesh through the denim fabric of his shirt.
"Put me down, Mr. Lassiter."
His near-black eyes narrowed slightly. "Say please."
Her delicate jaw dropped. "What!"
"I know you were taught the magic word." He pulled her closer, and she tightened her grip on his neck, bringing her breasts in contact with his hard chest.
"Please," she hissed between her teeth as her nipples hardened against a layer of lace under her silk blouse.
He set her on her feet and she flashed a saccharine grin. "Thank you – Salem."
A slight smile softened the firm lines around his mouth. "You're quite welcome, Sara."
NO COMPROMISE …The following is another scene of first encounters during a blind date in which the hero and heroine visual game of cat-and-mouse.
Chapter 2

Her gaze shifted to a tall man dress in an expertly tailored dark suit with a double-breasted, single-buttoned jacket, standing several feet behind the Japanese couple. Even though the patio was brightly lit, his face was shadowed. She had the uncanny feeling that he was staring directly at her. She shivered noticeably, the curling hair rising slightly on the nape of her neck. At that moment she wanted to look away, but couldn't. It was only when the bartender handed her her drink that she was released from the spell.
Again, she felt the short hair rise on her nape. Shifting, she made an attempt to turn around and was thwarted by a solid object. She moved to her left, but couldn't escape. A large clay pot blocked her way.
"Don't turn around," crooned a deep male voice close to her ear. There was a slight trace of a Southwest intonation in the command.
It was he! She knew instinctively it was the man who'd stood in the shadows staring at her. He was her date!
"Who are you?" Jolene didn't recognize her own voice. It had dropped an octave, quivering slightly as if she were out of breath.
"I was going to ask you the same question." His warm breath caressed the left side of her neck, feathering over a bare shoulder.
He moved closer, the heat from his body searing her flesh through the delicate fabric concealing her nakedness from him, and the world. She hadn't realized he was so tall. She stood over six feet in her heels, and he towered above her by at least another three inches.
"You could've found out who I am if you hadn't run away when Kevin made his introductions," she countered.
"I didn't run away. It's just that I prefer making my own introductions."
He'd just revealed a lot about himself. He was used to being in control. Jolene wanted to turn around to see the face that matched the deep baritone voice, but she was enjoying their subtle cat-and-mouse game. It had been a long time – too long – since she'd flirted with a man.
"Why?" she asked.
"When I see something I like, I don't like a go-between."
Her professionally waxed eyebrows lifted slightly. "You like what you see?"
"Very much."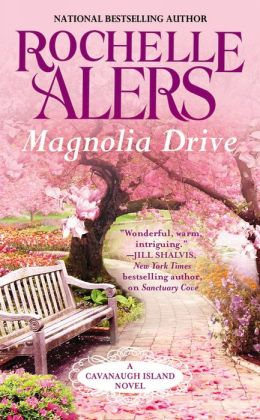 MAGNOLIA DRIVE … Continues the Cavanaugh Island series with a heroine who believes she's left her past behind her until the hero walks into her mother's salon asking for a haircut, a shave, and a date.
Chapter One

There were audible sighs and she overhead someone mumble Keaton made Denzel Washington look hideous. Murmurs of agreement and protests followed the declaration. Francine hid a smile when she escorted him to the reception desk to total his bill.
Reaching into the back pocket of his jeans, Keaton took out a credit card case. "I'd like to make an appointment for a haircut in two weeks."
She took the card, glancing at his name, swiped it, and then handed him the card and a copy of his receipt. "We're closed on Sundays and Mondays, so you'll have to tell me when you'd like to come in." He moved closer, his breath sweeping over her ear when he leaned in to peruse the appointment book.
"Make it two weeks from today. Ten o'clock is good."
Francine penciled him under her name at ten. "Thank you for patronizing the Beauty Box and I'll see you in two weeks."
Keaton reached into his pocket again, this time taking out a money clip and a business card. "I'd like you to have dinner with me later this evening. That is, if you're not busy. You can reach me at the number on the card." He paused. "By the way, I'm staying at the Cove Inn, Miss Tanner."
Francine was too stunned to reply when he pushed the card and a bill into the pocket of her smock. Her first name was on her smock, but how did he know her last name? "I can't?" she whispered once she recovered her voice.
"You can't or you don't want to?"
"You must be mistaken, Mr. Grace. I'm not who you think I am."
"You're wrong, Francine Tanner. I know exactly who you are."
"But I don't know you," she countered.
He leaned closer. "Have dinner with me and you'll have the opportunity to get to know everything you need to know about me."
Francine knew she couldn't continue to carry on a conversation with the arrogant man without someone eavesdropping. As it was, customers were craning their necks to overhear what they were walking about. "It can't be tonight."
"When if not tonight?" he questioned.
A shiver of annoyance swept over her. If or when she met with Keaton Grace he would quickly learn that she wasn't someone who reacted positively to being pressured. That was something her ex-husband had had to learn the hard way.
"I'll call you."
The slight grown between Keaton's eyes disappeared. "Thank you, Francine."
Much to her chagrin she gave him a warm smile. "You're welcome, Keaton.
GIVEAWAY:
(2) Print copy of MAGNOLIA DRIVE
To enter Giveaway: Please complete the Rafflecopter form and post a comment to this Q: 
How do you know when it's time to end a series?
About MAGNOLIA DRIVE
After a painful divorce and failed acting career, Francine Tanner packs her things and moves back to her hometown of Sanctuary Cove.  There, she will join her mother in the family business as a hairstylist at the Beauty Box.  Putting her LA dreams behind her, all Francine wants is to focus on rebuilding her life.
Keaton Grace is an independent film writer and director looking for a great place to open his own studio.  After happening upon the small-town, he buys an abandoned building and surrounding lands to start his company.  But he doesn't expect to bump into the beautiful Francine Tanner when he walks into the Beauty Box for a haircut and shave.  Remembering her from a performance years ago in an off-Broadway show, he knows exactly what role she will play in his life.
Sparks fly between the two until Keaton reveals his plan-he wants Francine to star in his upcoming film.  Tortured by her Hollywood past, she refuses to have anything to do with the film, even if it means letting go of their budding romance.
About Rochelle Alers
Bestselling author, Rochelle Alers has nearly two million copies of her novels in print. She is also the recipient of numerous awards, including the Gold Pen Award, the Emma Award, Vivian Stephens Award for Excellence in Romance Writing, the Romantic Times Career Achievement Award and the Zora Neale Hurston Literary Award.