Today it is my pleasure to Welcome author
Sidney Halston
to HJ!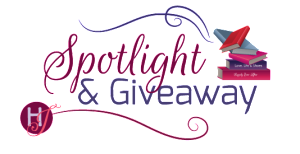 Hi Sidney and welcome to HJ! We're so excited to chat with you about your new release, Make Me Stay!
Please summarize the book for the readers here: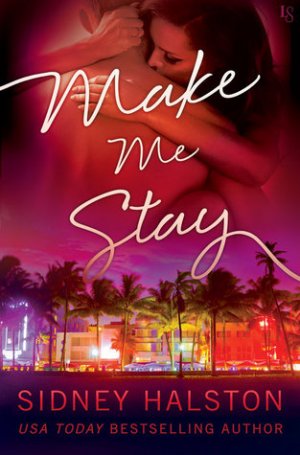 Make Me Stay is the second book in the Panic Series and can be read as a standalone. It's a hard book to describe without giving too much of it away. But I had to same what the central theme of this book is, it would be "things are not always as they seem". It's about Matt and April who meet one day at Matt's nightclub and over a few months fall madly in love. Then one day she disappears from his life without any clues. Suddenly she appears a year later without a single memory and she's not at all the same person he fell in love with. He has to learn to forgive her, but he's so upset about the lie she'd been keeping, and the fact that she cannot remember what she did wrong makes it that much harder to move past everything she made him go through during that year apart. Okay…so that sounded very cryptic but there a big twist in the middle and I just can't tell you without spoiling it.

Please share the opening lines of this book:
After a two-hour jog, I head to Café Havana on Lincoln Road for my café con leche fix, just like I've been doing every day for nearly a year. My daily routine is what's been keeping me focused after all the shit that went down. Wiping my face with the shirt that is dangling from my shoulder, I walk the last block in order to cool down.
Please share a few Fun facts about this book…
Matt is NOT the philandering playboy everyone thinks he is.
David and Geo two characters from PULL ME CLOSE (book one) (which everyone seemed to want to read more about), make a lot of cameos in this book and will give readers some closure and insight of what happened to them after PULL ME CLOSE.
I cut out about 1/3 of the book after I was finished because I felt it would be better if the reader did not know what the heroine was thinking during those early scenes when they met and were getting to know each other.
Please tell us a little about the characters in your book. As you wrote your protagonist was there anything about them that surprised you?
MATT: He likes to portray the laid back guy, who tends to go with the flow and avoid making waves. He's taken on this roll because his brother, Nick, is so high strong and worries about everything. Inside, however, he does worry and things do get to him. Unfortunately he tends to deal with his stress in unhealthy ways and because he holds his emotions back, when he becomes angry he explodes (which was something that did surprise me as I wrote it. But, it makes sense that all those feelings that were kept bottled up would eventually explode). He also doesn't mess around and when he falls in love, he falls in love hard.
APRIL: She is tough and ambitious and is not looking for love. When she meets Matt she is completely blind-sided by the way she feels about him and doesn't really know what to do with those emotions. Something that surprised me about her was that even though she was the one who was at "fault" in the way things went down the year before, it is actually hard for her to trust him when they re-meet a year later.
If your book was optioned for a movie, what scene would you use for the audition of the main characters and why?
The scene at the club when they see each other again after a year. It's intense and he says some very hurtful things to her.
Fidgeting in a pair of jeans and a loose flowery blouse, she has blond hair that falls right over her shoulders, and if it wasn't for the blue eyes, I wouldn't even know it's her. Until she speaks. Because that fucking voice gets under my skin and into my bones every single fucking time. "You saw the press conference."

I don't even bother to reply.

"Can we talk?"

"So it is you, June."

She looks down at her hands, and I swivel my chair back around in order to look at her, my elbows back and resting on the bar. If she's going to stand here and lie, I want her to look me in the fucking eyes as she does so. Except she doesn't answer and she doesn't look up. And I realize one thing at that moment: I hate her.
What do you want people to take away from reading this book?
Sometimes you have to hear a person's side of the story. What you think happened, may not necessarily be the truth. We tend to assume things and most of the time we're wrong, those were not the intentions of the person. Basically– forgiveness is a very powerful thing and not just for the person you are forgiving but for yourself. It lifts a heavy weight on your own shoulders when you let all that anger go.
What are you currently working on? What other releases do you have planned for 2017?
I'm currently finishing up, KISS KISS BANG, book 3 of the IRON-CLAD SECURITY series, (DECEMBER 2017) which is my romantic suspense series. I've already written book two, which is LAST FIRST KISS, which is my next release (August 1, 2017). After that, I'll start working on the final book of the Panic series, which will be the next book after MAKE ME STAY called KISS ME BACK and that comes out March 2018.

Thanks for blogging at HJ!
Giveaway:

Ebook: MAKE ME STAY (The Panic Series) by Sidney Halston
To enter Giveaway: Please complete the Rafflecopter form and Post a comment to this Q:

If someone you knew (or dated) just disappeared out of nowhere–poof just gone– what assumptions would you make about their whereabouts?
Excerpt from Make Me Stay:
THIS IS WHEN MATT AND APRIL 1ST MEET— I LOVE THEIR MEET-CUTE

"Slide over, will ya? I need to order a drink." He sounds as if he's already had enough drinks and doesn't need another one. I'm about to tell the guy where he can stick his drink when I see her reach into her purse and pull out her phone. I'm mesmerized. What is she doing? The jerk is staring at her, waiting for her to move, but she's reading a text instead, completely ignoring him.

But then the man makes the wrong decision. He grabs her elbow and pulls her up from the stool.

"Hey! Get your hands off me!" she shrieks. Her eyes, a piercing light blue that's almost translucent, glare at the man.

"Is everything okay?" I ask loudly, to be heard over the music.

"Miller Lite," the guy has the fucking nerve to call out.

But she speaks over him. "No. Everything's not okay. This guy grabbed me."

"Calm down, honey. You've been sitting here all night. Some of us need room."

"Well, you could say 'excuse me.'"

"And you can move your fat ass," he spits back. "It's not like you need any more drinks." At that, her mouth opens wide and she gasps. From what I can see there is nothing fat about this woman, but even if there was, the guy's totally out of line. With both palms on the bar I lean forward and get in the man's face. "Outta my bar—" But I don't have a chance to finish before she lifts her glass, stands up, and slowly and deliberately pours the entire drink over the guy's head, olives and all.

Swear to God—swear to fucking God—all the lights, the music, and the people dancing come to a screeching halt as she slams her empty glass on the table and calmly sits back down. "Another martini, please," she says sweetly, batting her lashes.

Fucking spectacular.

I think I might be in love.
Excerpt. © Reprinted by permission. All rights reserved.

Book Info:
Secret identities, second chances, drama, desire: It's all going down in Miami Beach in this tantalizing novel from the bestselling author of Pull Me Close, which was hailed by Aurora Rose Reynolds as "a heart-gripping story about . . . the power of love."
April: Walking away from Matt Moreno was the hardest thing I've ever done. Lying to him was a close second, but for his safety, I had no other choice. I was undercover, working to put some nasty people behind bars. But when Matt nearly recognizes me on Lincoln Road a year later, all those very real feelings come rushing back. Now that my assignment's almost over, will he understand why I lied? Why I had to leave? Most important, can he ever forgive me?
Matt: I was madly in love with June Simpson . . . or, at least, with the woman I thought was June. Then she just disappeared while my family's nightclub went through hell. And after months of searching, when I think I've finally found that sexy, raspy voice and those exquisite blue eyes, she slips away once more. Turns out, "June" is actually Detective April White. She's been playing me the whole time. And she's about to rock my world all over again.
Book Links:

Meet the Author: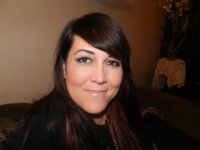 USA Today bestselling author, Sidney Halston lives her life with one simple rule: "Just Do It"–Nike. And that's exactly what she did.
After working hard as an attorney, Sidney picked up a pen for the first time at thirty years old to begin her dream of writing. Having never written anything other than very exciting legal briefs, she found an outlet for her imaginative, romantic side and wrote Seeing Red. That first pen stroke sealed the deal, and she fell in love with writing. Sidney lives in South Florida with her husband and children. She loves her family above all else, and reading follows a close second. When she's not writing, you can find her reading and reading and reading. She's a reader first and a writer second. When she's not writing or reading, her life is complete and utter chaos, trying to balance family life with work and writing (and reading). But she wouldn't have it any other way.
Social Media:
Facebook: www.facebook.com/sidneyhalston
twitter: www.twitter.com/sidneyhalston
website: www.sidneyhalston.com