Today it is my pleasure to Welcome author
Rebecca Brooks
to HJ!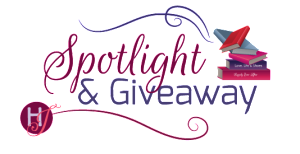 Hi Rebecca and welcome to HJ! We're so excited to chat with you about your new release, Make Me Yours!
Please summarize the book for the readers here: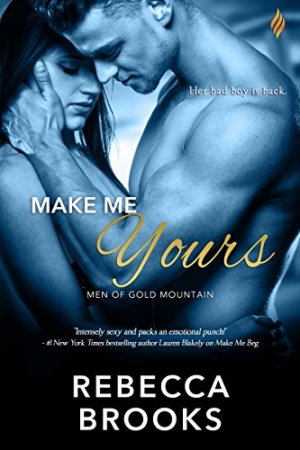 M is for Mountain Men
A is for Arm Porn
K is for Kissing
E is for Explosive Chemistry
M is for Music
E is for Emotional
Y is for YES! YES! YES!
O is for Outdoor Sex
U is for Uplifting
R is for Reunited Lovers
S is for Second Chances

Please share the opening lines of this book:
All it took was one glance at the flyer over the bar, and Claire knew. No matter how much time had passed, she still had a weakness. It was one of those spine-tingling, knee-weakening, heart-sputtering sorts of problems. A problem with men and their hands.
Please share a few Fun facts about this book…
Each book in the Men of Gold Mountain series is set in a different season, and Make Me Yours is the fall book. Fall is my favorite season, and I loved writing about the beautiful foliage in the Cascade Mountains!
I got the idea for Ryan's hit album Bedroom Songs from Lori McKenna's self-produced demos, The Kitchen Tapes. I love how raw and real McKenna's album is, and I wanted that to come through in Ryan's music.
I learned a lot of fun facts about dinosaurs when writing Maya's character!
I really regret not getting at least one massage when writing this book, so I could call it "research." The other great research opportunity I missed out on was making the Chocolate Orgasm cake, to make sure it's as delicious in real life as it is on the page. All for the sake of accuracy, right?
Just like Claire, I, too, have a weakness for men's hands. I wanted to write a musician hero because he'd totally know how to use his fingers…
Was there a scene in this book that was harder to write than others?
The rock climbing scene was a challenge because there are SO many moving parts going on. I had to figure out the logistics of getting Ryan to teach Claire how to climb, have them make it to the top of the cliff together, show the emotional growth that happens from tackling this challenge, AND keep it sexy—while acknowledging that dangling terrified from a rock face might not be a turn on! I've been rock climbing twice, so I had some knowledge to draw on. But I asked more experienced climbers to read the scene and make sure it worked. In the end, it was fun to write but I labored a lot over the details!
Excerpt:
His voice guided her, telling her where to put her hands and then her feet as she made her first tentative moves.
Her muscles protested. Her stomach clenched. Maybe this was high enough. She'd proven herself. Could she get down now?
But when she looked over her shoulder, she saw she wasn't anywhere near as high as she thought. Maya climbed higher alone on a jungle gym, and Claire didn't bat an eye. Was this really all she could handle?
She took a deep breath and faced the rock again. No more thinking. Thinking slowed her down, distracted her from the guiding sound of Ryan's voice. Thinking made her muscles object, demanding she let herself down and stop this charade.
While Ryan's voice, his promises, the memory of his body made her keep going.
Excerpt. © Reprinted by permission. All rights reserved.

What do you want people to take away from reading this book?
I want readers to feel like they've traveled to a beautiful town in the mountains, where they've laughed, cried, fallen in love, and had some very hot adventures. I also want readers to take away how amazing, fulfilling, and fun sex can be when it's with a partner who's giving and communicative in bed! Great sex means different things to different people, but I really want to show positive examples of relationships in all my books. My characters are flawed, imperfect, and real—and proof that that it's possible to work through challenges and come out stronger.

Thanks for blogging at HJ!
Giveaway:

An ecopy of MAKE ME STAY (Men of Gold Mountain series #1) by Rebecca Brooks
To enter Giveaway: Please complete the Rafflecopter form and Post a comment to this Q:

Would you ever give a past love a second chance, or are you d-o-n-e when it's over?
Book Info:
Claire Collins has always been good—except when it comes to bad boys. Or one bad boy in particular: a tattooed musician as skilled with her body as he is with his guitar. But he wasn't ready to be a father, so she left him to raise their daughter on her own. Only fate had other plans, and suddenly, Ryan is back in her life, disrupting everything. This time, though, she's determined not to lose her heart…even if she still craves his touch.
Ryan Thomas never expects to see Claire again—especially not in a small mountain town in Washington on the last show of his comeback tour. But when the lights come on, there she is, more beautiful than ever. One incredible night with her won't be enough… But he'll have to prove he's not the man he used to be, if he wants to keep her—and his family—for good.
Book Links:


Meet the Author: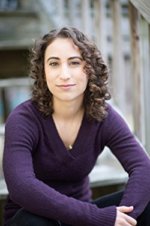 Rebecca Brooks lives in New York City in an apartment filled with books. She received a PhD in English but decided it was more fun to write books than write about them. She has backpacked alone through India and Brazil, traveled by cargo boat down the Amazon River, climbed Mt. Kilimanjaro, explored ice caves in Peru, trekked to the source of the Ganges, and sunbathed in Burma, but she always likes coming home to a cold beer and her hot husband in the Bronx.
Website | Facebook | Twitter | Instagram |