Today it is my pleasure to Welcome romance author
Macy Beckett
to HJ!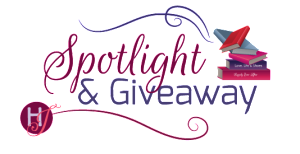 Hi Macy and welcome to HJ! We're so excited to chat with you about your new release, Make You Remember!
Please summarize the book for the readers here:
He's about to make his own luck.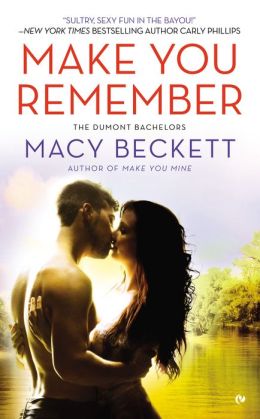 Ten years ago, Beau Dumont made the biggest mistake of his life by letting his high school sweetheart, Devyn Mauvais, slip through his fingers. Now the reformed bad boy will stop at nothing to get her back. Even if it means tricking her into taking a job on his family's riverboat, the Belle of the Bayou.
When Devyn's old flame offers her a stint at the boat's day-care center, she sees it as a chance to prove she isn't just the descendant of Louisiana's most infamous voodoo queen. Besides, it beats leading ghost tours around New Orleans. Yet when it comes to Beau, Devyn's all business. She won't give the sweet-talking playboy another chance to break her heart.
But there's no escaping temptation in such close quarters, and Beau won't be satisfied with a few hot nights with the girl he's always loved. As he strives to make Devyn remember the good times, will his passion and heart be enough to regain her trust?
Please share the opening line of this book:
Devyn Mauvais looked at the gratitude in her client's rheumy eyes and said the most expensive words in recent history. "Now, don't you worry about my fee, hon. Your happiness is payment enough."
Please share a few Random facts about this book…
MAKE YOU REMEMBER is Beau and Devyn's story, the estranged high school sweethearts you met in the first book. Much like MAKE YOU MINE, the plot unfolds onboard the Belle of the Bayou, the Dumonts' historic riverboat, but this time the stakes are even higher for our star-crossed lovers.
Please tell us a little about the characters in your book. As you wrote your protagonist was there anything about them that surprised you?
Beau Dumont is back in town after nearly a decade-long stint in the military. The time he spent overseas helped him see what really matters—family—and he's ready to start one of his own with Devyn Mauvais, the one that got away. However, convincing Devyn to take him back won't be easy. She never truly recovered when Beau left her after high school, and she's an expert at guarding her heart. It was so much fun writing these two, especially the gentle ways that Beau breaks down Devyn's barriers. And the chemistry between them is scorching! In fact, RT Reviews gave 4 stars to MAKE YOU REMEMBER, saying "There's hot, and then there's hot."
What, in your mind, distinguishes this book from other books out there in the same genre?
Readers of this series say they love the Southern flavor, the humor, and of course the heat.
The First kiss…
Her lips were every bit as soft as he remembered, the honeyed taste of her mouth so achingly familiar that it gave him chills, even after all this time. If he thought the Belle felt like home, it was nothing compared to kissing Devyn.
Now he was home.
Did any scene have you crying or laughing while writing it?
I laughed so hard when writing Devyn's high school reunion scene. I tried to think of the most humiliating scenario possible and decided nothing would be worse than showing up to a reunion wearing the discarded dress of your nemesis.
Here's a snippet:
Devyn had long since tuned out the prattle, so she was caught off guard when Jenny abruptly stopped and pointed at her.
"What?" Devyn asked.
Jenny covered her mouth to stifle a giggle. "Nice dress, Dev."
Devyn stood a bit straighter and smiled. "Thanks. I picked it up for a steal."
"I know," Jenny said. "From the Tulane Avenue Goodwill, right? That's where I donated it." She leaned down to inspect the side hem. "Yep. There's the stain I never could get out."
Devyn stopped breathing.
"It looks cute on you, though," Jenny added with a shrug that said, But not as good as it looked on me. "One girl's trash is another girl's treasure, right?"
At once, Devyn felt the weight of two dozen gazes shifting in her direction. Her upper body went numb, as if she had slept with both arms tucked beneath her pillow and cut off her circulation. Several charged beats passed in silence before she forced a wide grin and toasted her enemy. "Are you calling a Gucci design trash? I do believe that's blasphemy."
A few people chuckled, but it was a this-is-getting-awkward kind of laugh.
What do you hope readers will take away from reading this book?
Something I hope readers will take away from MAKE YOU REMEMBER is that love is a risk, and there are never any guarantees. But despite the pain, it's worth it.
What are you currently working on? What other releases so you have planned for 2015?
MAKE YOU REMEMBER is my last release of 2014. We'll have to see what happens next!
Thanks for blogging at HJ!
Giveaway:

2 print copies of MAKE YOU REMEMBER
To enter Giveaway: Please complete the Rafflecopter form and Post a comment to this Q:

When is the last time you took a risk that made you uncomfortable?
Meet the Author: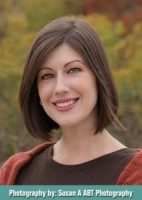 Macy Beckett has lived in two countries and eleven different states, but she abandoned her nomadic lifestyle and now resides in Loveland, "The Sweetheart of Ohio," with her husband and three spirited children. She earned a Bachelor of Arts in English from Texas State University and resigned after nine years of teaching to write novels full-time. She is the author of the fun and sexy Dumont Bachelors series, including Make You Mine and Make You Blush.
Twitter: @MacyBeckett
Facebook: https://www.facebook.com/AuthorMacyBeckett
Buy links:
Amz: http://www.amazon.com/Make-You-Remember-Dumont-Bachelors/dp/0451465342/
amp;N: http://www.barnesandnoble.com/w/make-you-remember-macy-beckett/1119058637
BAM: http://www.booksamillion.com/p/Make-Remember/Macy-Beckett/9780451465344