Today it is my pleasure to Welcome author
Jessica Lemmon
to HJ!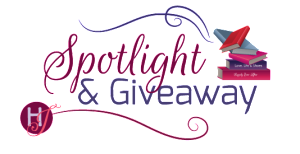 Hi Jessica and welcome to HJ! We're so excited to chat with you about your new release, Man Candy!
Please summarize the book for the readers here: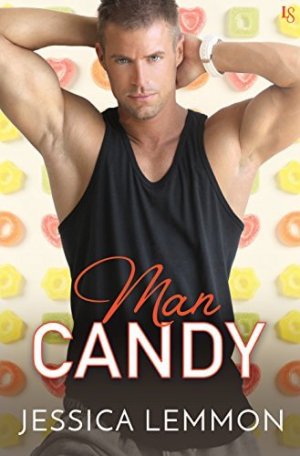 Dax goes to Tennessee for a vacation, but encounters Becca, a spunky, beautiful blonde at the cabin rental office. When the road washes out at the base of the mountain, their one steamy night turns into two weeks and a forever love neither of them saw coming.

Please share the opening lines of this book:
"You are fired!" My brother's neck is beet red, his nostrils flared. He's the picture of incensed at the moment. But. He loves me. I excel at finding Tad's heart.
"The traffic on the way in—" I start.
"I'm not joking, Becca." His eyebrows go higher, his mouth half open for a beat before he finishes his thought. "I can't deal with this right now."
Please share a few Fun facts about this book…
Becca's recipes made me hungry.
Dax might be my favorite hero in the series.
This book was more emotional than I would've guessed. I teared up when I wrote it and through every round of edits, which isn't typical.
Please tell us a little about the characters in your book. As you wrote your protagonist was there anything about them that surprised you?
Dax recently lost his father, so he has such a tender, pragmatic way of viewing the world. He's great with Becca who hasn't had a lot of support in her life.
If your book was optioned for a movie, what scene would you use for the audition of the main characters and why?
I sneak a glance at the stranger to find he's still looking in my direction. His brow crashes down again and his curved back goes straight, like he's ready to speak out in my defense. Interesting. Nay . . . intriguing. With an audience, I can't resist being cheeky.
"Is that what I'm doing?" I regard the cloth in my hand in faux shock. "I must've been sleep-dusting again."
Tad snarls a few sentences. It's not that I'm ignoring him so much as that what he's saying is zapped from my head by two heat-seeking silver-blue irises that vanish beneath narrowed lids.
The stranger's not only watching me now. He's smiling at me.
It's brief, but I'm rewarded by the flash of white teeth before they vanish behind full lips. He snaps those gorgeous eyes away from me and back to his phone.
I hope he's not texting his girlfriend.
What do you want people to take away from reading this book?
That warm fuzzy feeling after you watch a really romantic movie.
What are you currently working on? What other releases do you have planned for 2017?
The follow-up to Man Candy, RUMOR HAS IT will be here in May. I'm loving the premise. Even cooler, there are a few scenes featuring that hero, Barrett Fox in Man Candy.

Thanks for blogging at HJ!
Giveaway:

Ebook: MAN CANDY ( A Real Love Novel) by Jessica Lemmon (Gifted via Amazon)
To enter Giveaway: Please complete the Rafflecopter form and Post a comment to this Q:

Have you ever been snowed in? 
Excerpt from Man Candy:
Dax
The high-heeled sandals on Becca's feet give her a few added inches of height, making her legs a mile long. She doesn't quite strut, but she doesn't hesitate either.
Boss Man doesn't seem to care that she's lingering, since he's on his way out the door, his scowl a permanent fixture.
She's a few feet from my seat, so I straighten up, pull back my shoulders, and lock my gaze with hers. It's dark in here, so I can't tell if her eyes are hazel or golden-brown. I'll know soon enough.
She comes to a scuffling stop in front of me, her smile somewhere between shy and confident. Interesting mix.
"Hi."
"Hi yourself," I rumble after a brief pause.
She grins and I feel a smile pulling my lips. It's not like random gorgeous women approach me on the regular. I can't remember the last time any woman approached me. I've been in my head a lot lately—stomping around frowning isn't the most open body language for attracting the opposite sex.
Becca doesn't twirl her hair or inspect her shoes. She simply pulls out the seat next to me and sits down.
"I saw you and Tad swap keys."
My eyebrows lift.
Her mouth drops open before a laugh echoes from her throat. When she covers her lips with her fingers, she looks adorably chagrined.
"I didn't mean that to sound strangely sexual." Another laugh. "I'm assuming the cabin you booked isn't available?"
I fish the red key fob out of my pocket and show her the proof that I've been relocated. "I'm now in thirteen. Tell me there's no weird lore I should know about."
"Besides the guy in a hockey mask who murders teenagers and throws them in the lake? None at all."
I let loose a smile of my own. "I'm safe, then. I haven't been a teenager for a while."
She taps her lips with one finger, and I admire the full plushness of them and try to remember the last time I kissed someone because I wanted to. It's been way longer than I like to admit.
"So you were in cabin . . ."
"Seven."
"I'm trying to remember the name on the reservation." She narrows her eyes—hazel, I notice before they disappear under mascaraed lashes. "Dex?"
"Dax," I correct. "You were close."
"Dang! I really was. I thought you were 'Dex,' short for 'Dexter.'"
"It's 'Dax,' short for nothing," I reply. "Is 'Becca' short for 'Rebecca'?"
"It's 'Becca,' short for nothing."
We smile at each other, the air sizzling between us with a special brand of fire: want. I'd use the two-ships-in-a-storm metaphor but that'd be lame. Instead I point out the obvious.
"Your boss is a prick."
This earns me a loud "Ha!" followed by "He's been like that since he was five years old. I'm his younger sister, so I would know."
"I take it back. He's not a prick. He's an asshole. I've fired people before and my form is much better. Who fires his younger sister?"
"What if I deserved it?" She leans on an elbow, and despite her shirt having an enticing V-neck, I keep my head up.
"Did you?" I ask.
Her confident expression falters, her eyes glancing away before landing on me again. Damn. Does she think she deserved that little respect? An odd urge flows through me—the urge to protect her, if not avenge her. Again, not the norm where I'm concerned.
"Maybe," she finally answers.
I glue my gaze to hers. "Even if you deserved it, he should respect you more than to bark at you in front of a bar full of patrons."
"That sounds like a line."
"Don't do lines, babe." I drink my beer and shrug. I don't have time for bullshit these days. Maybe that's me getting older, or maybe it's that losing my dad has narrowed the list of what's important to a lean top five.
"Cabin thirteen doesn't have any creepy lore, but it's nothing like cabin seven." She crosses her legs and wiggles her foot. I wait for her to continue. "Cabin seven is remote and woodsy. Nestled in a sea of pines next to a clearing of wildflowers, with a view of the mountains."
Exactly what I wanted. Exactly why I came here. Peace, quiet, and pine trees.
"Cabin thirteen," she says, her face pinching, "is a short drive from this building. Its features include a sprawling downstairs area, two bedrooms and two bathrooms on opposite sides of the cabin, a balcony with hot tub, an elliptical machine, and an arcade room off the back."
I don't need a mirror to know I'm frowning.
"The balcony overlooks the parking lot for the casino at the bottom of the mountain," Becca continues like a commercial from Grand Lark, "and is convenient to both the Grand Lark office and bar and cabins ten and eleven, which are multifamily and perfect for reunions or weddings."
She finishes with a grin. She enjoys teasing me.
"How's that sound?" she asks.
"Utopic."
"And he's funny." She presses a finger onto my forearm. The least sexual touch ever, and yet my skin is warm even after she pulls away.
Excerpt. © Reprinted by permission. All rights reserved.

Book Info:
Dax: After spending months buried up to my eyeballs in my family's affairs, I'm ready for a break. The kind of break where I can spend two solid weeks camping and fishing in the company of absolutely no one. Then I find myself directly in the path of a drop-dead gorgeous tornado by the name of Becca Stone. Who can resist a night with a damsel in distress? Especially when she happens to be a leggy blonde? The last thing I expect is for Becca to show up on my cabin doorstep the next night, shivering in the rain and ready for seconds.
Becca: One minute I'm admiring the rock-hard jaw of the Magic Mike lookalike who walks into my bar, and the next I'm getting fired by my own brother. Loudly. In front of everyone. Luckily Dax Vaughn is a gentleman who aims his white-hot smile at me. Oh, it's on. Wham, bam, thank you ma'am. Then a torrential storm washes out the main road and causes a massive power outage, giving us two whole weeks to enjoy each other's company. At which point Dax will go back home, leaving "us" in the rearview mirror. That's the plan. Or it was . . . until I started falling for him.
Buy links: www.jessicalemmon.com/man-candy
Book Links: Book Links: Amazon | B&N | iTunes | kobo | BAM |


Meet the Author: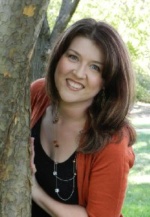 A former job-hopper, Jessica Lemmon resides in Ohio with her husband and rescue dog. She holds a degree in graphic design currently gathering dust in an impressive frame. When she's not writing super-sexy heroes, she can be found cooking, drawing, drinking coffee (okay, wine), and eating potato chips. She firmly believes God gifts us with talents for a purpose, and with His help, you can create the life you want.
Website | Facebook | Twitter | Instagram | GoodReads |