Today it is my pleasure to Welcome author
Susan Wiggs
to HJ!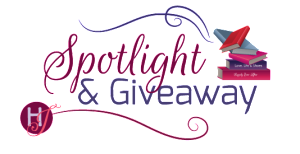 Hi Susan and welcome to HJ! We're so excited to chat with you about your new release, Map of the Heart!
Please summarize the book for the readers here: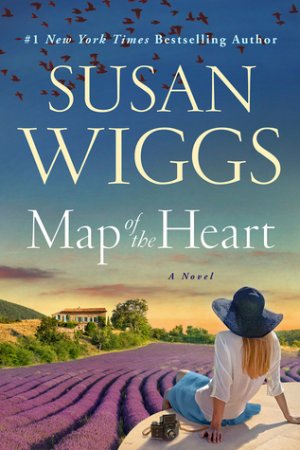 In MAP OF THE HEART, each of the characters is searching for identity. Camille breaks open a long-held family secret. In the twilight of his life, her father finally reconciles his past with his hidden dreams. Camille's daughter, Julie, learns to deal with bullying. And Finn, the incredibly appealing love interest, has been on a lifelong quest to know the father he lost before he was born. As the title implies, the journey is both literal and metaphorical.
As with all my novels, all is liberally sprinkled with romance, food, and wine!

Please share the opening lines of this book:
Of the five steps in developing film, four must take place in complete darkness. And in the darkroom, timing was everything. The difference between overexposure and under exposure sometimes came down to a matter of milliseconds.
Please share a few Fun facts about this book…
When he read the book's dedication, my husband Jerry got very misty-eyed.
My research trip for MAP OF THE HEART is documented here: http://www.susanwiggs.com/2015/10/
I "tuckerized" two names in this book. (Tuckerize–the writer's term for stealing names.) Tavia is in marketing at HarperCollins, and Malcolm Finnemore (Finn) is named after our friend Riaz Finnemore, who is ridiculously handsome and charming in real life.
Please tell us a little about the characters in your book. As you wrote your protagonist was there anything about them that surprised you?
Like all the characters I make up, the protagonist works in a field I find fascinating. She's a forensic photo and film expert, renowned for her ability to rescue and restore film that is decades old and unravel the mysteries within. What surprised me about Camille is that, despite having survived a horrific tragedy as a young woman, she retains her sense of humor and optimism.

If your book was optioned for a movie, what scene would you use for the audition of the main characters and why?
Oh, that's hard to do without spoilers. The main characters meet in an explosive scene–she screws up his one-of-a-kind film and he rips her a new one over it. When cooler heads prevail, they get to know each other a little bit:
"Call me Finn."
She took another sip of wine, eyeing him over the rim of her glass. "You look like a Finn."
"But not a Malcolm?"
"That's right. Malcolm is totally different."
He grinned, flashing charm across the space between them. "How's that?"
"Well, buttoned down. Academic. Bow tie and brown oxfords."
He laughed aloud then. "You reduced me to a cliché, then."
"Guilty as charged."
"Want to know how I pictured you?" Without waiting for an answer, he rested his elbow on the back of the sofa and turned toward her. "Long dark hair. Big dark eyes. Total knockout in a red striped shirt." He chuckled at her expression. "I checked out your website."
Oh. Her site featured a picture of her and Billy on the "about us" link. But a knockout? Had he really said knockout? He was probably disappointed now, because on this particular night, she didn't look anything like the woman in that photo.
"You look just like your photo," he said.
Wait. Was he coming on to her? No. No way. She should have looked at his website. Did history professors have websites?
She saw something flicker across his face, an expression she couldn't read.
"Go ahead," he said. "You can look me up on your phone. You know you want to."
She flushed, but did exactly that, tapping his name on the screen. The information that populated the web page surprised her. "According to these search results, you're a graduate of the US Naval Academy and a former intelligence officer. You're now a professor of history at Annapolis, renowned for tracing the provenance of lost soldiers and restoring the memories to their families. You're an expert at analysing old photos."
"Then we have something in common. If you ever come across something mysterious in a picture, I can take a look."
She couldn't decide if his self-confidence was sexy, or annoying. In the "personal" section of the page, it was noted that he had been married to "award-winning journalist Emily Cutler" for ten years, and was now divorced. She didn't read that part aloud.
"You don't say." He shifted closer to her and peered at the screen.
"I don't. Wikipedia says. Is it accurate?"
"More or less." He grinned. I don't know about the 'renowned' part. I've never done anything of renown. Maybe choosing this exceptional wine. Cheers." He touched the rim of his glass to hers and took a sip.
Excerpt. © Reprinted by permission. All rights reserved.

What do you want people to take away from reading this book?
I want the whole world to spend the month of October driving in the south of France during the grape harvest. I mean that. Put it on your bucket list.

What are you currently working on? What other releases do you have planned for 2017?
I'm working on MIDDLE GROVE, which will be published next summer, I believe. My publisher is reissuing the Lakeshore Chronicles books in a gorgeous new format–trade paperback–and I love it!
There are also new editions of my classic historical romances as well. THE LIGHTKEEPER is twenty years old this year, and I still love that book, written during a November storm in a cabin on the Pacific coast.

Thanks for blogging at HJ!
Giveaway:

Print copy of MAP OF THE HEART by Susan Wiggs
To enter Giveaway: Please complete the Rafflecopter form and Post a comment to this Q:

What's the most surprising or unexpected thing you learned about your family? Something you didn't know until you were grown?
Book Info:
Widowed by an unspeakable tragedy, Camille Palmer has made her peace with the past and settled into the quiet safety of life with her teenage daughter Julie in a sleepy coastal town. Then the arrival of a mysterious package breaks open the door to her family's secret past. In uncovering a hidden history, Camille has no idea that she's embarking on an adventure that will utterly transform her.
Camille, Julie, and Camille's father return to the French town of his youth, sparking unexpected memories — recollections that will lead them back to the dark days of the Second World War. And it is in the stunning Provençal countryside that they will uncover their family's surprising history.
While Provence offers answers about the past, it also holds the key to Camille's future. Along the way, she meets a former naval officer who stirs a passion deep within her — a feeling that she thought she'd never experience again.
Buy Links: https://www.harpercollins.com/9780062425485/map-of-the-heart


Meet the Author: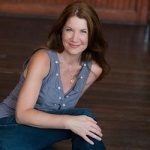 Susan Wiggs is the #1 New York Times-bestselling author of more than fifty novels, including the beloved Lakeshore Chronicles series and her most recent, the instant New York Times bestseller Family Tree. Her award-winning books have been translated into two dozen languages. A native of a small town in upstate New York, she now lives with her husband at the water's edge on an island in Puget Sound, and in good weather can commute to her writers' group in a 21-foot motorboat. A former teacher and graduate of the University of Texas and Harvard, Susan is also an avid hiker, an amateur photographer, a good skier and cautious mountain biker — yet her favorite form of exercise is curling up with a good book.
Website | Facebook | Twitter | Instagram |