Today its is my pleasure to welcome USA Today bestselling author Lynn Raye Harris to HJ!
Lynn for all of my readers who may not be familiar with your work, could you tell us a bit about yourself and your books?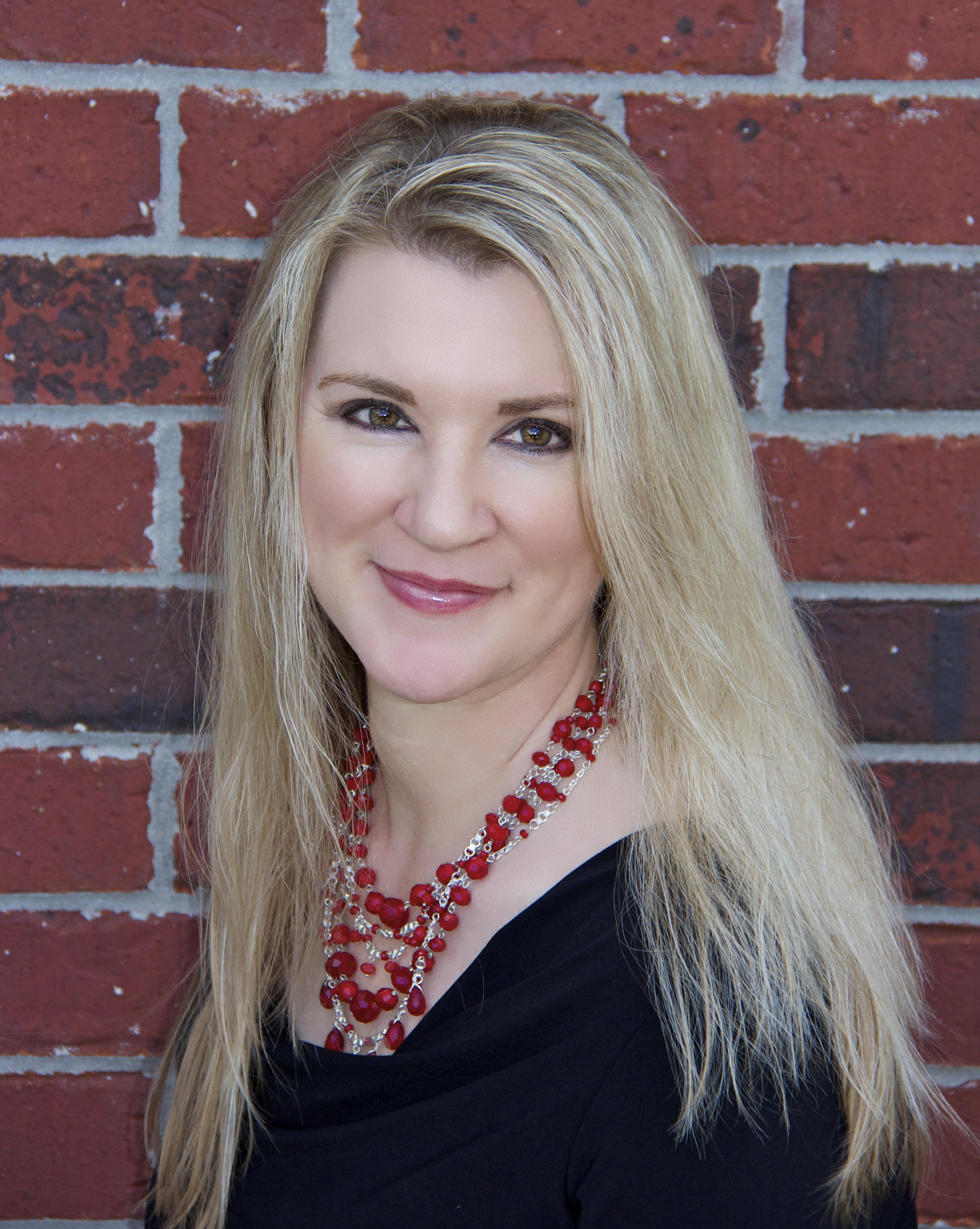 Sure—and thanks for having me! First of all, I'm a Southern girl, though I was also a military brat and spouse and have therefore moved all over the world. I'm planted in Alabama now, however, and the Southern accent has come back in full force. Oh, it's not as thick as some of my friends' accents, but I can still put two syllables into a one-syllable word. 😉
As for my books, I write sexy, sensational contemporary romances featuring lots of angsty emotion and hot passion. My heroes are dark and dangerous, and my heroines are smart and brave. And they always have fabulous sex. 😉
Which hero, among all your books has given you the biggest run for your money? and why?
Hmm. Well, Alejandro de Ramirez was my first published hero, and in many ways he was the most difficult. Because he appeared on the page kinda out of nowhere, and then I had to figure out what was driving him to be so harsh and unpleasant to the heroine. I worked hard on that first book (SPANISH MAGNATE, RED-HOT REVENGE), and I had a lot to learn. But, ultimately, I figured it out and Alejandro got his story. 🙂 Since then, I've written some challenging heroes, that's for sure – but Alejandro holds a special place in my heart.
If you had to pick one book you read in 2012 that made an impression what would it be and why?
You ask such great questions, Sara! Now I have to think. I read a lot of books in 2012 (though not as many as I would have before I started writing for a living – cuts into the reading time!), but I'm trying to think which one affected me most. I love romance novels, think they're the best thing since sliced bread, but I'd say the book that made the biggest impression on me was LIFE OF PI.
Wow, that was an amazing story. I started reading it out of curiosity – and I was so taken with the voice that I had to keep reading. It's such a wild tale – boy stranded on lifeboat in the ocean with only a tiger for company. Not only that, but they're out there for 200+ days! How do you survive? How do you cope? And there's a tiger for heaven's sake! How do you keep from being eaten?
There is so much more I could say, but I don't want to spoil it for anyone. If you haven't read it, give it a try. And prepare to ask yourself at the end what you believe about life. It's that incredible.
What else are you working on? What can we expect from you in the future?
I'm always working on something! Right now, I'm finishing up revisions on a Harlequin Presents, which will be available in late 2013 (possibly November or December). It's about a perfumer and the Italian cosmetics tycoon who throws her out after a hot one-night stand. Naturally, there are consequences to deal with. It's not over for Drago di Navarra and Holly Craig, no matter what Drago believes. 😉
I'm also working on my very first indie book. HOT PURSUIT is a single title story about a military Special Forces commander and the childhood friend whose heart he broke when he left town ten years ago. Matt Girard and Evie Baker have a past together—but they don't expect their chance meeting in Rochambeau, Louisiana, to end up as a partnership in which they need to rescue Evie's sister from a kidnapper and find a killer before he—or she—can strike again. This is the first book in my Hostile Operations Team series, and I hope to have it available on all the ebook outlets in the next two months!
Let's talk about your new release

'Marriage Behind the Façade' 

Tell us about the book: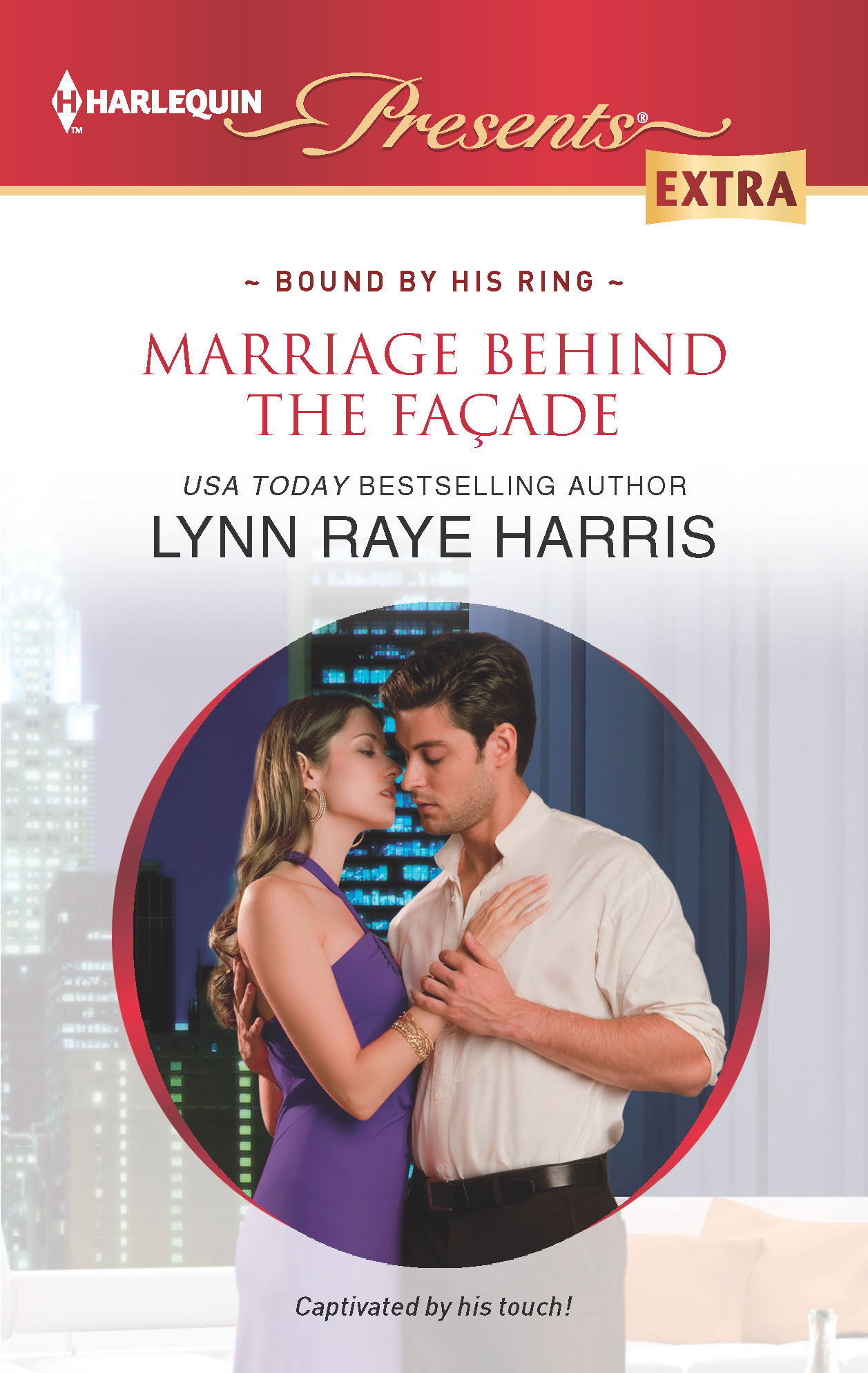 MARRIAGE BEHIND THE FAÇADE is about Prince Malik al Dhakir and the woman who dares to send him divorce papers. Sydney Reed married Malik over a year ago, because he swept her away, but then she realizes that she's the only one in love and she can't take it, especially when Malik says their marriage was a mistake. So Sydney runs away, and Malik doesn't follow.
A year later, Sydney serves him with papers – but Malik isn't about to take this lying down. In fact, he's come to tell Sydney that they cannot divorce until they spend 40 days together, as man and wife, in his country. That is what the law requires, and that's the only way he will grant her a divorce. Naturally, nothing goes the way either of them expect….
What sparked the idea for this story? Did you always mean to write sheikh Malik's HEA?
When I first started this story, I had a different idea. It was still a marriage in trouble, and Sydney had still served Malik with papers, but the reason behind it was far different – and darker. My editor felt it was too dark, so I had to scrap the first two chapters and start again. Basically, it was supposed to be a story about how a couple falls apart when they lose a child, and how they find each other again.
I didn't know Malik was an Al Dhakir (like King Adan from STRANGERS IN THE DESERT) when I first started it, but when I had to start the book again, it suddenly hit me that he was Adan's brother! And that's how Book 2 in my Al Dhakir Brothers series was born. It's still a marriage in trouble, and Malik and Sydney have to find their way back to each other—but it is a better story than I started with. My editor was right that it was too dark.
If you had to pick your favorite scene in Marriage Behind the Façade…
Oh, without a doubt it's when Sydney is nearly overcome with heat and then there's Malik appearing, on a horse, to save the day. Can you imagine it? A gorgeous Arabian horse, dripping with tassles, all fiery and ready to run – and a beautiful man on its back, clothed in desert garb from head to toe, who leaps down and carries you into a tent. *sigh* It's complete fantasy, of course, but I love it. 🙂
Who would play Sydney Reed and sheikh Malik in the movie version of your book? And why?
Oh my. I think Sydney would be played by someone like Emma Stone or Kelly Reilly because they're pale, milky redheads. (And I used a photo of Kelly Reilly on my inspiration board!)
But Malik – well, I can almost never cast my heroes. Oh, I pull inspirational photos sometimes, but they are often male models without recognizable names. Well, except for David Gandy. He could be all of my heroes. 😉 If anyone has any suggestions for Malik, fire away!
Thanks for the wonderful interview Lynn..
Giveaway:
Today I'll gift either a signed copy of the paperback or a Kindle or Nook or Kobo copy to one commenter (the first two devices have to be US registered – their rules, not mine). Depending on how robust the entries are, I might give away more than one! I always try to give good prizes…. It's fun!
To enter Giveaway: Please complete the rafflecopter form below and post a comment to this Question: Which kind of hero is your favorite? The dashing sheikh in his desert robes? The brooding tycoon in his sophisticated city setting? The tortured aristocrat holed up in his castle? Something else?
And now an excerpt from the story. Sydney has awoken in the middle of the night when she hears thunder. It's not raining yet and she's walked out onto the terrace because she can't go back to sleep.
"It looks worse than it is."
Sydney spun to find Malik sitting at the other end of the terrace. He unfolded his frame from a chair, stalked toward her. Her heart was already hammering from the thunder, but it kicked up several degrees as another flash of lightning illuminated the sky.
Dear God, Malik wasn't wearing a shirt.
Sydney swallowed as he came to halt in front of her. "Will it actually rain?"
He tilted his head up, exposing his throat as he gazed at the sky. She remembered nibbling that throat. Sucking the skin there. A dart of sensation throbbed between her legs. She could feel herself growing wet, feel the aching heaviness of sexual arousal. His chest was broad, sculpted with muscle. Lightly sprinkled with hair that tapered into a V, leading the eye down, down, down to the waistband of the faded jeans he wore.
Sydney jerked her gaze back up, but not quite in time. Malik was watching her, his dark gaze smoldering with intensity.
"Like what you see?"
She tossed her hair over her shoulder again. Why lie? He'd see right through her anyway. "Yes. But it doesn't matter if I like it or not, because I'm not traveling that road again."
His chuckle was a sexy vibration in his throat. "It won't rain here tonight, but we could quench our thirsts in other ways. I'm sure you remember how good it was between us, Sydney."
"I don't care," she said, her voice catching at the end.
He reached out with one hand, tucked a strand of hair that had blown free behind her ear. A shiver ran the length of her. He was different now. Not as reserved as earlier. After they'd left the palace, he'd been silent, tense. She'd wanted to know why, but she'd been unable to ask.
"You used to care. Very much. I remember that you couldn't get enough of me."
"People change, Malik. I've changed."
"Have you?"
"I think we both have."
"Perhaps these changes will only make it better," he said, his voice too seductive for comfort.
She was mesmerized. Oh, how she wanted. But it was a bad, bad idea. Once she stumbled down that path, she wouldn't be able to turn around again. Because he was addictive.
"I doubt that," she said firmly, as much to him as to herself.
His smirk told her she'd made a mistake. "Yes, perhaps you are right. It could hardly get better. How many ways did you give yourself to me? How many times?"
"More than enough," she answered, proud of herself for being able to reply when his words called up a wealth of erotic memories in her mind.
"I'm certain we could think of a few more things to try," he said.
She shook her head. "It won't work, Malik. You can't talk me into going to bed with you."
"Who said anything about a bed?"
About Lynn
USA Today bestselling author Lynn Raye Harris burst onto the scene when she won a writing contest held by Harlequin. The prize was an editor for a year — but only six months later, Lynn sold her first novel. A former finalist for the Romance Writers of America's Golden Heart Award, Lynn lives in Alabama with her handsome husband and two crazy cats. You can learn more at her website, www.LynnRayeHarris.com, or come and visit her at her Facebook page: http://www.facebook.com/AuthorLynnRayeHarris or on Twitter @LynnRayeHarris. Lynn loves hearing from her readers!