Today it is my pleasure to Welcome romance author
Jane Ashford
to HJ!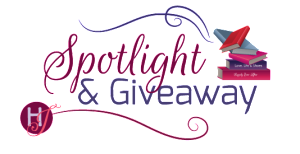 Hi Jane and welcome to HJ! We're so excited to chat with you about your new release, Married to a Perfect Stranger!

Thanks for having me on the blog!

Please summarize the book for the readers here: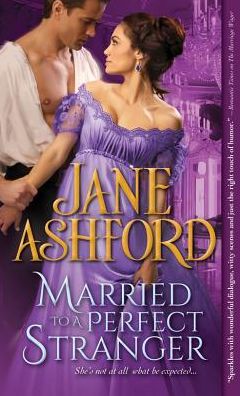 Mary Fleming and John Bexley married to please their families. Almost immediately, John was sent on a two-year diplomatic mission to China. The long, exotic journey changed him. Mary, too, grew and developed as a person through managing the chaotic household of a failing great aunt. The book opens as John arrives back, and they discover that they've become different people. It's disconcerting, irritating, and somehow very exciting.

Please share a few Random facts about this book…
I was inspired when I considered how very long traveling took in the early 19th century. Many men (in the navy or the export trade) were away from their homes for years at a time. I began to think about how that would affect relationships. I did some research into the kinds of creams and lotions made in stillrooms on large estates
Please tell us a little about the characters in your book. 
Both John and Mary are undervalued by their large families, written off as "least likely to succeed." They have to overcome inner and outer obstacles to prove these judgments quite wrong.
As you wrote your protagonists was there anything about them that surprised you?
I was surprised by John's deep instinctive sympathy for young Arthur Windly. He sees something of his own youth in this boy.

The First kiss…
Well, technically their first kiss would have been on their honeymoon, before John was sent off on his long mission. But that kiss wasn't memorable. When he gets back, and they re-connect, their kisses sizzle.
There was a haunting familiarity in the taste of her. But the memories of their brief month together were rapidly submerged in new sensations. He was a different man, kissing a different wife, in an altered world. His heart raced as she melted into him.
Mary had never been kissed like this in her life. It surpassed any fantasies she'd indulged in. John held her with an authority and demand that took her breath away. She'd felt his body along the length of her own before; she'd kissed these lips. But not like this. Her knees went weak. Her hands closed on his shoulders and clung. She nearly whimpered when he drew back. But then he pulled her closer and kissed her even more thoroughly. The second time he raised his head, they were both breathing hard.
Did any scene have you crying or laughing (or blushing) while writing it?
I was laughing during a scene near the end which involves a monkey.
The monkey twisted in midair, eluded her grasp, caromed off her shoulder, and hopped onto her head. Its hands scrabbled at her fashionable bonnet. Bits of feather and straw sifted down like flakes of sunlight. The monkey sat up and looked around like a statue at the top of a plinth. Mary choked back a laugh.
"No!" cried Fordyce, eyes popping. "Don't! Stop that! The creature is trained. I was assured it was well trained."
Lady Castlereagh reached up, her head shifting with the movement. Unable to maintain its perch among the false flowers and ribbons, the monkey wobbled, recovered, bounced off Lady Castlereagh's shoulder once again, and jumped to the ground. It started toward Fordyce, chittering as if trying to communicate distress. He backed away, fearfully fluttering his hands. "No. Down, sit, you wretched little…" The monkey ran at him, arms out, eyes wild. Fordyce aimed a kick at it. "Keep away from me!" When it bared its teeth again, he turned tail and raced for the house. He was surprisingly fast.
A nearby gentleman lunged as if to capture the animal. It flinched and scampered off to the left. Brought to bay by the circle of onlookers, it dithered, then darted toward a stately woman in a voluminous black cloak. The lady shrank back—she had been pointed out to Mary as a duchess—and then jumped and screamed as the animal burrowed in beneath her wide skirts.
If your book was optioned for a movie, what scene would you use for the audition of the main characters?
I would chose the scene where John and Mary are first re-united after two years apart. The actors would have to convey the intense attraction that flares between them even as each is irritated by the way the other has changed.

If you could have given your characters one piece of advice before the opening pages of the book, what would it be and why?
Realize that other people's opinions about you are no more than that – opinions. They're very often wrong, and always incomplete. I would say that because John and Mary are oppressed by their families' preconceptions.

What are you currently working on? What other releases do you have planned for 2015?
I'm writing a new Regency series – The Duke's Sons. The hero of my book The Bargain, which was re-released in August, has five brothers. Why, I suddenly wondered, didn't each of those brothers have a love story all his own? So now they will.

Thanks for blogging at HJ!
Giveaway:

Print copy of Married to a Perfect Stranger by Jane Ashford
To enter Giveaway: Please complete the Rafflecopter form and Post a comment to this Q:

Please leave a comment for the author with your thoughts on the book.
Book Info:
Time and distance have changed them both…
Quiet and obliging, Mary Fleming and John Bexley marry to please their families and John immediately leaves on a two-year diplomatic mission. Now John is back, and everything they thought they knew about each other was wrong…
It's disconcerting, irritating—and somehow all very exciting…
Buy Links: Amazon Apple BAM B&N Chapters Indiebound Kobo
Meet the Author:

Jane Ashford discovered Georgette Heyer in junior high school and was captivated by the glittering world and witty language of Regency England. Her romances have been published all over the world. Jane has been nominated for a Career Achievement Award by RT Book Reviews. She lives in Los Angeles, California.
Website | Facebook |


Excerpts. © Reprinted by permission. All rights reserved.