Today it is my pleasure to Welcome author
Joss Wood
to HJ!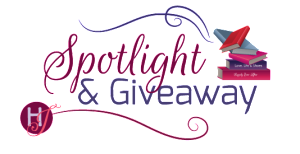 Hi Joss and welcome to HJ! We're so excited to chat with you about your new release, Married to the Maverick Millionaire!

HI from a steamin' South Africa!

Please summarize the book for the readers here: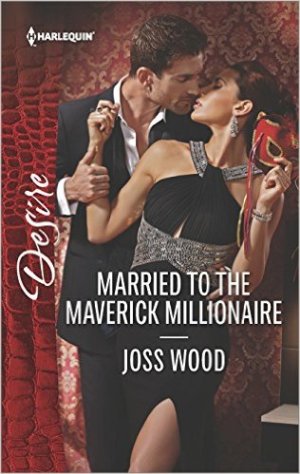 With his Maverick teammates settling down, the press and the new Maverick investor are all getting a little tired of Quinn's bad boy, dare devil antics. Cal Adams, Vancouver's favorite princess, is back in town and needs to get married…
Marrying Quinn will get Cal out of a legal tangle and will also help her best friend rehabilitate his shaky reputation…what could go wrong?

Please share the opening lines of this book:
Quinn Rayne flew across the parking lot on the Coal Harbour promenade, his feet slapping an easy but fast rhythm as he dodged both tourists and residents taking a late afternoon stroll on the paved and pretty walking and biking path next to the marina. The buds in his ears and his dark sunglasses were an excellent excuse to ignore the calls of recognition, the pointed fingers.
Even after a decade of being in the spotlight, he still wasn't used to being an object of curious, sometimes disapproving, fascination. Surely the residents of Vancouver could find someone new to discuss? There had to be someone in the city who was a bigger badass than he was reputed to be.
Please share a few Fun facts about this book…
I'd absolutely love to live in Vancouver, I've fallen in love with over the 'Net.
The dress Cal wears to the masked ball inspired by the dress Gigi Hadid wore to the Oscar after party. Whoa Nelly!
I think man buns and beards are super sexy and nearly cried when Quinn had his make over. (Quinn is scowling at me, still insisting that a shave and a haircut is NOT a makeover.)
Quinn lives on a luxury yacht in Coal Harbor– a pretty spectacular place to lay your head.
I still know next to nothing about ice hockey despite writing three hockey heroes. (Ice hockey, hell, ice rinks, aren't big in South Africa!)
Please tell us a little about the characters in your book. As you wrote your protagonist was there anything about them that surprised you?
The details of Cal's previous marriage surprised me. She gradually opened up to me as she allowed me to tell her story.
Quinn was more tender and more dedicated than I expected.
If your book was optioned for a movie, what scene would you use for the audition of the main characters and why?
Oh, the conversation between them after the kiss on the terrace at the masked ball. They were masked, it was dark, things got out of control…
"You shaved your beard, cut your hair," Cal whispered, her fingers against her mouth. "I didn't recognize you."
Quinn placed his hands behind his head and stomped down the terrace, staring into space. He didn't like feeling so off balance so he took refuge in an emotion he did understand: angry frustration. He spun around and glared at her. "So you allowed a stranger to put his hands on you? Do you know how dangerous that is? God, I could've been anyone! A predator! A rapist!"
Cal's mouth fell open. "Are you seriously lecturing me? Right now?"
Quinn was about to respond when he realized that her right breast—her perfect, perfect breast—was still on show, the fabric of her dress pulled to the side. He dropped his hands and waved his hand in the general direction of her torso. "Will you please cover up?"
Cal looked down and gasped. She hastily pulled the fabric back in place and he almost groaned in disappointment.
"You don't need to be such a jerk," Cal muttered.
"You don't need to be so damn tempting," Quinn retorted without thinking. He closed his eyes and tipped his head back, praying for sanity. Or a lightning strike. Or a time machine to roll them back to an hour ago, to earlier in the evening, to birth.
Except that he couldn't quite regret kissing Callahan. Kissing Cal had been…man, so wonderful. Even worse was the fact that he wanted to do it again, and so much more. God, he was in trouble.
What do you want people to take away from reading this book?
I just want them to laugh, to feel squidgy, to know that love and laughter is always possible.
What are you currently working on? What other releases do you have planned for 2016?
At the moment I'm working on book two of my Ballantyne billionaire series. The Ballantyne's are three brothers and a sister who live in Manhattan and own Ballantyne International, a chain of exclusive jewelry stores. They are rich and sexy but not very good at love! His Ex's Well Kept Secret, Jaeger's story, will be out in April 2017

Thanks for blogging at HJ!
Giveaway:

I'm giving away two print books and one e-book of Married to the Maverick Millionaire.
To enter Giveaway: Please complete the Rafflecopter form and Post a comment to this Q:

I loved Vancouver as a setting for this series…do you have any favorite cities or settings? Are settings important? Snow or sand? City or country? Where do you like to see love bloom?
Excerpt from Married to the Maverick Millionaire:
It was later in the morning and Mac warbled a horrible version of the "Wedding March" tune as Quinn walked into the conference room at the Mavericks' headquarters. He handed Mac a sour look and frowned at Kade.
"What?" Kade asked, looking confused. "What did I do?"
"You instituted the ban on getting physical anywhere other than the ice or the gym," Quinn complained, dropping his helmet onto the seat of an empty chair. "If it wasn't for you, then I could shut him up."
"You really should see someone about those delusions, dude." Mac smiled.
Standing opposite Mac, Quinn placed his hands flat on the table, leaned across it and got up in his face. "And I swear, if I hear that stupid song one more time, I will rip you a new one, Kade's ban be damned."
Mac just laughed at him. "You can try, bro, you can try. So how is married life?"
Quinn pulled back, blew out his breath and tried to hold onto his temper. He had this conversation at least once a day and he was thoroughly sick of it. What type of question was that anyway? he silently fumed. What he and Cal got up to behind closed doors—which was nothing that would make a nun blush—was nobody's business but their own. Yet their marriage fascinated everybody, from his friends to the general public.
And why was Mac asking? He knew that their marriage was as fake as the tooth fairy. Quinn sent Mac an assessing look and decided to play him at his own game. "Actually, Cal and I had hot sex on the deck in the moonlight."
"Seriously?" Mac's face lit up with amusement.
"No, butthead, we didn't." Quinn looked at his helmet and wondered if he could use it to bash some sense into Mac's thick skull. He dropped into a chair, placed his elbows on the table and shoveled his hands into his hair. "Dude," he moaned, feeling a headache brewing, "I don't know how else to explain this to you…Cal and I have been friends since we were in kindergarten. We are not going to sleep together. This is a sham marriage, one we entered to achieve a very specific objective. Remember?"
"What's the point of being hitched if you don't, at the very least, get some fun out of it? And by fun I mean sex."
Quinn didn't respond, knowing that Mac was just looking for a reaction. And they had the temerity to tell him that he needed to grow up?
Excerpt. © Reprinted by permission. All rights reserved.

Book Info:
She can marry the millionaire and keep her hands to herself…right?
When Cal Carter needs a husband in name only, her childhood friend is the perfect pick. But on the other side of "I do," her sexy millionaire of convenience is much more man than she counted on! She can't stop thinking about their marriage bed…
Especially when the millionaire in question is Quinn Rayne, world-famous heartthrob hockey coach. Quinn is grateful for Cal's proposal, which keeps the press at bay—but the sizzling passion between them is irresistible. All it takes is one stolen kiss at a masquerade ball to turn this convenient arrangement between friends into a red-hot affair…
Book Links:

Meet the Author: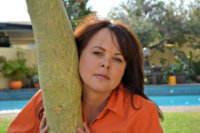 Joss Wood loves books and traveling— especially to the wild places of Southern Africa. She has domestic skills of a pot plant and drinks far too much coffee.
Joss has written for Harlequin/Mills and Boon for the Kiss/ Modern Tempted, Presents and most recently, the Desire line. She also writes for Tule Publishing and writes single title romance for Penguin/Random House for their Intermix imprint.
After a career in business, she now writes full time. Joss is a member of the RWA (Romance Writers of America) and ROSA (Romance Writers of South Africa.)
Website | Facebook | Twitter | Instagram | GoodReads |