Today it is my pleasure to Welcome author
Melinda Curtis
to HJ!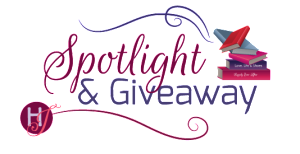 Hi Melinda and welcome to HJ! We're so excited to chat with you about your new release, Marrying the Wedding Crasher!

Hello, HJ Readers!

Tell us about the book with this fun little challenge using the title of the book: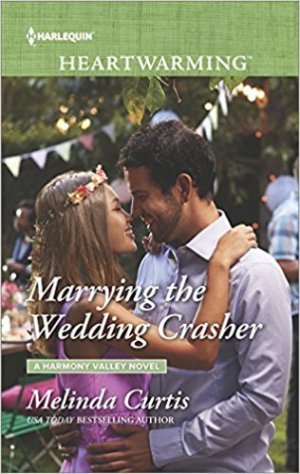 In Marrying the Wedding Crasher, Vince needs a pretend girlfriend for his brother's wedding in small town, quirky Harmony Valley. Impulsively, he asks the woman he was dating for a few weeks, even though that relationship ended badly.
What's your favorite line(s) from the book?:
Here's how the heroine, Harley, thinks of Vince:
Vince. Friendly black eyes, a sturdy nose and black hair. That black hair. It had required a second glance when they'd first met. He had fantastic hair. The kind of hair Disney gave its princes.
Please tell us a little about the characters in your book. What first attracts your Hero to the Heroine and vice versa?
Vince is a man's-man. He can fix anything mechanical and he has a strong white knight bent, despite trying to deny it. I really enjoyed him not wanting to be the hero.
Now Harley…She was interesting to me because she'd always excelled at school, and then in her first job she landed flat on her face and it threw her. She gave up a job as an architect and became a tile installer for a contractor. I just thought a former perfectionist who now considered herself a failure had a lot to learn to earn a happily-ever-after
When you sat down to start this book, what was the biggest challenge you faced? What were you most excited about?
The biggest challenge I faced probably came during the writing. I'd originally pitched the book as The Wedding Crasher with a different plot and characters, but my editor decided she wanted to make it a "blind book" – plot and characters to be determined later. We later agreed that the book would happen at a wedding, but I thought the "crash" aspect was completely off the table. Harlequin liked the idea of a wedding crasher though, so I was given the title a few weeks before the manuscript was due and – like the good soldier I am – I put in a plotline about a wedding crash!
What, in your mind, makes this book stand out?
What I love about writing for Heartwarming is that I can get weepy, while still writing humor. I love a romance that can make me laugh and then make me cry, and it's satisfying to write books like that.
The First Kiss…
Since they had a history, I'll share this discussion about the rules Harley wants at the wedding…
"I've been thinking about our relationship," Harley said. At Vince's blank look, she added, "You know, our pretend relationship and how we're going to act in front of others. I say, you can hold my hand every once in awhile."
"Whoa, whoa, whoa." Vince took his foot off the gas. "I need more than handholding to throw my brothers a curve ball when they try to get too personal. Besides, no one's going to believe we're a couple if there's no PDA."
"Why do we need public displays of affection?" Harley crossed her arms over her chest, refusing to be distracted by the cumulus clouds above a hundred-year-old, two-story farmhouse in the middle of a vineyard, or the contrast of straight lines and flowing curves. "People who date have personal boundaries."
"We didn't." He blinked at the road and then at her. "We walked with my arm around you. I kissed you when I wanted to."
She practically convulsed with shock. "There will be no kissing!" Because, like everything else, Vince was good at it.
"Nobody's going to believe that we're a couple if I don't kiss you."
"Why?" The butterflies were fluttering in her chest, practically flying in formation to spell Kiss Him. "Butterflies are stupid," she murmured.
"What?"

And the games have begun!
If your book was optioned for a movie, what scene would you use for the audition of the main characters and why?
I think the scene above. I'd like them to have chemistry, but show how Harley is denying it. So tricky!
If your hero had a sexy-times play list, what song(s) would have to be on it?
I'll Make Love to You by Boys to Men (that's going old school, but he is meltable)
All of Me by John Legend
Shape of You by Ed Sheeran
I almost think any woman wouldn't mind those songs just playing over and over.
What do you want people to take away from reading this book?
I think many of my books involve a theme of self-forgiveness. We're so hard on ourselves as a society, and we let our self-judgment hold us back.
What are you currently working on? What are your up-coming releases?
My next Heartwarming is a contemporary western continuity for Heartwarming – The Rancher's Redemption. I write book 3 in the Return of the Blackwell Brothers series. The series launches this August.
I'm currently writing a Christmas novel and a romantic comedy in my Bridesmaid series.

Thanks for blogging at HJ!
Giveaway:

One lucky commenter will receive their choice of an ebook from Melinda's Harmony Valley backlist, not including the current release (Marrying the Wedding Crasher).
To enter Giveaway: Please complete the Rafflecopter form and Post a comment to this Q:

Would you ever pretend to be someone's significant other at a wedding?
Excerpt from Marrying the Wedding Crasher:
Harley opened the creaky door to her hot truck cab and climbed in. She missed her Lexus. She missed auto-start and powerful air-conditioning.
She turned the key in the ignition. Nothing. Not so much as a tick of the starter.
She missed reliability.
"Not today," she muttered.
The truck was finicky. It didn't like to run when the Houston temperature dropped to the thirties or in thunderstorms, but the day had been hot, the skies clear.
"Come on, baby," she chided the old vehicle. Don't leave me stranded with Mr. Carrots and that grin.
Vince, aka Mr. Carrots, locked up his tools and leaned on his truck, staring at hers.
Still nothing. Her backside was growing damp with sweat.
Vince walked toward her with the swagger of a man who knew what his purpose was in life. And, right now, that purpose was to rescue a damsel in distress. "Pop the hood."
She did, hopping out and joining him at the grille. Not that she knew anything about engines. Her mechanical ability stopped at turning power tools off and on.
Vince tsked and gave Harley a look that disapproved and teased at the same time.
"Hey, don't judge," she said. "It runs."
"It's not running now." He drew a blue rag from his back pocket. It was the kind of scrap mechanics used to wipe their hands and touch hot engines. "You might want to spray your engine off every once in a while." He used the rag to check battery connections, hose connections and to prod the engine compartment as if he knew what he was doing.
"I barely clean my apartment. Why would I clean my engine?"
"So a mechanic can see if you've got leaks anywhere, for one thing," Vince said straight-faced. "Why don't you try it again?"
She hurried back behind the wheel. The truck started right up. "Traitor," she accused under her breath.
Vince shut the hood and came around to her window, wiping his hands.
"Thanks." Harley gave him her polite smile, the one she reserved for helpful salesclerks and the receptionist who squeezed her in at the doctor's office. "I owe you."
"Yeeeaah." He wound out the word and ran his fingers through that thatch of midnight hair. "About that. I need a favor." Those kind black eyes lifted to her face.
Don't believe in fairy tales… Don't believe in fairy tales…
Despite their history, despite knowing better, silly fantasies about princely rescues and Mr. Right fluttered about her chest like happy butterflies on a warm spring day.
She should go. Instead she lingered and asked, "So what's the favor?"
The devilish grin returned, making the butterflies ecstatic. "I need a date to my brother's wedding."
Excerpts. © Reprinted by permission. All rights reserved.


Book Info:
He needs a pretend girlfriend for his brother's wedding.
Although they dated for only a month, Harley O'Hannigan just agreed to be Vince Messina's plus-one at a Harmony Valley wedding. Big mistake, given her deepening feelings for the tall, dark, unavailable bachelor. And then there's the growing secret that could transform this pretend relationship into the real thing…
She's pregnant!
Book Links: Website | Website | Website | Website |


Meet the Author: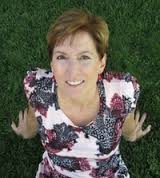 Melinda Curtis is an award-winning, USA Today bestseller. She writes sweet romance for Harlequin Heartwarming, sweet romantic comedy and sexy sports romances.
Website | Facebook | Twitter |