Today it is my pleasure to welcome USA Today bestselling author

Alessandra Torre

to HJ!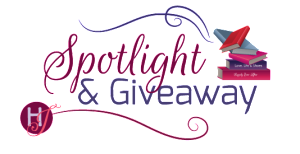 Alessandra Torre astonished the publishing world with the success of her first novel, Blindfolded Innocence. Initially self-published, the book quickly rose to the top of the charts on Kindle and Amazon where it attracted the interest of major publishing houses.
Where do you do most of your writing? Do you have a certain place that inspires you the most?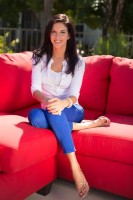 I have a big comfy chair that I like to settle into. It's surrounded by windows and has plenty of room for my two dogs. If I need inspiration I set aside the computer and take the dogs for a walk.
What are the pros and cons of self-publishing?
Control. Flexibility. The ability to change covers, blurbs, and price on my own, and to see and track my own sales.
If you could be with any fictional character for one night, who would it be and why?
Thor. I'd like to see his hammer.
Tell us a little bit about your upcoming release, "Masked Innocence" the follow-up to your debut novel, "Blindfolded Innocence."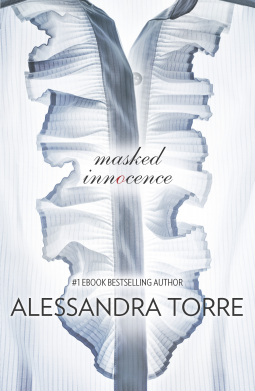 Masked Innocence takes Brad and Julia's courtship and takes it to the next level. Their relationship, and their sex life, dives further and deeper while a murder uncovers hidden secrets.
How did you come up the characters Julia Campbell and Brad De Luca? Did you draw inspiration from characters in other books or movies?
Julia and Brad are loosely based on me and my husband and the situation surrounding our meeting/courtship. Once I created their roles, the characters sort of took lives of their own and ran wild.
In Masked Innocence, how did you maintain a perfect balance between the erotic parts and the suspense?
The plot wound its own path, there are times in the book when it is erotic-focused, times when it takes a more dramatic turn. There are places when it needed sex, or a lighter note, in order to keep the book from getting too dark.
Who would you cast as your lead roles for "Masked Innocence"?
As far as my series, it is very difficult to cast this couple, but I would go with Minka Kelly and Joe Manganiello.
Can you share a little of your current work with us?
I'm polishing up the final book in the Blindfolded Innocence trilogy. It releases on March 25th and takes Brad and Julia's relationship to the next stage.
GIVEAWAY:

Print copy of MASKED INNOCENCE
To enter Giveaway: Please complete the Rafflecopter form and post a comment to this Q:

Tell me why you would like to win a copy of this book…
Book Info:
The man was sinful. It wasn't just the looks that made him dangerous, it was the cocky confidence that dominated every move, every touch. And the frustrating yet ecstatic fact about the whole package was that he could back it all up…
Julia Campbell never knows what to expect with win-at-all-costs Brad De Luca. And she's starting to like it that way. She gave up safe, conventional relationships when she let the elite divorce attorney seduce her into his world. Now that he's determined to strip her naked of every inhibition, she's in danger of falling too deep and too fast.
But their affair begins to feel even more dangerous when a murder leaves a trail of suspicion that point straight to the mob…and Brad. When Julia is forced to make a choice, the consequences will take her further than she could ever have imagined.