Today it is my pleasure to Welcome New York Times bestselling author 
Kate Pearce
to HJ!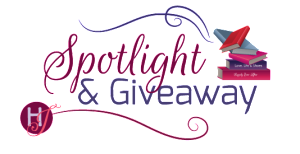 Hi Kate and welcome to HJ! We're so excited to chat with you about your new release, Mastering A Sinner

!
Please summarize the book for the readers here: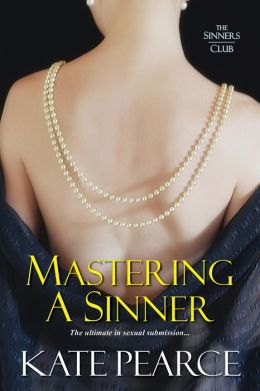 A submissive Scottish hero meets his match in an elusive dominant lady. It's super hot with a strong BDSM theme.

Please share a few Random facts about this book…
I have a book called the Regency A-Z of London and I love tracing the routes my characters take to various places in London so that I can mention what buildings they passed or something of interest to enhance the story.
I also tend to get sidetracked by research and forget what I was originally looking up as I discover even more interesting, but totally irrelevant facts.
I had no idea that an infamous character from one of my older books, Lord Blaize Minshom would show up.
Please tell us a little about the characters in your book. 
Alistair Mclean is a secretary at the Sinners Club where he attempts to impose order on his employers and regulate all the activities both public and private of the club. He also has to deal with an impossible younger brother. Lady Diana Theale comes to work as a secretary for the female members of the club. She has an ulterior motive that doesn't include taming a Scottish secretary who struggles to submit to his true nature. Can she find out about her real family and fall in love without losing everything?

As you wrote your protagonist was there anything about them that surprised you?
I'm always surprised when I write a book about what comes out. I don't really plot ahead so the writing is a journey for me as well as the reader.

The First kiss…
"Kiss me."
Diana paused and took a step away from him. "Mr. Maclean, do we have to go through all this again? I tell you what to do."
"You want to kiss me, I can tell, so why not get on with it?"
She smiled at the rough impatience of his tone. "I have no intention of kissing that demanding mouth of yours, Mr. Maclean." She turned to the tallboy against the wall, opened the top drawer and extracted a black silk scarf. "In truth, until I give you leave, you don't need to speak at all."..
Did any scene have you crying or laughing (or blushing) while writing it?
I have to say I did enjoy writing the scenes where Diana gets the upper hand with Alistair. Watching a grown man squirm is quite entertaining.

If your book was optioned for a movie, what scene would you use for the audition of the main characters?
I think I'd use the first scene where Diana has to prove to Alistair that she can master him because it is pivotal to the plot and the nature of their future relationship.

If you could have given your characters one piece of advice before the opening pages of the book, what would it be and why?
I'd tell them not to be surprised by anything that might happen to them especially in bed.

What are you currently working on? What other releases so you have planned for 2015?
I'm currently working on my third Regency historical mystery writing as Catherine Lloyd, and the first of a new contemporary trilogy for Kensington Publishing. I also do a sideline in science-fiction romance which I self-publish.

Thanks for blogging at HJ!
Giveaway:

2 Print copies of Mastering a Sinner (The Sinners Club)
To enter Giveaway: Please complete the Rafflecopter form and Post a comment to this Q:

How do you feel about books where the hero isn't the dominant partner? Does the idea of a female dominatrix turn you off?
Excerpt
– "If I told our employers that you were attempting to blackmail me they would terminate your employment immediately."
– She tapped the top of her quill pen against her top lip. "I don't think they would. They are both members of the pleasure house. Nothing you do there would shock them.
– "You're suggesting that if I tried to have you dismissed, you wouldn't feel obliged to share those details of our time in the pleasure house with my employers?"
– She folded her hands together on the desk. "As I've already pointed out. I don't intend to blackmail you. If you don't wish to pursue a relationship with me that's perfectly fine, but please don't use that as an excuse to avoid it."
– "I'm not trying to avoid anything, I'm merely trying to establish what is going on here."
– She sighed as though he had disappointed her. "Excuse me for being frank, Mr. Mclean, but both of us need to earn a wage, and neither of us wishes to leave our present positions. Am I correct?"
– At his reluctant nod she continued. "So neither of us will risk betraying the other."
– "We are at a stalemate?" Alistair asked. "I don't request your dismissal and you keep quiet about what you think you know about my activities at the pleasure house?"
– She nodded. "It seems fair. Our business relationship has nothing to do with our private liaison at the pleasure house."
– Alistair rose to his feet. "It's far simpler than that, my lady. We have no private relationship, and we never will have." He inclined his head a frosty inch. "Good morning, Lady Theale."
– He'd reached the door before she spoke again.
– "If you do change your mind about that, Mr. Maclean, please meet me in the same room on the top floor at midnight this Friday. I will expect you to be naked and on your knees."
– He looked over his shoulder at her. "Go to the devil, Lady Theale."
– She blew him a kiss and returned her attention to her work. Alistair slammed the door behind him and stormed into his office. He stood and stared at his desk for several minutes as if he didn't know what it was.
– Damn her. She'd had her chance. He would never abase himself at her feet again. She bloody unnerved him and that was completely unacceptable.
Book Info:
Bound by sensual secrets and illicit fantasies, the select members of the Sinners Club are privy to carnal pleasures too shocking to share. . .
Seductive Surrender
Alistair Maclean enjoys his work as secretary at the Sinners Club until the women at the Club demand a secretary of their own. Suddenly Alistair finds himself at the mercy of a wanton beauty who demands Alistair submit to her in ways he's only ever dreamed about. . .
Deep Submission
Diana, Lady Theale, has secrets from her past she must protect. But that doesn't stop her from enjoying passion in the present. She needs Alistair's help to untangle the mystery of her parentage, but she also needs his body to satisfy her darkly erotic desires…
Amazon: http://www.amazon.com/Mastering-Sinner-Sinners-Club-Pearce-ebook/dp/B00LEU4R0E/
Barnes & Noble http://www.barnesandnoble.com/w/mastering-a-sinner-kate-pearce/1119058458?ean=9780758290229
ibooks: https://itunes.apple.com/us/book/mastering-a-sinner/id891759358?mt=11
Kobo: http://store.kobobooks.com/en-US/ebook/mastering-a-sinner


Meet the Author: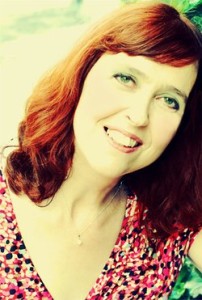 New York Times and USA Today bestselling author, Kate Pearce was born into a large family of girls in England, and spent much of her childhood living very happily in a dream world. Despite being told that she really needed to "get with the program", she graduated from the University College of Wales with an honors degree in history.
A move to the USA finally allowed her to fulfill her dreams and sit down and write her first romance novel. Along with being a voracious reader, Kate loves walking on the beach and climbing live volcanoes in her new home in Hawaii. Kate is a member of RWA and is published by NAL Signet Eclipse, Kensington Aphrodisia, Ellora's Cave, Cleis Press, Carina Press and Virgin Black Lace/Cheek.
Join her newsletter here: http://eepurl.com/ifHuY
Visit Kate on her website www.katepearce.com
Website | Facebook | Twitter |