Today it is my pleasure to Welcome romance author
Kat Cantrell
to HJ!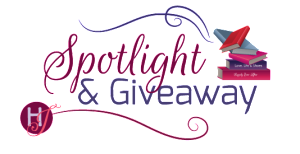 Hi Kat Cantrell and welcome to HJ! We're so excited to chat with you about your new release, MATCHED TO A PRINCE!
Hey, Ya'll! Thanks Sara for having me back. 🙂
Please summarize the book a la Twitter style for the readers here: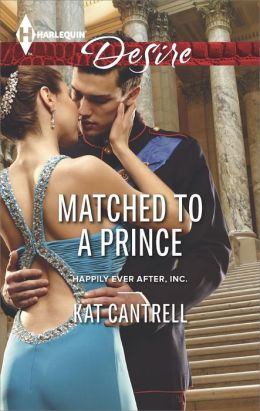 The title pretty well summarizes it. 🙂 But what it doesn't say is that this is really a book about second chances and how things like honor and duty really get in the way of what you want sometimes. And it's also about what happens to the prince and his Cinderella before the ball.
Please share the opening line of this book:
When the sun hit the three-quarter mark in the western sky, Finn aimed the helicopter for shore.
Please share a few Random facts about this book…
1) The fictional country of Delamer is based on Monaco.
2) Finn and Juliet play Super Mario Bros on the Wii and I picked that game because I've played it. Like a million times. I have two boys. LOL
3) The scene where Juliet tries to cook chicken for dinner could have been ripped from the headlines of my own life. I CANNOT cook and channeled every bit of my confusion over it onto the page.
Please tell us a little about the characters in your book. As you wrote your protagonist was there anything about them that surprised you?
Finn is third in line for the throne and he's always felt a little…useless. So he tries to make his mark in the only way he can–as a helicopter pilot for the coast guard. But he loves his family and loves his country–so much so that he can't be with the woman he loves. I had no idea when I started writing this story that Finn would turn out to be so diplomatic. Actually, Juliet helped him become so, and in my mind, when love makes you better, that's the best kind of romance.
Juliet loves her family and country too. She just has a totally different idea about how Delamer should be run and the people in charge (her ex-lover's family!) won't listen to her. It's not her fault she has to resort to extreme measures to get their attention! Or is it? Juliet surprised me when falling in love softened her up.
What kind of research did you do for this book?
I inhaled everything I could find about Prince Harry of England (the inspiration for Finn and his scandals), I read a ton about Monaco and about the royal families of Europe so I could model my fictional kingdom after bits of each. I learned about military forces, especially the navy and how it's generally run in European countries. And I did a lot (A LOT) of looking at pictures of Mediterranean islands because I wanted my to feel authentic.
The First kiss…
Juliet started to walk up the path to the center of the park.
Finn tugged on her hand, swinging her around face-to-face. "Maybe we should get something out of the way."
"What's that?" The words were half out of her mouth when the sizzle between them and the glint of anticipation in his hazel eyes answered that question.
He was going to kiss her.
Involuntarily, her tongue came out to wet suddenly dry lips and his eyes lingered on them before he met her gaze squarely.
"This."
Juliet froze as Finn's mouth descended.
A part of her screamed to break his hold, to run before it was too late. Her legs wouldn't move.
Then his lips claimed hers, taking her mouth powerfully, demanding a response. It was Finn. So familiar and hot and everything she'd been missing for a very long time. She moaned and leaned into it, desperate to taste the divine, to plunge into him.
Did any scene have you crying or laughing while writing it?
The scene where Finn and Juliet talk about her brother's death was really emotional for me. Juliet is so strong and tough that I think I had to process all of her emotions to get them on the page. Here's a few paragraphs:
"You've never been out on the deck of the Aurélien," Finn said casually.
"No." She knelt carefully in the bare dirt where they were working, and placed the next rock with deliberate care, her back to Finn.
And that was the extent of her reaction to his abrupt subject change.
The stiffness of her spine and jerkiness of her movements told him she'd recognized the name of the ship where her brother had taken his last breath.
He almost backed off. His usual method of operation. Why should he have to spell out something she should already know?
But this was too important to stay in his comfort zone.
He sat down next to her and rearranged the already perfectly placed rocks. "It's an air defense frigate. I'm sure you've seen it from shore. Plenty of anti-aircraft guns and missile launchers and general busyness on deck. Extremely complicated equipment and lots of confusing levels."
"Yeah. I've seen it."
She wasn't going to make this easy, which was partly why he'd never talked about this before.
If your book was optioned for a movie, what scene would be absolutely crucial to include and why? (Please share a little snippet of the scene)
Gotta be the scene where they light bonfires to try to get someone's attention so they can be rescued from the island where they're being held captive. I think it would be visually stunning:
Finn and Juliet clambered up the stairs to the patio and threw as many wooden objects to the beach below as they could pick up. Alexander could bill their father for the damages as far as Finn was concerned.
The cliff went halfway around the island's perimeter and gradually sloped to sea level on the side facing south toward Africa, but they agreed their odds were best suited to fires along the shore closer to Delamer. Deep-water fishermen and cargo boats would pass by in the morning, and if the fires along the Delamer side didn't generate interest, they'd focus efforts to the south tomorrow.
The first patio chair burned a few yards from the stairs. Broken pieces of the rest of the patio set littered the shoreline beyond it. They rounded the fire and began spreading out piles of wood along the northern shore. The process was effortless. No speech required. She seemed to read his mind, leaning the boards into a cone shape, then stepping back so he could light it.
Finn had a strange sense of déjà vu or the feeling that the past year had been a horrible nightmare he'd woken from, sighing in relief because he and Juliet were together and still in love. Still happy.
At the same time, the pain of her betrayal rode in his chest, right where his heart was supposed to be. The protest had happened. They weren't together.
It was that push-pull paradox he didn't enjoy.
Juliet's hair had blown loose from the messy knot long ago and her cheeks had turned bright pink under the afternoon sun. She'd never say a word, but he'd bet her feet were cut and bloody too.
If you could have given your characters one piece of advice before the opening pages of the book, what would it be and why?
Honor can be upheld in more ways than one.
What are you currently working on? What other releases so you have planned for 2014?
The third in the Happily Ever After, Inc. trilogy, MATCHED TO HER RIVAL, is out September 1st! It's Elise's story and you won't want to miss what happens when the matchmaker meets her match!
Thanks for blogging at HJ!
Giveaway:

I'll give away print copies of all three books in the Happily Ever After Inc trilogy, MATCHED TO A BILLIONAIRE, MATCHED TO A PRINCE and MATCHED TO HER RIVAL, to a US reader.
To enter Giveaway: Please complete the Rafflecopter form and Post a comment to this Q:

What's the most important thing for a matchmaker to consider when putting people together? Why?
Excerpt
"We should definitely check around. I'm still not convinced we're alone." Finn grimaced. "Why would they leave us unsupervised in what's essentially a vacation spot? None of this makes any sense."
"Kidnapping as a whole doesn't make any sense. How is kidnapping you, and by extension me, going to achieve changes in the king's policies?"
Even in the midst of her lowest point of grief over Bernard's death, she'd have never willingly put another human in harm's way to promote her political agenda.
"One would assume we're being held for ransom." Finn shot her a wry sideways glance. "Not everyone is a crusader, you know. Though I find it a bit endearing you immediately jumped to the conclusion that the motive here is political gain."
Her spine stiffened. Why didn't he call her naive too, while he was at it? "You don't have to make fun of me. I get that you don't agree with me."
"I'm not making fun of you. I was being dead serious. Your passion for your principles is one of my favorite things about you."
He tipped her chin up to force her gaze to his.
She let him and blamed it on her half-tranquilized brain. But no quantity of numbing agents could stop the flutter in her chest when he looked at her with his eyes all liquid and bottomless and beautiful. Worse, it was clear he was telling the truth.
She looked away without comment. Because really, what could she say to that? It was the perfect encapsulation of their relationship. He appreciated her passion but not what she was passionate about. She loved his sense of loyalty but not what he swore allegiance to.
Book Info:
How could she be his perfect match?
Prince Alain "Finn" Phineas pledged his love to Juliet Villere once—and she betrayed him. Despite the desire he still feels, Finn would never act on those feelings again. Not even when Juliet is chosen for him by an elite matchmaker. Then fate, in the form of the royal family, intervenes.
Trapped alone on a beautiful island, they are held "captive" until Finn can convince Juliet to marry him and end a political nightmare. His motives should be about serving his country. So why does his heart yearn for a second chance with Juliet…a real chance this time….
Book Links:
Author Bio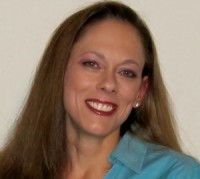 Kat read her first Harlequin novel in third grade and has been scribbling in notebooks since she learned to spell. What else would she write but romance? When she's not writing about characters on the journey to happily ever after, she can be found at a soccer game, watching Friends or dancing with her kids to Duran Duran and Red Hot Chili Peppers. Kat, her husband and their two boys live in North Texas.
Website | Facebook | Twitter |