Today it is my pleasure to Welcome NY Times Bestselling author
Jennifer Ashley
to HJ!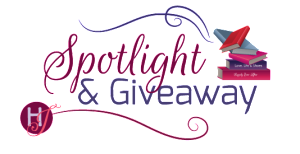 Hi Jennifer and welcome to HJ! We're so excited to chat with you about your new release, Mate Bond!
Please summarize the book for the readers here:
Bowman and Kenzie have formed a "mating of convenience" to keep their Shiftertown from being broken up, the Shifter families scattered. They have a good partnership, and a cub, but they've never formed the mate bond—the almost magical tether that binds mates forever. When a new danger threatens the Shifters, Bowman and Kenzie must work to keep Shiftertown safe, at the same time fighting to keep their own relationship from being torn apart.

What would you say is your favorite line from the book?
Cade: "Bears just want to have fun."
When you sat down to write Bowman and Kenzie's story, what was the biggest challenge you faced? What were you most excited about?
The challenge was to write a book about two people deeply in love who were always on the verge of being pulled apart. That was both satisfying to write and very difficult! But I loved Bowman and Kenzie together. They drive each other crazy, and at the same time care so much for each other. They tease, fight, banter, and love intensely. This was a wonderful writing experience.
Please tell us a little about the characters in your book. As you wrote your protagonist was there anything about them that surprised you?
Bowman and Kenzie are hot together. They can't look at each other without igniting. But they're both very independent as well. They're good apart, but better together.
What is the best part about writing this series?
Exploring each Shifter's life and personality, plus writing about the Shifter community they live in. I look at the series not so much as individual romances, but an entire saga.

The First kiss…
Hot. 🙂 Sizzling, needy, sexy, intense.

Did any scene have you crying or laughing (or blushing) while writing it?
I loved a lot of scenes in this book. Some of the fun ones happened at the zip line. This is in Bowman's point of view:
Why the hell Cade had decided it was a good idea to put a zip line up, Bowman didn't know. When he'd asked, Cade had given him his straight-faced look and said, "Bears just want to have fun."
A bear was coming down the line now. It was a cub, in its grizzly form. It clung to the handle with its oversized paws, its back legs dancing as it descended in a rush toward Bowman. At the last minute, the cub dropped from the line to land on the platform with precision.
He bounced up and ran to Bowman, jigging around him, making happy little bear noises, which made Jamie laugh.
The cub, one of Cade's nephews by the look of it, circled Bowman again, then Jamie, then sprang off the platform and scampered to the path that led back up the hill.
Ryan was coming down next. "Cowabunga, Dad!" He let go of the bar and leapt the last few feet down, landing in Bowman's outstretched arms.
Bowman steadied himself on his good leg before lowering Ryan to the ground. "There, are you happy now?" Bowman rumbled at him.
"Nope." Ryan wriggled away. "Have to go again!" He scrambled off the platform and ran up the path after the other cub.
Before Bowman or Jamie could say a word, another rider came barreling toward them. This time it was Kenzie, sensibly in human form, her hands locked around the bar, a crash helmet on her head.
She lifted her legs in a perfect right angle to her body, using the momentum to propel her faster. Bowman's libido charged at the sight of his mate swinging gracefully through the air.
"Woo—hoo—hoo—hooooo!" she bellowed.
She was coming straight for Bowman. Jamie jumped well back, but Bowman waited for her. Kenzie loosened her hold and dropped at the last second, and Bowman caught her.
Kenzie was flushed with wind and excitement, her golden eyes sparkling. Bowman felt the chill of the wind on her, but her skin was heated with her own sweet warmth.
She flung her arms around Bowman and kissed his lips, her cold nose rubbing his cheek. "That was awesome," she said happily, pushing away from Bowman. "Better than sex!"
Jamie let out a howling laugh. Shaking his head, he sprang off into the woods, making himself scarce. Bowman growled, and Kenzie gave him an impish look.
"What?" she asked, one hip canted. The crash helmet made her look sexy as hell.
She was still making him pay for the vet sitting on his bed and rubbing his leg, was she? Bowman increased his growl, which Kenzie pretended to ignore.
Two could play at that game, Bowman decided, his heartbeat speeding heat straight to his groin. If Kenzie wanted the payback challenge he'd meet it. And he'd show her he played to win.
Would you say writing a paranormal series is more liberating because of the freedoms you can take? Or is it more challenging to keep track of what is/isn't possible in this world?
I love paranormal romance. Yes, there is a great freedom in being able to make up what I want. At the same time, I like the stories to be as realistic as possible—so you're thinking, maybe this could really happen. I want the characters grounded in reality with real hopes, needs, and challenges. There's no magic potion that will solve all their problems.
When Bowman walks into a room, what song is playing? For Kenzie?
I'm very bad at questions like this. If you thought of songs, feel free to share! 🙂
What are you currently working on? What other releases do you have planned for 2015?
A couple of things: Lion Eyes, a Shifters novella, which will be out in a multi-author boxed set in June. I go back to the Austin Shiftertown for this one, to look at Shifters that were introduced at the end of Bear Attraction. The hero of this is Seamus (no one has met him yet, except me. :))
Also working on the new Riding Hard series—Book 2, Grant, will be out in May. These are lighter and sweeter than the Shifters, but still full of hunky bad boys (cowboys in this case).
The Stolen Mackenzie Bride and The Mackenzie Clan Gathering, two historical romances. The first is about a Mackenzie back in 1745, Malcolm, who is a hottie. He's in love with an Englishwoman, and he'll let nothing, not even a pesky Jacobite uprising, stand in his way. The Mackenzie Clan Gathering revolves around Ian and Beth, the couple from book 1 of this series. The family has come together for Hart's birthday. What mayhem can ensue?

Thanks for blogging at HJ!
Giveaway:

2 Print copies of MATE BOND (Shifters Unbound Series #7) by Jennifer Ashley
To enter Giveaway: Please complete the Rafflecopter form and Post a comment to this Q:

What's your favorite kind of shape-shifter—wolf? Big cat? Bear? Other? And why?
Excerpt from Mate Bond:
Scene between Kenzie and Bowman after Bowman has been hurt in a bad fight. Kenzie is using the touch of a mate to heal him:
Kenzie loosened the splint's straps. Bowman leaned heavily on the crutch, but he said nothing as she peeled back the bindings so she could touch his bare skin.

The main part of the splint, molded to the back of his thigh and calf, stayed in place. Kenzie skimmed her hands down the front of his leg, tracing the muscles of his thigh, around his knee, down his lower leg. Dark hair, silken yet wiry, curled around Kenzie's fingers.
The strength beneath the warm skin made her breath catch. She moved gently to where his bone had broken and rested her palm there, almost sensing the hurt beneath the muscle. Bowman tensed, his hand tightening on the crutch.
His taut leg was tanned from bright North Carolina summers. The tan petered out around his hip and groin—Bowman wore a bathing suit whenever they went to the coast and the beaches. Shifters were happy being naked, but Bowman was always conscious of not pissing off too many humans.
Thinking about how many women turned their heads when they saw Bowman walk by on the sand, his bare skin kissed by sunshine, the small pair of trunks covering his ass and not much else, made Kenzie growl again.
Don't touch. Don't even look.
She kissed his thigh, then ran her tongue up the tight ridge of muscle. Bowman sucked in a breath, one hand coming down to furrow her hair.
Kenzie smoothed her fingers over his hurt leg again. Gentle, caressing, kneading, soothing. She bent and pressed another kiss to him, running her tongue over his skin. He tasted like warmth, salt, maleness.
Bowman's fingers tightened in her hair. "Damn you, Kenz," he said softly.
Kenzie caressed him all the way down to his ankle, then she looked up at him and smiled.
Bowman growled. He hooked one hand under her arm and yanked her upward. She landed against his chest, his growl still rumbling.
"Damn you," he repeated. "Don't smile at me like that."
"Like what?" Kenzie gave him an innocent look, but she couldn't make the smile go away.
"Like you're the sexiest woman alive, and you know it." His voice broke over her like the soothing waves of the ocean in summer. "Laughing at me, because you think I don't understand what I've got."
Kenzie had no idea what he was talking about, and she didn't care. She only knew the weight of his voice tumbling her as though she were a pebble in the sand.
His arm was hard around her, Kenzie holding on to him to keep herself steady. He was the hurt one, but she used his strength to remain standing.
"House," he said. "Now."
Excerpts. © Reprinted by permission. All rights reserved.

Book Info:
Together but unbound, they must learn what it means to love completely, in the latest novel from the New York Times bestselling author of Wild Wolf.
To cement the leadership of his North Carolina Shiftertown, Bowman O'Donnell agreed to a "mating of convenience." Two powerful wolf shifters, he and Kenzie keep the pack in order and are adored by all. Bowman would do anything to protect Kenzie, for in each other's arms they've found far more than friendship. But as strong as their attachment is, they still haven't formed the elusive mate bond—the almost magical joining of true mates.
Now with a monster ravaging the countryside and threatening the Shiftertown community, some in the pack fear that a pair without a true mate bond isn't strong enough to lead. Bowman and Kenzie will have to rely on their instinctive trust in one another to save their Shifters—and the ensuing battle will either destroy them or give them the chance to seize the love they've always craved.
Amazon: http://www.amazon.com/Mate-Shifters-Unbound-Jennifer-Ashley-ebook/dp/B00LMGLY4C
B&N: http://www.barnesandnoble.com/w/mate-bond-jennifer-ashley/1119927113?ean=9781101615010
iBooks: https://itunes.apple.com/us/book/mate-bond/id897192636?mt=11
Kobo: http://store.kobobooks.com/en-US/ebook/mate-bond
ARE: https://www.allromanceebooks.com/product-matebond-1761710-237.html
Google: https://play.google.com/store/books/details/Jennifer_Ashley_Mate_Bond?id=KniOBAAAQBAJ


Meet the Author: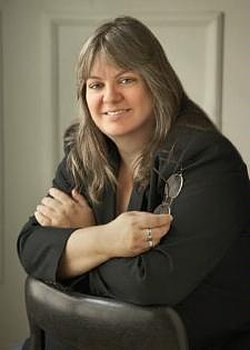 NY Times Bestselling author writes historical, paranormal, and contemporary romance as Jennifer Ashley; mysteries as Ashley Gardner; and paranormal romance and urban fantasy as Allyson James. Jennifer's/Allyson's/Ashley's more than 83 novels and novellas have won RWA's RITA award, the Golden Quill, RT Reviewer's Choice awards, and the Prism award, among others.
Jennifer enjoys writing and reading above all else, but her hobbies include cooking, hiking, playing flute and guitar, and building miniature rooms and dollhouses.
Website: http://www.jenniferashley.com (info on all my books, plus a contact form)
Newsletter: http://eepurl.com/p355j  (stay up to date on book releases)
Facebook: http://www.facebook.com/jenniferashleyallysonjamesashleygardner
Twitter: @JennAllyson