Today it is my pleasure to Welcome author
Cheryl Brooks
to HJ!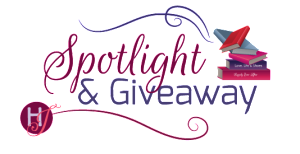 Hi Cheryl and welcome to HJ! We're so excited to chat with you about your new release, Maverick!
Please share a few Fun facts about this book…
Fun Fact Number One about my new Cat Star Legacy series: When it comes to love, being irresistible to the women of many different species can make it difficult to find someone who loves you for yourself. Larry Tshevnoe is as sexy and desirable as any Zetithian man. With his catlike features and natural athleticism, he's not only gorgeous, he can purr! And that's not all. With sexual abilities that are second to none, ladies throughout the known galaxy have been clamoring for his attention since he was a promising young teen. He's in his mid-twenties now, and he thinks he may have found someone he can love.
Fun Fact Number Two: If you aren't sure whether your girlfriend loves you for yourself and not your money or your sexual prowess, it helps to be friends with an empath. Althea Banadänsk has been Larry's pal for as long as they can remember, but the constant barrage of empathic readings from people—and planets—have forced her to seek refuge on Barada Seven, a peaceful world where the emotional vibes seldom rise above a low ebb.
Fun Fact Number Three: Sometimes, it takes a little time apart to realize that your childhood buddy has grown up to be the one man you can love. Althea's Mordrial and Zetithian blood limit her chances of ever finding a compatible mate. For a female Zetithian, only a Zetithian male will do, and for the latest in a long line of Mordrial witches, finding The One man who can father her children is a tougher challenge than any faced by her predecessors. Little does she realize that the man of her dreams has been right there in front of her since the day she was born.

The reason I chose to talk about the fun facts of this story is that first and foremost, I want my readers to have fun. If you're like me, you've been incredibly busy all summer. We added an addition onto our house this year, which enabled me to finally get my humongous desk out of my bedroom and upped our bathroom count from one to two—thank heavens! But even though I wasn't responsible for the construction, I still spent a lot of time on a ladder caulking windows, hanging shades, and taking care of all the little details that busy building contractors don't have time for. During that time, I squeezed in trips to Denver and San Francisco, my garden has seen fit to bestow mountains of vegetables upon me, my family, and practically everyone I can gift them to, and the grass in my twenty-five-acre pasture just keeps growing and growing and growing. And, of course, I'm the one who takes care of it all.

But now, the garden is slowing down, the kids are back in school, the holidays are still a long way off, the temperatures are moderating, and at last it's time to relax and escape to a galaxy where space travel is commonplace, fascinating aliens abound, and the children from my Cat Star Chronicles have come into their own. Planet-hopping adventure, sizzling romance, and a dash of danger are the perfect balm to soothe those frazzled post-summertime nerves. Think of it as that deep, fortifying breath you take before embarking on the homestretch run to New Year's Eve—hopefully with a smile on your face and a warm glow in your heart.


Thanks for blogging at HJ!
Giveaway:

Print copy of Maverick (Cat Star Legacy) by Cheryl Brooks
To enter Giveaway: Please complete the Rafflecopter form and Post a comment to this Q:

I've already mentioned what I've been up to lately. How have you been keeping busy this summer?
Book Info:
Zetithians are back. And they're hotter than ever…
Having the Zetithian feline gene gives Larry Tshevnoe awesome beauty, fearsome strength, sensuality and sexual prowess unmatched by any other males in the universe. But it can make the quest for true love…complicated.
Enter childhood friend and fellow Zetithian Althea Banadänsk. Her empathic powers make her the only one who can show Larry what he truly desires, and she'll do anything to help…even if that means hiding her desperate craving for him.
But when a distress call sends them off course—and into danger—they find more than their hearts are at stake. Now it's up to them to become the champions of truth and justice throughout the galaxy…or risk losing it all.
Book Links: Amazon | B&N | iTunes |



Meet the Author:
A native of Louisville, Kentucky, Cheryl Brooks is a former critical care nurse who resides in rural Indiana with her husband, two sons, two horses, three cats, and one dog. She is the author of the ten book Cat Star Chronicles series, the Cowboy Heaven series (two books and one novella), the Soul Survivors trilogy, the four book Unlikely Lovers series, and several stand-alone books and novellas. Her other interests include cooking and gardening. Cheryl is a member of RWA and IRWA. You can visit her online at www.cherylbrooksonline.com