Today it is my pleasure to Welcome author
Sawyer Bennett
to HJ!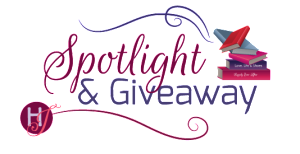 Hi Sawyer and welcome to HJ! We're so excited to chat with you about your new release, Max!
Please summarize the book for the readers here: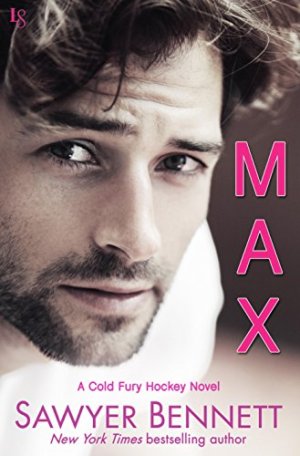 Max Fournier, goalie for the Carolina Cold Fury, has fame and fortune, but he's missing the one thing he longs for – someone to share his life with.
Julianne Bradley is struggling to make ends meet. Raising her sister's three young children and working two jobs, Jules doesn't have time for anything else in her life.
After a chance meeting, Max and Jules find that sometimes everything you need shows up when you least expect it.

Please share the opening lines of this book:
I stick the nozzle in my gas tank, depress the handle and flip the catch down to hold it in place. Letting the petrol flow on its own, I head across the nearly empty parking lot to the gas station that is lit up like a bright beacon out here on Possum Track Road. I'm starved and I know my fridge is empty at home, so I'm going to break down and buy some junk food for my dinner.
Please share a few Fun facts about this book…
Max takes place parallel to Hawke.
While Ryker has always been my favorite of the series, Max dethroned him. He was too swoony for me to resist.
Max's little brother Lucas, who makes an appearance in this book, will be featured in the eighth book of the series, releasing fall 2017.
Please tell us a little about the characters in your book. As you wrote your protagonist was there anything about them that surprised you?
Max is a good guy. Just an honest-to-goodness, good guy. He's straight-forward with what he wants from life, and more importantly, from Jules.
Jules is a hard-working ass-buster. She knows what needs to be done to make ends meet, and she does it. She's also very prideful, so asking for and accepting help is difficult for her.
If your book was optioned for a movie, what scene would you use for the audition of the main characters and why?
The scene up to and including their first kiss, because it shows the dynamic between them and the sensuality of their first kiss. Here is a snippet:
Max holds my head gently and his mouth presses against mine in a perfect fit. He kisses me slowly…thoroughly. There's no tongue, only the softness of his lips against mine and the possessive way in which he holds my head in place so I can't escape him.
Not that I ever would want to. The only thing I want to do is press in closer to him, but I'm held by his strong hands so that he is in control.
So that his mouth is commanding mine what to do.
The kiss is slow, luxurious, and sweet. It's like his lips belong on mine.
It feels so very right.
And I want so much more.
What do you want people to take away from reading this book?
I want readers to walk away having enjoyed an honest to goodness love story. There isn't a lot of angst, not a ton of conflict. It is truly a love story about a good guy falling for an equally good girl, and them finding a way to have their happily ever after.
What are you currently working on? What other releases do you have planned for 2016?
There is a LOT coming in 2017! More Cold Fury, a couple new series, and several standalones are on the calendar. The next release is Finding Kyle, a standalone contemporary romance, releasing January 16, 2017.

Thanks for blogging at HJ!
Giveaway:

Ebook: MAX (Carolina Cold Fury Hockey) by Sawyer Bennett
To enter Giveaway: Please complete the Rafflecopter form and Post a comment to this Q:

 What would you like to see from me in 2017?
Excerpt from Max:
When she stands up and turns toward me and Hawke, my breath freezes in my lungs as I recognize her.
The beautiful woman from the convenience store last week.
Julianne was her name.
She doesn't see me because she's walking with her head down as she makes her way through the lobby and out the doors, carrying a brown paper bag with her.
"Holy shit," I say as I stand up from the couch, my legs involuntarily walking after her.
I'm not in the least bit ashamed to say I went back to that little convenience store three more times, hoping to catch her back on duty again, but she was never there. I'd honestly given up after that third time, figuring she maybe worked a different shift or even that she didn't work there anymore, and frankly . . . couldn't say as I blamed her. Looked like a shit job to me.
I don't know why I wanted to talk to her again. On the face of things—her working a minimum wage job and three unruly kids—we didn't have much in common. If I had to guess, I think it was the fact that despite what was clear exhaustion and frustration on her part that night, she still had a solid backbone when it was all said and done. That impressed me.
And let's not forget… she's totally gorgeous.
"Where are you going?" Hawke asks, and I don't spare him a glance.
"Be back in a minute," I mumble as I traverse around the low coffee table and follow the woman out the lobby doors.
She's tall for a girl, maybe topping out at five-nine, but that's perfect for me. I'm a towering goalie at six-five. Her hair is in a ponytail again and it swings jauntily as she turns right once she clears the doors and heads to a small courtyard. And when did nursing scrubs look so damn good on a woman before? They mold her ass perfectly, and I'm not ashamed I'm noticing that either.
Not a red-blooded male around that wouldn't look.
She waves at another coworker sitting at a picnic table wearing the same colored scrubs, which I'm guessing is a uniform, but doesn't sit with her, thankfully. Instead, she chooses a concrete bench set under a large crepe myrtle and takes advantage of the shade. Even though it's the first week of October, it's still fairly warm today.
I don't even hesitate but walk right up to her. She doesn't see me though as she's got her head bowed over the paper bag as she pulls out a sandwich wrapped in plastic and a fruit cup. I glance at my watch and see it's only five after eleven, so I'm guessing this must be her lunch hour.
"Julianne?" I ask hesitantly when I'm just a few feet away.
Her head snaps up and she looks at me with blank eyes even though she answers almost hesitantly, "Yes?"
I push my hands in my pockets and try to look casual as I come to a stop before her. "Met you in the convenience store last week. Well, we weren't officially introduced . . ."
She still stares at me blankly, and while her golden brown eyes are as beautiful as I remember, they're still marred by the blue circles under them. It's clear she has no clue who I am. This should wound my ego, but again the opposite occurs and I like that she doesn't recognize me at all. I like being a true mystery for once and not having immediate assumptions made about me because of my fame.
I feed her a little more information to jog her memory. "Two redneck assholes giving you trouble. Then two feisty rug rats taping their sister up?"
I punctuate that last statement with a grin, and she finally recognizes me as her mouth forms into an O.
"I remember," she says softly with just a wisp of a smile, which slides off just as quickly as it formed. "That wasn't my best night."
"Well, I think you handled it with grace," I assure her.
Another slight smile that doesn't quite reach her eyes, then her gaze drops to her lap. It's a shy maneuver, as if she doesn't know how to respond, or perhaps she just wants to be left alone. Since I don't know the answer, I press on.
Taking a seat next to her on the bench, she gives a little jump and then turns to me with wide, curious eyes.
"I went back there to see you," I tell her conversationally.
Her mouth drops. "Why would you do that?"
I shrug and give her the simple but overly forward truth. "Pretty girl, I didn't see a wedding ring, and I wanted to talk to you more."
Julianne's eyebrows knit inward and she appears thoroughly confused.
So I try to enlighten her, and lean in and give her a conspiratorial wink. "It's what happens when a guy is interested in a girl. He tries to make conversation."
Excerpt. © Reprinted by permission. All rights reserved.

Book Info:
The ice is a cold mistress. As the league's most eligible goalie, Max Fournier has access to his fair share of willing puck bunnies, but right now he's more interested in bringing home another championship than a one-night stand. A romantic at heart, Max believes in love; he's just not great at relationships. So when he finally meets a nice girl who's not blinded by his celebrity, he's feeling the heat—and the pressure to save her from herself.
Between working two jobs and raising her sister's kids, Julianne Bradley doesn't have time for sports—or men. All she knows about Max is that he's the sexiest customer to ever grace her gas-station counter. And he sees past her tired eyes and makes Jules yearn for things she can't have: a glamorous fling, a passionate lover, and the time to enjoy both. Max makes her feel like Cinderella, even though Jules has enough baggage to crush a glass slipper. Luckily, he's no prince—only a fierce competitor determined to win her heart.
Book Links:

Meet the Author: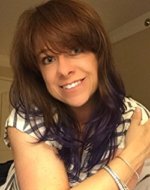 Since the release of her debut contemporary romance novel, Off Sides, in January 2013, Sawyer Bennett has released more than 30 books and has been featured on both the USA Today and New York Times bestseller lists on multiple occasions. 

A reformed trial lawyer from North Carolina, Sawyer uses real life experience to create relatable, sexy stories that appeal to a wide array of readers. From new adult to erotic contemporary romance, Sawyer writes something for just about everyone. 

Sawyer likes her Bloody Mary's strong, her martinis dirty, and her heroes a combination of the two. When not bringing fictional romance to life, Sawyer is a chauffeur, stylist, chef, maid, and personal assistant to a very active toddler, as well as full-time servant to two adorably naughty dogs. She believes in the good of others, and that a bad day can be cured with a great work-out, cake, or a combination of the two.
Facebook | Twitter | Instagram | GoodReads |