Today it is my pleasure to Welcome author
Mira Lyn Kelly
to HJ!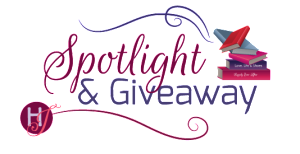 Hi Mira Lyn and welcome to HJ! We're so excited to chat with you about your new release, May the Best Man Win!
Please summarize the book for the readers here: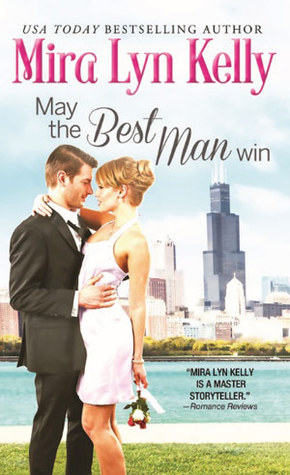 Four friends
Each a Best Man at a wedding
One chance to get it right
Jase Foster can't believe his bad luck. He's been paired with the she-devil herself for his best friend's wedding: Emily Klein of the miles-long legs and killer smile. She may be sin in a bridesmaid dress, but there's no way he's falling for her again.
They can barely stand each other, but given how many of their friends are getting married, they'll just have to play nice-at least when they're in company. Once they're alone, more than just gloves come off as Jase and Emily discover their chemistry is combustible, and there may be something to this enemies to lovers thing after all…

Please share a few Fun facts about this book…
Even though it's been years since I lived there, I always consider Chicago my hometown and love making it the backdrop for my stories. The scene below takes place in a restaurant called Café Ba-ba-reeba–Okay the part I've shared is in the ladies room, lol. But Ba-ba-reeba is one of my favorite restaurants not only because I've been going there for almost 30 years, but also because it was where Mr. Kelly took me for our first official date!!
The Westin Chicago River North Hotel is where Mr. Kelly and I had our wedding reception. It was beautiful and I couldn't resist making it a stop when Emily and Jase were out scouting replacement sites for their friends' failed wedding.
Jogging the Lakefront paths was one of my favorite early morning activities when I lived downtown. No matter what kind of crazy the day had in in store, those miles were the most peaceful and precious of my day. So when Emily is going through a tough time, I sent her jogging those same paths to help her try to get through it all.
If your book was optioned for a movie, what scene would you use for the audition of the main characters and why?
So one of my favorite scenes takes place when long time enemies Emily and Jase realize that, after months of being forced to spend time together for their mutual friends' wedding planning, they've been paired up for yet another wedding. To this point in the story they've been clinging tight to that old animosity…but a hard grudge can be tough to hang on to when they start to see each other for the people they've become and not just the old rival they love to hate.
Excerpt:
The door was at the bottom of the stairs, only feet away, when she heard someone on the steps behind her. She didn't have to look; she already knew. Something about the way her heart skipped a beat and then started to race. About the way that spot deep in her belly tensed and her skin started to tingle.
"Emily, wait," Jase said, his deep voice rumbling around the claustrophobic hall surrounding her. No way.
"Sorry, just give me a minute, and I'll meet you back at the table," she said, barely turning her head so he wouldn't be able to see her face.
She pushed into the ladies' room, but there wasn't even time for the door to swing shut before Jase came in after her, shocking her into stumbling back a step.
His hand shot out, catching her elbow.
"Are you okay?" he asked, maintaining that hot grasp on her arm even after she had steadied on her feet. The fact that she was thinking of the way that touch felt, that it was good, suggested that, no, she most definitely wasn't okay.
"I'm fine," she whispered, but the tremor in her voice gave her away. "You just startled me coming in here."
Jase's eyes were locked with hers, the look in them telling her that wasn't what he'd meant when he asked. "I didn't know about the engagement until tonight. Honestly, I didn't even know you were Delphine's friend."
Emily nodded, more embarrassing tears pushing at her eyes.
"I knew you were friends with Marcos." Of course she knew. Women loved talking about Jase. Handsome, funny, such-a-
great-catch Jase. Even when they were fully committed to someone else. Maybe especially then. "But I didn't think… I didn't know how close they were to getting engaged."
Not the way Delphine had been talking. But apparently that was behind them. And now Emily was going to be standing up in her friend's wedding, and Jase was too.
Emily felt her lip start to tremble and she blinked, but the tears were coming as quickly as the words tumbling past her lips. "I'm at least five inches taller than the other girls."
Jase nodded, his brows furrowed as he stroked a comforting thumb over the sensitive inner skin of her elbow.
"Brody's the only guy even close, and I've got an easy three on him."
Emily blinked again, peering up into Jase's face as she gave in to the tears completely. "But I hate you."
"I know, honey." He pulled her to his chest, closing those powerful arms around her back so all she could do was crumble into him. "I feel the same way."
God, how could he make her feel so much better?
How could burrowing her face against his shoulder feel so right?
She drew a shaky breath, catching the scent of his cologne as he brushed his fingers through her hair. And then something wholly different from the overwhelming frustration that had sent her running from the table moved through her body. Something warm and quiet.
An awareness that shouldn't be there.
Excerpts. © Reprinted by permission. All rights reserved.

Thanks for blogging at HJ!
Giveaway:

Print copy of May the Best Man Win (Best Men) by Mira Lyn Kelly
To enter Giveaway: Please complete the Rafflecopter form and Post a comment to this Q:

Tell me about the most fun wedding you've been to?
Meet the Author: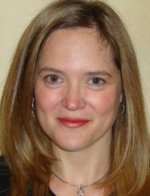 USA Today bestselling author Mira Lyn Kelly grew up in the Chicago area and earned her degree in fine arts from Loyola University. She met the love of her life while studying abroad in Rome, Italy, only to discover he'd been living right around the corner from her. They live in rural Minnesota.

Buy links:
Amazon: http://amzn.to/2ae4h16
B&N: http://bit.ly/2ae4xx2
iBooks: http://apple.co/2ae4DVx
Kobo: http://bit.ly/2ae4qS7