Today it is my pleasure to Welcome author
Michelle Major
to HJ!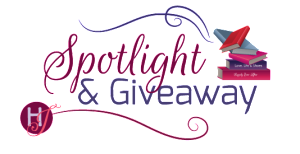 Hi Michelle and welcome to HJ! We're so excited to chat with you about your new release, Meant For You!

Thanks so much for having me. I'm really excited to be visiting with you today!

Please summarize the book for the readers here: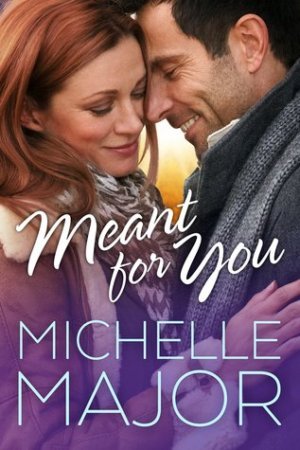 Jenny Castelli is a single mom, raising her son, trying to get a new business off the ground and caring for her own mother. The last thing she needs is a run-in with the one-time mean girls from her high school, who still seem to be able to push all of her buttons, especially when they make snide comments about her son and her high school boyfriend, who dumped her when he found out she was pregnant. Jenny goes on the defensive, claiming she's got the perfect life, including the perfect fiancé in rich tech entrepreneur Owen Dalton. Now all she needs to do is convince Owen of that.
Owen had his heart broken by Jenny once before but can't seem to say no to her when she needs him. But this time around there's something Owen wants in return. Both Jenny and Owen have to risk their hearts to find happiness in this second chance romance.

What's your favorite line(s) from the book?:
She practically forgot to breathe. All of her senses were filled with him, strong and steady. The feeling of being safe was the biggest turn-on she'd ever had.
When you sat down to start this book, what was the biggest challenge you faced? What were you most excited about?
Jenny Castelli had been a secondary character in the other books in this series, and at first I hadn't planned on making her the heroine of her own story. But readers loved her (as do I!) and I had lots of requests for a Jenny book. My challenge was that I'd previously written her into some tricky situations that I had to untangle her from and make sympathetic as I began to write her story. What excited me the most was learning more about her – going deeper past the funny one-liners and snark that she'd shown as a supporting character to discover more about there.
Please tell us a little about the characters in your book. As you wrote your protagonist was there anything about them that surprised you?
To me Jenny and Owen are a perfect couple because they balance each other so well. She's all spunk and heart and he's stable and serious so she draws him out of his shell while he helps ground her. Jenny showed up in the first scene of Kissing Mr. Right, the first book of this series. She was funny and sarcastic and I loved giving her all the sassy one-liners. But in writing her story, it was great to go deeper with the character and explore her sweet and vulnerable side, especially as it related to her son, Cooper.
What have you learned about your own writing process/you as an author while writing this book?
As I said, this book was a little different because Jenny and Owen have been a part of the series since Book 1. But in writing their love story, I learned I had to let go of what I thought I knew about the characters in order to learn what was really important to make the book shine. So for me the lesson is not holding so tight and letting the creativity take over and inspire the details of the book.

The First kiss…
Instead of moving back to give her room, Owen crowded her a little. His hands lifted and he cupped her cheeks, his coffee-colored eyes so intense that for a moment, she forgot all about her nerves. She couldn't remember why they were standing there. She practically forgot to breathe. All of her senses were filled with him, strong and steady. The feeling of being safe was the biggest turn-on she'd ever had.
Then he brushed his lips over hers. The kiss was gentle but somehow still commanding, as if his easygoing image was only a mask and he'd been the one in control all along. She wanted to wrap herself around him and never let go, never lose that feeling.
He pulled away and took her hand. She followed him up the stairs in a daze. "Hope you don't mind the improvisation," he said as a doorman held open the door. "There was a group watching us, and it seemed like a good idea to start the evening with a display of our affection for each other."
Did any scene have you crying or laughing (or blushing) while writing it?
This is a prelude to…you know…and it's one of my favorite snippets because that 'v' part of a man's body is just so awesome! 😉
Her senses sharpened again as he did an efficient striptease, tossing his shirt to the side. When he started on the buttons of his jeans, she gasped.
Owen paused. "Problem?"
"Come here," she said, crooking a finger. "And explain to me exactly where in the hell you got all that."
"Can you clarify 'all that'?" A smile played around the corner of his mouth.
"These . . ." she lifted herself onto one elbow, then reached out, tracing a finger along the muscles cut into each side of his abs, forming a V as they tapered down toward his pelvis. "I don't even know what they're called, but they go with that six-pack you've miraculously developed, like chips go with salsa."
He sucked in a breath as her finger continued to play across his skin. "Not sure if my body falls in the miracle category," he said with a tight laugh. "But I'm going to actually give credit to less chips and salsa and more time in the gym."
"They're my favorite thing." She found herself mesmerized by his body, the rough texture of his skin to her touch.
She popped open one of the buttons on his fly but before she could go further, he pressed her back to the bed with a heated kiss.
If your book was optioned for a movie, what scene would you use for the audition of the main characters?
I love the scene where Owen actually 'fake' proposes and think it would be great for an audition to see the chemistry and vulnerability between Jenny and Owen.
Before she could argue, he opened the box to reveal the most beautiful engagement ring she could imagine. The center stone was princess cut and surrounded by three tiny diamonds on either side, all set in a simple platinum band. Even in the muted light of her entry, she could tell that the main stone was flawless.
"Tell me you didn't buy that." Her voice sounded raspy. Jenny had never let herself imagine getting married, but if she had, this would be her perfect ring. The fact that Owen was standing in front of her with it made her heart squeeze in ways she didn't care to examine.
He shrugged. "Let's say it's on loan from a jewelry designer I know."
She continued to stare, not trusting herself to respond.
"Do I actually need to get down on one knee?" he asked with a wry smile.
"I can't wear the ring. It's too much. It's too beautiful. It's all—"
"It's all part of tonight's farce," he told her. "We're doing this to make a statement. No one would believe I'd let my fiancée settle for anything but the best." He removed the ring from the box and took her hand in his. Her fingertips were freezing and his skin almost burned as he touched her.
She tried not to react as he slipped the ring onto her finger. It caught for an instant on her knuckle, then he twisted, and it slid into place. The solid weight felt so right on her finger that a piece of her never wanted to take off the band.
"So the ring is about you?" she asked as she stared at it.
"You're basically using me, Jenny." His tone turned chilly. "But it goes both ways. Tonight you're a reflection of me." He lifted her hand to examine the ring. "Plus, you'll owe me, and I like the thought of that."
At the rough timbre of his voice, another shiver passed through Jenny. When they'd previously been together, she'd had the upper hand with Owen and they'd both known it. She was the one who set the pace and the one who'd made a mess of things when her feelings for him had become too much for her.
But now she was off-kilter—left of center and out of her element. She didn't like being in the position of owing anyone, but there was a sexy note of promise in Owen's voice that a secret part of her reveled in.
When she didn't immediately answer, he crouched down so he was at eye level with her. "I think you like the thought of it, too."
"Nope," she answered, grabbing her purse, then pushing past him and shoving a key in the front door. "But I will admit, Owen Dalton, you give good diamond."
Readers should read this book….
If they're looking for an emotionally satisfying second chance love story with lots of heart, humor and a little bit of mystery thrown in for fun. I think most of us can relate to wanting to get a do-over on some part of our lives, so I hope readers have a great time with Jenny and Owen as they work to fix the mistakes in their past.

What are you currently working on? What are your up-coming releases?
I just finished my December 2017 book for Harlequin Special Edition – it's always fun to write a Christmas book although my family thinks I'm crazy listening to holiday music in March. I have two more Crimson, Colorado books releasing this year.
Thanks for blogging at HJ!
Giveaway:

I'd love to give away three copies of Meant For You. (US only).
To enter Giveaway: Please complete the Rafflecopter form and Post a comment to this Q:

In the past week, spring has officially come to my neck of the woods with flowers blooming and little buds on the tree. I love seeing all the new signs of life after a long winter. What's your favorite thing about spring?
Excerpt from Meant For You:
"I came here to ask you to marry me."
A bomb landing on his desk couldn't have rocked Owen's world more than that one sentence.
"I don't mean get married for real," she added in a rush. "Just one night."
"One night," he repeated, nodding as if his body wasn't reeling in shock. "You want to marry me for one night?"
"Marry isn't the right word." Color rose to her cheeks, and he wondered if there was anything more appealing than watching Jenny Castelli blush. Her normally creamy skin flushed pink and somehow it was the perfect complement to her fiery red hair.
He hadn't seen her since Ty and Kendall's wedding last summer. While he relied on time to lessen the intensity of his normal reaction to her, his body hadn't registered the message.
Her hair was pulled away from her face, and she wore a faded denim dress and work boots. The combination of the soft fabric and the hard leather, with just the tiniest bit of leg peeking out at the hem, about did him in. He'd always been too inclined to let his heart lead him and still believed the combination of tech savvy and emotional intelligence had led to his company's success.
Owen had a gift for reading what consumers craved as far as daily use of technology and connectivity needs. His microprocessors and mesh networks had revolutionized the way personal devices communicated and how people used the Internet. But that reliance on emotions had proved disastrous in his private life, and he'd made a concerted effort to become the type of man who didn't let his feelings rule his life.
Jenny was the epitome of temptation standing in front of him. Her lush mouth pressed into a thin line as her caramel-colored eyes filled with uncertainty. He was used to watching her head-butt her way through life, bulldozing through anyone who got her in way. It couldn't be easy for her to come to him, and he wanted to believe the fact she had meant something.
Once upon a time, he'd wanted to slay all of Jenny's dragons. But she'd destroyed what had been between them, and this was his chance to exact a bit of retribution for the pain and embarrassment she'd caused him.
Yet even if he couldn't understand what the hell she was talking about, he wanted to answer yes to all of it, which made him the biggest fool on the planet.
It would be a hell of a lot easier if he could just design a fake heart for himself—something that would keep him alive like a machine without the need for messy emotions. His own version of Tony Stark's Arc Reactor glowing from his chest.
"What is the right word?" he asked slowly, forcing his heart to calm its frantic beating.
"A fiancé." Her lips curled as she uttered the word, as if it tasted rancid on her tongue. "I'd like you to pretend to be my fiancé." He must not have hidden his reaction because she added, "Like I said, it's only for one night. I'll pay you."
If his head weren't spinning, he would have laughed. "You'll pay me? Are we talking cash or favors of the sexual variety?"
Excerpts. © Reprinted by permission. All rights reserved.

Book Info:
Single mom Jenny Castelli has a temper to match her red hair. When the former mean girls of her high school insult her son, Jenny fires off a big lie—that she's engaged to a rich, handsome guy and is bringing him to their ten-year reunion. Now she needs to find the perfect fake fiancé for one night. And only one man fits the bill.
Geek turned tech entrepreneur Owen Dalton already had his heart broken by Jenny Castelli. Still, he finds himself agreeing to her proposition—even as he struggles to remember that the chemistry sparking between them isn't real. But when Jenny's ex makes a play for custody and Owen is forced to deal with the family who always treated him as "second best," their arrangement suddenly becomes very personal. And that lie they've been telling everyone? It isn't nearly as big as the one they've been telling themselves.
Meet the Author: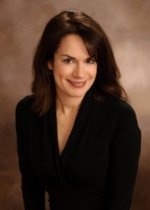 Michelle Major is the best selling, award winning author of over ten sexy and sweet contemporary romances. She loves second-chances love stories, smart heroines and strong heroes. A midwesterner at heart, she's made the Rocky Mountains her home for over twenty years and is thrilled to share her books with readers. Connect with her at www.michellemajor.com or on Facebook and Twitter (@michelle_major1).
Website | Facebook | Twitter |