Today it is my pleasure to Welcome romance author
V. K. Sykes
to HJ!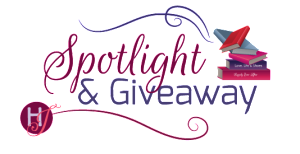 Hi Vanessa & Randall and welcome to HJ! We're so excited to chat with you about your new release, Meet Me at the Beach!


Thanks so much for asking us to join you—we're very happy to be here!

Please summarize the book for the readers here: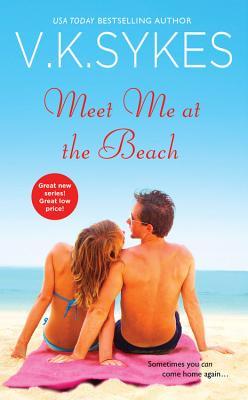 It's a lovers' reunited story—former high school (almost) sweethearts kept apart by a family feud. When the hero returns to the island over ten years later, he's more than open to pursuing the heroine, despite continuing objections from both their families. It's a bit of a modern day Romeo and Juliet, but with lobster, sunshine and sand, and a happy ending!

Please share the opening lines of this book:
Home.
The word normally conjured all sorts of good feelings like Mom, apple pie, and "The Star Spangled Banner." But not to Aiden Flynn.
Please share a few Random facts about this book…
Our heroine is a lobster boat captain, which meant Randy spent lots of time looking at YouTube videos on how to catch lobster. At this point, he could probably work on a lobster boat (we did interview a lobster fisherman, too). Another fun thing is the bit about the golf carts. Some of the characters in our book tool around the island in souped-up golf carts. We based that on reality—we spend time on one of the islands on which the book is based, and people really do bomb around in golf carts!

Please tell us a little about the characters in your book. 
The hero, Aiden Flynn, is a pro baseball player who left Seashell Bay shortly after high school. He grew up hating the place, mostly due to a fraught relationship with his abusive father. Aiden has never had any desire to return to Seashell Bay, but a legacy left to him in his mother's will draws him reluctantly back. Lily Doyle, on the other hand, loves the island and can't imagine living anywhere else. Coming from a long line of lobster fisherman, she took to the sea at a fairly early age and now captains her own lobster boat. She's always loved Aiden, but she knows he's not planning to stick around and she's not planning to leave.
As you wrote your protagonist was there anything about them that surprised you?
Well…Randy is always a bit surprised by how hot and sexy things get between the hero and heroine. Vanessa writes those scenes, and Randy often finds himself blushing when he revises them!

The First kiss…
That actually happens before the story takes place. Lily and Aiden's first kiss happened in high school, shortly before Aiden left the island for good. It was a kiss that rocked them back on their heels and led to a whole lot more, although they did manage to stop before things went too far. It was a kiss and a night that neither forgot, and that memory draws them back to each other pretty quickly, once Aiden returns to the island.

Did any scene have you crying or laughing (or blushing) while writing it?
The dunk tank scene was a lot of fun to write. Every summer, the islanders hold a Blueberry Festival. It's partly a fundraiser for charity, and one of the events is a dunk tank. Lily and her pals take turns sitting in the tank, and locals—mostly kids—take turns pitching balls and trying to dunk the volunteers in a tank of cold water. Needless to say, when Lily takes her turn—clad in shorts and a tight tee shirt—Aiden can't resist helping some of the kids refine their pitches. As a pro baseball player, he naturally gives them some pretty good advice, despite Lily's threats to exact retribution against him! Guess who ends up in the dunk tank?
Aiden clamped a hand on Lily's shoulder. "Well, how about that for a wish coming true? Maybe I'll even take a throw or two, since it's for charity."

Lily hadn't seen that big a grin on his face for a long time.

"Forget it, buddy. No professionals allowed."

"Hey, I'm not even a pitcher," Aiden protested.

Lily wagged a finger at him as she backed away. "Throw one ball and you die," she threatened.
If your book was optioned for a movie, what scene would you use for the audition of the main characters?
Lily challenges Aiden to a darts match. It's the first time they've been in the same room together in years, so there's sexual tension and a lot of emotional undercurrents. Plus, the darts match takes place at the Lobster Pot pub in front of half the town, so it's lively and gives a good sense of what the locals are really like.
Lily didn't need to fake her compliment—he was damn good. Now it would come down to the first person to hit the double needed in order to check out.

He casually rested his hand on the base of her spine as she took up her position. His hand, big enough to nearly span her lower back, sent heat through to her skin. The sensation forced her to lock her knees to hold her stance.

"Feeling the pressure yet?" His deep voice made her want to press her thighs together. "You must really hate the thought of losing in front of the home crowd."

"Lose? In your dreams." She mentally winced at the squeaky note to her voice.

He was teasing, but his words contained an element of truth. Lily hated losing, and there were a few people watching who would find pleasure in rubbing it in. Folks in Seashell Bay took their darts seriously, and she'd been whipping their asses for years. Still, she'd developed a game plan, and she had to stick to it.
If you could have given your characters one piece of advice before the opening pages of the book, what would it be and why?
Be open to change, especially one you never expected.

What are you currently working on? What other releases do you have planned for 2015?
The next book in the Seashell Bay Series will be out on June 30th. It's called SUMMER AT THE SHORE, and you can read the blurb and an excerpt on our website. Vanessa also has another historical romance coming out on the same day—HOW TO MARRY A ROYAL HIGHLANDER is the 4th book in her Renegade Royals Series.

Thanks for blogging at HJ!
Giveaway:

Print copy of MEET ME AT THE BEACH, by VK Sykes
To enter Giveaway: Please complete the Rafflecopter form and Post a comment to this Q:

Why do you read small town romance? Why are some of the appealing elements?
Excerpt
Sighing, Aiden switched his attention back to Lily, if for no other reason than she was the best-looking thing he'd seen in a very long time. She and her grandmother had obviously come to some sort of silent agreement that resulted in Miss Annie's ire cooling down. And since Bram was still sitting, the crisis appeared to be averted— for now.

Miss Annie cut Aiden a sharp glance. "You behave yourself, young man. I don't want any more trouble out of you."

Before Aiden could protest that he hadn't done anything, Miss Annie startled him by wrapping her wiry arms around his waist, giving him a tight hug. "It's good to have you back, boy," she said, finally letting him go. "I hope you're planning on staying awhile."

"Uh, yeah. Awhile," he said, sounding like a moron.

"Good. Now why don't you spend some time with my granddaughter? And try to remember that your blessed mama raised you to be a gentleman."

"Yes, ma'am," he said.

Miss Annie marched off to the bar, leaving him alone with Lily. Things were definitely looking up, but Aiden couldn't help feeling he'd stepped into an alternate universe. "What the hell just happened?"

When Lily tilted her head to look at him, her long hair spilled down her back, exposing her slender shoulders in the sleeveless top. Her skin looked smooth as peach ice cream and just as tasty. Aiden felt every muscle in his body tighten with instinctive, good old-fashioned lust.

"That's Granny for you," she said. "Always a little hard to predict, remember?"

"I guess I should be used to that." He dragged his attention away from her gorgeous body up to her equally gorgeous face. "But I was talking about that thing with the car ferry."

Lily's expression turned oddly speculative for a moment, but then she leveled him with a sultry smile that ramped up his lust into the red zone.

"You don't really want to talk about that right now, do you?" she said in a voice that sounded like it might lead him into a garden of earthly delights.

"Kind of." Aiden found it both interesting and a bit alarming that she was trying to manage him.

"Really? Because I can think of something a lot more entertaining to do," she purred.

Okay, maybe he was in favor of a program change after all. He took a step forward, crowding her a bit, letting her know he knew how to play the game too. "What do you have in mind?"

Her lush lips parted in a seductive smile. "How about a game of darts?"

***

Aiden stared down into emerald eyes just as bewitching as he remembered—eyes that now also held a depth and maturity that sucked him right in. As much as he might have liked to deny it, he felt the pull toward Lily as strongly as he ever had, and he'd be willing to bet his parcel of land she felt the same.

But frigging darts . . . really? If Lily had no intention— sadly—of leaping his bones, he would have expected her to get down to business right away, pumping him for info about his position on the development project.

He glanced away from her challenging, amused stare to take in the avid gazes of the crowd, waiting with bated breath for his answer. And his destruction, he suspected, given the nasty smiles of anticipation that lit the faces of at least half the people in the bar. It was Thunderdome, Seashell Bay style, with Aiden tagged as the loser.

Just swell. Nothing like a little ritual humiliation to cap off his fabulous homecoming.

Lily Doyle had always had a touch with darts, just like Aiden had the God-given ability to hit baseballs. Most people thought it was simply a matter of natural coordination, but there was more to it than that. Lots of people had great coordination. Damn few, though, could hit a ninety-five-mile-per-hour fastball or throw a dart with perfect precision.

Lily had coordination in spades and a sweet, sweet form.

Aiden clapped a hand to his chest, trying to look like a wounded puppy. "Such a coldhearted way to welcome a native son back to the island. Since you're the top dog in these parts, I reckon you have some ulterior motive for wanting to whip my ass in front of the entire damn town."

Her gaze cut off to the side for a few seconds, surprising him. Lily was never one to dodge a question or a direct challenge. But then she looked back, dazzling him with a glorious smile that fried the logic part of his brain.

"Oh, I don't know," she replied with a throaty purr that made Aiden want to lift her over his shoulder and haul her out to his truck. "I guess I'm pretty good, but you're a professional athlete, after all. You're not afraid of a little old game of darts, are you, Aiden Flynn?"

"You tell him, Lil," Boone Cleary said, leaving his bar stool long enough to weave over and see what the fuss was all about. "Nobody walks away from a challenge on Darts Night. Not on this island, anyway." He belched as if to emphasize his weighty intervention, which prompted a whack to the back of his head from Miss Annie and a lecture on minding one's manners in public.

Bram whispered into Aiden's ear, "He's right, bro. Look, just keep saying stuff that'll get her rattled. You can start by reminding her of that time when you and me tailed her down to Bunny Tail Trail and saw—"

"Shut up," Aiden said through gritted teeth.

Lily had crossed to the dartboard but now came back to Aiden, still giving him that sexy smile that said, What are you afraid of, big boy? His brain might have been addled by waves of hot lust, but he couldn't shake the feeling she was somehow trying to manipulate him.

"Well?" She held her palm out, daring him to take the three darts that lay there.

Instinctively, he reached out, his hand swallowing hers and the red-tailed darts. Her skin felt hot and almost as smooth as he remembered from that long-ago night, when her hands had been all over him. That surprised him, given the work she did. Of course she wore gloves on the boat, but she set and hauled traps all day long. Both his dad and Bram had always suffered from unending cuts, scrapes, and chewed-up hands from snapping lobster claws.

He froze for a few seconds, her small hand trapped in his, and his mind became swamped with images of the battle-hardened warriors who fought the cold sea and the unforgiving elements to eke out their living. He could only imagine what Lily had gone through all these years he'd been away. While he'd been playing and partying in the glamor of big-city pro baseball, the slender, fine-boned woman before him had toiled long and hard on her lobster boat, facing down the dangers—and the dangers were real and ever-present—of a brutally unforgiving family trade.

When Lily tilted her head, her half-smile curving with an unspoken question, he released her.
Book Info:
YOU CAN'T STOP A RISING TIDE
When Lily Doyle spots her high school crush Aiden Flynn on the inbound ferry, she knows trouble is about to dock in Seashell Bay. And not just because he's more handsome than ever. If Aiden's in town, the rumors must be true about his family's plan to sell their coastal land to the highest bidder. But Lily will do whatever it takes to convince the hottest guy on the beach to protect their idyllic island home.
Gorgeous Lily Doyle was the only thing Aiden missed after he escaped from his hometown to play pro baseball. Now all Aiden wants is to wrap up the business deal and get back to his life, not relive a past that still haunts him. But as memories rush in about the night of passion he and Lily shared long ago, everything else washes right out to sea-everything except the desire that still burns between them.
Meet the Author: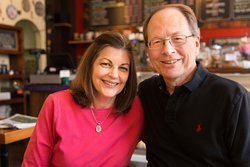 V. K. Sykes is a wife/husband writing team-Vanessa Kelly and Randall Sykes-who write romantic suspense and single title contemporary romance. One of the great things they appreciate about being writers is that they can work anywhere so Vanessa and Randy split their time between Ontario, Canada, in the summer and Florida in the winter. Both locations have shores just as beautiful as the imaginary Seashell Bay.
You can learn more at:
VKSykes.com
Twitter @VKSykes
Facebook.com/VKSykesBooks