Today it is my pleasure to Welcome author
Debra Salonen
to HJ!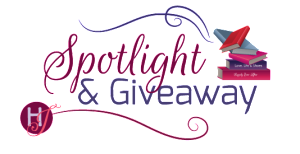 Hi Debra and welcome to HJ! We're so excited to chat with you about your new release, Meet Me in Montana!
To start off, can you please tell us a little bit about this book?: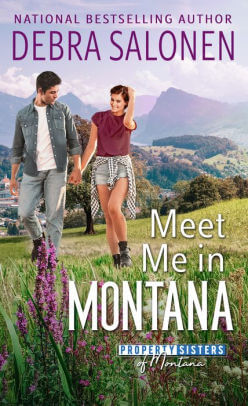 The McCall sisters–Ruby, Amber, and Jade—grew up in the construction business. Their father, "Diamond" Jim McCall, built Summit Construction with the help of his three daughters who worked on the jobsite every summer until college and careers took them away. Now, the sisters are back in Montana to save the company, help their parents ease into retirement, and, maybe, figure out their own happily-ever-afters. Amber sees opportunity where others see obligation. Successful in a career she's never loved, she's ready to start Act II of her life—back home in Montana. Too bad the man of her dreams is starting over, too…on the East Coast.

Please share your favorite lines or quote(s) from this book:
This is Amber in a nutshell: "…she didn't get FOMO often. "Fear of missing out" was a waste of time. If you want something, set a goal and work until you have it."

Amber: "Diamond Jim McCall's daughters could tie a slip knot, a sheep shank, a clove hitch and a figure eight before we could spell any of them."

Trey: "Last night is going to be my life jacket when I hit the deep end of the pool and the publishing sharks smell new blood."
What inspired this book?
My working titles for this series were:
The Carpenter's Apprentice
The Designer's Apprentice
The Realtor's Apprentice
As you might guess, Ruby and Boone did the remodeling, Amber and Trey staged it, and Jade was in charge of marketing. I had so much fun with this premise.
I knew that one way or another what started out as a job would become a labor of love that transformed them…while they transformed the flip house and saved their parents' retirement.
I enjoy watching HGTV home improvement and flip house programs, but some of the designs and staging seems over the top to me. I was thrilled to give Amber, who is frugal and practical—like me, free reign.
How did you 'get to know' your main characters? Did they ever surprise you?
I got to know my characters through Pinterest. I went "shopping" with Trey one day. You know what they say: Clothes make the man. In Trey's case, imagining his wardrobe really did help me connect with him. And Trey's dialogue with his father shed a very bright light on why getting to know his father was so important to him.
Amber was her own person from the minute she showed up in Book I. Independent and resourceful. Once you get to know her, you can't help but wish you were a bit more like her. I told my editor, "I want to be Amber when I grow up."
Trey, on the other hand, revealed his true character slowly. Not surprising, I guess, since he grew up without a strong male role model. Luckily, his mother was a very independent woman, which meant he wasn't intimidated or threatened by Amber's forceful personality.
What was your favorite scene to write?
The ending was my favorite because I truly didn't see it coming. Or, should I say, I saw something entirely different, until Trey made an inspired decision–on his own. I loved how he took charge of the story.
Snippet:
"I'm—"
"I quit."
They both spoke at the same time.
Amber swallowed the rest of her words in shock. "You quit the job you felt obligated to work at for a year?" She didn't like the way her voice broke. "Just like that?"
"Just like that. After you left, I walked around the city trying to find pieces of myself. I finally came to the conclusion those pieces don't exist there . . . because they all flew home with you."
He glanced sideways. She couldn't see his eyes because of the sunglasses he'd donned when he sat down, until he lowered his chin and peeked over the top of the rims. "Too much?"
"A bit."
"Ah . . . editors all. But, it's true. The process of figuring out who I am and what I want in life felt . . . feels . . . momentous. I wound up at my dad's apartment. I told him I was done."
"How'd he take that news?"
"Not as fist-pounding and in-my-face as I'd expected. Honestly, he might have been relieved. I didn't try to hide how upset I was about missing your bell-ringing ceremony."
She recalled how broken she'd been. Disappointed in the happily-ever-after dream she'd been nurturing for weeks. But he's here. In a Jeep. She wasn't sure what that meant, but her nerves were beginning to chill.
Hey. At least, I didn't have to tell him my news on the phone. Unfortunately, it might make this pretty little picture go boom.
"It's kind of weird though. I'm officially unemployed. Which, I realize now, doesn't make me much of a catch, does it?"
She rolled her eyes. "I don't need to catch a man, Trey Brandel. I'm rich. Remember?" Crass, but it got his attention.
His expression sobered. "Good point."
A second later, he tapped the blinker to make a left turn.
Amber noticed their surroundings for the first time. "Carlton Road. You're taking me to the flip house?"
"I didn't get to see it finished. Can we still get in? Mom said it sold."
She shook her head. "We got three offers from the Open House. Ruby and Jade and I debated the pros and cons of each. We went with a young couple with kids." She swallowed hard. "A few weeks into escrow, their loan fell apart. I don't know the details. Jade was super-bummed, but we had two back-up offers. The second was a full-price offer but contingent on the buyers selling their home in Los Angeles."
"No go?"
"I don't know. I forgot to ask Jade when I talked to her."
"What about the third?"
"Cash. Rock solid, but really low. We countered. They walked."
"Really? That's interesting."
Interesting? Try freakishly scary.
Maybe he didn't understand how anxious everyone was to close escrow and put this house behind them to free up funds for the future Property Sisters projects.
The Jeep handled the bumpy road leading to the gate remarkably well. "Nice ride."
"Thanks. Is the code the same?"
"I think so. I haven't been here for a couple of weeks."
He punched in the number and the gate opened. As they drove through, she studied her grandfather's ornate design. "Dad's decided to try his hand at welding designer gates like this. He's making one for the subdivision where Boone and Ruby are putting their 'Right-Size' homes."
"Cool. What does that do to your plan to share his shop?"
She swallowed the bad taste in her mouth and took a drink from the water bottle in her tote. "That was probably a long shot. I need my space and so does he. My furniture and chairs went into storage for the time being. Like your things, I guess."
He parked the car but, before he turned off the engine, he lowered both their windows allowing the light breeze to pass through. "Azura, Dad's wife, is coordinating the pickup with my new movers. It's a process, isn't it?"
She studied his profile as he looked around. There was something new about him. Boyish. Excited. As if he were seeing the ranch for the first time. "The landscaping looks great," he said, leaning forward on the steering wheel. "That lawn was a little sketchy the last time I was here, but look at it now."
"Sunshine and water. Works every time."
Are we going to make small talk or get to the heart of things? Like why he's here and what I need to tell him?
He looked at her, a half smile on his face. "Can we go inside? Do you have a key?"
She tamped down her impatience. The sooner she told him, the sooner he'd be back on the road in his fancy new ride. She produced her phone and called up the keyless entry app. "Let's do it."
He jumped out of the car and dashed around to open her door. She gave him a stern look as she stepped to the ground. "Who are you and what have you done with Trey Brandel?"
His hoot of laugher made a couple of mourning doves spook in the oak by the side deck. "I'm the new-and-improved Trey Brandel, now that the chains of self-imposed obligation are gone."
"So, new-and-improved Trey Brandel, are you ready to tell me why you're here?"
He took her hand and squeezed it. "You know why. Because I love you."
What was the most difficult scene to write?
The black moment is always tough because one of your characters is going to do something that makes him or her look less than heroic. Guess who this time? Yep. My hero. But, in Trey's defense, he thought his decision to stay in New York was made for the right reason.
"You're not happy. I know you happy."
He didn't contradict her. "By the end of the day, I sometimes feel like a zombie. Like work is eating my brain." His crooked smile nearly broke her heart.
"I remember pulling a few all-nighters in college. Perfection can be a sort of addiction."
"I like what I'm doing."
"Says every drug addict anywhere." She grinned to make sure he knew she was teasing.
His smiled barely registered. "I don't take drugs. I don't even have time to drink. It's just . . . there's so much to do. The magazine is dated. Dad scrutinizes everything I do but gives carte blanche to a few of his contributors. One of the articles this month reads like a small book. Who has the time or attention span for that? And some of the content caters to maybe one percent of the one percent. I have yet to figure out why people buy this magazine."
She listened to every word. Not the glowing excitement she'd heard in his tone the last time they talked. "Do you have friends here yet?"
He took a drink of beer. "I've been busy."
"I know. Too busy to make it to your . . . old friend's big deal."
"I tried. It just didn't happen."
"And I bet you can guess what else isn't going to happen." She kept her tone pragmatic.
"You and me?"
She nodded. "And I'm sorry about that because our lives are more entwined than you know."
He started to take a drink but his hand stopped midway to his mouth. His eyes went wide. "You're pregnant."
A shaft of pain made her wince. She hadn't expected him to go there. "No. I'm not. But I am moving into the apartment above Baubles."
He blinked again, his surprise obvious. "You and Mom will be roommates?"
She shook her head. "No. Dinah bought a new house with the money I invested in Baubles. One of Summit Construction's 'Right-Size' homes. Ruby and Boone have bent over backward to make this work."
His hand on his beer bottle trembled slightly. "Why hasn't Mom mentioned this?"
"She said she tried. You were too tired to talk."
His lips flattened. "Right."
She cleaned her hands with the flimsy paper napkins.
"In other news, Ruby just found out she's pregnant. A honeymoon baby, they're calling it." She tried her best to smile. "I . . . thought for a moment . . . that we might have . . . but it didn't happen." A lump formed in her throat and she whispered the words she'd had no intention of ever saying aloud. "I know it's not a competition, but I hoped for a few minutes that I was."
He jumped to his feet, sending his chair skittering noisily across the faux wood flooring. "You wanted to be pregnant? With my child."
"Yes. I did." She got up too. "I thought about whether or not I'd even tell you about it. I was hurt and angry at the time. You'd made it clear your job was your first priority. I have enough money, enough family, and enough resources to raise a child. But then I decided I couldn't deprive our child of the chance to know you. On those rare occasions when you could tear yourself away from the city."
She grabbed her purse, which she'd hung from the back of the chair. Her hand lightly caressed the fine wood and clean lines. "Luckily, it's a moot point. I'm not pregnant and you're not going to be a long-distance father."
He closed the gap between them and pulled her into a tight, bone-melting hug. "I would have loved our child, Amber. I love you. I've tried really hard not to, but I do. And I hate this feeling of being pulled between two worlds. It reminds me of my childhood. Mom in New Orleans, Dad in New York. Maybe I'm trying to fix something I didn't even break."
She put a finger to his lips. "You're a good man, Trey. I'm sorry we're so far apart—miles and goals. I've been where you are. I worked my tail off and it paid off well. Now, I'm going to live. And hopefully fall in love again and have babies."
She kissed him one last kiss, tinged with tears.
"Don't go, Amber. Stay. We could make a life in the city. I won't always be working this hard."
She stared at him, blinking back tears. "My life is in Montana. If you change your mind, you know where to find me. But whatever you do, don't come home for me, Trey. Come home for you."
"Me?"
She pressed her palm to his scruffy jaw and smiled, hoping her love would add veracity to her words. "I barely recognized you at the train station. The man I fell in love with was whole . . . vital . . . alive. Take care of yourself."
She leaned in and kissed his cheek. "Now, I'm thoroughly exhausted. It's been a really emotional day. Can I grab a cab on the street?"
He took her hand and walked her outside, hailed a cab, and let her go. His last kiss shattered her heart, but she managed to make it back to her room at the five-star hotel before dissolving into tears.
Would you say this book showcases your writing style or is it a departure for you?
Family drama is in my wheelhouse. I love the dynamics of parents, children, and siblings—especially when they get yanked out of their comfort zones into situations they didn't see coming.
What do you want people to take away from reading this book?
Following your dream takes guts. The only obligation you have to your parents is to be the best person you can be and live your life to the fullest.
What are you currently working on? What other releases do you have planned?
I'm just finishing up the revisions for Book III – Jade McCall's story, and I'm working on a first-in-series Indie novella that will release next January and celebrates Valentine's Day.
ALL THE STARS IN MONTANA – coming September 21, 2020.
Thanks for blogging at HJ!
Giveaway:

A $10 Amazon gift card
To enter Giveaway: Please complete the Rafflecopter form and Post a comment to this Q:

Are you a fan of HGTV-type shows? If yes, which is your favorite. If no, what turns you off about them?
Excerpt from Meet Me in Montana:
A wedding.
A sweet, simple, beautiful celebration of love.
And Amber McCall, middle-born sister of the bride, couldn't wait for things to wrap up. She'd begged, bartered, and even threatened to quit her job in San Jose if her bosses didn't honor her request for two weeks of family leave. "I'm needed in Montana," she'd told them. "It's a matter of life or death."
A slight exaggeration. Dad wasn't dying. But "Diamond Jim" McCall wasn't going to enjoy the comfortable retirement he and Mom so rightly deserved if Amber didn't step up to the plate and deliver on her promise to stage the family's "flip house" before it went on the market.
Ruby and Boone did their share by remodeling the derelict farmhouse—and, remarkably, fell back in love in the process.
Amber had no fantasy of experiencing a similar fate. Love worked for other people. Work worked for her.
"Your sister is a beautiful bride. She and Boone look extremely happy."
She repositioned herself on the padded seat of the wooden folding chair to look at her lone tablemate. After the delightful brunch, everyone got up to mingle, except for Trey Brandel—the slightly aloof, enigmatic son of Dinah Brandel, who owned Brandel's Baubles, Fine Art and Collectibles. Amber's new favorite place in the world.
"She and Boone were each other's first loves, then life happened and they went their separate ways. I don't think either of them saw this coming."
Amber looked around the small private courtyard of the Graff Hotel. The day was warming up—not unusual for midsummer in Marietta, Montana—but a light breeze helped, as did the shade cloth overhead. Jade's fun, jazzy playlist seemed to facilitate mingling, although Amber hadn't left her table. Partly because the nervous energy dancing in her veins made it difficult to focus on small talk and partly because it would have been rude to abandon Trey—especially after he'd officiated at the nuptials.
She snagged the full mimosa from her mother's spot, noticing Trey's gaze follow her.
"Congratulations on your great job of officiating. You conducted yourself like a seasoned pro. Are you sure it was your first wedding?"
His soft snorting sound made her smile. "First and last."
Hmm . . . maybe he doesn't take himself as seriously as I thought. "Dinah said you got licensed to marry two friends who broke up on the way to Montana. That sounds like the plot of a screwball comedy Jade could use in a screenplay." Her younger sister had written and submitted several treatments to her agent, but not a single bite yet.
He used his fork to chase down a few remaining crumbs of the herbed biscuit upon which had been piled fluffy scrambled eggs topped with a lemony béarnaise sauce. Amber had eaten every bite of hers too. "Dave and Maria were co-workers who kept their relationship a secret for like . . . three years. They only went public after they got engaged. Her parents offered to spring for the whole wedding if the happy couple agreed to hold it in Bozeman."
"They were living in New Orleans at the time, I take it?" She knew that had been Dinah's and Trey's home for many years.
"Yes. The groom felt like he needed to have some say in the arrangements so he asked me to represent." He nodded toward where his mother was standing with Mom and Dad, apparently discussing the welded arch Dad built for the wedding. "This was shortly after Mom's fall, so they knew I was going to be in Marietta for a few weeks."
"Do you know what happened? Why they broke up? Just too many miles in a confined space?"
He popped the fork in his mouth. His full gorgeous lips closed around it firmly and then he pulled it back sharply. After chewing and swallowing, he said, "Honestly, I think the secret was their glue. Without the intrigue and suspense, they were ordinary people with ordinary foibles."
The perceptiveness of his insight surprised her. "Like in the TV show, Bones. Once the will-they? or won't-they? was gone, the whole dynamic—and reason for watching the show—changed."
"I'm not familiar with the show, but I've heard that said of others. And to make matters worse, this all took place about the same time our magazine shut down. Maria had a decent job offer in Nevada. Dave didn't want to leave NOLA. I heard he's selling ads for a newspaper in town. Damn waste. He was one of my best feature writers."
She felt a small a-ha moment as another piece fell into place. "That's right. I keep forgetting you're an editor. When we met, I thought you and your mother owned Baubles together."
He drew in a breath and let it out slowly, as if fact-checking his future words.
She hated to admit she hadn't been able to keep her eyes off him when she was supposed to be watching Ruby and Boone—the sister and future brother-in-law she loved—say their vows. Trey owned his look in a way that appealed to her much too much. He'd removed his tie and pale-gray suit jacket before helping his mother take her seat at the table after the ceremony. At some point over the delicious luncheon they'd been served, he'd also unbuttoned a couple of buttons and rolled up the sleeves of his crisp white shirt.
Fully dressed, he was gorgeous. Chillaxed? Downright dangerous for a girl who'd been flying solo for well over a year.
"Mom would love it if I gave up editing and moved back here to help her with the shop, but that's not going to happen."
"Because you have a new job waiting for you in New York City." Another reason to keep my wayward interest in him to myself. Even if I had time to spare in the next two weeks, jumping into a bi-coastal relationship would be the ultimate folly.
"Yes. And my boss is not the patient type. He's also my father, so he and Mom have history that makes everything more complicated."
She could imagine. Even with parents who'd been married for over thirty years, old hurts and long-held secrets could flare up to cause problems. "Dinah looks much better today. When you two came to the flip house before the barn sale, I thought she seemed very fragile. She's really quite stunning in that gorgeous outfit."
"Mom loves to dress up. That might be the only thing she misses about NOLA. People around here tend to dress pretty casually."
Amber brushed a few crumbs from the neckline of her burnished-gold satin dress. Thankfully, Jade had brought a few dresses from a vintage collection for both of her sisters to try on. Amber had fallen in love with the classy, fitted, cocktail-length dress with a matching jacket. If left up to her, the dress code would have been skinny jeans and a clean shirt.
"Except on special occasions. Like today," he quickly added. "You and your sisters are fashion-plate stylish."
A hint of blush further warmed the color of his skin, which she'd already decided was burnished walnut with copper overtones.
Trey looked over Amber's shoulder. "Did you say Boone and Ruby were high school sweethearts?"
Quick save. No harm, no foul odor, as Jade might say. "Boone worked for my dad a couple of summers when we girls were in high school. Ruby had a major crush on him. But their timing was off. Instead of going to college together as planned, Boone dropped out and moved home to help his mother get back on her feet after his dad died suddenly from a heart attack."
"So, he stayed in Marietta, and Ruby went to college?"
"Yes. And their relationship went south pretty quickly after that."
Amber look over her shoulder. Ruby—now barefoot—stood with Boone, locked in a sweet embrace that made Amber's heart lift and fall.
She was happy for her sister. Truly happy. And maybe a tiny bit envious, even though she didn't get FOMO too often. "Fear of missing out" was a waste of time. If you want something, set a goal and work until you have it. Love had been scratched off her wish list the day her almost-fiancé stole her million-dollar idea and eloped with another woman.
From the ashes of that failed relationship, Amber had crafted a life in the Silicon Valley that fit her needs perfectly and made her a great deal of money—although not the millions she'd expected to have accumulated before thirty.
Was there the occasional bout of loneliness? Of course. But she dealt in trade-offs. A lucrative short-term stock might be sacrificed for a dark-horse company that would pay out big in the long run. Instead of the sort of flashy cars her two bosses drove, she owned a beat-up Ford-150 pickup truck that never got broken into, stolen or tagged. It carried every piece of cast-off furniture she bought at flea markets and estate sales and brought home to refinish or paint in one of the whimsical, crazy quilt patterns she'd dreamed up.
The same went for men. Her heart might race in the company of a sleek and handsome Jaguar-type hunk—such as the man sitting across from her—but she'd learned the hard way the cost of maintaining such high-end models. If she were back on her own playing field, she might consider "leasing" Trey for a quick fling, but this was Marietta, and her time was spoken for.
"The Graff has really stepped up its game from when I was a kid. It sat empty for years until Troy Sheenan brought it back to life." She ran a hand across the white linen tablecloth. "The wedding turned out perfect, didn't it?"
She hoped Trey didn't catch the wistful tinge to her question.
His mouth pulled slightly to one side. She really hated that she noticed—and responded at a gut level. "Absolutely. One would never guess this was spur of the moment. Or, do they call this a 'shotgun' wedding in Montana?"
She smiled at his attempt to lighten the moment. "Ruby swears no blood was spilled. But once she sets her mind on something, obstacles best get out of her way."
Trey's low chuckle keyed something long-stalled and half-forgotten. Men and women flirt. Are we flirting?
"The same must apply to your other sister too. Mom told me Jade is trying to sell your house-flipping story to Hollywood. How do you feel about becoming a household name in the realm of home improvement?"
Amber looked around until she spotted her younger sister—still on her phone. "The idea is preposterous, of course. I researched the odds of pitching a reality show to Hollywood and seeing it through to fruition. Let's just say they're slim."
Trey cleared his throat in a sort of continental way that sent a shiver down her spine. "And, yet, I overheard Jade talking about a production company that's very interested in buying the rights to your family's story."
Jade had shared her idea for the so-called Property Sisters of Montana at Ruby's rehearsal dinner, but Amber hadn't paid much attention. She was far more focused on figuring out the best way to showcase the flip house, now that Boone and Ruby were done with the final "punch list."
"There's an interest, but who knows if it will really happen? Or when. My only focus is staging the house on Carlton Road so it sells for a bundle and gets my parents off the hook for a really bad investment."
She polished off the last of her drink and reached for her purse strap on the back of the folding chair. "I only have two weeks of family leave, so I don't plan on hanging around here much longer. Boone's friend is meeting me at the flip house to move the pieces your mother suggested we keep out of the sale."
Trey refilled both their coffee cups from a thermal carafe on the table then added cream and sugar to his, slowly stirring it with a spoon.
How does he burn off calories working in an antique store? The man looked as fit as her new brother-in-law, who was a carpenter by trade.
He lifted the cup to his lips, his gaze meeting hers. "We should talk about the remaining inventory you're going to need. If you email me your ideas, I can tag some pieces I think will work and they'll be ready to load up when you get to Baubles."
A funny stabbing sensation in her chest caught her by surprise. She recalled all too clearly the last time she'd put her trust in a man's hands. He'd waited until Amber was too preoccupied with design issues on their revolutionary app for buying and selling stocks to notice she was being set up for betrayal. His duplicity made her wary where business and future affairs of the heart were concerned—even a long-shot, here-today/gone-tomorrow type of affair with a sexy guy who had one foot out the door.
"It's very nice of you to offer, but if this silly Hollywood thing happens, I'm supposed to be the sister doing the staging. I have a ton of ideas, and I really think I should pick out the decor myself, don't you?"
His expression changed, and yet it didn't. "Ideas are one thing, but the actual process of staging is far different. Have you done this before?"
Her shoulders went back as her spine stiffened. "No. But I've watched a gazillion home improvement shows on TV, and I bought a design app for my laptop. How hard can it be?"
Apparently her audacious question caught him off guard. His sip of coffee mingled with a laugh, which set off a coughing fit. She tossed her purse on the table and raced around to pound—firmly—between his shoulder blades.
"Stop. I'm fine. Please. You're enjoying this, aren't you?"
She faked a look of chagrin. "Too much gusto? Sorry. Your mother sorta volunteered you to be my mentor for as long as we're both here. I didn't want you to choke to death and deprive me of all your years and years and years—of editing experience."
His slightly strangled laugh sounded both amused and galled. "If I were to take you on as my apprentice, believe me, you would get your money's worth. I lived and breathed antiques growing up, and interior design paid my way through college. My title at NOLA Alive! was lifestyle editor. Art, crafts, design, D.I.Y. home improvements . . . all that and more came across my desk."
Damn. The man had the cred she could only lust after.
Lust. Bad word choice.
"So, is there any chance I could hire you to tutor me on this project? The flip house is very important to my family. I am a novice and I want to get it right."
He crossed his arms and leaned back in his chair, obviously pleased to have gained the upper hand in their bargaining match.
"Between keeping Baubles open and getting Mom to her physical therapy appointments, I'm spread a little thin. I don't suppose you know anyone who might be looking for a job, do you? Full or part time."
Amber looked around until she spotted both their mothers, now talking with Boone's mom and stepfather. Dinah and Mom made an interesting dichotomy—one vivid in a colorful and bold print dress, the other in a stylish, but demure, pale-green sheath.
"Umm . . . my sisters and I were talking about Mom this morning. She seems a little lost . . . or bored. Dad's health is back, and she's not doing the bookkeeping for Summit Construction anymore. She might be interested. I could ask her."
He got up and moved close enough to see where she was looking. His scent worked its way into her consciousness. Woodsy, lemon, and something exotic. Like him. She fought to keep her wits firmly off the path they seemed determined to tread.
"That would be great." He leaned a bit closer, his voice intimate, confidential. "There's a whole container of furniture Mom unwisely bought from an online auction house after accidentally taking one too many painkillers. She doesn't have room in the shop for any of it. Staging your house would open up space for new inventory."
She could tell he was growing more attached to the idea by the moment. So was she, but probably for different reasons. Working together, side by side, could be two parts informative and four parts dangerous.
"If you're not opposed, we'd leave a discreet price tag on the larger pieces. Every sale helps to keep Baubles solvent and both our mothers employed."
Which puts him on the next plane to New York even faster. No worries. No looking back.
Damn my luck.
Her expression must have betrayed her disappointment that they weren't going to have time for a full-blown—if quick—fling because his beautiful lips compressed to a flat line. "Did I hear you say you're still here for another ten days?"
"More or less. One of my bosses texted me this morning begging me to cut my trip short because they've decided to take their company public and desperately need my help." She still hadn't replied.
"Then we need to jump on this. I'll teach you everything I can while we stage your house if you can talk your mother into filling in at Baubles. And keeping Dinah out of trouble," he added with a tiny wink that made her pulse jump.
Stop it, already. Yes. He's gorgeous and smart and looks out for his mother, but that's no reason to start picking out china.
He's also leaving Montana ASAP.
As are you, dork.
She held out her hand. "You have a deal. I'll talk to Mom tonight. I don't want to put her on the spot in front of your mother or I'd say something now. Besides, shouldn't you run this past Dinah?"
He took her hand, pumped it twice, then squeezed her fingers softly for good measure. His touch activated a part of her brain she'd assumed had withered from neglect.
"Mom won't admit it, but she's been lonely for quite a while. Dad says she twisted her ankle to get attention, but he's always been a bit cynical when it comes to Mom. Rosemary will be good for her."
The warmness in his tone reminded her of Sage's hot cocoa on a chilly Montana morning. She made a mental note to hit Copper Mountain Chocolates before leaving Marietta. Even a little taste of home could stave off the homesickness she'd been feeling lately.
"And your experience—even if you haven't been actively working in the design business recently—beats mine all to heck. Sounds like a win-win to me."
She took a step back—for breathing space—and picked up her purse. "I need to say my goodbyes and get to work. As my silly sister Jade might say, 'No rest for a dog with a new bone.'" For some reason, her ad lib sounded faintly suggestive to her ears. Probably because she'd done nothing besides lust after Trey since the day they met.
Her cheeks turned hot, and when she glanced at Trey, their gazes held for a few seconds too long. The twinkle of humor in his complexly hued brown eyes was just enough to send a rush of womanly delight surging through her system.
No. No. No. Hands off the potential mentor. Pick his brain but absolutely no touching of any other body parts.
Excerpt. © Reprinted by permission. All rights reserved.


Book Info:
She's looking at her big picture…in Montana
Who swaps a golden parachute in the Bay Area for a share in a Montana thrift store and pipe dream flipping homes with her two sisters? Ambitious former investment rep Amber McCall who's never abandoned her dream of a career in design. After working as an apprentice under Trey Brandel to stage the Property Sisters' first project, Amber wants it all – creative career, babies, and forever love with the man of her dreams. Only Mr. Right has one foot out the door.
His sights are set on his dream job…in the Big Apple
Magazine editor and skilled designer Trey Brandel finally has it all – a job at his father's prestigious art and design magazine, a chance to reconnect with the man he barely knows, and the "big city life" he missed since his parents divorced. His time in Montana was temporary – helping his mom recover – but Amber is impossible to forget.
Is he making the worst mistake of his life by walking away?
Book Links: Amazon | B&N | iTunes | Kobo | Google |


Meet the Author:
Former award-winning newspaper journalist Debra Salonen is a nationally bestselling author with 26 published novels for Harlequin's Superromance and American lines and one single title release for Harlequin Signature. Several of her titles were nominated for "Best Superromance," including UNTIL HE MET RACHEL, which took home that honor in 2010. Debra was named Romantic Times Reviewer's Career Achievement "Series Storyteller of the Year" in 2006. Debra lives in the foothills near Yosemite National Park in California with her husband and two dogs. Luckily, her two children and three grandchildren live close by to keep Debra connected to the real world.
Website | Facebook | Twitter | Instagram | GoodReads |