Today it is my pleasure to welcome USA TODAY Bestselling author

Tawny Weber

  to HJ!
Tawny welcome. for all of our readers who may not be familiar with your work, could you tell us a bit about yourself and your books?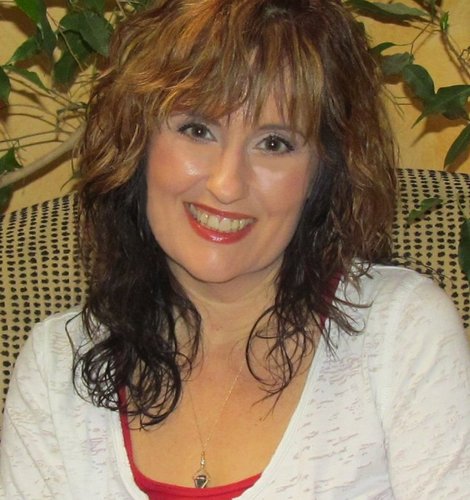 Hi everyone! I'm so excited to be here, and to get to know you all a little, too. I've been writing romances for almost a dozen years now, and had my first book published in 2007. Since then I've had 20 books out, and just hit the USA Today list for the first time last month. I write sassy, sexy contemporaries, mostly for Harlequin Blaze. But I'll also be a part of the Cosmo Red Hot Reads debut this fall and for anyone who loves a sexy fairy tale, I've a few of those as well.
I'm happily married with two awesome kids and we're a homeschool family. Which means I'm the Queen of Organized Chaos (Really, I am. I have a crown, even!) I adore animals, so its not uncommon to see them in my stories, and I live in Northern California, so, again, its not uncommon that my books are set here. Clearly I'm a write what you know kind of gal.
I love a story that makes me smile. Romantic comedies and anything that is empowering and makes me feel good is a book I'd enjoy, so that's what I keep in mind when I set out to write. I want to make readers smile, maybe laugh, and to show them the power of love. How it brings joy, how it inspires the characters (and hopefully readers) to face their challenges and overcome them, and, of course, how hot sex makes romance even more fun.
In your opinion, what ingredients are needed to make up a good love story?
I think the most important thing in any story, but especially in a love story, are the characters. In a romance, we're essentially falling in love right along with the characters, so they need to be important to us. A heroine we can empathize with, even if she's totally different than we are ourselves. A hero we would want to lap up like chocolate. Those are key ingredients, in my mind, to pull me into a story and make me want to read all the way to the end. Once we love the characters I think the next most important thing is tension. Sexual tension, story conflict, emotional challenges are all the things that keep us turning pages, anxious to see what comes next.
Tell us a little about your process. Do you start with an idea? A character? What is the easiest part of writing for you? What's the hardest?
I usually start with a premise, an idea. It often includes a rough feel for one of the characters, but rarely both. From that initial premise, I play 'what if'. What if a reporter wants the inside scoop that she can only get from a sexy FBI Agent. I'll toss that around, asking myself what is the scoop, why is he the key to getting it. What's in it for her and what will she lose it she doesn't get it. What happens to him if she does? Who gets hurt, and how does that play into their issues. During this 'what if' stage, I always ask, too, how sex plays in. It always complicates things, of course, but just how complicated can I get it? I love that part. As soon as I have this rough idea, I'll write up a blurb, then do a rough plotting board –then I write the partial. And then I rewrite the partial. And, quite often, I re-rewrite the partial yet again. That partial, it kills me! That's the hardest, without a doubt. Because in those first three chapters I'm refining the initial premise, tightening and answering all of the 'what if's' and getting to know who the characters really are. Once I've got that, I redo my plotting board and usually fly through the rest of the story. It usually takes me as long to do the initial phase of plotting/partial as it does for me to write the entire rest of the book.
One book you read in the last 6 months that has left a lasting impression and why?
Wayne Dyer's WISHES FULFILLED blew me away. I've been loving his books since I was in my teens, and this one came at an important time in my life and really helped me through a rough time. This last year has included a lot of change and upheaval in my life, and as I always seem to, I found comfort and a way to put my thoughts in perspective between the pages of a book.
If you had to summarize Midnight Special for the readers here
….MIDNIGHT SPECIAL is a wrong bed, or in this case, a wrong berth story featuring an intense FBI agent and an ambitious reporter out to break a big story. Both are career focused and neither is looking for love. But a tight berth, sexual sparks and unbelievable attraction derail their plans.
Please tell us about the characters in your book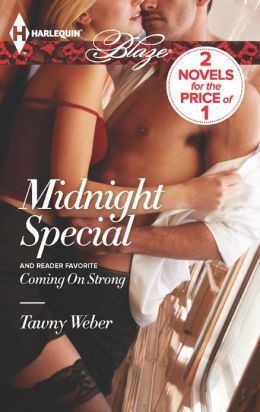 FBI Special Agent Hunter is the key witness against a Fortune 500 CEO accused of torching a building filled with priceless art. He not only saw the CEO set the off the explosions, but he ran into the burning building to rescue the woman the man left there for dead. The defense knows there is a witness to the fires, but doesn't realize they are about to fight murder charges as well. Because Hunter was injured in the explosion, requiring multiple surgeries, including a ruptured eardrum, he can't fly across country to testify, so he takes the train instead.
Marni Kincaid is a curvy blonde who looked more suited to modeling lingerie than hardnosed reporting, but she ready to prove she's got what it takes to work the big time stories. She gets word that the key witness in a national case is traveling by train across country. Marni has spent her entire life chasing a career that is at odds with her family's perception of what a good girl does. And now that she has a chance to find out what a bad girl does, she's pretty sure she's never going back.
What scene did you have most fun writing? why?
My favorite scenes include some major spoilers, but I do have one that doesn't:
Marni should be outraged. Shocked, even.
But she was too busy visually gobbling up the delicious view.
Oh, sweet baby. What a body.
"I didn't sneak into your bed," she finally responded, her tone more absent and offhand than angry and dismissive.
"No? My bed." He pointed to the bunk, then shifted his finger to her. "You. Since I didn't invite you in, I'd say sneaked in is a good term."
That cut right through Marni's foggy passion. Irritation chased back desire. Not away. There was no chance of not feeling desire when a guy as gorgeous as this one stood naked in front of her. But her brain was starting to override her body. Or, at least, trying to.
"Let's think about this," she said, sitting up straighter and offering a chilly smile. "When I arrived in this cabin last night, mine was the only luggage here. There was no sign of anyone else using the room. When I climbed into bed, it was empty. You weren't here. I'd say that makes you the one sneaking around, don't you think?"
His laugh was as appreciative as it was sardonic.
Then he turned his back toward her. She couldn't quiet her approving moan at the site of his perfect—not just great, but perfect—butt. Her gaze slowly meandered up the golden planes of his back, and since he wasn't looking, she wiped her lower lip to make sure there was no evidence of drool.
Then her eyes landed on his shoulders.
His shoulders!
Her drool dried up, the lust in her belly replaced with a different kind of excitement.
It was him.
Those were the shoulders.
She'd had a little early morning delight with the very man she'd told her cousin she was chasing down for a hot, sexy time.
Funny how those things worked out.
What are you currently working on? What other releases so you have planned for 2013?
I'm currently in the painful, initial stages of writing my next SEAL book, A SEAL's SALVATION, which is scheduled for Feb of 2014 and is connected to A SEAL'S SEDUCTION (currently available for free at most ebook retailers) and my USA Today bestseller, A SEAL'S SURRENDER. Last week I turned in a Blaze that'll be out in December titled NAUGHTY CHRISTMAS NIGHTS. In addition to it, in September I'll have a book in the 2nd Cosmo Red Hot Reads debut month called FAKING IT. And this summer my second and third Karma Café novellas will be out, too.
Where can readers get in touch with you?
website: www.tawnyweber.com
Facebook: TawnyWeber.RomanceAuthor
Twitter: TawnyWeber
Thank you for stopping by HJ!
Thanks so much for having me!
Giveaway: 3 copies of Sex, Lies and Midnight.
To enter Giveaway: Please complete the attached Rafflecopter form and post a comment to this Q: 
I'd love to know where your readers find their books.  Do they prefer word of mouth recommendations or find them via great sites like Harlequin Junkie? Or are they big on following specific authors via their websites, Facebook, Twitter, etc? 
EXCERPT
Marni's body exploded.  It was a pop of an orgasm.  Quick and intense, a prelude to the banquet of delight yet to come.  She shuddered, her fingers digging into his hair as she held his mouth close, wanting more.

So much more.

Her dream lover moaned.

Out loud.

So loud, so real, the sound reverberated against her nipple.  It felt so good.

Except, dream lovers didn't do that.

Alarmed out of her delightful reverie, Marni forced her eyelids open.

Her dream lover was solid.

Real, even.

Black hair swirled like silk over a head—a real, live head—currently snuggled up against her breast.

"What the hell?" she gasped, both hands releasing their passionate grasp of his shoulders to shove at him.  "What do you think you're doing?"

Dream lover's head shot up, his dark blue eyes snapping with emotions so intense, so violent, Marni recoiled against the wall.  Terror pounded in her head as her fingers scrambled to find her nighty's straps and pull it into place.  To cover her nakedness, even though her body was still clamoring for more.

As quick as the fury had flashed, his eyes mellowed.  Turned calculating, assessing.  Not cold.  A blue that rich could never be cold.  Not knowing why, the feeling of threatened terror eased, draining away.  The embarrassed shock was still there, though, along with a huge dose of what the hell?

She pushed again, her hands tingling as they slid over shoulders as hard as iron but smooth as silk.  Whiskers shadowed a strong jaw and midnight hair, mussed from her very own fingers, fell over sharp brows to emphasize the tiny line between them.

Her eyes skimmed lower, taking in the breadth of his shoulders, the skin golden even in the dim light filtering through the shaded window.  His chest was a work of art.  Her fingers itched to touch it again, to comb through that light dusting of midnight-dark hair and see if it was as smooth as it looked.

Still on tour, her gaze continued south, following the tempting path of hair.  His belly was flat, lightly dusted so the hair emphasized, rather than hid, the sexy six-pack.

Feminine curiosity, and her body's craving to know if it was as big as it felt against her thigh, tempted her eyes to wander just a little lower.

Whoa.  She yanked her gaze back to his face.  Strange man in her bed.  Ogling him topped her stupid things to do list.