Today it is my pleasure to Welcome author
Sarah Morgan
to HJ!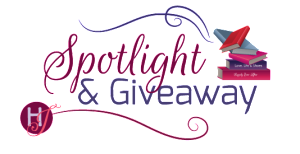 Hi Sarah and welcome to HJ! We're so excited to chat with you about your new release, Miracle on 5th Avenue!

Hi, it's great to be back!

Please summarize the book a la Twitter style for the readers here: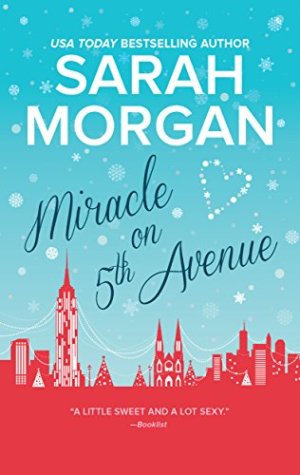 Hopeful romantic meets cynical crime writer and discovers that sometimes falling in love takes a miracle. #MiracleOn5thAve #MustRead

Please share the opening lines of this book:
There are plenty of fish in the sea, but that's no use if you live in New York City.
Eva

"WE CANNOT SEND two turtledoves! I know he's proposing at Christmas and he thinks it's romantic, but it won't be romantic when the room is covered in bird droppings. The venue will blacklist us and the love of his life will say no to his question, which will not give us the happy-ever-after we're all hoping for."
Please share a few Fun facts about this book…
My hero is a crime writer. He thinks in a very different way to me, so part of my research was designed to understand more about that genre. I interviewed a crime writer, but also read lots of crime fiction, something I generally avoid. I lost a lot of sleep, and ran up an electricity bill because I slept with the lights on for a month!
This book is set around the holidays and New York is deep in snow. I wrote most of it in February when there wasn't flake of snow in sight so I used images (check out my Pinterest page!), played festive music and watched movies.
My hero lives on 5th Avenue, which naturally required me to spend hours gazing at potentially suitable apartments overlooking Central Park. It's a tough job but someone has to do it.
What first attracts your Hero to the Heroine and vice versa?
Their first encounter occurs when my hero thinks she's an intruder and knocks her to the floor of his apartment. Pinning her down is a pretty intimate experience, so that probably has something to do with his initial attraction (and that works both ways!), but he is also fascinated by how straightforward and honest she is.

Using just 5 words, how would you describe Hero and Heroine's love affair?
Hopeful, heady, humorous, heartfelt and hot!

The First Kiss…
It happens in an elevator. They say you shouldn't use an elevator in the event of fire, but hopefully that doesn't include the blazing heat of sexual attraction!
Without revealing too much, what is your favorite scene in the book?
I love the opening scene where Lucas thinks Eva is breaking into his apartment.
A hand clamped over her mouth and before Eva could utter a squeak she'd landed on her back on the floor, crushed by the hard weight of a powerful male body.
The man pinned her. One of his hands was across her mouth and the other gripped her wrists with brutal strength.
Holy crap.
If she could have screamed, she would have done, but she couldn't open her mouth.
She couldn't move. She couldn't breathe, although bizarrely her senses were still sufficiently alert for her to realize her attacker smelled really good.
It was an irony that finally, after almost two years of dreaming and hoping, she was finally horizontal with a man. It was a shame he was trying to kill her.
A shame and a tragic waste.
Here lies Eva, whose Christmas wish was to find herself up close and personal with a man, but didn't specify the circumstances.
If your book was optioned for a movie, what scene would be absolutely crucial to include?
My hero is a crime writer and one of my favourite scenes (and one that would HAVE to be included in the movie) is the one where she discovers she's the inspiration for the murderer in his latest book.
"It's me." The words jammed in her throat. "You said I was your inspiration—"
"Eva—"
"I'm the murderer. I thought I was a nice, kind character but I'm the murderer? You made me the murderer?"
"It's not you. My characters are not real people." He hesitated. "It's true I took some of your character traits."
"She has blond hair and a DD cup. She's a brilliant cook! You might as well have called her Eva! Everyone is going to know it's based on me and it's h-horrible." She couldn't push the words past the tense ball of anger in her chest. "And the detail—"
"Eva, please—"
"All those questions you asked when we were together. I thought it was because you were interested in me. Because you wanted to get to know me, but you wanted more detail for your book."
"That isn't true." He stepped toward her but she lifted her hand.
"Do not come any closer. Do not touch me, Lucas, because right now I'm so mad."
"You're overreacting. At most it's loosely based on you, that's all."
"All?" She stalked forward, her finger outstretched. "I've got news for you, Lucas. I am a real person. A real, flesh-and-blood person with emotions and f-feelings. I am not one of your characters and we are not in one of your novels. This is real life. This is my life and you don't get to—" She stabbed him hard in the chest, her breathing shallow and rapid. "You don't get to turn me into a murderer."
"If you'd listen,—"
"Don't placate me. You think I'm capable of murder? Well I've got news for you," she spat the words out, "since I met you, I just might be. Right now I can think of at least a dozen interesting ways I could kill you that you've probably never even thought of." With that she turned on her heel and left his office, slamming the door behind her.
Readers should read this book …
If they want to laugh, feel uplifted and walk away with a warm, holiday glow.
What are you currently working on? What other releases do you have planned for 2016?
In 2017 there will be three more books in my From Manhattan With Love Series. The first, New York, Actually will be out February in the UK (May in the US), then Meet Me In The Hamptons will be out in the summer (I'm working on that one now!) and Moonlight Over Manhattan will be out later in the year (date to be confirmed). I'm excited!
Thanks for blogging at HJ!
Giveaway:

One signed US copy of Miracle on 5th Avenue
To enter Giveaway: Please complete the Rafflecopter form and Post a comment to this Q:

Eva loves to cook. What's your favourite food?
Excerpt from Miracle on 5th Avenue:
LUCAS HAD EXPECTED her to leave, but she was still standing there.
"I have work to do." And he was desperate to get started. The characters were coming alive in his head, becoming people with flaws and qualities. He could hear dialogue and picture scenes. For the first time in far too long he couldn't wait to sit down in front of his laptop. He wanted to escape into the fictional world that was waiting for him. It was like someone in chronic pain, contemplating a syringe full of morphine. He wanted to grab it and empty the barrel into his veins until the sweetness of oblivion numbed the agony that had been his constant companion for three years.
The only thing stopping him was the source of his inspiration who seemed stubbornly determined not to leave. He might have scared her, but apparently he hadn't scared her enough to send her running for the door.
"Your grandmother gave me this job, so either I call her and explain, or I do the job she sent me here to do."
If she called his grandmother, any hope of being left alone over the Christmas period would vanish. He'd be required to explain why he was in New York rather than Vermont and, most awkwardly of all, why he'd lied about it.
"Look around you." He tried intimidation, his tone silky soft. "Do I look like a man who wants his apartment decorated for the holidays?"
"No, which is why your grandmother wanted me to do it. She doesn't think you should be living like this. She's worried about you. And frankly, having met you, so am I."
"Why would you care how I'm living my life?"
"Everyone deserves a Christmas tree in their lives."
"Only if you're trying to punish them."
"Punish? A Christmas tree is uplifting."
"What is uplifting about a fake Christmas tree, which is essentially a petroleum-based product probably manufactured in a Chinese factory?"
"Fake? Who said anything about fake? I don't do 'fake', Mr. Blade. I don't do fake Christmas trees, fake handbags, or fake orgasms." Color streaked across her cheeks. "I didn't mean to say that last one. It slipped out. But my point is nothing in my life is fake." The words tumbled over each other and Lucas found himself struggling not to smile.
He didn't think he'd ever met anyone so deliciously indiscreet.
Excerpts. © Reprinted by permission. All rights reserved.

Book Info:
Hopeless romantic Eva Jordan loves everything about Christmas. She might be spending the holidays alone this year, but when she's given an opportunity to house-sit a spectacular penthouse on Fifth Avenue, she leaps at the chance. What better place to celebrate than in snow-kissed Manhattan? What she doesn't expect is to find the penthouse still occupied by its gorgeous – and mysterious – owner.
Best-selling crime writer Lucas Blade is having the nightmare before Christmas. With a deadline and the anniversary of his wife's death looming, he's isolated himself in his penthouse with only his grief for company. But when the blizzard of the century leaves Eva snowbound in his apartment, Lucas starts to open up to the magic she brings….
This Christmas, is Lucas finally ready to trust that happily ever afters do exist?
Book Links:

Meet the Author: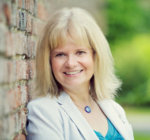 USA Today bestselling author Sarah Morgan writes contemporary romance and her trademark humor and sensuality have gained her fans across the globe. She has been nominated four times for the RITA ® Award from the Romance Writers of America and has won the award twice.
Sarah lives near London, England with her family. When she isn't writing she loves spending time outdoors. You can find out more about Sarah on her website www.sarahmorgan.com and she's always to be found talking to readers on Facebook: https://www.facebook.com/AuthorSarahMorgan
Website | Facebook | Twitter |