Today it is my pleasure to Welcome romance author
Laurelin McGee
to HJ!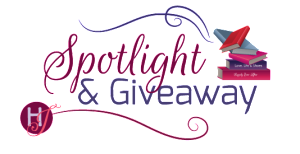 Hi Laurelin & Kayti and welcome to HJ! We're so excited to chat with you about your new release, Miss Match

!

Thank you so much for having us! Kayti McGee and Laurelin Paige both here, eager to talk about our book and our ridiculous characters.

Please summarize the book for the readers here: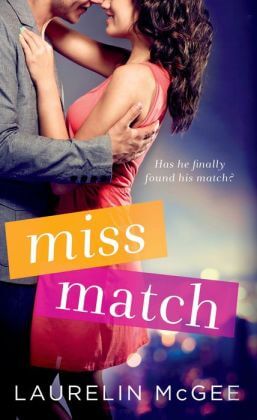 Blake Donovan is ready for a wife. He has no time or inclination to find one himself, so naturally he puts an ad online.
Andrea Dawson is desperate for a job. She has no references and no prospects, but the last thing she wants is to answer the want ad her sister found online. Unfortunately, desperate times call for desperate measures.
Blake is everything Andy despises in a man—egocentric, rude, chauvinistic. He makes no bones about abhorring her too—boisterous, ambitious, opinionated. The sparks that fly between them are the last thing either one expected, but sometimes, a mismatch can be just right.

Please share the opening lines of this book:
Personal Concierge, to start ASAP (Boston Area)
I am a successful businessman looking for a wife. Due to a busy career and lack of energy or interest to devote to the process, I am seeking someone to assist me in my search. I am outsourcing the entire process, job to start immediately.
Please share a few Random facts about this book…
The idea for this book came from a real-life craigslist ad. In fact, the opening of Miss Match is almost verbatim the ad we were inspired by.
Neither of us started out thinking of this project as a co-written one. But we both loved the idea so much we decided to try it out. It was another unexpected, but perfect, match.
We love Easter Eggs. (If you aren't familiar with the term, they're the wink-and-nudges writers, game designers, and directors put into their work.) Ours has everything from references to the Fixed Trilogy, to Dr Who quotes, to other authors disguised as characters.
If you read something and think, "Did they mean to do that?" the answer is always yes.
Please tell us a little about the characters in your book. As you wrote your protagonist was there anything about them that surprised you?
Andy and Blake were both fully formed characters for us. The real surprise, for us and for them, was realizing just how alike they are. Another fun thing was realizing how much Andy was like Kayti and Blake was like Laurelin. Or, maybe not so much "fun", but interesting.
What, in your mind, distinguishes this book from other books out there in the same genre?
There aren't a lot of romantic comedy books right now so right there is something that distinguishes this from other light romance reads. As for the ones that are out there, they vary in both heat level and wit. Most of the wittier, smarter romances seem to be less erotic. Miss Match marries both. Also, it speaks to a more pop-culture centered audience than a lot of the other books that you find in mass market.

The First kiss…
…comes as a surprise to them as much as a reader. Oh, and it's in equal measures sweet and hot and inappropriate.

Did any scene have you crying or laughing (or blushing) while writing it?
Kayti says: Poor Andy really does try to find a different job before reluctantly agreeing to work for Blake. At one point she attempts serving at a hipster wine bar—and I could not stop giggling like a crazy person while writing it. Between the bizarre characters she runs across, and her wild shifts between arrogance and horror about her new gig, I hope everyone is as amused as I was.
Snippet:
"So is it mandatory that I wear a trucker hat?" Andy asked her new boss, Zeke. They were at a corner table in the brick-lined bar discussing terms of employment.
"The thing about trucker hats is that they are so out that they have become ironic all over again. So you'll probably want to hit a thrift store and grab a couple. We love irony here at Irony and Wine. It's sort of our thing, as you may have gathered. You have no idea how hard it is to stay up to date on facial hair trends for our male staffers." Zeke sipped his Malbec and glanced around the still-calm early-evening bar.
Lack of confidence leading to overcompensation in beardage. Andy loved being able to comfortably work out people's issues. She could do this.
"Your bar is obviously super successful. I can't wait to be a part of it." She played to the strength she perceived: his ego.
His lip quirked beneath the thick coating of ginger hair. "You know, Andy, I think you'll be a nice fit here. Why don't we plan the rest of the night to be a working interview. Are you comfortable sliding behind the bar and helping Brax out this evening?"
So her initial read had been correct. Thank goodness. As unmarketable as her skills may be most of the time, she relied on them to guide her through social interactions as much as business. She still had it.
"I can't say I'm much of a sommelier"—she was impressed with herself for knowing the correct wine term—"but I'd love to learn more, and Brax seems like he knows what he's doing. Thank you, Zeke." One of those sentiments was genuine, anyway.
Who cares. New job, new Andy. Trucker hats and thrift stores, okay
If your book was optioned for a movie, what scene would you use for the audition of the main characters?
Laurelin says: I think this book would be a great romantic comedy movie. We don't have enough of those lately, especially ones that are as smart as they are funny. The best audition scene would probably be Andy and Blake's big fight scene, which takes place halfway through the book. It's the first time their guard slips, and all their flaws are full on display for each other. And something about that, is very…sexy.
Snippet:
She'd just settled in and turned on her computer, prepared to dive into her work, when he finally spoke.
"Andrea, I'm sor—"
She thrust her palm in the air like a stop sign. "Don't. Speak."
"Just let me—"
Andy didn't look at him as she delivered her edict. "I mean it, Blake. Do not speak to me. Ever again. Unless it's related to work."
"Drea, I have to—"
Slamming her hands on the desk, she swiveled to face him. "And my name is Andy. Or Andrea. When you speak to me, in relation to work only, you will use my name. My name! You don't get to nickname me."
"Come on, Andrea." He stepped toward her.
Andy popped up from her chair. "And don't come near me." Scanning her desktop, her eyes settled on a tape dispenser. It was clear, but it would have to do. Holding the dispenser in one hand, she shooed Blake toward his desk with the other.
Surprisingly, he complied, taking several confused steps backward. When he'd crossed what she believed to be the center of the room, she got to work. Walking to the wall she fastened the end of the tape to the floor then paced it across the room before tearing the other end off. She traced her footsteps back over the line she'd made, pressing the tape into the carpet. It wouldn't stick for long, but long enough to make her point.
She finished then turned to her boss. "You see that line? That's your side." She pointed to the side of the room that Blake currently occupied. "This is my side." She circled back to her desk and deposited the dispenser in its place.
Blake scanned the line with his eyes. "You've got to be kidding."
"I'm not." She thrust out her chin and put her fists on her hips. "Do not cross to my side. Is that clear?" Perhaps it wasn't her place to make such demands, but frankly, she didn't give a hoot.
Blake, however, was not going to give in easily, it seemed. He squared his shoulders. "I'll go wherever I damn well please. It's my office."
My, but didn't he look hot when he was in charge.
Stop it, stop it, stop it! He is not hot. He's horrific. She infused her anger at herself into her next words. "I don't care whose office it is. You will stay on your side."
He folded his arms across his chest. "What are you going to do to me if I don't?"
Was that a challenge? Game on. "Try it and find out."
If you could have given your characters one piece of advice before the opening pages of the book, what would it be and why?
Both Blake and Andy need the same piece of advice- Don't be so stubborn. Sadly, the fact that they both are so stubborn prevents them from taking that advice. However, if they were able to compromise more from the beginning, there wouldn't be a story.

What are you currently working on? What other releases do you have planned for 2015?
Miss Match, out June 30, 2015
MisTaken, digital novella, out January 2016
Love Struck, out February 2016
Laurelin Paige (writing on her own):
Find Me, August 25, 2015
First Touch, December 22, 2015
Last Kiss, June, 2016
Kayti McGee (writing on her own):
That Thing You Do, April 2016

Thanks for blogging at HJ!
Giveaway:

2 Print copies of MISS MATCH.
To enter Giveaway: Please complete the Rafflecopter form and Post a comment to this Q:

Like our character, both Laurelin and Kayti have had first hand experience with workplace relationships. Have any of you ever had a crush and/or relationship with someone you work with? If so, tell us about it. (Don't leave out any of the good details, wink, wink.) You never know what will inspire our next book.
Excerpt from Miss Match:
Chapter One

Personal Concierge, to start ASAP (Boston Area)

I am a successful businessman looking for a wife. Due to a busy career and lack of energy or interest to devote to the process, I am seeking someone to assist me in my search. I am outsourcing the entire process, job to start immediately.
The perfect candidate will be assertive, with ex- cellent computer skills and a knack for reading people. She— I am only seeking women to fill this position—will be expected to:

• Meet me, get to know me. Spend a week or so in my company to find out my interests, what makes me tick. During this time she will come to understand the type of woman I expect to fall in love with;
• Do all searching activities on my behalf, including online, in real life, on social media, networking, and so on;
• Once possible matches are identified, provide me

with pictures and, upon my approval, arrange dates for us to meet.

I am attractive and financially secure. I do not have trouble finding women who are interested in me. It is finding women that I deem interesting beyond the physical that is the challenge.
While this job can be done at home, I'd prefer that several hours a week be spent in my company in order to keep a firm handle on what I expect in a love interest. I will have private space available in both my home and office for the right person to work.
Income will be determined initially by the expe- riences the candidate brings to this project. Addition- al income will depend on the quality of women found to date me as well as how far the relationship(s) progresses—both emotionally and physically. We can discuss a specific payment schedule during the interview process.
Serious inquiries only.

Andrea Dawson held the iPad and read the want ad three times before registering exactly what it was Lacy was sug- gesting by pointing it out. "No way."
Lacy put on her best puppy-dog eyes—the ones that always seemed to get her out of speeding tickets. "Come on, it's totally up your alley."
"No, it's not." Dear God, please, let it not. "What's this listed under anyway?" Andy looked at the top of the page for the heading. "Marketing? That's a laugh. I'll stick to the Administrative section, thank you."
"Yeah, and that's working out so well for you." Bitter- ness dripped in Lacy's tone.
Andy sighed inwardly. Sure, her job search hadn't led to anything—yet—but she wasn't about to settle for match-

maker. It would all be so much easier if she'd finished her degree. Or if she'd managed to get references from her last job.
No use moping about what she hadn't done now. Now was the time to look forward. "I'll find something. Even- tually." Hopefully. She pushed the tablet away from her. "I'm not applying for this. Thanks anyway."
"Why not?"
She lifted her eyes to see Lacy's jaw thrust forward.
Uh-oh. Andy was well familiar with her baby sister's determined look, and that was it.
Well, Andy could be determined, too. "Because this whole Personal Concierge is fancy talk for pimp. You get that, right? And I may be down and out, but, dammit"— she pointed at the iPad where the ad still filled the screen— "I'm better than this."
"Yes. You are." Lacy sat in the chair across the table from Andy. "But you have to get a job."
"I'm working on it." She ran a hand through her auburn hair, sweeping it off her nape. She felt bad enough living off her sister as it was. She didn't need the lecture.
"No, I mean, you have to."
Lacy's serious tone drew Andy's attention. Shit. It wasn't just her sister's determined look—it was her desperate look.
Lacy took a deep breath. "I got my hours cut at the studio."
Andy's stomach dropped. "Oh, Lacy, no! When? Why?" As a struggling singer-songwriter, Lacy had been lucky to get a job helping out in a recording studio. It brought steady income when she was between gigs.
"Not enough work coming in. Darrin cut me two weeks ago."
Two weeks ago? And not a word until now? "Why didn't you say anything?"
"I don't know." Lacy kept her focus on her hands. Andy

knew she'd never been comfortable with expressing her feelings. Unless she was singing about them. "You're hav- ing such a miserable time, and I guess I didn't want to add to it."
"That's a laugh. You're the only reason I haven't thrown myself under a bus." Andy immediately regretted her euphemism. It was callous to joke about suicide to some- one whose boyfriend had died from a handful of pills only a year before.
But the words were already out. "Don't talk like that." Well, it was a better reaction than Andy deserved. "I'm overdramatizing. I'm sorry. But seriously, Lace, you have been my touchstone through all this mess and it breaks my heart that you've been the one taking care of me when I
should be taking care of you."
When Andy had first become destitute and homeless, she'd considered not even telling her sister. Then, besides having no other choice, she realized that moving in would give her a chance to help Lacy cope with Lance's death. Not that Andy had been very helpful. She'd been present, at least. That was something.
"I don't need taking care of." Ever-independent Lacy actually thought people bought the idea that she was all right. Maybe most people did. Not Andy.
Yet Andy would let her believe it if that's what her sis- ter wanted. "I know you don't need anyone. But I'm sup- posed to be the older, more responsible, got-my-life-together one while you're the misfit musician. Instead I've been liv- ing off you for nearly eight months."
"Nine," Lacy corrected. "But who's counting?"
The gloom of the situation began to settle on Andy. Dammit. With Lacy's hours cut, Andy did have to get a job. Like, yesterday. She tugged on her lower lip with her thumb and forefinger. "God, I'm such an awful sister."

Lacy smacked her on the shoulder a little too hard to be called just a playful hit. "Shut up, will you? This is why I didn't tell you. I knew you would make this a reason to shame-spiral. That's not what I wanted."
Wow, the role reversal of older and younger sister went farther than Andy had realized. She lowered her hand and drummed her fingers on the table, needing to fidget while she brainstormed. Her savings account was depleted. She'd used it up in her worthless attempt at suing her previous employer. "Maybe I can dig into my retirement account—" "Not an option. I'm counting on you to care for me when
we retire. Unless I hit it big time, which, at this rate, does not look like it is happening. We'll need that money when we're old."
If it had been a typical conversation, Andy would have resented the fact that her sister assumed there would be no men in their lives in the future. It was understandable that Lacy thought she'd never love again, but what was wrong with Andy? Just because she hadn't had a date in . . .
Okay, that was just depressing. It had been too long for her to even recall. Coupled with their financial situation, it made for a really dreary morning.
Putting thoughts of her lonely bed aside, she concen- trated on the matter at hand. "So how bad are we right now?"
Lacy frowned. "Bad. I thought I could manage the short- age by picking up a few extra gigs, but I haven't landed anything that pays very much. I barely have enough right now to cover rent, and it's almost time to renew my T pass or CharlieCard, whatever they're calling the sub- way now. And have you noticed our fridge is pretty fucking bare?"
They'd had dry cereal for breakfast and lunch the last three days. "Yeah, I did notice that."

"You paid the Internet bill so we're good for a month there."
Andy kept her eyes down. "Uh-huh." She hadn't paid the Internet bill. It had been the last of her savings and she'd spent it instead on a new suit for a job interview she'd had the week before. A job she hadn't gotten. Not enough experience, no references. Same story every time. She hadn't even told Lacy about it, afraid to get her hopes up.
"And I paid all the other monthly bills already, but it's almost the fifteenth and that doesn't give us long before they're all due again."
"God, Lace, I'm sorry. I'm really sorry." Maybe a gen- eral apology would cover all her faults, including the missed Internet bill.
"Stop apologizing and get a job!"
"I'm trying!" Except she really wasn't trying that hard. Not anymore. She'd tried in the beginning, but the interview the week before had been her first in almost a month. No one wanted a twenty-eight-year-old who hadn't finished college and had a mostly blank résumé. The only job she'd held for the past eight years was certainly not going on there, not after the way it ended. The search had begun to feel pointless. "I've tried," she corrected. "You know I've tried. I send out résumés every single day. Just because I haven't gotten any other invites to interview yet doesn't mean I won't." She hoped Lacy didn't recog- nize her lack of conviction.
"Yeah, I do know you're looking. But without a single callback? I also know the probability of you getting a job anytime soon is pretty slim. At least the kind of job you want. So it's time to start looking elsewhere."
"All right. You're right. I need to lower my expectations. But this is really low, Lace. I . . ." She reached for the tablet, drawing it closer to read it once more. There were

so many other options—she could try retail or be a host- ess somewhere. "Why this job?"
Lacy held up a finger. "Because, number one, it's hir- ing right now. And we need money right now. Unless you want to flip burgers, this is the best chance I see at having another paycheck in our hands within the next two weeks." She added a second finger. "And number two, this job was made for you."
"Thanks. I'm glad to know what you really think of my skills." Truthfully, Andy had no skills. At least not the kind that could be quantified or labeled. She wasn't great at com- puters, still used two fingers to type. The very thought of attempting Excel made her queasy. Her talents were unique and her previous employer had recognized them, shaping her job to suit her. Then she'd gone and screwed it all up. But only after he'd tried to screw her, literally. Her retali- ation had felt worth it at the time. Now, with pennies in her pockets, she wasn't so sure.
"I think your skills are pretty damn rare. Not many people have the kind of talents you do. You know that, right?"
Andy shrugged.
"You just have to get some work under your belt so you can get an awesome referral and take those abilities to somewhere fantastic. This is that stepping-stone, Andy. You know you would rock it. You nail anything that has to do with people's personalities. And this"—she pointed at the iPad—"matching-people-up crap? That's exactly what you're best at."
Actually, when Lacy put it that way, it was what Andy was best at. "I suppose so. Only—"
"Look, you can still keep trying. Keep sending appli- cations out, but in the meantime, will you please, please, just interview?" She laced her hands together in a pleading pose.

Lacy was good. Really good. When did she get this good?
Oh, who was Andy kidding? She'd always been easily wrapped around her baby sister's finger.
Andy rubbed her hands over her eyes, aware that she was going to give in but not quite ready to admit it. "Just an interview?"
"That's all I'm asking." Lacy's tone was relieved. Ex- cited, even, and Andy had yet to agree. "Go and find out what it all is, how much you'd get paid. When you'll get paid. Maybe the guy's a total hottie and easy to work for."
"Not likely. From his ad, he's an obvious douchecanoe. Much like the last one." Andy could picture him now—a stiff-collared, self-centered workaholic who found time to get a weekly manicure but couldn't bother putting in the effort to find a date. He might even be attractive, but no one was good-looking enough to make up for being the total ass-hat that the ad portrayed.
"I don't know. Some people don't know how to express themselves in writing. He could be a prince in frog's cloth- ing." They looked at each other for a minute and burst out laughing. "Okay, he's probably a douche, but we need the money."
"You don't even know if I'll get the job." Please, God, let me not get the job.
"You will."
"You don't know that." Though Lacy's faith in her was sort of cute.
"I do. But all I'm asking is for you to check it out. Go to an interview." The puppy-dog eyes were out again. Even bigger now.
It was time to give in. Andy had nothing left to argue. "All right, all right. I'll go." She put a hand up to halt Lacy's victory dance. "Just to feel it out, though. I'm not promising

anything else." And maybe it wouldn't be as terrible as she guessed.
"Thank God!" Lacy whipped out a folded piece of paper from her back jeans pocket and handed it to Andy. "I already set it up for you. Your appointment's at three. Here's where you're going."
"What?" Andy peered at her sister's pencil scratch. It was an address downtown. "You set something up with- out knowing I'd agree?"
Lacy offered an innocent one-shoulder shrug. "I knew I'd talk you into it. Eventually." She grinned. "And I didn't want you to drag your feet and find the opportunity gone. We need the money."
"Okay, I get it. Now. I should have realized before, I'm sor—"
"Stop! I don't want to hear that word from you again today, okay?"
"Fine. Fine." Andy laced her fingers and stretched them out over her head. Why did she feel like she'd just been manipulated by a master con artist?
Oh, yeah. Because being coerced by her sister was pretty much the same thing.
Andy ran a hand through her hair. "Guess I better figure out what I'm going to wear." Her new suit would be per- fect. But how to sneak it on without Lacy discovering she'd bought it instead of paying the web bill . . .
"Thank the Lord you're finally changing out of those TARDIS PJs. You're starting to smell." Lacy reached for the tablet. "Now I'm taking back my iPad. I have some Internet stalking to do. Darrin said there's a new sound coming out of Cambridge. I need to check it out. See if it's competition." Lacy swiped at the screen. "What the hell?"
"What's wrong now?"
"It says we have no Internet connection. I don't get it. It was just working."

Andy was up out of her seat before her sister had fin- ished talking. "I'm just going to jump in the shower."
She'd made it halfway to the bathroom when Lacy screamed after her. "Dammit, Andy!"
At least Andy didn't have to figure out how to break the
Internet news. Now to get a job.
Excerpts. © Reprinted by permission. All rights reserved.

Book Info:
Welcome to the sexy, crazy, wildly unpredictable world of modern matchmaking, where fixing up strangers is part of the job–but falling in love is an occupational hazard…
HE'S THE PERFECT CATCH.
Blake Donovan is tall, handsome, rich, and successful–so why would a guy like him need a matchmaker? Andrea Dawson has no idea, but a job is a job. After being blackballed from a career in marketing, Andrea agreed to use her unique profiling skills to play matchmaker out of pure desperation. But when she meets her highly eligible–and particular–first client face to face, she wonders what she's gotten herself into…
IS SHE HIS PERFECT MATCH?
Blake knows exactly the kind of woman he's looking for–and it's the total opposite of Andrea. Though smart and undeniably sexy, she is simply too headstrong for a man who's used to being in charge. Still, Blake's blood pressure rises whenever she's near him. How can he explain the smoldering attraction that sizzles between them? And how can Andrea deny she's feeling it, too? Maybe, just maybe, they've finally met their match…
Meet the Author:
Laurelin McGee is the pseudonym of Laurelin Paige and Kayte McGee.
Laurelin Paige is the New York Times
and USA Today bestselling author of the Fixed trilogy. She's a sucker for a good romance and gets giddy anytime there's kissing, much to the embarrassment of her three daughters. Kayti McGee is a Kansas City native who now calls Colorado home. When she isn't writing,
she's making up recipes to go with her favorite books.
www.laurelinmcgee.com
www.facebook.com/laurelin.mcgee
Twitter: @laurelinmcgee