Today it is my pleasure to Welcome author
Jennifer Faye
to HJ!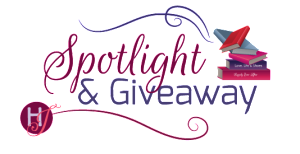 Hi Jennifer and welcome to HJ! We're so excited to chat with you about your new release, Miss White & the Seventh Heir!

Hi. Thanks so much for having me.

Please summarize the book a la Twitter style for the readers here: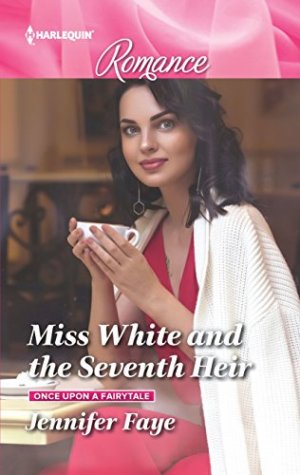 Once upon a time…
There was an evil witch…
A beautiful magazine editor…
A dashing man of mystery…
And an adorable puppy.

Please share the opening lines of this book:
PROLOGUE

Elsa White stood before the window of her stylish Manhattan office adorned with black furnishings and gold trim. It wasn't just any office building. It was a skyscraper owned by White Publishing. And Elsa's office was on the top floor. She enjoyed looking down upon the rest of the world.

From her office window, the people below looked like peons—small and inconsequential.
Please share a few Fun facts about this book…
This book is based upon Snow White & the Seven Dwarfs…with a modern day twist.
Researching the origins of fairy tales is such fun, as is watching the movies.
The sweet rescue puppy they end up naming Happy.
A large portion of the book takes place in the sunny and glamorous French Riviera.
The couple take part in the Cannes Film Festival.
What first attracts your Hero to the Heroine and vice versa?
The fact that Sage is a challenge is what intrigues Trey. She is different. And he wants to know more about her.
And for Sage, it is Trey's sexy French accent.

Using just 5 words, how would you describe Hero and Heroine's love affair?
Sweet. Unexpected. Tender. Complicated. Undeniable.

The First Kiss…
Her heart fluttered in her chest. The most handsome man of all was the one holding her in his very capable arms. She lifted her head and stared up at Trey as he guided them around the dance floor.

"Are you enjoying yourself?" Trey's voice broke through her thoughts.

"I am. I don't think my feet have touched the ground since we arrived." She leaned in closer. "Did you see the jewels people are wearing?"

Trey smiled and nodded as they practically floated past the white marble columns surrounding the dance floor.

"Look at that." She pointed at the enormous chandelier made up of thousands of crystals. "I love how the light dances off it. Now that is flashy."

A smile lifted his lips and smoothed the lines on his face.

"What are you smiling about?"

"You. I've never seen you so…" He hesitated as though searching for the right word.

"Awestruck? Impressed?" Then she moved her hand, stroking her fingers down over his soft beard. "Captivated?"

His dark eyes lit up as though her touch awakened a part of him. His gaze dipped to her lips. Her pulse quickened. She had a feeling this night was just getting started.

She couldn't turn away. My, he was handsome. So handsome and sweet that her reservations about trusting him slipped from her mind. Tonight, they were no longer boss and assistant. Tonight, he was just Trey—a devastatingly handsome escort with a twinkle in his eyes. And she was just Sage, his date. So was there any reason not to let down her guard and treat him as she would any man who caught her eye and dazzled her with the most amazing night?

The lyrics from the next song wrapped around them. Their bodies swayed gently to the tune. As her body brushed against the hard plains of Trey, the breath caught in her throat. Every nerve ending in her body was stimulated.

In that moment, with his hand pressed lightly to the bare skin at the small of her back, she couldn't think of any reason not to give in to her desire. She stopped dancing. She lifted her chin and their gazes caught.

Questions reflected in his dark eyes. His mouth opened to say something, but nothing came out. The next thing she knew his head was lowering toward hers and she was lifting up on her tiptoes. When their lips met, it was like a powerful jolt of electricity zapped through her body.
Without revealing too much, what is your favorite scene in the book?
The heroine's birthday. It's thoughtful, sweet and romantic. Sorry. That's all I'm sharing. But the hero scores five stars for his effort.
If your book was optioned for a movie, what scene would be absolutely crucial to include?
She had just taken a seat at her desk to respond to some emails when she heard a noise. It sounded like Trey. Anxious to finalize the plans, she headed for the door.
"I've been waiting for you. I have news." She stopped in her tracks. A ball of white fur was sticking out from under Trey's arm. "What is that?"

He turned to her. His hair was scattered. His shirt was unbuttoned at the collar and his tie was stuffed in his pocket. "It's more like who is this?"

She frowned at him. "I'm not playing games. Is that a dog?"

Trey nodded. "I can explain—"

"You can't have a dog in here."

"I didn't have a choice."

"You should have left him at home." She glanced around, hoping no one else was nearby. She didn't need everyone thinking that it was all right to bring their pet to work. "Come in my office."

Once they were both…er…all three in the office, she closed the door. This was not the smooth start to the day that she'd been hoping for. And after Louise had soothed her worries about keeping Trey on staff, he pulled this stunt.

"Listen, I know this is awkward." The dog began to wiggle in his arms. "Do you mind if I put him down?"

Sage shook her head. It probably wasn't a wise decision. What if it peed on the carpet? Or worse?

Trey set the white dog on the carpet. She was relieved to see that the dog had a collar and leash. He began to sniff around, taking in his new surroundings. Sage kept an eye on it. She told herself that it was to make sure it didn't make a mess and not because it was the most adorable ball of fluff. When it stopped in front of her and turned those big brown eyes on her, she longed to pick it up and cuddle him. But she just couldn't give in to that temptation. She was the boss. She had to set an example.
Readers should read this book …
if they love fairy tales, an adorable puppy and when good wins over evil.
What are you currently working on? What other releases do you have planned?
I have one more release this year…HEIRESS'S ROYAL BABY BOMBSHELL (The Cattaneo's Christmas Miracles). One-night miracle…For the crown prince! In this The Cattaneos' Christmas Miracles story, rebel royal Max believes his infertility has cost him the throne—until heiress Noemi reveals she's carrying his baby! And with his country's future at stake, Max must claim his heir! Noemi is hesitant and fiercely protective of their unborn baby, but at his snow-covered palace, can Max offer her the most precious Christmas gift ever—the chance to become a family? Coming November 2018.
Thanks for blogging at HJ!
Giveaway:

I will giveaway (3) autographed copies of the first book in the Once Upon a Fairytale duet, BEAUTY & HER BOSS. (US & Canada only)
To enter Giveaway: Please complete the Rafflecopter form and Post a comment to this Q:

In Snow White there are seven dwarfs…if there was an eighth dwarf what do you think his/her name would be?
Excerpt from Miss White & the Seventh Heir:
She forced her gaze away from the cute pup and back to her assistant. "I don't know what you were thinking by bringing him here, but he has to go. Now. And preferably without anyone seeing you."

"But that's the problem. I don't have anywhere to take him."

"I'd think taking him home would be an ideal solution."

"But he's not mine."

Before she could speak, she felt something cold and wet against her leg. She glanced down to find the dog sniffing her. Her instinct was to kneel down and make friends, but she didn't want Trey to think that whatever he was trying to pull here was acceptable. This was one of those moments when she didn't like being management.

Sage turned her attention back to Trey. "Do you normally bring other people's animals to work with you?"

"I must admit that it's a first."

"And your last."

"If you would let me finish. I can explain this. It's really kind of a funny story." He hesitated. "Actually, it's not funny ha-ha. It's funny as in strange and a bit sad."

She should be upset, but when the puppy looked at her with those big innocent eyes, her irritation melted away. The little white dog with long fur was so cute. No wonder Trey had taken it in.

Unable to resist any longer, she asked, "Can I pet him?"

"Um, sure." Trey's face filled with confusion soon followed with relief. "He's a very friendly little guy."

"Hi." She knelt down and pet him. His white fur was soft, but it was long and gnarled. "You are such a sweet thing. That's great that you adopted a dog—"

"I didn't adopt him. It's more like he adopted me."

Sage straightened. "Say again."

The dog moved and sat at Trey's feet. Its little tail swished back and forth. "I found him hiding in a bush when I was out running last night. He was shaking with fear."

"Aw…poor baby?"

Trey nodded. "He didn't have a collar or any way to identify him. And from the looks of him, no one has cared for him in quite a while. I took him home, fed him and cleaned him up the best I could."

"There's one thing I don't understand. Why did you bring him to work?"

"I didn't mean to. I thought the animal shelter would be open early, but it opens late today. If I could just keep him here until they open—"

"You aren't keeping him?" She glanced down at the little dog that was now leaning up against Trey's leg as though they belonged together. "He seems to have really bonded with you."
Excerpts. © Reprinted by permission. All rights reserved.


Book Info:
Can the truth lead to happily-ever-after?
In this Once Upon a Fairytale story, hardworking magazine editor Sage White's just getting used to being in charge, so she's alarmed to find sparks flying with her new assistant—the distractingly handsome Trey! Working together, they grow closer, but can their blossoming relationship survive when Sage learns that Trey is really Quentin Rousseau, seventh heir to the publishing empire—and her boss?
Book Links: Amazon | B&N | iTunes | Goodreads |


Meet the Author: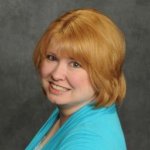 Award-winning author, Jennifer Faye pens fun, heartwarming romances. Jennifer has won the RT Book Reviews Reviewers' Choice Award, named a TOP PICK author, and been nominated for numerous awards. Now living her dream, she resides with her patient husband, amazing daughter (the other remarkable daughter is off chasing her own dreams) and two spoiled cats.
Website | Facebook | Twitter | | Instagram |