Today it is my pleasure to Welcome author
Terri Reed
to HJ!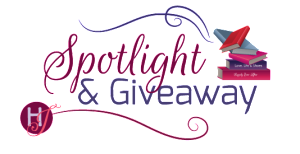 Hi Terri and welcome to HJ! We're so excited to chat with you about your new release, Mission to Protect!

Hello, I hope everyone's spring is starting off with joy. I'm thankful for the April sunshine.

Tell us about the book with this fun little challenge using the title of the book: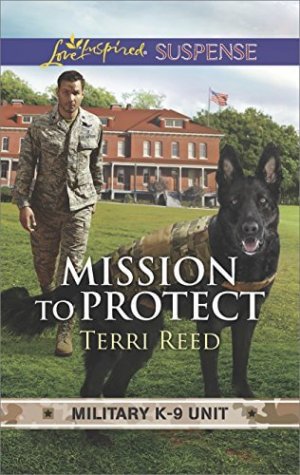 Mission to Protect is the first book in the Military K9 Unit continuity series from Love Inspired Suspense and is set on a fiction air force base in Texas. There's a serial killer on the loose and the men and women of the Military Working Dog program must capture the fiend before he strikes again.
What's your favorite line(s) from the book?:
Westley hurried to her side as she headed to the staircase. She leveled him with a pointed look. "I don't need you hovering."
He raised his hands. "My bad."
She couldn't resist touching a hand to his chest. "You're a good man, Westley James."
His blue eyes darkened with something that made her pulse skip. She jerked her hand back and fled upstairs before she gave in to the dangerous urge to kiss him.
Please tell us a little about the characters in your book. What first attracts your Hero to the Heroine and vice versa?
The hero is a Master Sergeant Wesley James.He's driven, responsible and professional. He believes he's doing a worthwhile job that saves service men and women's lives by partnering them with well-trained canines. He's tall, muscular with dark thick hair and blue eyes. He's guarded and private with people but a dog whisperer. His father was a convicted killer who died in prison and his mother sent him into the foster system. I picture actor Brant Doughtery.
The heroine is Staff Sergeant Felicity Monroe. She's generous, loyal and determined to do the best she can though she constantly falls short of her own expectations. She believes she has to work harder than anyone else to be respected and accepted but she has to fight her own nature of being disorganized, a worrier and a bit clumsy. The dogs are the only ones who she feels truly accept her. She has long, light brown hair and green eyes.
Think actress Alexandra Daddario
When you sat down to start this book, what was the biggest challenge you faced? What were you most excited about?
The biggest challenge I faced was the military aspect of the story. This is my first foray into the military world and it was fascinating as well as difficult. I wanted to make sure I got it right and I hope I did, but I also had to take some liberties to make the story work. The most exciting part was learning about the Military Working Dog program. I have so much respect for our service men and women and dogs. The K9's have a vital role and I really want to honor them with this book.
What, in your mind, makes this book stand out?
I love that we're getting to explore the world of the Military Working Dog program. I love to write books about K9 units and delving into the bond between dog and handler.
The First Kiss…
He used the crook of his finger to lift her chin and draw her gaze to his. The tenderness in his eyes made her breath hitch, but it was the flare of attraction she saw in them that sent her pulse skyrocketing.
He dipped his head but halted inches from her lips, giving her the choice.
She didn't have to think about it. She wanted him to kiss her. Had for so long, even though she would never have admitted it to anyone, least of all to herself.
Had her former irritation and annoyance with Westley been more about an attraction she hadn't wanted to acknowledge?
Deciding to stay in the moment rather than analyze the past, she rose on her toes, closing the gap, and pressed her mouth to his. His lips were warm and firm, yet so gentle.
If your book was optioned for a movie, what scene would you use for the audition of the main characters and why?
This scene because they are so emotionally wrought by this time and it would require the actors to dig deep.
"You're still a target. You need protection 24/7. I can't provide that for you anymore."
She stepped toward him. "Why? Why can't you?"
He spread his hands wide, as if encompassing the obviousness of it all. "We will have to work together again one day. I'm not going to risk your career because I can't control my feelings for you."
Her heart skipped a little bit. He did care for her. A smile spread through her, from the top of her head to the tips of her toes. "You do have feelings for me," she nearly whispered.
He ran a hand through his hair. "Of course I do, Felicity," he huffed. "But if I stay close to you…"
Her mouth went dry. "Westley."
He took another step back. "I will not act on my feelings. There's too much at stake. Your career. My career."
Her heart beat hard in her throat. She moved a step closer. "What if I told you I have feelings for you, too?"
He held up a hand as if to ward her off. "No, no. We can't go down that road."
"But what if I want to?" She made up the distance with two steps. He stepped back again. This dance was taking them across the room toward the door. She frowned. "What are you afraid of, Westley?"
"I can never be the man you need." The words were harsh, as if torn from him.
Absorbing his statement, she shook her head, denying his claim. "Of course you are. Don't you understand? I'm in love with you, Westley."
The color drained from his face. "You can't be."
"But I am and you're going have to face the fact that you love me, too." She prayed her words were true as she stepped closer and grasped the sleeve of his jacket. The cotton fabric was soft and crumbled easily beneath her fingers. The man wearing it was the polar opposite. "Do you deny loving me?"
His gaze fixated on her hand then rose to meet hers. There was so much torment in his eyes that she hurt for him. And she hurt for herself, because she knew he would never own up to his feelings for her. She just didn't understand why.
He gently pried her fingers loose and held her hands in his. "Felicity, I care for you more than I've ever cared for anyone else."
That gave her a spurt of hope.
"But the United States Air Force is our lives. Our careers. I will not allow anything to derail your career."
"That's not your choice to make."
He let go of her hand and took two steps back this time. His hand grasped onto the doorknob. "I'll talk to Lieutenant General Hall. I'll have Caleb and maybe Ethan and Linc, or whoever else I can get from Security Forces to rotate in."
Her fingers curled into her palms. He wasn't giving her a chance to choose for herself.
"I'm not saying I won't be there for you, Felicity. I will, but I just can't do it around-the-clock. It's too painful."
He opened the door and gave her one last longing look that broke her heart in two. "I'm sorry."
If your hero had a sexy-times play list, what song(s) would have to be on it?
LOL. The book is sweet with lots of murder and mayhem going on. I listened to Chicago's greatest hits, SEAL's greatest hits and Mercy Me's I Can Only Imagine album while writing this story.
What do you want people to take away from reading this book?
I want to give readers a glimpse into the Military Working Dog program. I believe the job our service men and women do is important and the dogs who serve are so special.
What are you currently working on? What are your up-coming releases?
I'm currently on the first book in my own series about a sheriff's mounted patrol. The book is scheduled to be released in early 2019.

Thanks for blogging at HJ!
Giveaway:

A signed copy of Mission to Protect, a candle, chocolate and a small journal.
To enter Giveaway: Please complete the Rafflecopter form and Post a comment to this Q:

Writing about dogs has given me a better understanding of the canine species. It's been interesting to learn about the various different breeds. I own an Austrailain shepherd. Do you have a dog? If so, what breed and why that breed? If not, do you have a pet? What kind? If no pet, do you like reading books with animals as characters?
Excerpt from Mission to Protect:
Urgent. Dogs' kennels tampered with. Red Rose Killer escaped prison and believed to be on base. Use caution. Report in ASAP.

Felicity stopped in her tracks. Her heart fell to her feet then bounced back into her throat as fear struck hard through her core.
The Red Rose Killer.
Boyd Sullivan. Cold eyes, merciless.
She shuddered.
Two years ago, after being dishonorably discharged from the air force during basic training, Boyd had returned to his hometown of Dill, Texas, and killed five people whom he'd believed had wronged him in some way.
The media had dubbed him the Red Rose Killer because he would leave a red rose and a note for his intended victims, taunting them with the warning—I'm coming for you. Then he made good on his threat, and each victim was found with an additional red rose and a new note tucked under their arm, with the words Got you.
A Dill sheriff's deputy and her K-9 partner had been the ones to bring down Sullivan. He'd been captured, convicted and sent to prison.
And now he'd escaped and was on base.
Why would he release the dogs? She remembered he always liked the furry creatures.
She dialed Westley's cell.
He answered on the first ring. "Felicity. Did you hear the news?"
"Yes. There are dogs everywhere in base housing," she told him.
"They are everywhere on base period." His voice sounded extra grim. "We need to bring them in."
"I'll retrieve as many as I can here and bring them over to the kennels."
"Good. I'll send others over to help." There was a pause then he said, "I should tell you there have been two murders."
She stilled. Fear whispered down her spine. Her pulse spiked. "Murders?" She swayed. Please, Lord, no. "Tamara? Landon?"
"Yes."
Her heart sank. Tears flooded her eyes. That explained why the dogs were loose. She knew neither trainer would be so careless. "Did Boyd Sullivan kill them?
"That's the assumption. Each was found with a red rose tucked under their arm and a note that read, 'Got you.'"
"Boyd used that same tactic in Dill. But why would he go after Tamara and Landon?"
"I don't know," Westley replied. "But right now the dogs need us."
Westley's no-nonsense tone made her pull herself together. The last thing she wanted was for him to consider her weak. He was stingy enough with his praise, especially for her. He was always watching and waiting for her to mess up, but just because she was the newest member, and the youngest on his team, didn't mean she didn't belong.
Strangely, though, she didn't feel the familiar prickling at the back of her neck that his words normally brought.
Her usual irritation with her handsome boss was muffled by grief and the need to act. This time he was correct. The dogs needed her.
She wiped at the tears falling down her cheeks and took a shuddering breath. "Of course. I'm going to find our dogs."
"Be careful. Boyd is still out there."
His husky tone sent little shivers over her skin. She frowned, annoyed by her reaction. Though his words expressed concern for her, she knew his real concern was for the dogs. She could only imagine his upset. The dogs were his life.
Had Westley been the one to find Tamara Peterson and Landon Martelli? How had they been killed? Who would tell their families? Had they suffered? A million questions ran through her head, but she forced herself to stay focused. To be strong. Her mother would be proud of her. Maybe. "I'll be careful," she assured him and hung up.
After pocketing her phone, she dug through her satchel for a small canister of pepper spray and slipped it into her front pocket. In case she met Boyd along the way.
Excerpts. © Reprinted by permission. All rights reserved.


Book Info:
Enter the world of the Military K-9 Unit
A riveting new series begins!
When the Red Rose Killer leaves his calling card for Staff Sergeant Felicity Monroe, she knows exactly what that means—she's on his revenge list. Her boss, Master Sergeant Westley James, and K-9 German shepherd Dakota become her guardians, but they'll have to act fast to escape the man who wants her dead.
Book Links: Website | Website | Website | Website |


Meet the Author: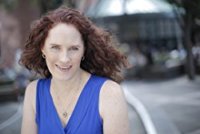 Terri Reed's romance and romantic suspense novels have appeared on Publisher's Weekly top 25, Nielsen's Bookscan top 100, Amazon Bestseller and featured in USA Today, Christian Fiction Magazine and Romantic Times Magazine, finaled in RWA's RITA contest, National Reader's Choice Award contest and ACFW's The Carol Award contest. Contact Terri @ www.terrireed.com or P.O. Box 19555 Portland, OR 97224
Website | Facebook | Twitter |