Today it is my pleasure to Welcome author
Kendall Ryan
to HJ!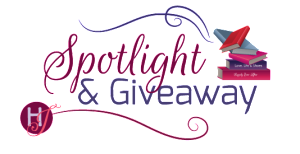 Hi Kendall and welcome to HJ! We're so excited to chat with you about your new release, Mister Tonight!
Please summarize the book for the readers here: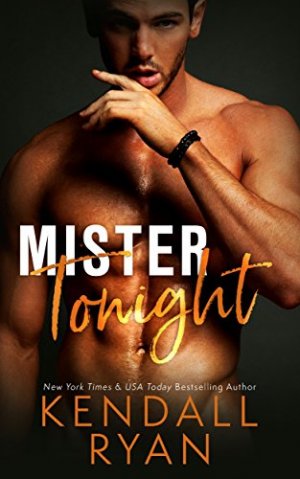 It is a yummy single dad romance!
Kate and Hunter meet in a typical way—in a bar— but their one-night stand encounter turns interesting when his daughter walks in on them. And even more interesting when Kate realizes that the new place she's renting is owned by her sexy-almost-one-night-stand.

Please share the opening lines of this book:
"I need to get laid tonight."
Jessie laughed while Rebecca handed out a round of tequila shots.
I tossed back the shot, screwed my face up, and stuck my tongue out, trying not to cough. "It's so bad," I said on a groan, the liquor burning my throat.
Please share a few Fun facts about this book…
Hunter is a single dad of a four-year-old little girl
Kate is a commitment-phobe.
It's Kate's 30th birthday when the book opens and she's looking for a "Mister Tonight" to take home as a birthday present. The book was originally going to be titled Birthday Sex.
Please tell us a little about the characters in your book. As you wrote your protagonist was there anything about them that surprised you?
I love writing strong, everyday heroines and Kate is just that. She's independent and dead set on not needing a man in her life. She just doesn't want that kind of heartbreak that will eventually come. Hunter's only priority was protecting his daughter. She's all that matters. He didn't realize he'd fall in love with his sassy neighbor!
If your book was optioned for a movie, what scene would you use for the audition of the main characters and why?
I would chose the scene where Hunter gets stood up for a date and then he and Kate order takeout and share an evening together.
I don't really have a specific cast in mind though.
"Sorry again that bitch stood you up."

"Nah, I don't think she's a bitch. Just afraid of starting something that might get too real."

Kate looked at me, surprised. "I can't tell if that's insightful or if we're both just drunk."

We laughed as we walked to the front door, where Kate paused before opening it.

"I had a really nice time tonight," she said, looking down at her feet and tucking her hair behind her ear.

When she looked up at me, our eyes locked. That energy crackled between us again, and suddenly, I couldn't ignore it anymore.

Taking her cheek in the palm of my hand, I pulled her face to mine, our lips meeting in a deep, slow, sensual kiss. When we parted, she didn't respond for a second, the look on her face communicating that she was clearly taken aback. Keeping my hand on her cheek, I stared into her eyes, searching for a sign that she wanted this too.

Without a word, she dropped her purse to the floor and wrapped her arms around me, pressing her body into mine. I took her mouth again, deepening the kiss when she parted her lips for me. My hands landed on her hips, relishing their soft and supple shape, while her hands wandered over the back of my neck, her fingers threading through my hair.
What do you want people to take away from reading this book?
That love can come in the most unexpected of places.
What are you currently working on? What other releases do you have planned for 2017?
So much going on! I'm currently finishing up my July release, Love Machine, and working on a secret project I'll be able to announce soon! Also, working on a couple of my fall releases…
Love Machine – July 16th
Flirting with Forever – September 4th
Dear Jane – October 15th.

Thanks for blogging at HJ!
Giveaway:

Signed copy of LOVE MACHINE by Kendall Ryan (mailed out mid to late July)
To enter Giveaway: Please complete the Rafflecopter form and Post a comment to this Q:

Have you ever had birthday sex?
Excerpt from Mister Tonight:
"I think I found my Mister Tonight. But don't look at the same t—"
Before I could get that sentence out, both Jessie and Rebecca were craning their necks to get a look at him. I mentally slapped my palm on my forehead, hoping he hadn't noticed them staring right at him.
"Oh, he's hot," Rebecca whispered, turning back. "And he has this thing about him."
She was right. He had a vibe, a raw sexual appeal that practically pulsed in the air between us.
"If that thing is a large bulge in his pants, then yes," Jessie added.
Rebecca nodded. "Well, he is really tall. I'm thinking things might be proportional."
"I think he just smiled at us," Jessie said, grinning.
I sneaked a quick glance. He was definitely looking in our direction. Shit. "Is he out of my league?"
"You're gorgeous," Rebecca said earnestly. "He'd be lucky to date you."
I shook my head. "Not date. Just birthday sex. I'm looking for a Mister Tonight, not a Mister Forever."
"But seriously, look at him. Fuck. The things I would do to him if I wasn't married . . ." Jessie bit her lip.
"Exactly. He's like a twelve out of ten. And I'm . . ." I looked down at my outfit, a black cocktail dress that only barely concealed my curves.
I wasn't fat; I was pleasantly plump. Curvy. Ample. Sturdy, if you will. But yeah, you could tell I liked french fries. And that I liked to dip those fries in ranch dressing.
Rebecca pressed her hand on the small of my back, nudging me out of my introspection. "You're a total babe."
"Just go over there and say hi," Jessie said, taking my empty beer and giving me a little shove.
Normally, I'd be too shy to approach a guy that jaw-droppingly handsome, but the last tequila shot we'd taken had apparently obliterated all my common sense.
Excerpt. © Reprinted by permission. All rights reserved.


Book Info:
From New York Times bestselling author Kendall Ryan comes a standalone romance about a swoony single dad and the new neighbor he falls for.
Last night was the most embarrassing night of my life.
I was THAT girl.
You know, the highly intoxicated chick celebrating her thirtieth with her two best friends—the ones who are happily married. And the more I drank, the more I wanted to do something reckless to celebrate.
By reckless, I meant the sexy and alluring man dressed in a business suit standing near the bar. You know his type—tall, dark, and handsome. I was sure he was out of my league, but I'd had just enough alcohol that things like that no longer seemed to matter. I'm not fat, mind you, but you can tell I like French fries, so there's that.
He took me home and I enjoyed the hottest birthday sex of my life, well until it came to a screeching, and rather unwelcome halt.
There's nothing quite like being interrupted mid-ride with a little voice asking:
"What are you doing to my daddy?"
Just kill me now…… or so I thought.
Come to find out the man I rode like a bull at the rodeo is my new landlord.
Book Links: Amazon | B&N | iTunes | kobo | Google |


Meet the Author: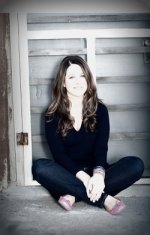 A New York Times, Wall Street Journal, and USA Today bestselling author of more than two dozen titles, Kendall Ryan has sold over 1.5 million books and her books have been translated into several languages in countries around the world. She's a traditionally published author with Simon & Schuster and Harper Collins UK, as well as an independently published author. Since she first began self-publishing in 2012, she's appeared at #1 on Barnes & Noble and iBooks charts around the world. Her books have also appeared on the New York Times and USA Today bestseller lists more than three dozen times. Ryan has been featured in such publications as USA Today, Newsweek, and InTouch Magazine.
Visit her at: www.kendallryanbooks.com for the latest book news, and fun extras
Website | Facebook | Twitter | Instagram | GoodReads |